With 50 days left until Ironman Coeur d'Alene, I am dedicating each ten day block of training to important people in my life. Starting with Day 100, ten days of training were for my Dad. Then Day 90, the training was for my Mom. Coach Monster got the 10 days starting with Day 80.  My wonderful Grandparents started at Day 70. Next, starting at Day 60, I dedicated my training to YOU, my SBM friends.
The next 10 days of training are dedicated to a trio of chicks who have made training make sense, who are amazing friends through this crazy sport, and who have helped me beyond words…
Yoda
Yoda's real name is
Karen
.  And I not sure when she acquired the nickname—but it is for very good reason.  Because Karen is very, very wise.  And she sometimes says things that are very Yoda-like.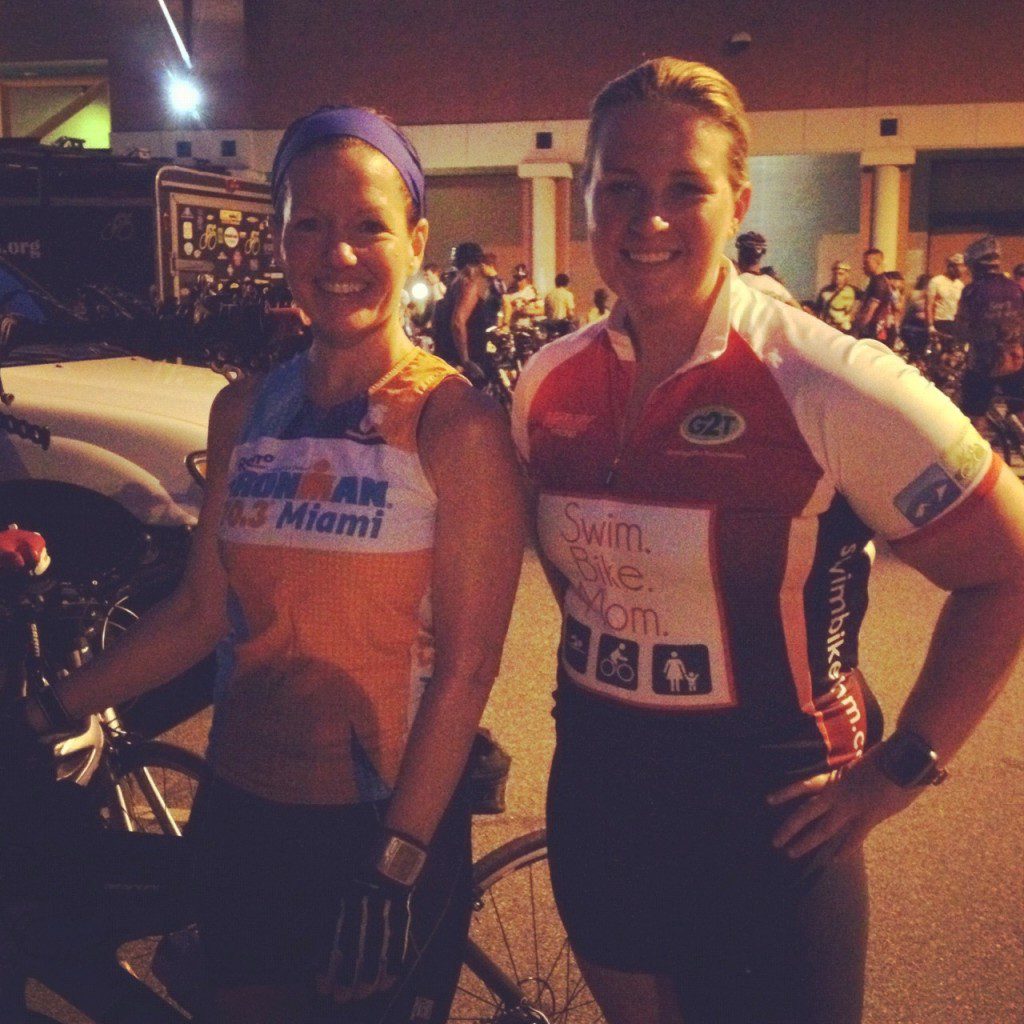 "You should ride this ride. Snacks are good." Short declarative, smart sentences. Things that resonate with me. Enough said.
I adore Karen for so many reasons. First of all, she is hilarious. Like the time we met at the lake to open water swim—and the lake had all these ducks—and she said, "Dang. It's a mass swim start."  I still laugh.
I love riding with her (even when she and IronDiva "force" Diet Coke down my gullet), because she never drops me.  She is faster than me, yes… and she may ride ahead, but she'll wait and snack with me.  A friend requirement.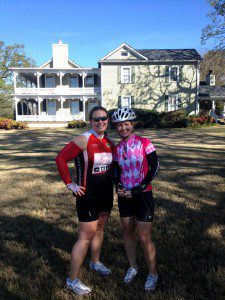 She has this spirit about her that is completely infectious.  And she's an amazing triathlete. You could probably spend the entire day with her without her even mentioning that she's a two time 140.6 finisher and multiple marathoner. And she's fast.  Like a 12:46 hour Ironman (!).  Enough said. (And she just signed up for IM Louisville. Shhhhh!).
I consult her on many things…at all hours. And she's never led me astray.  And we're bike shoe twinsies now. That has to count for something.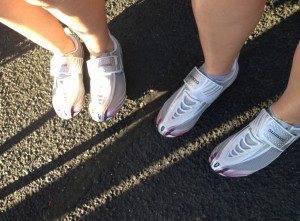 Karen—thank you for "shining bright like a diamond" in my little tri world.  I just love ya.  And I'm going to be rooting for you in IM Louisville. [Here's to the free socks.]
Mountain Goat
Mountain Goat can probably be blamed for much of these triathlon shenanigans. Her real name is Liz and she's a fellow lawyer. She's not a constant triathlete (meaning she did one, was stinking fast… but then swore them off)— but she's a ridiculously fast runner—and she's the one who always said, "Just sign up!" when I merely
mentioned
the idea of triathlon.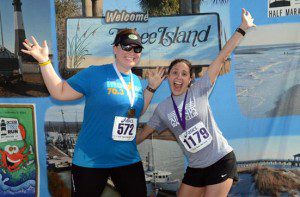 MG is one of my best, good friends.  She's a constant source of fun and encouragement.
She is my running idol. For sure.  And chock full of smart nutritional and supplement advice (take Tumeric… with peppercorns!!).

Liz/Goat – thank you for always putting up with my John Mayer in the office next door, for my fabulous birthday calendar (I still have it), and all the encouragement over the years.
You are a great athlete—and a good triathlete if you'd just get your butt back in the pool. That is all. 🙂
And last, but certainly not to be ingored….
Sweet Red (a/k/a Ansley) and I met through the blog. Although she pretends it's not the case. She tells everyone we are sisters, but I am the "much older" one.  We found out that we (used to) live near each other, had kiddos the same age, and both liked Mexican food.
Since I moved, Ansley and I have both lost weight. Just saying.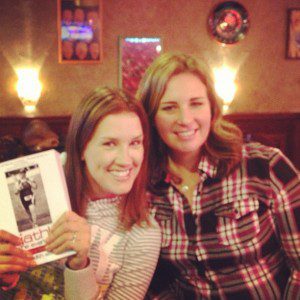 She's the one (on the left) who does all the logistics behind Swim Bike Sell.  We are kind of "sisters from other misters" and she's become one of my very best friends.  The Expert doesn't understand how we have have thousands of texts with nothing but emoticons.  But we can.
(Oh, not to mention that Yoda and Sweet Red and the Expert literally helped me ship 400 books from the first pre-order last year!)
Anytime I complain about training, Sweet Red usually says something like, "Whatever. Ironwoman."  Or she sends me emoticons of bikinis when I talk about eating.  (In other words, stop eating.)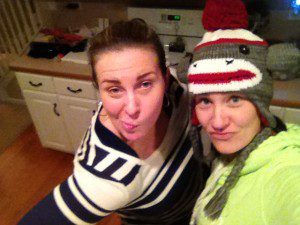 Love you, sistah.  Thank you for putting up with my inability to do math.  And know which direction is North, South…
 So Yoda, Mountain Goat and Sweet Red…
I love you guys and I thank you for your friendship.
I dedicate these next 10 days of training to you. Which I think is fitting since I am starting to run again… the Goat should be part of that!
Love, hugs and emoticons.  
[Shine Bright Like a Diamond.]