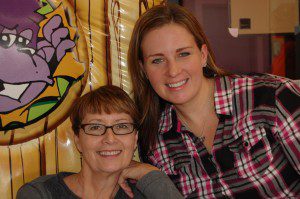 With 90 days left until Ironman Coeur d'Alene,
I am dedicating each ten day block of training to important people in my life.
The first ten days of my Ironman training were for my Dad.
These next ten days of my Ironman training are dedicated to my Mom.
* * *
I grew up a Daddy's girl, with most of my childhood and teen years thinking that I was nothing like my mom.
I remember looking at her, when I was about nine years old and thinking:  How can I be related to HER? She was 5'11" and somewhere around a size 6, with legs as long as my entire body.
Seriously… this was my mom in 1978: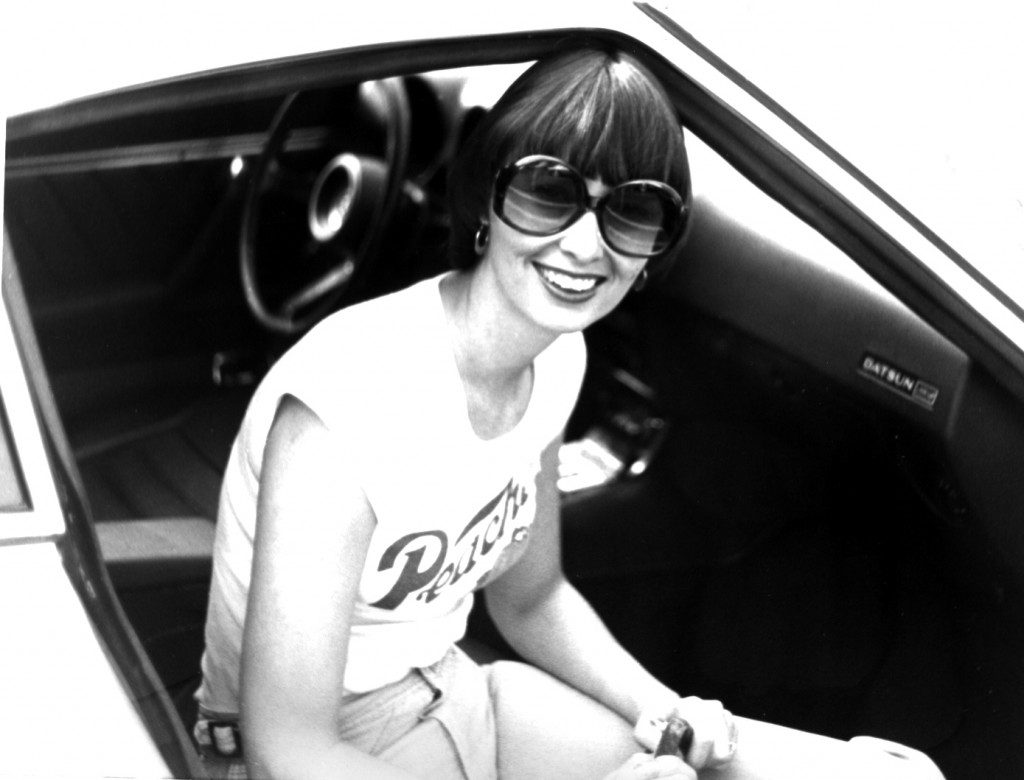 Even at my best, I grew up to be 5'8″, with a nice roly gut and legs as short as Legos.
I started off stumpy and didn't really get un-stumpy.  I did not get my momma's  body-type genetics.  Oh, how I wish I had…  I don't know if I even own underwear as tiny as her bathing suits.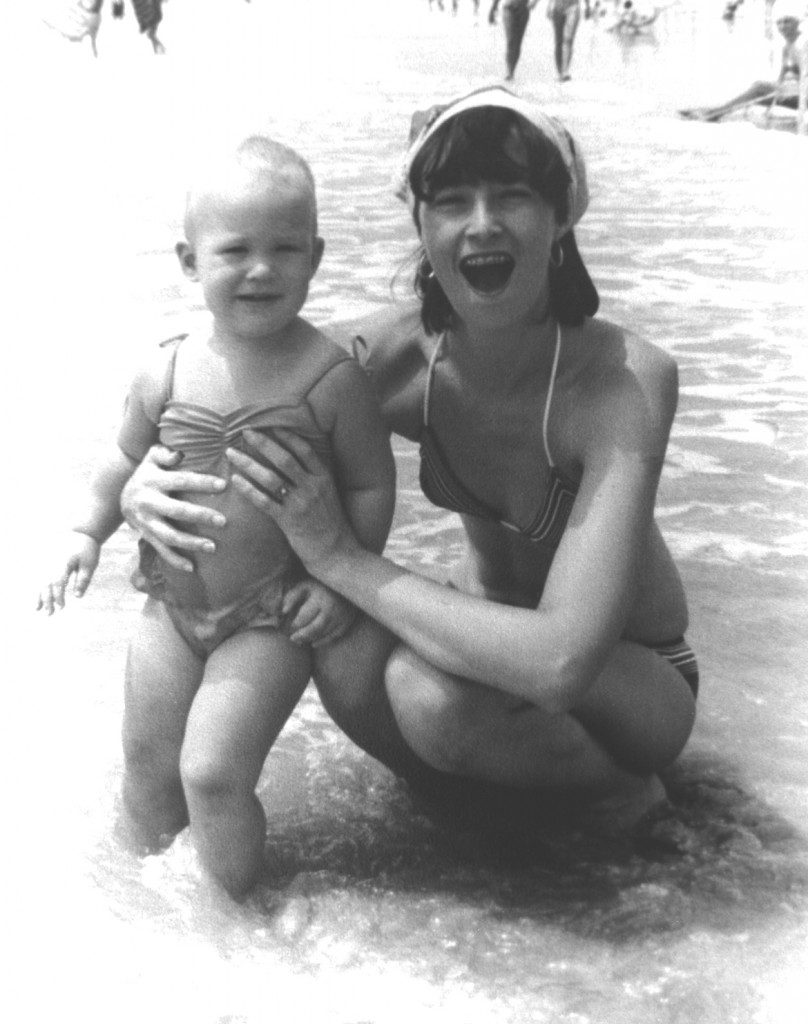 Mom wanted nothing more than a daughter. And she got one.
She was a wonderful mother.  She dedicated her life to shuttling me to and from school, practices, events, and all the things that stay-at-home moms do.  She taught me to love to read, the gift of gab… and the uncanny ability to spend 5 minutes with someone—and learn that person's entire life story—and sometimes more that you'd ever care to know.
I am her only child—the girl she wanted.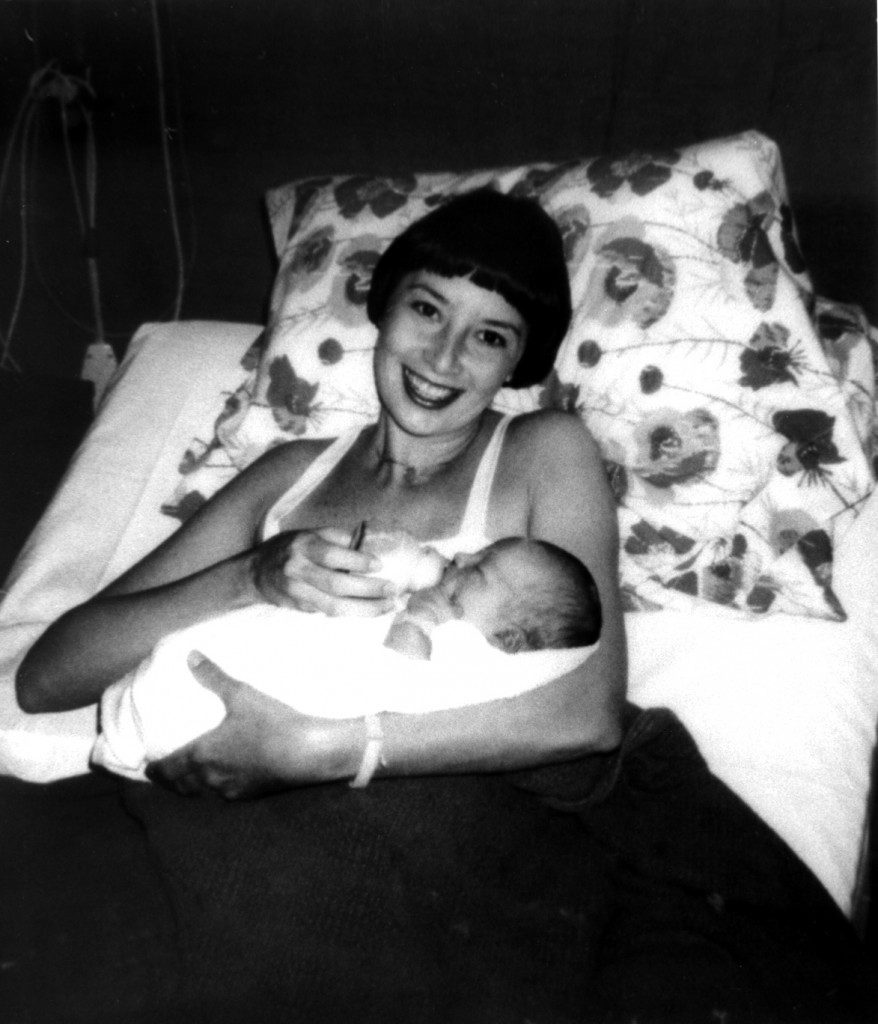 Only I didn't want to do girl things. I wanted to do whatever Dad was doing—which were usually stinky things like fishing and sports.  And weightlifting.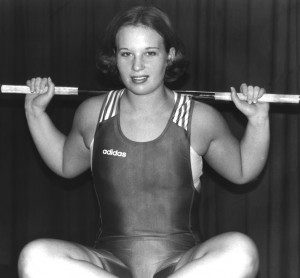 And then when the teen years were in full-force, I rebelled against "pretty" and "girlie" things with My-So-Called-Life bright red hair, fake nose ring and combat boots. I purposely avoided learning how to put on make-up and do anything with my hair other than dye it.I sped out the door on my 18th birthday to get my cartilage pierced, just because I "could"… then followed it up with a tattoo which was later discovered by my Mom as I bent over trying on platform silver prom shoes… Mom almost passed out.  From the tattoo (and the platform silver shoes).
I don't know why Mom and I were in a constant battle all those years.
But man, were we.
To this day, she tells me, "I could have sold you on the street when you were ages thirteen to nineteen."
And I say, "I'd have gone to the highest bidder, gladly."
We laugh about it….. Now.  
Yes, Mom and I had a rough time while I lived under my parents' roof. But then a funny thing happened between me and Mom.
The real world.  I grew up.
There is nothing like becoming a working wife and mother to make a girl run to her momma screaming, "Why oh why did you let me get married?  How come you didn't tell me being a mom was so hard! What in the world is that man thinking? I love you, mom! I love you!!!!!"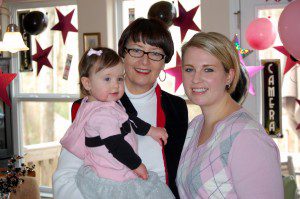 And I have apologized several times for being a terrible child… But she just smiles, and laughs when she watches the Swim Bike Kids pay me back… ten-fold.
I love my Mom more and more every single day… She is my very best friend.  Which is the weirdest thing to think about now–after how far we have come…
But I understand now the sacrifices she made and the hours (and hours) of dedication she gave to our family.   The hours and hours of dedication, which at times, just went… unnoticed.
Dad was always the "hero."
But Mom was the silent strength—the hero I never recognized until I had a family of my own.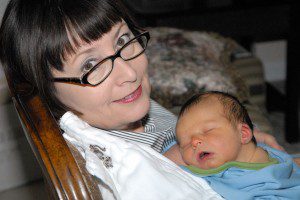 However, once I had my own family, I saw it so clearly. So so so clearly. The piles and piles of laundry. The meals. The bills. The shopping, the lists, the projects, the cards, the candy, the flowers, the gifts, the to and from, the push and pull, the sick nights up with babies, the love, the frustration, the amazing mound of crap to climb over some days…
Oh my word. 
My Mom rocks. And I love her so much.  She has this incredibly infectious spirit about her. She gets so excited about things. She loves loves loves our children.  
And I love her. Mom will be at Coeur d'Alene too, along with Tornado Dad.
During my training, I often close my eyes and think about the finish line… because that has always gotten me through tough times… to think about the joy of the finish of whatever race is coming. When I close my eyes and see the dark night in Couer d'Alene (because of course it WILL be dark)… and I can almost hear the music in the distance, and see that stretch of FINISH… I always think about seeing my Mom and running towards the finish to hug her.
Because, while Dad, the Expert and the kids will be SO proud—-I can see the look on my Mom's face.
And she'll have that look of total happiness that is her trademark.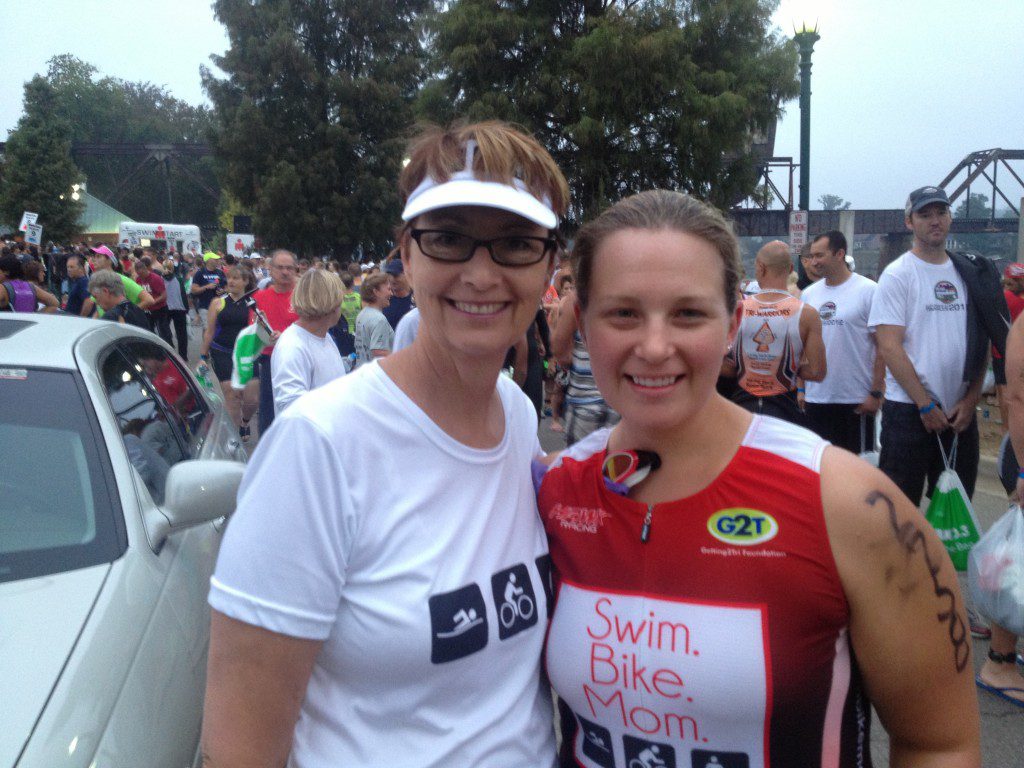 Recently, my Dad said, "Girl, you are just like your momma!"
And I realized that I am my mother's daughter.  And proud to be so. Who knew.
Mom,
Over the next ten days, I will carry you in my heart during: 
3 miles (9,200 meters) of swimming,
120 miles of biking,
and
20 miles of running.
(It's a recovery week :))
Thanks for letting me live during my teen years.
I love you.