I'm on the DL… that's "disabled list," not "down low."  But only on the list for running (for 8 weeks) and cycling (for just a little bit longer–hopefully next week I can get back on the trainer).  In the grand scheme, it's a pretty short time—BUT, it's really disturbing the plans for the first two 70.3s of the season (Oceanside and Choo 70.3).
Most of all, it's funny how being told, "No, you can't do that" really can mess with your head.
Something about running really gives a different psychological calmness that swimming and cycling don't seem to give (for me, at least).  When I started running (for the first time… ever) about 5 1/2 years ago, I am really not sure you could call it running.  Hell, what I do now, I have heard that many people don't call that running.
BUT – for the sake of simplicity, let's call it running.
Even as a beginner with mega-heel strikes and horrifying form, I enjoyed running.  Even when I ran three miles in Zone 2 at 15:51 minutes per mile, I enjoyed it. It's been a long process of becoming a runner—one that I was really, really starting to enjoy—especially with the past two half marathon PRs and short run training paces in the low 9's.  I could feel real, live speed coming, and it was so near and exciting, I felt that I should hold my breath.
(I should have! 🙂 )  I was excited about this season because I had never trained SO hard in an off season, and really hitting the start of the Spring ready to rock.
The stress fracture news was a blow, but I am okay with it.  And I'm not being Eeyore about it, even though I sort of feel like I have lost my tail again. I used to get really balled up about an injury–and there's really no point–because there is NOTHING you can do about an injury except breathe, and take the time necessary to heal.
I have also learned that staying focused, working hard over this off season really was key—so I know it can be replicated, and then some.  And then some more. So that's just what will need to happen again.
In new news, I'm sporting this awesome bling:
It's was my grandmother's bracelet, with her initials.
And she wore this thing forEVER, until she got too thin, and it would slide off her arm. I distinctly recall being very, very young and playing with it, on her arm… it's just one of those memories. So I feel so honored to have it, to wear it. She was so strong–in so many ways–I am so grateful to have had her in my life… so I am wearing it as a source of inspiration.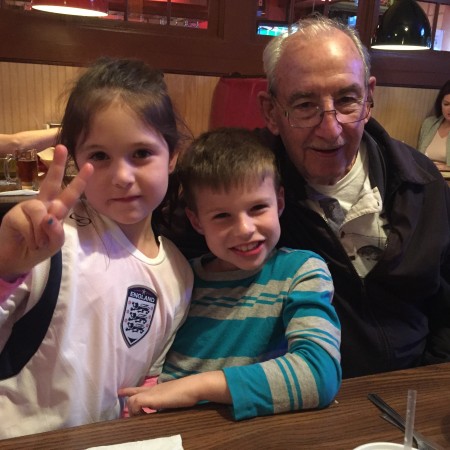 (We had a wonderful visit last weekend with my grandfather,
by the way, who came to visit from Savannah.)
I am such a believer that everything happens for a reason, and there is a season for everything.
Even the hard stuff.
With soccer and baseball season rolling in, fast and furiously, tutoring after school, and (yes, I am still working) …life is really getting crazy busy. I AM running… just in a different way.
The extra breathing room from not waking up at zero dark thirty to run or ride before the kids wake up at 6:30 and the lunches, shuttling and that starts …well, it is a little nice. It's nice to hug my kids in the morning and not leave sweat drops on their heads. (They appreciate it too). I'll admit that.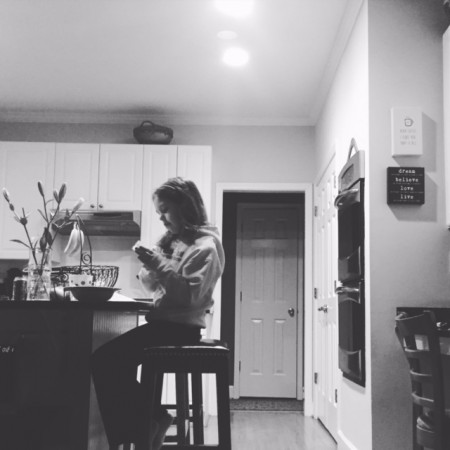 Lately, I am feeling the sadness of not having family nearby.  Especially since losing Mombow. I don't know what we are missing, really, because we have never lived near our family since we left Savannah in 1999. Now that the kids are older and playing all sorts of sports, it would be fun to have our family near more often to watch these amazing games–I mean seriously. These sporting events are the best.
When I had kids, I could never envision the baby and toddler stuff… I didn't grow up around babies, so that part was a big mystery. BUT I could always picture game days and sports–and I will admit, dude, I LOVE the baseball and the soccer practices and games. There is NOTHING like watching the monkeys play.
I read an article a long time ago about how to talk to your kids who are playing sports, and it really stuck with me.  I didn't think I had the propensity to be the crazy screaming parent at games (luckily, after two seasons—it appears that is true. Whew.)… but the part that struck me was to tell the kids: "I love to watch you play."
So I always tried to remember to say that… but I TOTALLY MEAN IT.   I say, "I loved to watch you play today," and they say, "thanks," and I say, "I love it," and they say, "Mommmmm…." and I'm like, "What? Really…" Then I whisper: "I love it." (Last word.)  But oh, I do love to watch them play!
(And how about this awesome picture before soccer game today. So much for cropping out my own head via the iPhone timer. But the kid looks cute, so whatever.)
It's true, that in the crazy mix of life, running has been a nice source of sanity over the years, a way of finding the balance. And when something makes you happy, keeps me sane—and when it's *poof* gone—that's tough, and I am sympathetic to my fellow friends on the DL.
So, yes…
I have a plan about how to deal with this non-running life—and it starts in my head, and with a very long swim tomorrow, some creative strength workouts and more.  I would share what I am doing… but I don't know yet exactly what that is… but it's something. Something!  There will be lots of swimming.  Lots and lots.
Starting with tomorrow's workout.  Which is going to be epic.  To be continued… 🙂