Deep breath… and GO…
So I quit drinking.
Like, yeah, completely.  I am a sober person.
And I'm one of "those people" who is counting the days without a drink (#Day82), and I'm proudest of the days when I go out to a cocktail party and I am drinking soda/lime and I'm home and in bed (and hydrated by 10:30 pm).
I have received lots of private emails/messages about this decision. ("Why in the world WOULD YOU give up wine?" and "HOW COULD you possibly live a life without beer?" and of course, the "Good on you. I'm 18 years sober and it's the best decision ever.").
I pondered many of these comments and emails.  And I waited a while to discuss it completely publicly (much like my nutrition), because I take many things lightly… but I do not take my advice or stories that I put on this blog lightly (like, at all).
This decision was a long time coming.  Like ten years, probably.
In 2005, I quit drinking for a year.  Because, well, it was sort of bad.  I was drinking A LOT during law school (and yes, I know WHY… ahem).  But it was sort of getting crazy.  So I went to AA.  And this—as public as I am about many things—this is a thing that very, very (like maybe 10) people actually know about me (and a thing that I omitted glazed over in my book).
Because here's the thing… I have family and people in my life that I don't ever want to embarrass.  And another truth about my life is that I have spent entirely too much energy trying to make people in my life proud — that I did a really shitty job actually taking care of myself.  I didn't know if I could live up to the expectations (actually, I knew I couldn't)… so I drank. And then I would forget about said expectations–for a little while.  Until the morning or whenever, and then I had to deal with the cycle all over again.
And here's the thing…  ANYONE can have this exact destructive cycle.
Maybe it's not booze as your "numbing mechanism of choice" – maybe it's food. Or you have the exercise addiction where you are on the stair-stepper for 5 hours a day.  Or you're in debt up to your eyeballs keeping up with all the fads. Or, whatever.
I guess I'm not embarrassed, because deep down, I know that everyone has their "thing" – their own addiction(s), or their own recovery, or their own hangups. It's just a matter of whether you eat it, smoke it, drink it, wear it, watch it, snort it, read it, type it, text it, spend it… etc.  We are terribly flawed human beings— at least that's what organized religion and the media has been telling us. Regardless, everyone has something they wish they didn't.  Everyone has something that they wish someone NEVER found out.
So here's one of mine. [And there wasn't a break down, per se.  I  was a total functioning, "thriving" and "successful" drinking person.  Until, well, I wasn't feeling the love any more… more on that later.]
"People compulsively use drugs, gamble, or shop nearly always in reaction to being emotionally stressed, whether or not they have a physical addiction." Source.
So ANYWAY.  Yes.  Back in 2005, I went to AA and worked the program and I stayed "sober" for a year.  Interestingly, I have always referred to that year (April 2004-April 2005) as one of my best years.  (No correlation, I am certain… ha.)  My dad was in a terrible motorcycle accident in April of 2005, and when I returned back to the Expert after several days of being with my dad, we went to Mexican for dinner.
And I had one margarita.  Fast forward, TEN YEARS LATER… and I was still drinking.  Literally, it was like a weird time warp. Of ten years.
Drinking was a huge part of my life starting from the time I was legal to purchase, and even before, until recent times.
Drinking was sometimes heavy. Sometimes VERY heavy. Sometimes not as heavy (e.g., before Lake Placid and working through my nutrition woes last year, I pretty much gave it up.  Had a few here and there, but really put it down for a good stretch.  But after Ironman Lou, I found myself drinking again…because well, I finished two Ironmans—yay me! ).
(And for those of you who don't care for booze, you might ask the question – how did you train for Ironman drinking wine all the time.  The answer:  I just did.)
Here's the thing.  I LOVE BOOZE.  That's a reason why people drink.  They like it. It relaxes them. It's social. It's tasty and cold and delicious. It helps introverts be extroverts for short periods of time. It makes you forget everything necessary to forget and helps you sleep. It turns off the racing thoughts, the regrets, the things you don't want to deal with…
I LOVED all those things about booze. And more.
But here's my real confession.
I am 100% certain that I have never (ever) been capable of having just one drink.
I am also 100% certain that I have never had ONLY ONE drink in my life.  A simple glass bottle of wine at dinner? Sure.  A lovely pint six-pack twelve pack of beer at an all-day cookout? Yep. I could out-drink anyone in the room. Really.  And that I was "proud" of.  No, not really. It just was easier that way. People expected me to out-drink them, and then it was okay. (Or something like that.)
When I started working with a "health coach", she had me log my food for a week.
And this was the first time in my life that I was honest about things. Because I was sick of being ME.   Because things needed to change, and I was pretty much at the end of my "I am trying my best here, and things are bad."
So I was totally honest, with a total stranger.
I present to you, Food Log #1.
Breakfast
Smoothie
Lunch
Salmon Salad
Olive Oil

Dinner
Burger and Fries
1 Martini
1 Bottle of Wine
Yep. I went there.  I told her that I drank one bottle of wine.  After a martini.  And then I did it again for the next several days.
I know she had to pass out when she reviewed a week of logs that pretty much looked like: Breakfast (great), Lunch (good), and Dinner (HOLY $&%@!)
But that was my TRUTH. The truth was that I ate crap starting at 4:00 and I drank like a fish.  And the scary thing about our truths… sometimes they are just plain horrible, nasty and gross. [And here I am blogging about it.  Oh well. It could be worse. ]
I decided on December 13th that I was done with it.  Done with the expense, the calories, the headache, the social anxiety, and all of it. D-O-N-E.
And here's how I came to the conclusion.
One thing I also noticed is that when I woke up each morning, I would open my eyes and mutter curse words.  (Ummmm… who wants to wake up THAT way?). How ridiculous is it to start the day on a bad foot.
But the most effective thing that helped me?
Well, it was old-fashioned PROS and CONS list.
I made a list of PROS and CONS of me continuing to drink booze. And it was very eye-opening.  And it was clear that I was doing it ONLY for the purpose of not dealing with the things in my life that I didn't want to address.
My very short PRO list about booze was actually a list of excuses. They weren't actually PROs at all.  They were excuses for me to continue my habit to deal with my life and my stress. The CONS list was very, very sad.  And also sort of required a forehead slap–it was so obvious how lost I had been, and how drinking had clouded so many things for me. I lack self-confidence in general… always have.  Despite what I may look like… not much confidence here. Selfies are over-compensation. Ha.
But the list of the CONS almost begged the question of:
"What the F, Meredith?! Do you actually 
hate

yourself?"

That… that question, was the one that was hard to answer.

Maybe I did.  Maybe I actually did hate myself.  Well, that opened up all sorts of mini-cans of worms–when I had to sit on that one. (That was not pretty, by the way.)

I realized with my handy-dandy little list that alcohol served NO PURPOSE in my life.
NONE.  No good things. None. None. Nada. None.
(Did I say NONE?)
So on December 13th, I made a challenge (not a resolution) to myself.
And it went something like this:  What if I gave EVERYTHING my best shot in 2016?
Not a resolution.  Just a thought.  A goal.  A process.  A way of living.  What if I made sure I ate well, stopped the booze, took care of myself (dentist! doctor!), trained hard as I could, worked hard at my job(s), was present with my family, cautious with finances, and the whole she-bang.
What if I gave EVERYTHING my very best?  
[Caveat: I know that's a sort of crazy thing. How can I POSSIBLY be great at EVERYTHING in my life? That's a crazy goal!!!]
No…
I meant that really, I just wanted to give myself a fighting chance at my life.
A fighting change to live my life ON MY TERMS… without numbing.
With real CHOICES.  To be who I wanted to be. To do what I wanted to do. To make goals and to crush them… To deal with obstacles and train wrecks and troubles without numbing…. How can I live and love whole-heartedly?  That's what I was aiming for.
So for those of you who have asked…
Yes. I am literally taking one day at a time, not drinking today, training for five really hard races this year, working my nutrition, hugging my babies, cultivating stronger relationships, mourning the loss of my grandmother, nursing an injury, working all my jobs…
…and kicking it all stone-cold sober.  And it's a lot, people.
It's hard.  And I totally don't have it figured out. Not pretending to.  But I owe it to myself and my family to figure it out. End of that story.
[And I also realize that I have been possibly trading one addiction for another… triathlon.  But at least one is arguably more healthy than the other.  (Maybe?)  Still. It's about trying to figure out how to strike some sort of balance, and if not that, then at least a place of gratitude and love.]
And it's amazing how much things can HURT, when there's nothing to do but sit with those feelings and that many damn things on a TO-DO list.  It's hard. Very hard.  But I'm doing it.  And every day is better and every day I do more and feel more, and my heart grows too.
Even in the pain. And in the words of old Lady Antebellum… "I'd rather hurt than feel nothing at all."
I am not numb right now.
Not all all,  and when my grandmother died three weeks ago, I wanted a bottle of pinot grigio to make it all stop spinning. But I ran instead.  And I knew most of all, that she would have wanted me to keep my commitments (to myself, to my family)… and I wanted to make her proud.
So I marched on. I continue to march on.
And I can say that these last 82 days, while full of joy and pain, have been wonderful. I am better every day. I am grateful. I am not battling near the number of demons and sadness and depressive things that I had before.
There's my truth.  There's the juicy gossip about old Swim Bike Mom.
But it's okay with me. I'm glad to have a forum to share and tell.  Because I have always said… if something I can say or write matters to ONE person… just one, then it's worth it all. So maybe it will.  Or maybe it will make you all annoyed at me. (Haters gonna hate hate hate…)
Either way, it's part of my life, part of something that I needed to say and do… And hopefully it answers some of the questions or judgments out there. And if not, oh well, too.
I'm not embarrassed, at all.  I'm empowered.  I am blessed.  And I'm thankful.  Most of all, just thankful.
Thank you for listening. <3
#JustKeepMovingForward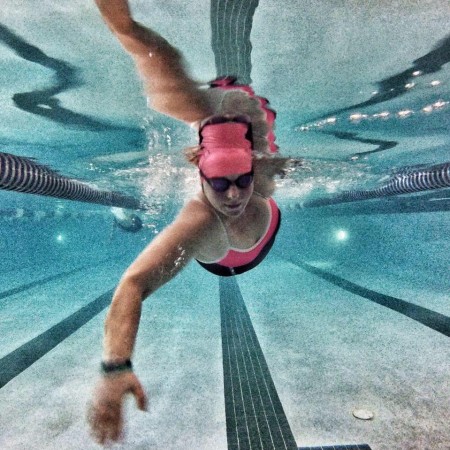 ================================
For those of you who might be struggling, please feel free to reach out or get help, and ask for help.  I'm also here if you want to chat or confess or just need someone to talk to.  And I really do mean that.
Resources:
http://www.drinkerscheckup.com/
http://www.aa.org/
http://al-anon.org/
https://www.na.org/
https://www.psychologytoday.com/basics/addiction
http://www.addictionsandrecovery.org/what-is-addiction.html
SMART and SMART Friends and Family
(*I am not a psychologist or health care provider, and am not pretending to be. Just sharing some links. Feel free to add your own that might be more helpful in the comments below.)