So the weirdest things is happening to me right now… I am having Ironman Coeur d'Alene phantom pains.
Ironman CDA is happening this Sunday. (And nope, I will not be there.) But I feel like I should be… it's like seriously phantom pains. Crazy stuff.
A couple of the ladies in the Swim Bike 140.6 Facebook group, as well as my old coach, are in Coeur d'Alene right now… getting ready for the big race on Sunday.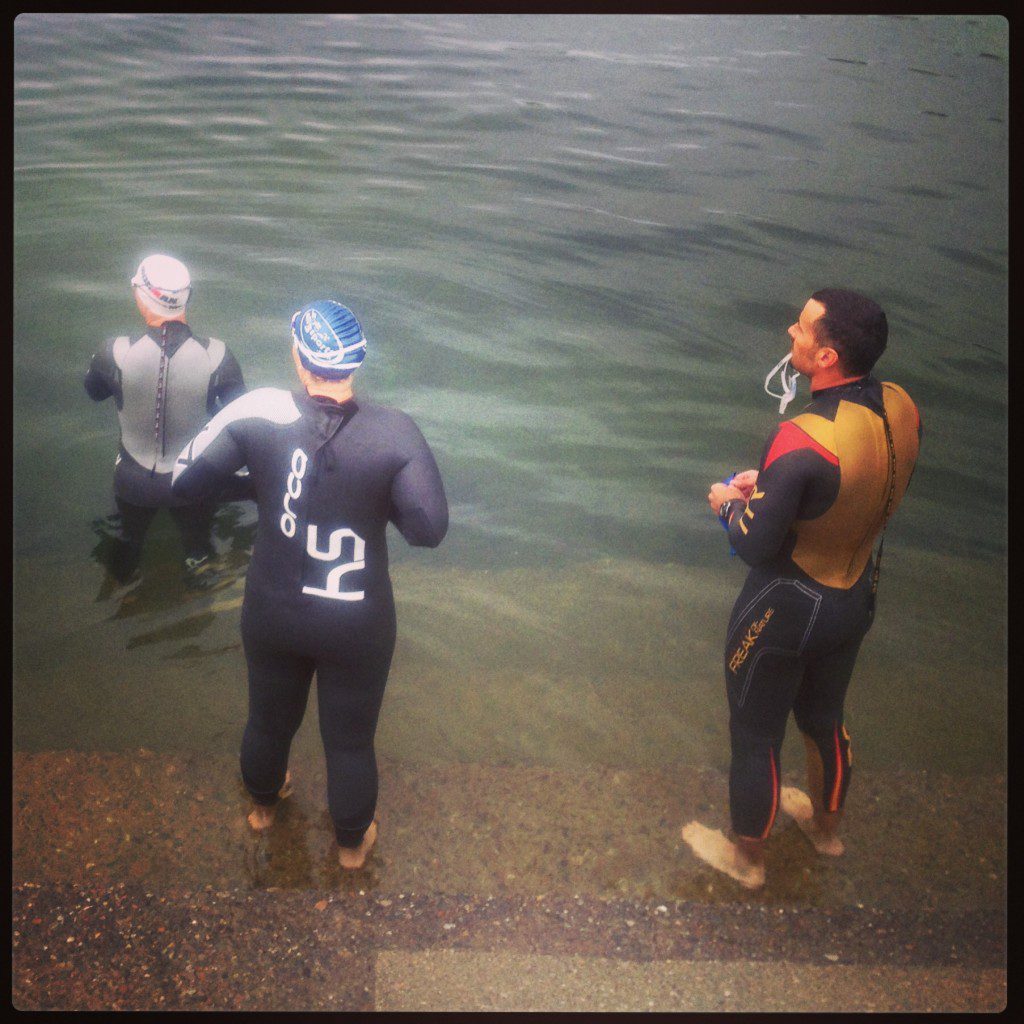 It's funny how those 'big' races can change you.  I finished Ironman CDA last year… and it was life-changing. It's amazing how the events leading up to and surrounding the race stick in your head.  (And it doesn't have to be Ironman per se – it can be your Ironman).
I always think about the early morning swims in Lake CDA…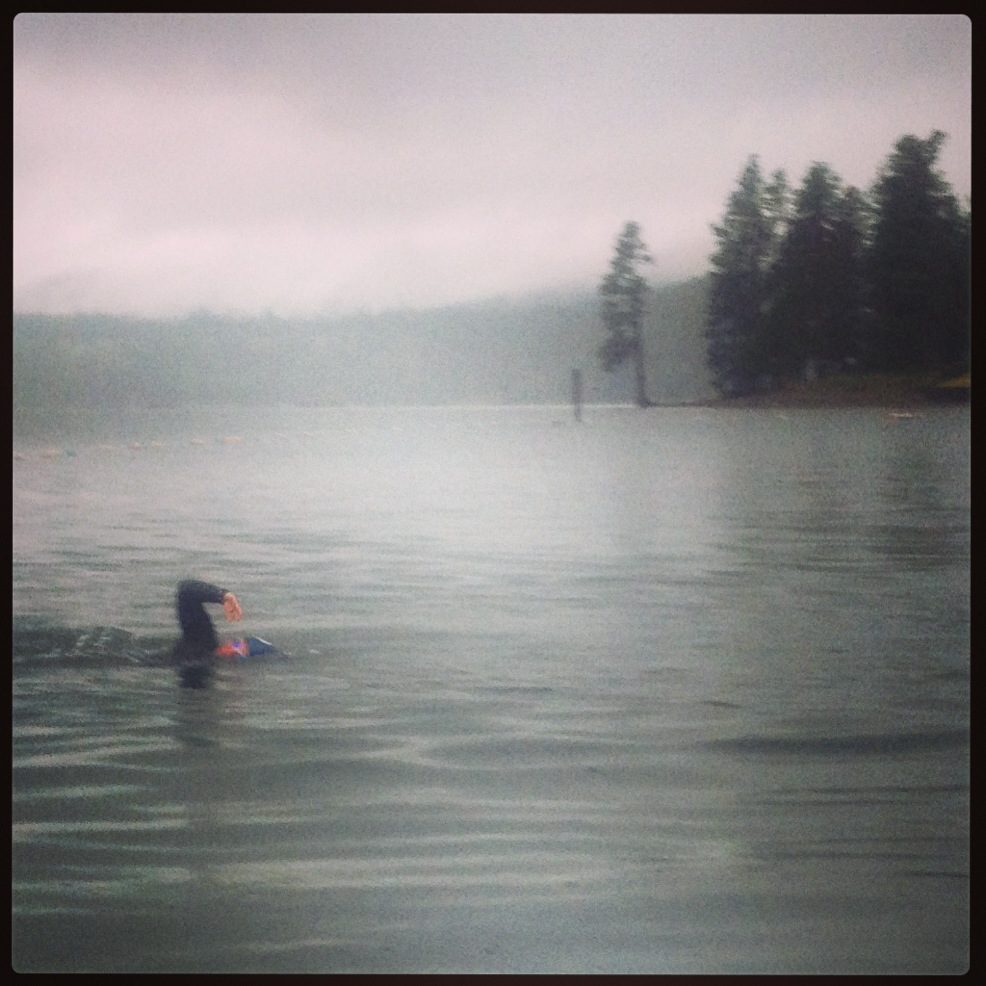 …and riding the bike course (in the car), where my Mom and Dad's faces were pale white… and I was like, "This bike course doesn't look so bad!" (Crazy).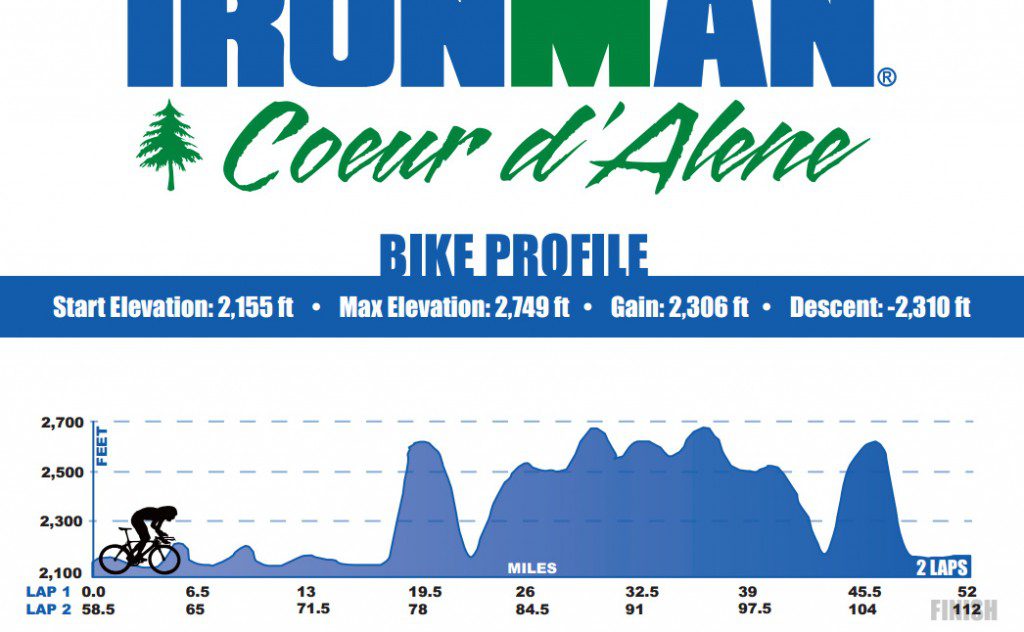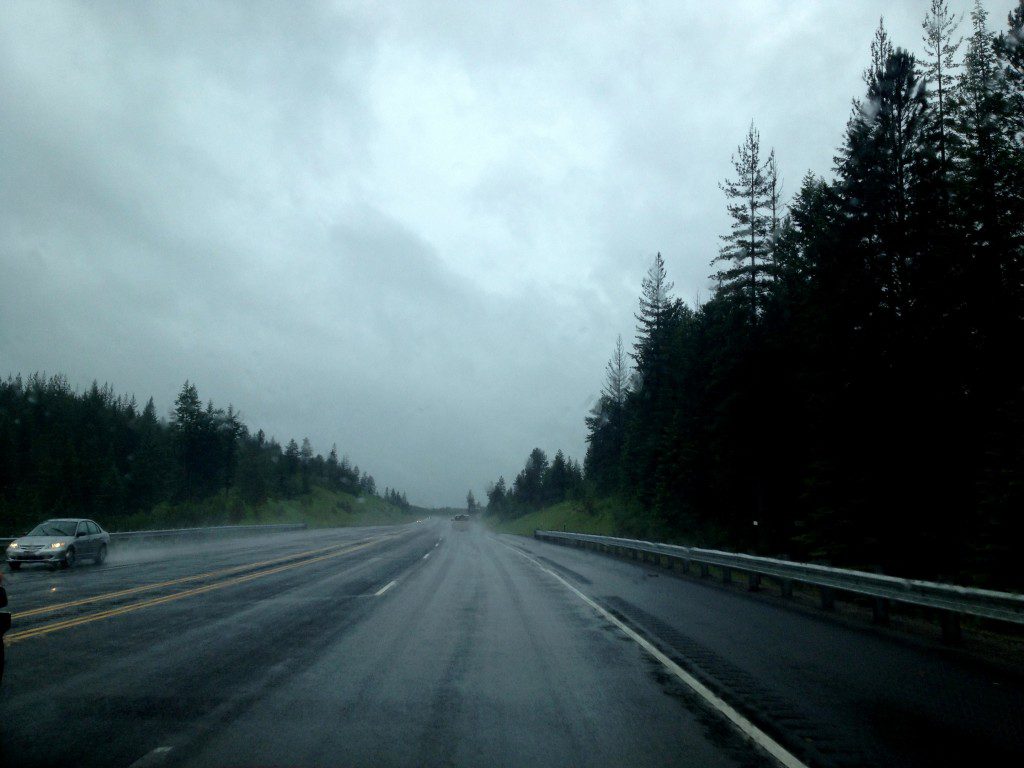 I remember looking out the bathroom window, over the mountains and the lake, this time last year… and just feeling differently.
Right now, I can remember that feeling as clear as day.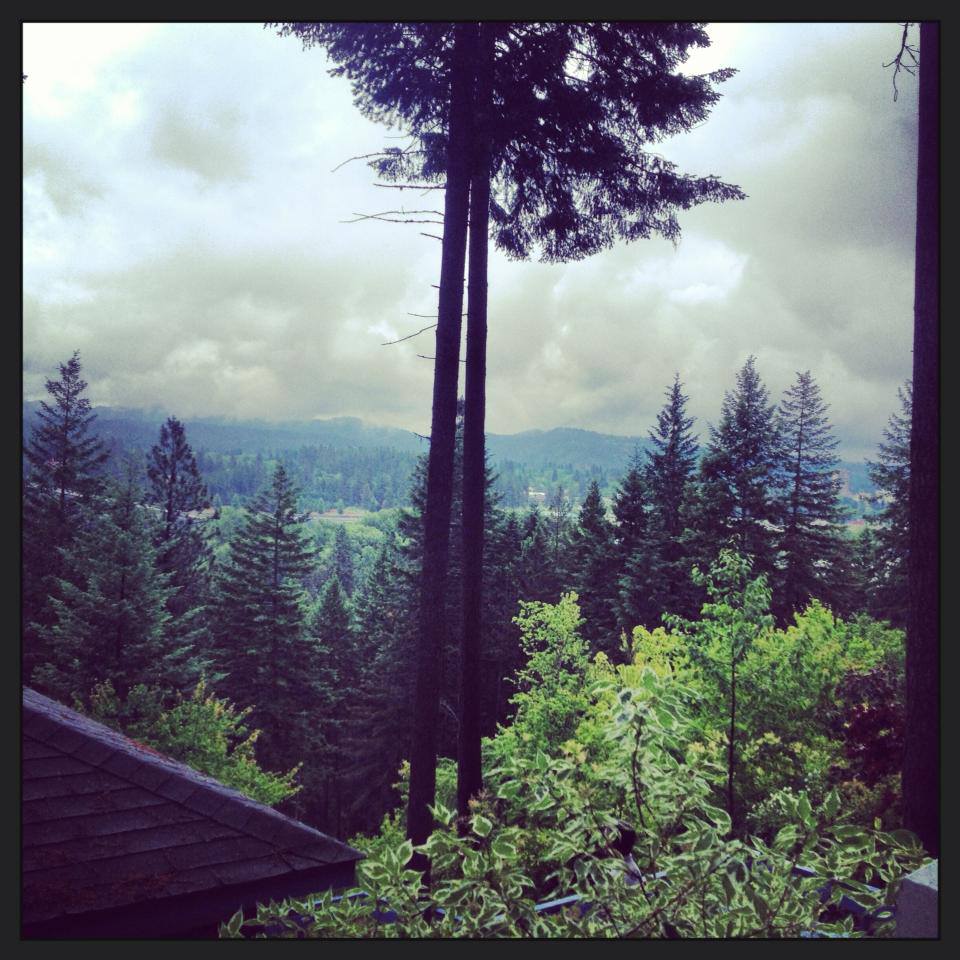 It helps that CDA is one of the most beautiful places I have ever been.
The race and the place was just magical for me.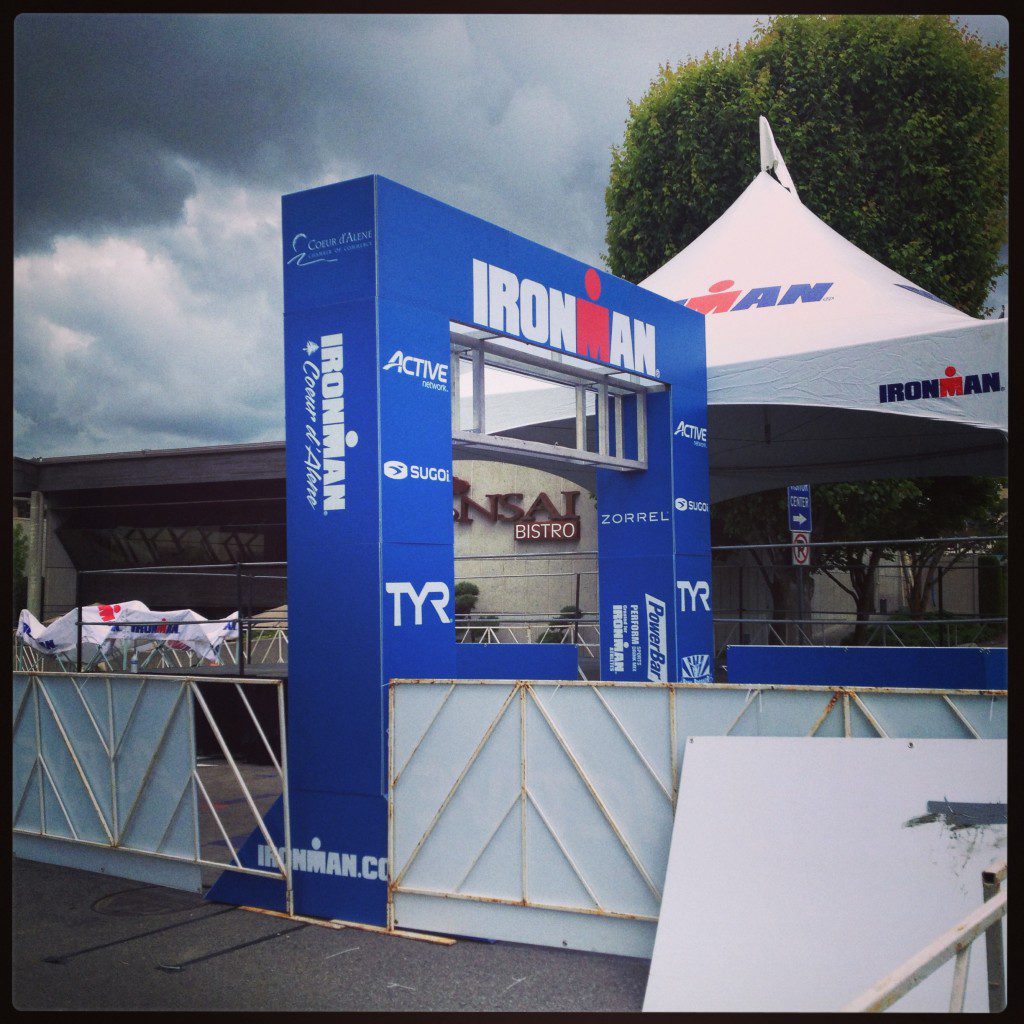 When I think back on this time last year… and my almost-midnight-finish on Sunday, one year ago… I am just filled with chills and thrills and joy.
What an amazing experience it all was…
Even the horrible months leading up to it—with the marriage drama, the injuries (broken ass included), and more crazy than a stick can be shaken upon.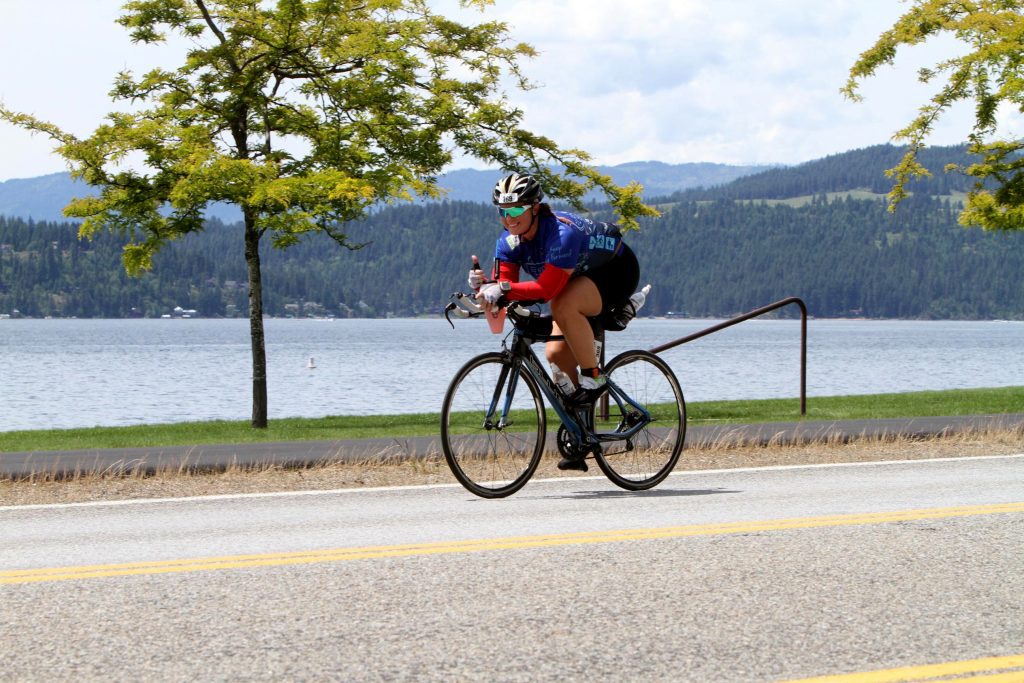 I always say that the crazy dream is worth it.
Whether the crazy dream is a 5k or an Ironman… picking that crazy dream and going after it… the accomplishment is so sacred, so precious. So worth it.
For those of you out there in CDA, I hope that you all racing have a WONDERFUL day.  I wish I was there with you (sort of), but I am there in some kind of weird phantom spirit… as CDA will always be such a special place in my heart.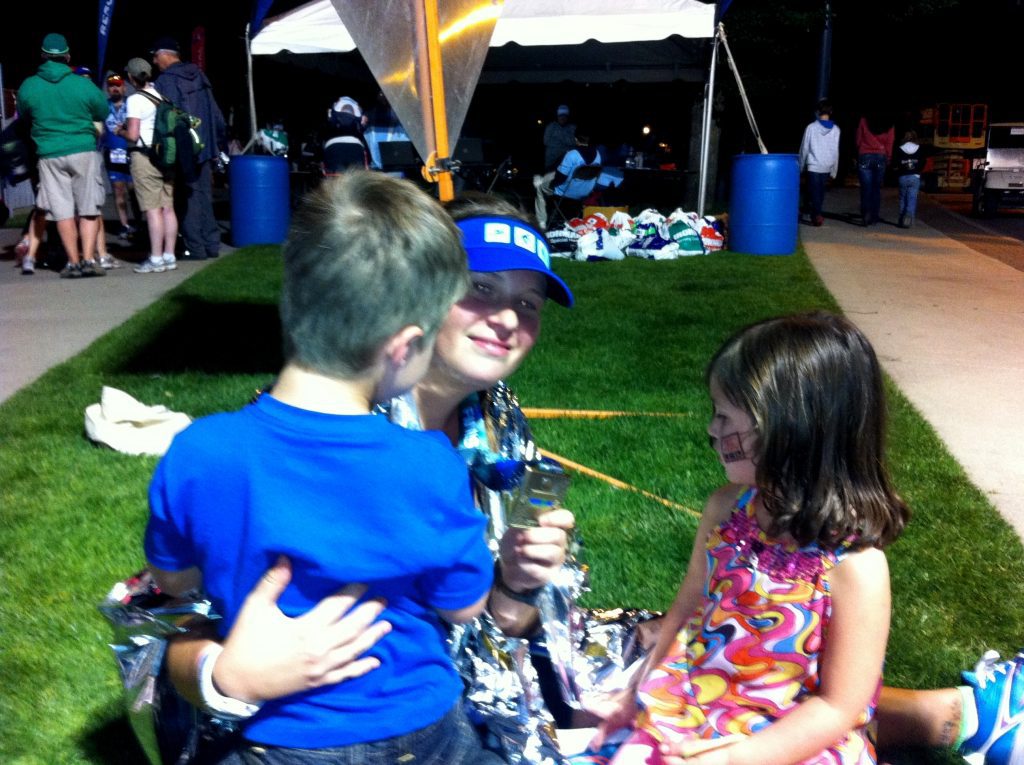 Go get 'em!
[And good luck, Andy Potts!!]