Sponsored Post. Read FTC Disclosure Here. 
Well, it's true that Santa was especially good to me this year.  I wasn't sure that the jolly guy was going to come through, but he did. Actually, it was a few jolly guys and gals.
So here's my *new* baby girl.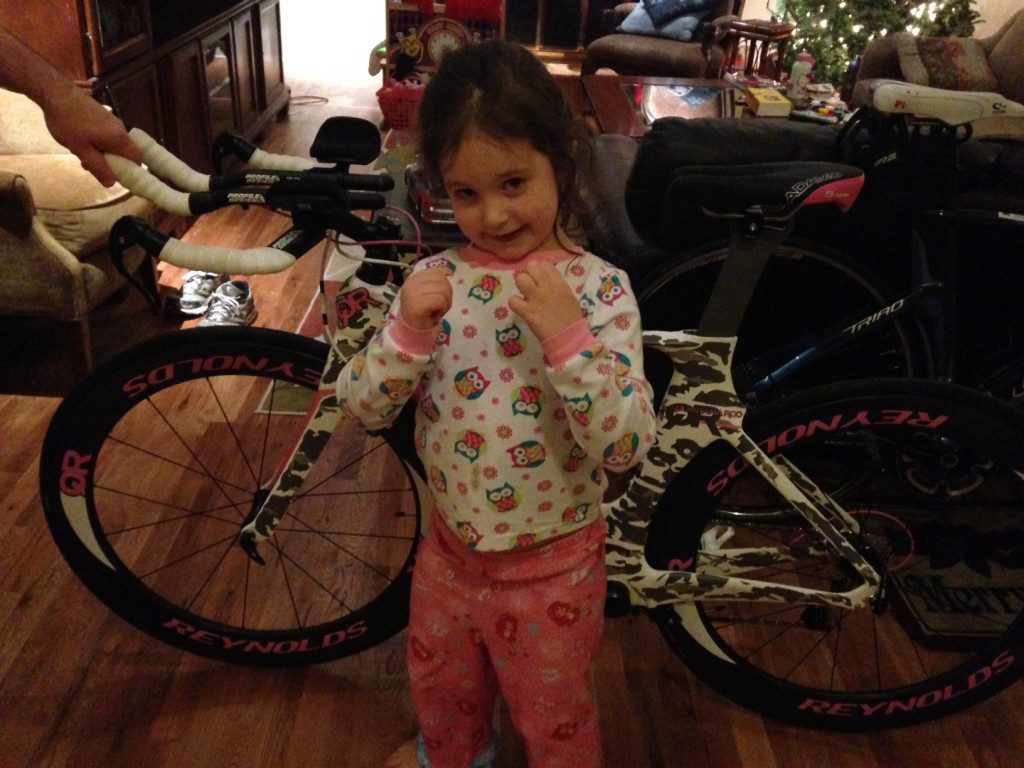 Wait a minute.  Swim Bike Girl Child—- get outta the way! Heh heh.
Here she is.  The fantabuloulsy sexy, fast and smart looking CD.01 Camo.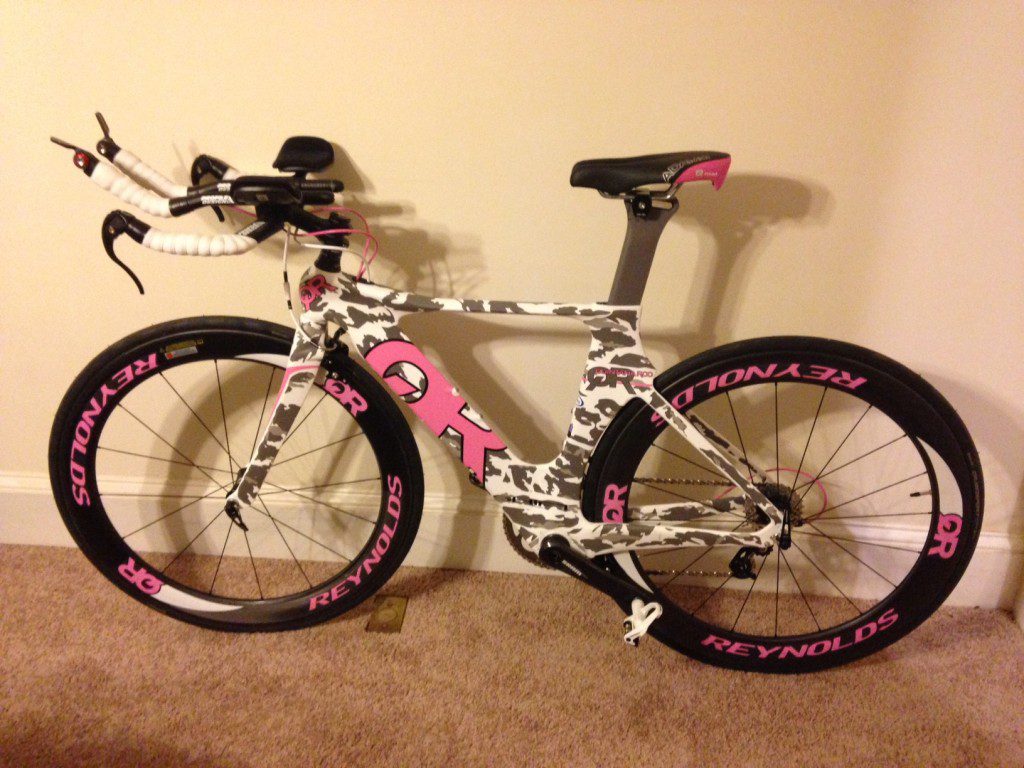 I have been drooling over this bike for months now. I would wander into All3Sports in Atlanta and tell them, "There's my bike."  I pretty much said it so often that I think I was able to convince them that it really was MY bike.
I mean, they even put a tag on it… with my name.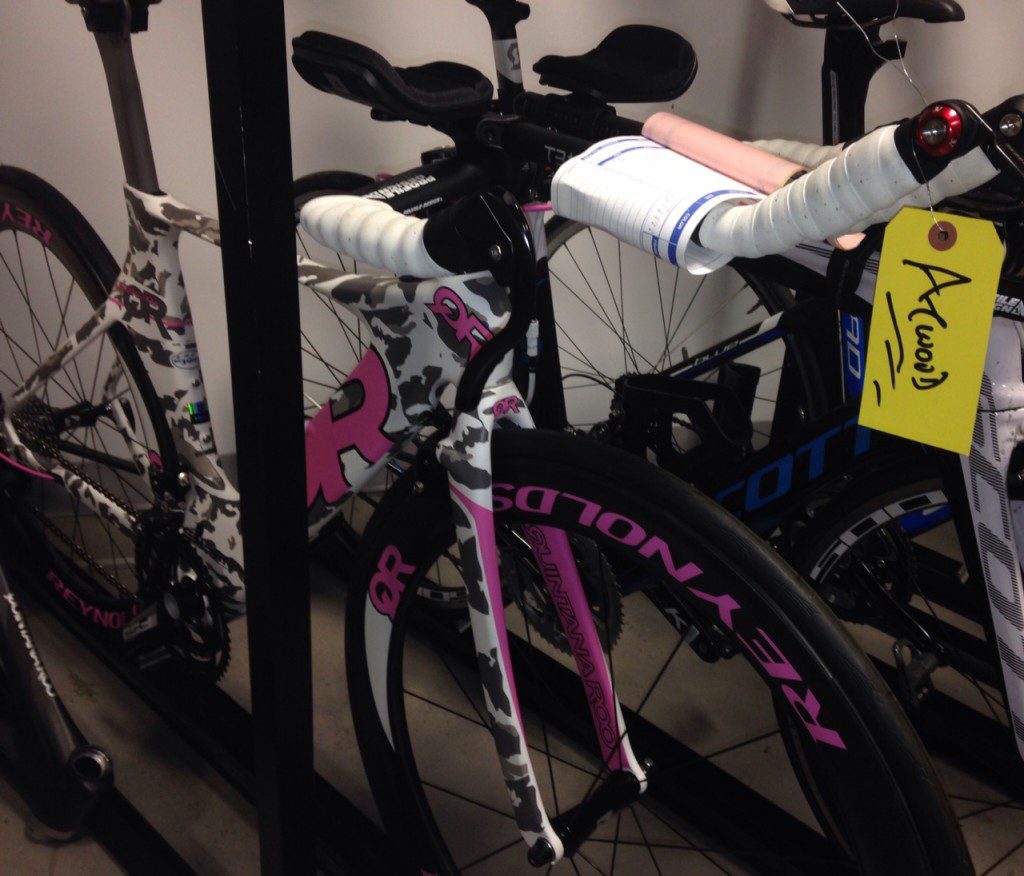 So All3Sports shouted to out Quintana Roo—and between the two of them—were able to get behind the Swim Bike Mom mission for 2014 (that mission being— that all women in the world should do a triathlon this year…yes, even you!).
So what better way to spread that message …than by putting me on a PINK camoflagued bike. I mean, really.  Makes sense to me.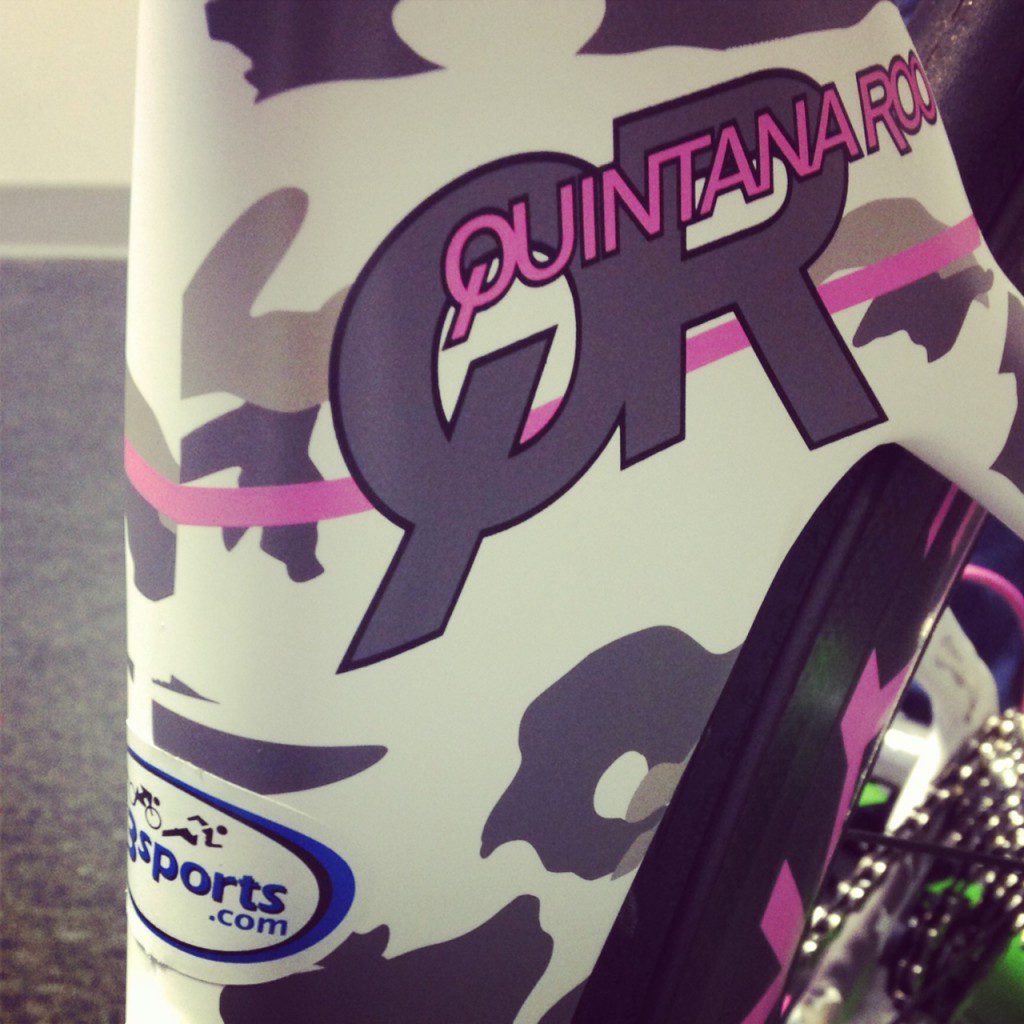 I went into All3Sports on Monday and had a Retul bike fit with Drew.  Drew knows me very well, as I visited him often during my trek to Ironman Coeur d'Alene.  He takes good care of me, and lets me be myself.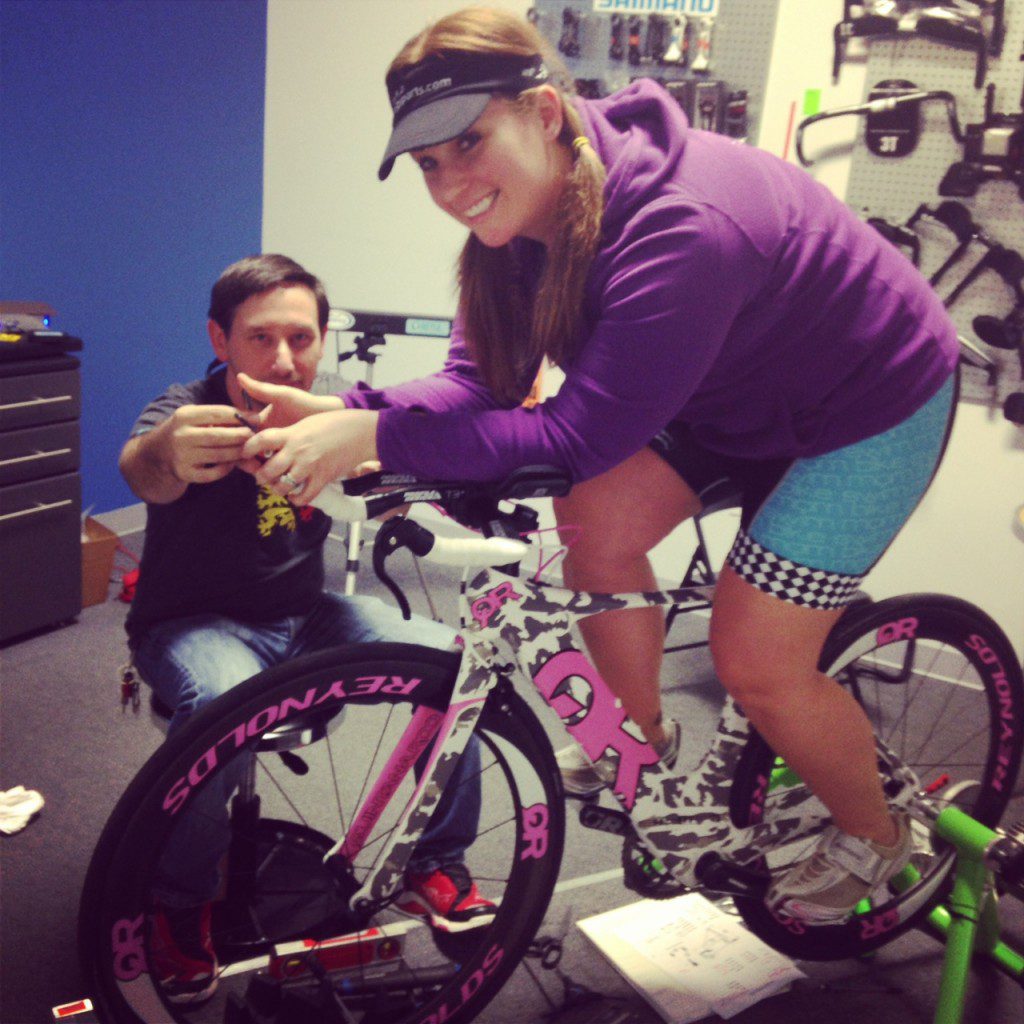 So I have This Bike… who is actually quite nameless right now.
But she has some super pretty Reynolds race wheels (insert me—-now learning to change tubulars!)  That will be a forthcoming post, for sure.  Me and changing a classic tube in any reasonable time took only three years. Ha!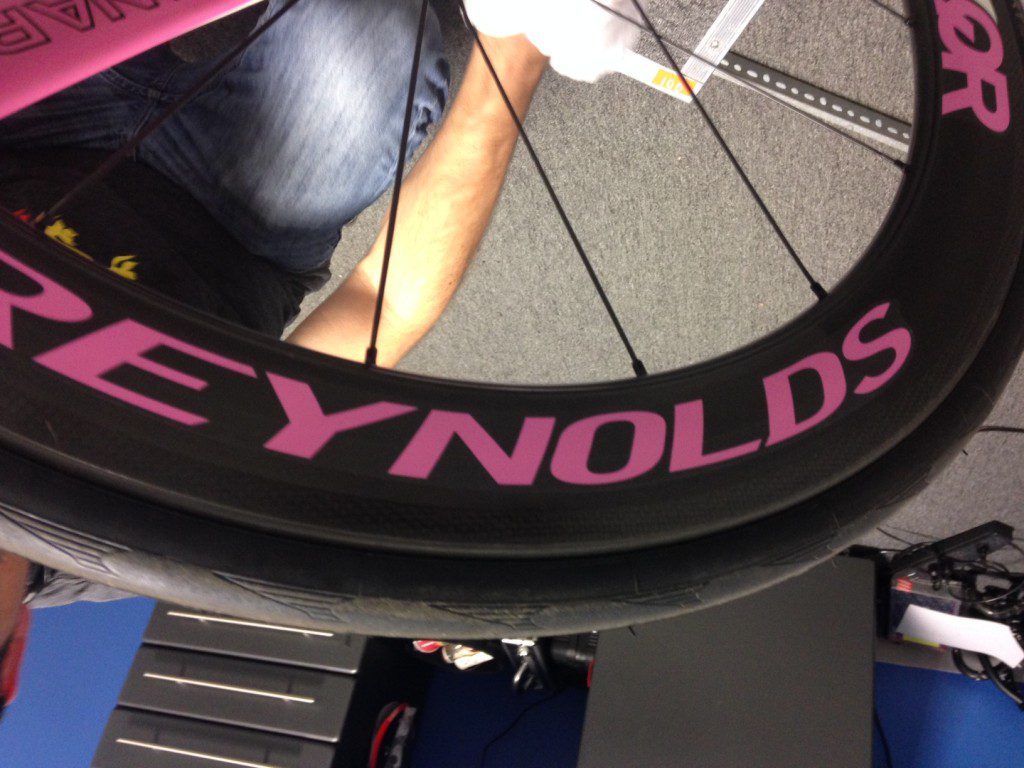 But I am very, very excited to take This Bike out for a spin very soon.  She's very pretty. I love her.  Many of you have asked what is happening to Andy…  well, it looks like the Expert might be the proud recipient of a refurbished Andy. He may have to change the name, though.
Promo Code Time!
So my friends at All3Sports wanted to give you guys something nice—and this is kind of a big deal— because it's NOT a one-time, expiring promo code.  Because you guys are part of the Army, you get a continuous use code for the entire year! And the best part?  The more the Army uses it…the greater the percentage becomes!
Right now, you can get 10% OFF each of your purchases !*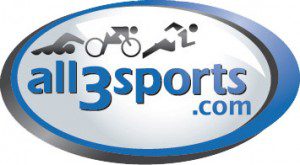 Just fill out this little form, and the All3Sports promo code will be auto-emailed right to you.  You can use it as many times as you'd like this year. Easy as that.  Just pure 10% off, pure and simple. Just a little "thank you" from me and All3. Hey, that rhymed!
*Some exceptions apply. Promo code will not work for Garmins, sale items, and bikes.  (SBM will
never
share your email or spam you or bug you. Promise).