I have been dabbling in the world of Swim Bike Yoga for a while now (no, that's not a real type of yoga… it's just I tend to put "Swim Bike" before everything. I go to my Swim Bike Job. I drive the Swim Bike Car.  It's pretty Swim Bike Silly, but whatever.)

So anyway, yoga. Yes.  And hot yoga at that.
My triathlon training is all over the place.  Not because of my new coach, but because I can't seem to get my act together with completing the very fun, very tri-related workouts.
But for the last few weeks, I've been showing up to yoga twice a week, and it's helping me mentally and physically. I show up, roll out my mat and lay in savasana and try to get myself to calm down and stop worrying about the list of things I have on my plate.  My fingers are twitching, I'm sniffling and I'm acting like a jumping bean.  But by the end of class, I find that I have learned some things about myself and that often, I walk out of the gym with a full heart and a still mind.
Same was true for today.
Except today, I ended yoga in tears.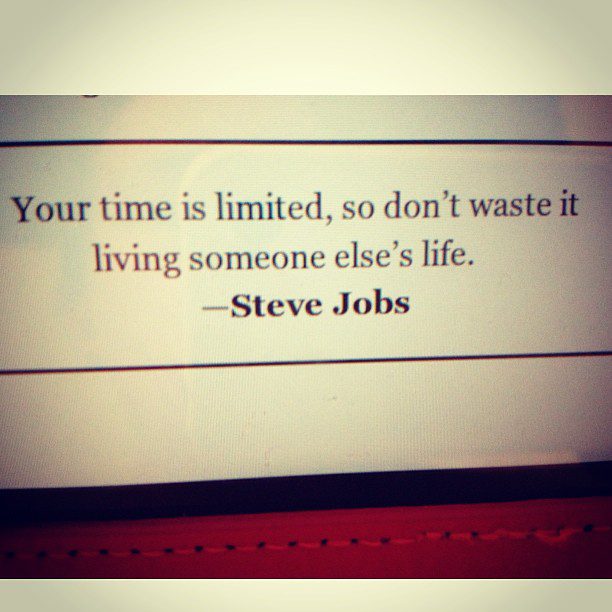 The instructor suggested at the beginning of class to:
"Meet yourself where you are. With no judgments, no expectations. Feel where you are, and be here in the moment."
For so so so so long, I have not recognized the importance of meeting myself where I am.  The crucial nature of just being in the moment.  To not continuously look down the line at what's next, what can I accomplish, what can I do.
When I speak with someone, I aim to give them my full attention. But when I am speaking with myself, I am texting and playing on Facebook at the same time, and not giving myself a dialogue that is healthy. I'm like, "Yeah yeah yeah" and click click and "you stink" and "you should be doing more."
I never meet and accept myself for who I am, right now.  Historically, I accept myself only with the caveat of: I will get better.
Why?
Is it not true that I am just damn fine right where I am?  Wow.  Yes, it is true.  In fact, it's better than fine.  I have so much to love and cherish and enjoy—the little things, the big things. My life is crazy, which means if I can let go of constant expectations, mindless goals of perfection, I will likely be incredibly surprised at the fun things in store. I mean, with two kids…there's always some joy around the corner?  [Last night at 2:30am, there was a bedwetting incident. How suprising! How joyful? :)]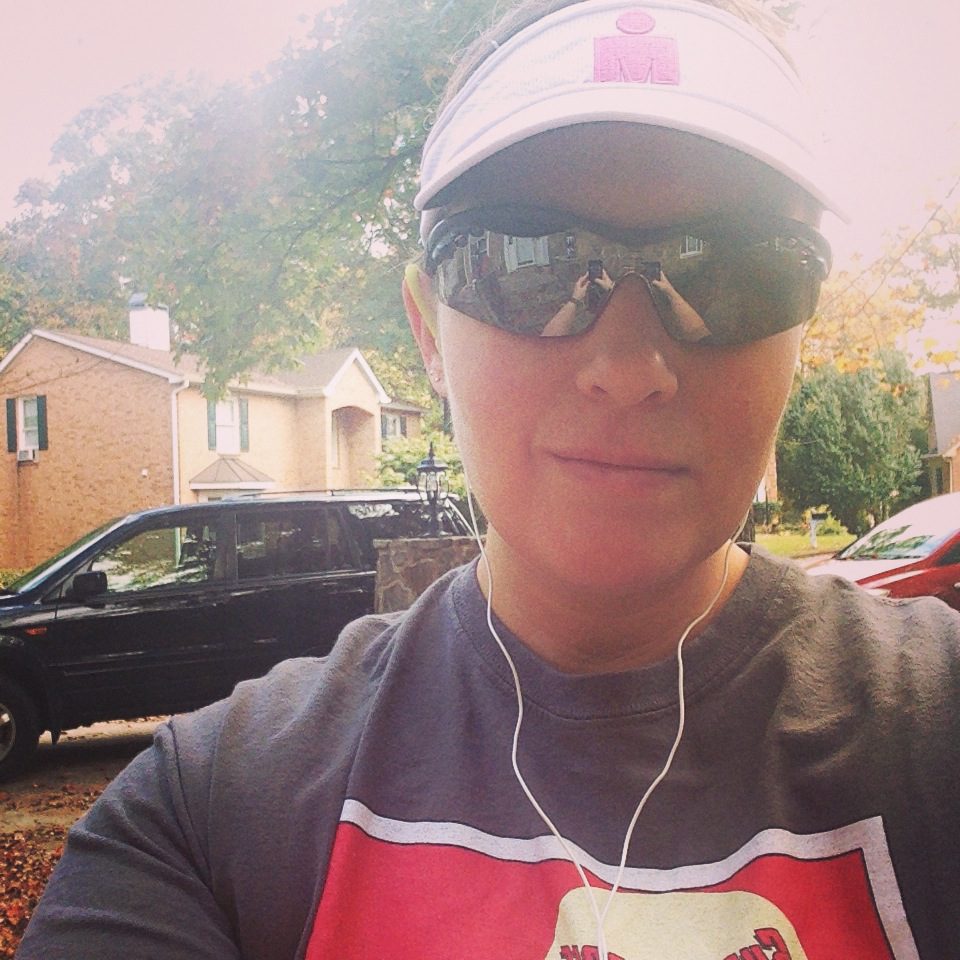 I ended yoga in tears as it became clear… exactly what "meet yourself where you are" means to me.
Forgiveness. Tolerance. Humility. Thankfulness. Peace. To stop making myself crazy. To just look, listen and most importantly, breathe.  To just be.  Most importantly, just be me — the me who is present today. In this moment, in this second. With no expectations.
Much like this one:
Heels, cardigan and grocery store.  She's got it all figured out.
I posted this on Instagram this morning:
Today I am thankful and my heart is full. I am thankful that the Swim Bike Family is finally on a budget. (And that I found a rogue #Starbucks gift card to ease me into said budget.) I am thankful for hot yoga this morning. For my husband. For my kids. For my job. For the SBM Army. My heart is so very full today… and I am working hard on#livinginthemoment with #noexpectations.#justkeepmovingforward#swimbikethankful
In this month of thankfulness and the #SwimBikeThankful Gratitude Challenge, I will continue to challenge myself to live in the moment, to meet myself right where I am, with no judgments and no expectations.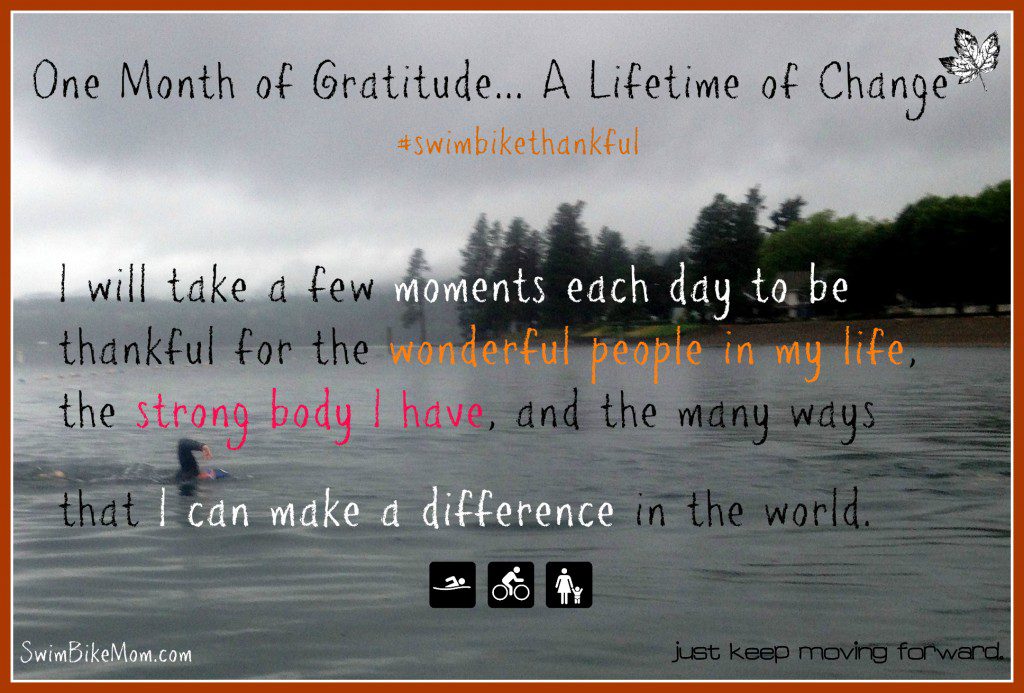 Do you "meet yourself where you are"?  Or are you, too, always searching and hoping and clambering for the next thing?
Namaste, my friends.