I had a great conversation with my new coach last night.   It actually started earlier in the day with a text that went something like this:
Coach:   "Are you running Savannah [half marathon] next weekend?"
Me:          "No. I decided that would be dumb."
Coach:   "Good choice."
Me:          "Elephants should not run half marathons." 🙂
Coach:    "Self-criticizing humor is not allowed."
Me:           "I'm screwed then."
Coach:    "You know what I mean. Change your thinking, change your path."
[Dang, these coaches are some wise folks.]
Over the course of this week, I've been doing some thinking and reflecting.  This week at work kicked my butt. (For those of you wondering, yes, I still work full-time.) The Expert and I had some massive old-school style fights this week, and I was feeling just miserable.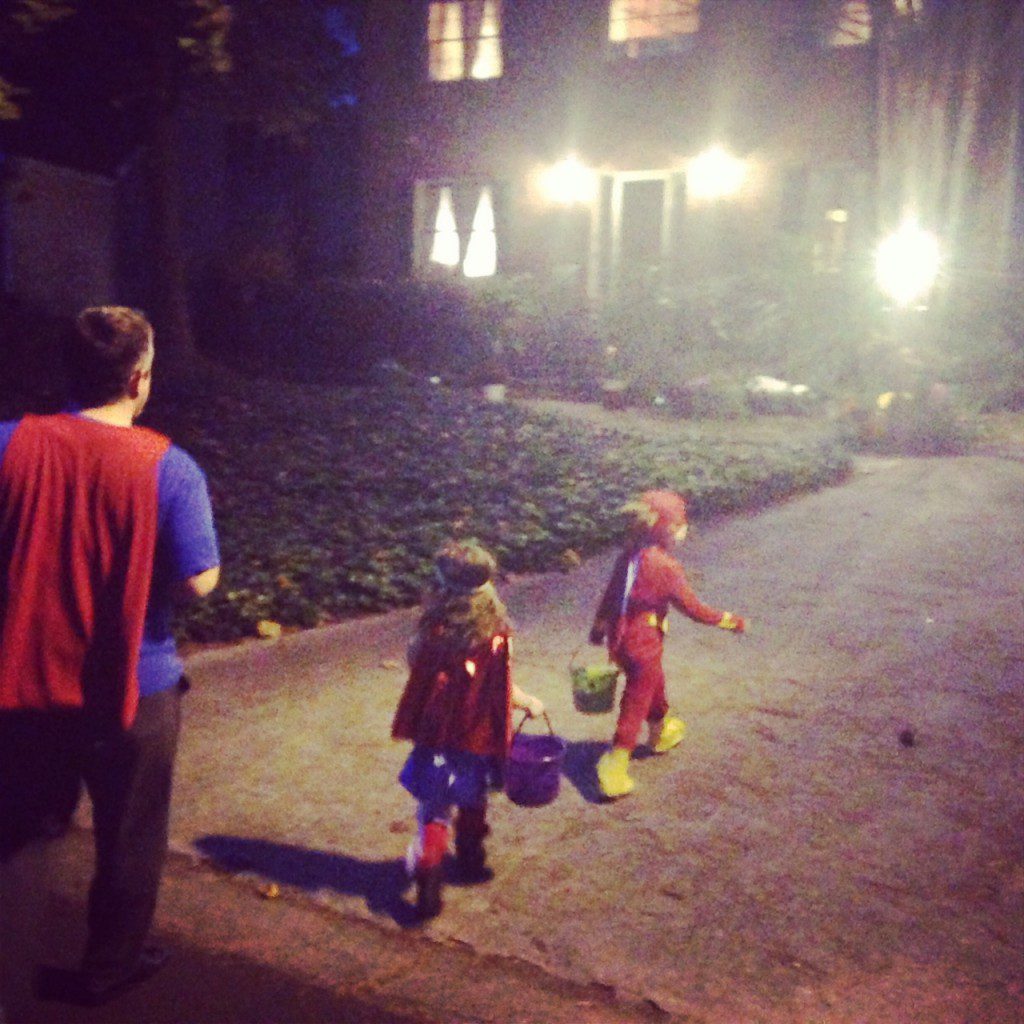 After Coach and I chatted on the phone and after he told me things like, "You've got too much good going on to be negative," I had some realizations.
And they went something like this….
I was in a really dark place before my triathlon journey, back in 2009-2010.  And what did I do?  Well, I decided to change. I decided to become a triathlete. And I decided, over the course of almost three years, to change my thinking…. to change my path.  All the way from sprint to Ironman.  From "I'm not a runner" to "I'm an Ironman."
To make this happen, I had changed my thoughts. I stayed positive. Yes, I had bad days, but for the most part, I worked hard to stay thankful and positive.  I checked off the workouts day by day, one by one.  And I changed.
I went back and read this post.  And I sort of re-inspired myself. (Doesn't that sound ridiculous? "I'm so inspirational, I inspire myself!!!" [Insert silly face here.] I know…. bear with me).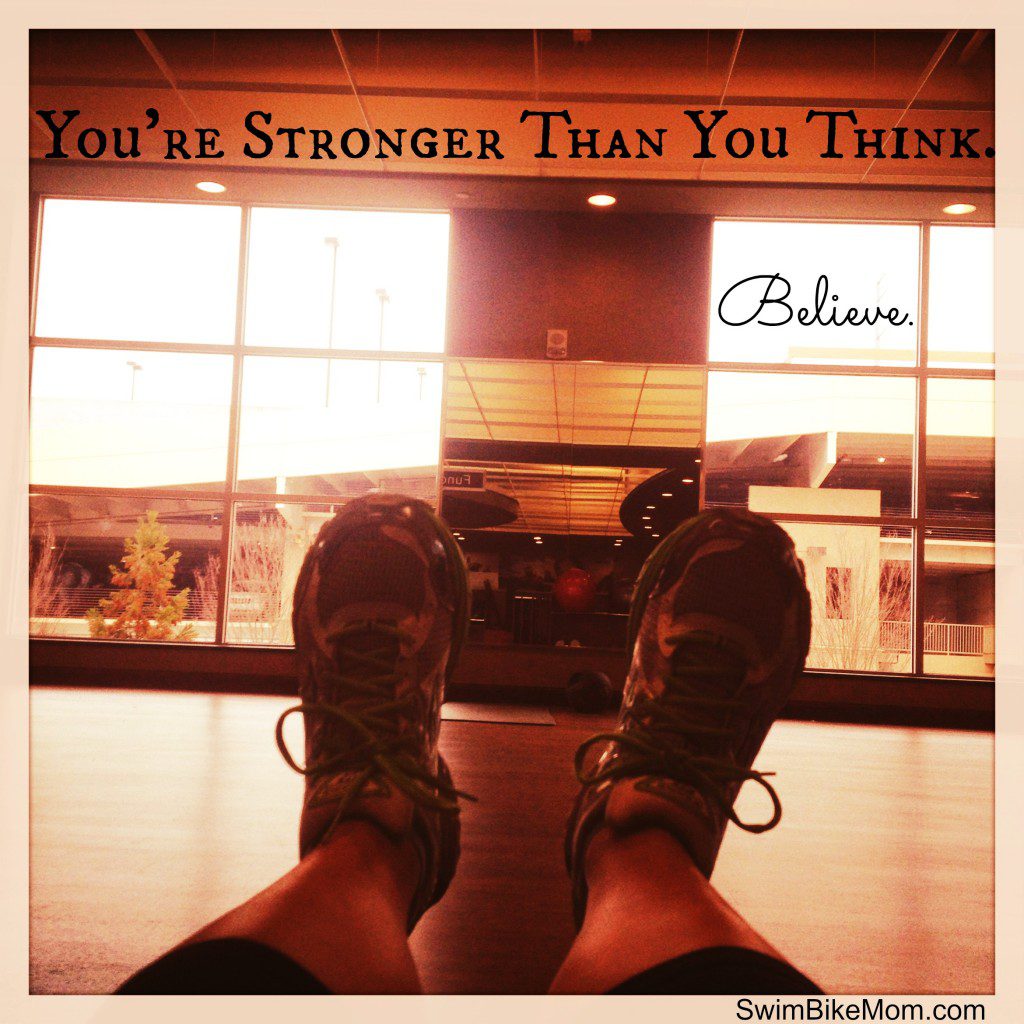 So I re-read the reasons why I started this journey, and it made me realize that I want to keep going, to keep moving forward. With new goals and fresh focus and working hard towards being grateful for all the wonderful things in my life. To truly change my thinking.
In yoga on Thursday, the instructor said, "In order to know how far you've come, you must acknowledge where you have been."
I took the time this morning to not only reflect on my triathlon journey, but also my life. My marriage and my family and all the amazing/fun/terrible/sad/hurtful/lovely/beautiful experiences that I've been through over the last fifteen years, since leaving my parents' house.
I closed my eyes and really thought and mediated on it.
And when I opened my eyes, I was very thankful and centered. For the first time in a long while.
I know many bloggers are doing gratefulness "challenges" right now.  I have created this one for me, as my own challenge to remember the good stuff… but I will be thrilled if you want to join along with me, tweet your gratitude @SwimBikeMom, Instagram pictures @SwimBikeMom with hashtag #swimbikethankful, or share the photo.
Because I think one month of centered, pure gratitude will lead me on a better journey for a lifetime of change.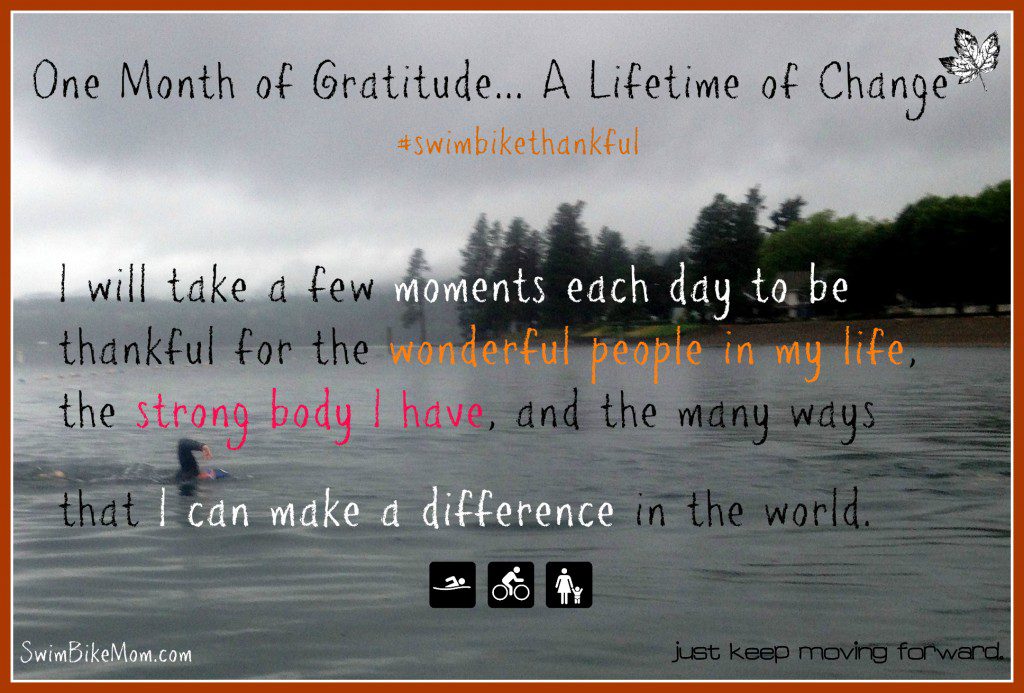 I would love to see what you are thankful for this month.  And thanks, as always, for along in this journey with me…  Love you guys.