I feel like I should provide some sort of triathlon-based update. I was starting this post with "…This morning at yoga."
And I realized that for the past 8 weeks all I do is talk about yoga. Believe it or not, I do still train for triathlon. Sort of.  Okay, so I'm back at it! I am!
1)  Running:  So Coach T-Bone has me running shorter distances, but faster.  I made the mistake of saying, "I want to get faster." Careful if you tell your coach that, because they might just actually provide you the tools to do it.  You know, slow, boring runner me?
Well, since T-Bone has popped into the picture, I've gotten downright fast. Okay, so fast for me.  I haven't run farther than 7 miles in Ironman 70.3 Augusta in September, but I am running faster.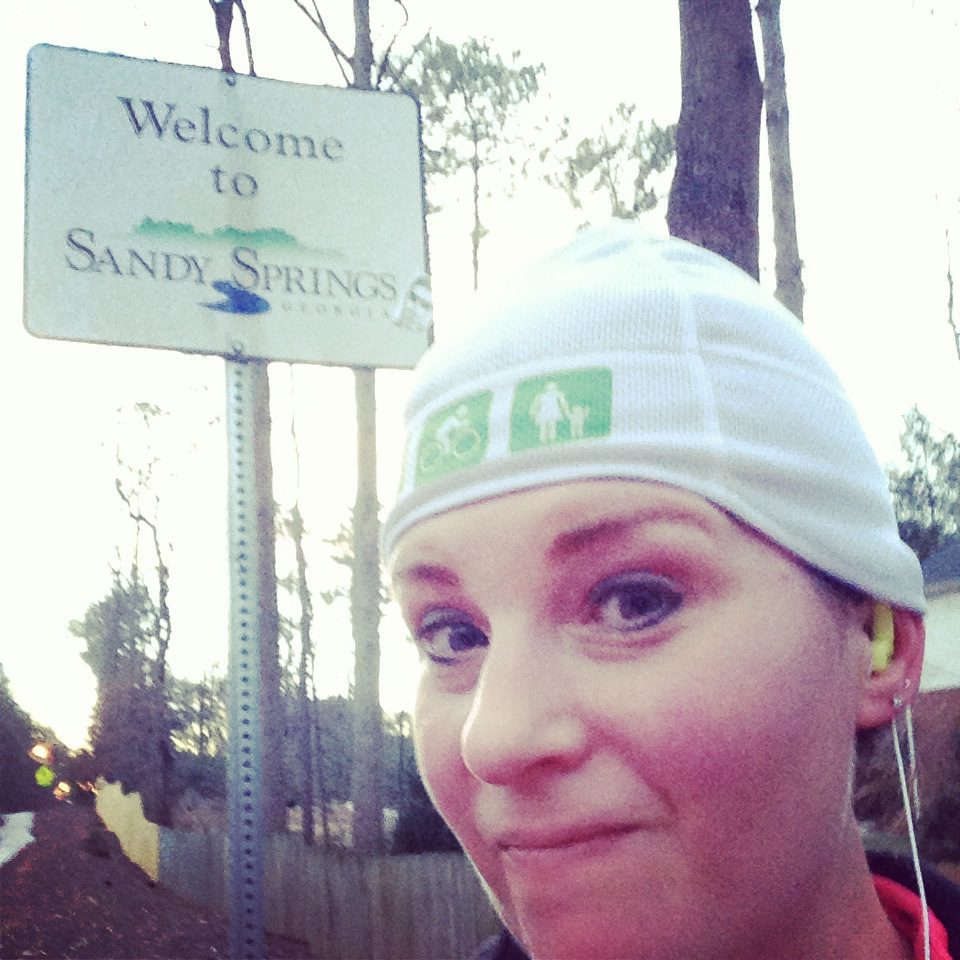 Last night I got home from work and squeezed in four miles outside before it got too dark.  And I did so at an average pace of 10:10 minute mile. That's fast people. For me.
Thanks to his demonic drills and tempo runs.  (Like "put treadmill on 7.0 and run." Uhhhhh….)
Then I made stuffed red peppers from Practical Paleo —- really good, by the way.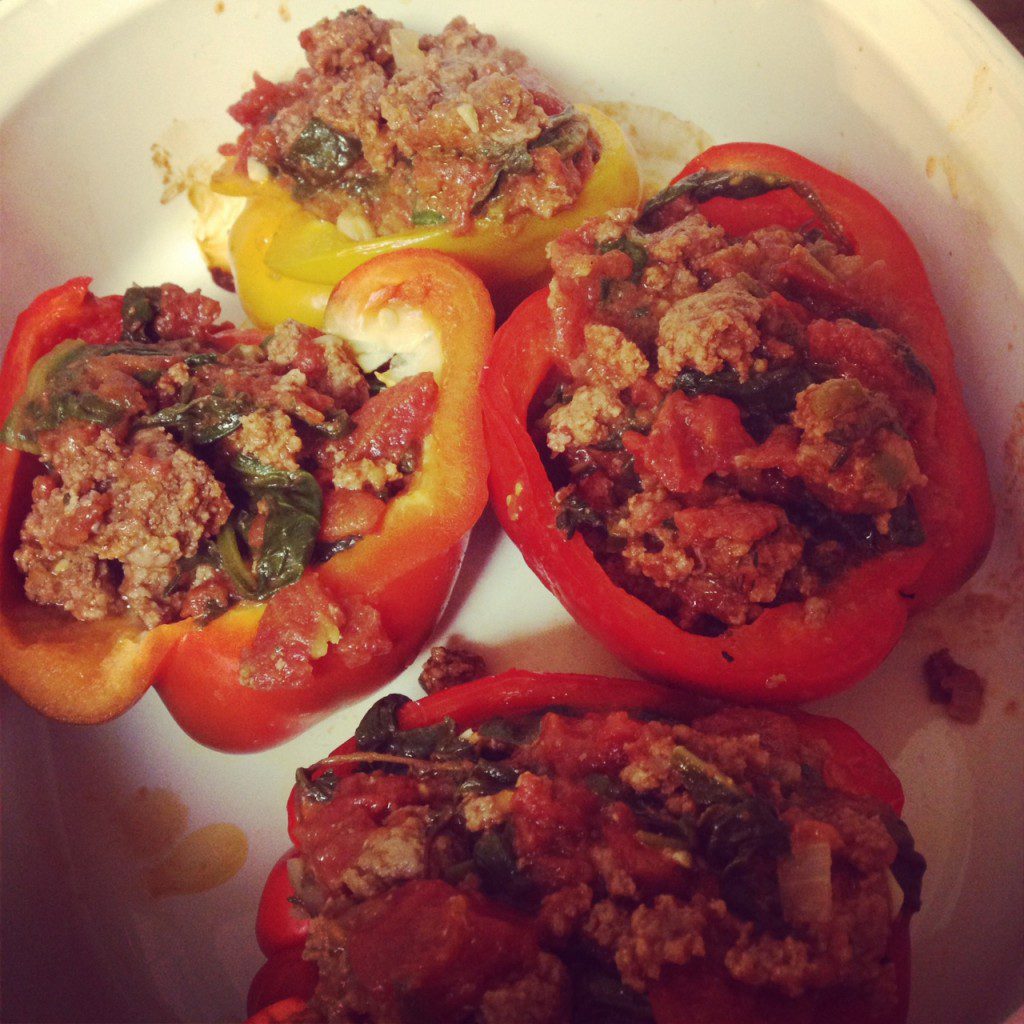 2) Swimming: I don't really do much of this anymore.
Ha.  Okay, so I need to be swimming, I just haven't been doing much of it.  Master's class with T-Bone on Saturday.  That's the plan. Then Swim Bike Kid (the girl) has a birthday party sometime that day. Okay, so I really do know when it is.
3)  Cycling:  Way too cold to be taking pretty old Andie out on the road.  (And no, it's not a Georgia sissified cold.  Monday was TWO degrees. Two.) I hope to get her on the road soon.  Lots of trainer workouts. Lots.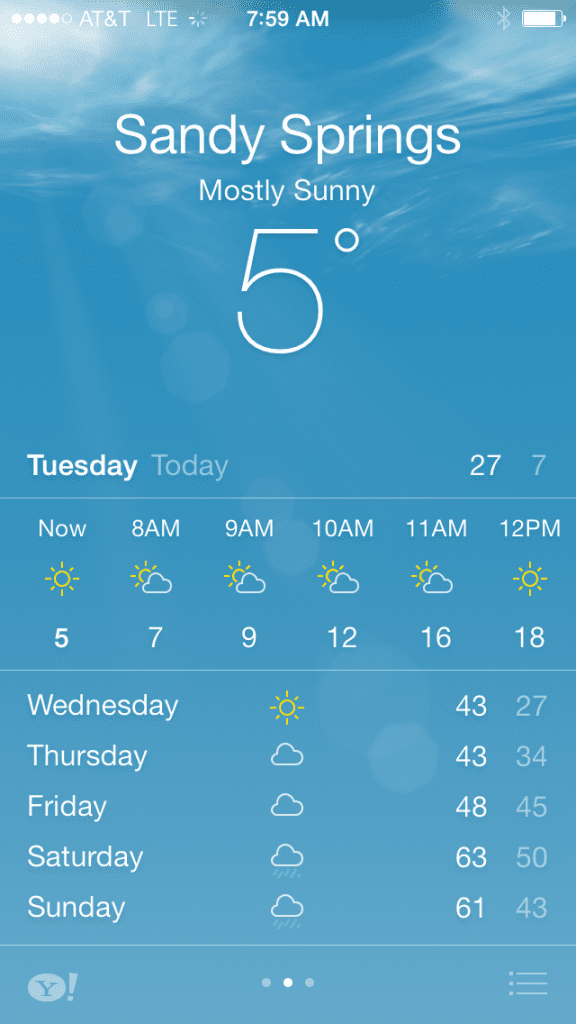 All in all, I am getting my act together for the next race.  Ironman 70.3 Florida is my so-called "A" race this season. And I have about 13 weeks until race day. Time to get a-crackin!
4) Pandemic:  So something came up at work that required the use of the word "pandemic" which got me and one of my co-workers talking.
Me:   "You know my husband is a scientist" [hence The Expert] "and he says that a pandemic virus outbreak" [or zombie apocolypse–he says this too, but I would never reveal that to someone at work] "is just a matter of time."
Friend:  "Well, gosh. That's depressing."
Me:   "So I tell him, 'Why in the world don't we have a bunker! Get to building it, then.'"
Friend:  "Well, I don't know if I would want to be the last people alive on earth."
Me:  "I would. I wouldn't care. Except I guess there would be a lot of dead bodies to clean up, and then it would only be me, the Expert and the kids—not like they'd be much help—I wouldn't want to clean up the bodies.  But other than that, I think we could pillage our way to a new civilization. I'd love to break into all those houses in Buckhead and see what's up."
She stared at me. She said, "Hmmmm. I guess I just look at things differently."
Then we laughed.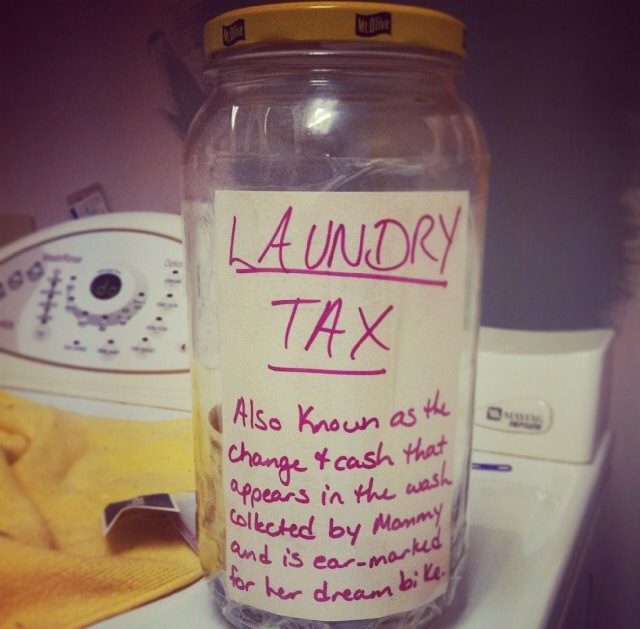 5) Yoga & Food & Me.  Well, I have to talk about yoga a little.  Because it's wonderful.
I met myself where I was today. Then the yoga instructor talked about something (that I tried soooo hard to remember the official yoga term for it….but alas, forgot) …one of the yoga tenents that had to do with avoiding violence, but which was translated (or could be translated?) as self-violence – and violence  of thought.
And how we should not be violent in our thoughts.   Towards ourselves.  Towards our bodies.
As I moved through the yoga flow today, I found myself having an amazing time because of that gentle reminder.  Sometimes in yoga, I would fall out of a pose–or I was just sucky, in general– and a little voice inside would say, "COME ON!"  or "SERIOUSLY" or "FAT."
Today, the voice was quiet, and just appreciating the fact that I was there, moving and doing the flow. It was nice.
So my yoga wisdom of the day–listen to those voices in your head–and if they aren't being nice to you, turn them off–quiet the violence of the negative self-talk. And say nice things to yourself.
I'm on a second consecutive round of Whole30 with the Swim Bike Food group- and things are going amazing.  Whole foods, hard workouts, and a ridiculously busy life are making me quite happy these days.  I am down 14 pounds, though that isn't the most important thing…it's sure nice.
6)  Coach Stuff:  Coach T-Bone and PTS Sports Coaching are coming up with some pretty exciting new things for my Army. Stay tuned.
I am attending the USAT Triathlon Level One Coaching clinic next week—-so I'll join PTS as a official coach after I am finished with all the requirements. So what does that mean?  Oh, you know—that I will be soooo legit.  (And clearly, too legit to quit. Duh.)
Have a fabulous weekend, friends! Stay warm.
SBM Reminders
LAST DAY TO ORDER your Swim Bike Mom Tri and Cycling gear is February 14th!

Wednesday, January 15th is the first stop on the Swim Bike Mom Race Tour – in New Orleans. Please join us for dinner and drinks at Crescent City Brewhouse.  RSVP here.   

Registration for February's Swim Bike Food group is open now.

Tell yourself that you are awesome. 🙂  Due today!