I've been kinda quiet for the last week, because I am in a rut. 
And when I am in a rut, I feel that I don't have anything useful to blog about.  Do I have funny things to blog about?  But of course! (Like stealing my five year old son's Make-a-Smore kit and using it to make my very own one-serving Smore. And eating it. And pretending like I didn't know what happened to it. Okay, maybe that's just bad parenting. Moving on…) 
When I don't have anything useful to say, I tend to retreat into my Gloomy Cave. When I started blogging in 2010, I wrote down everything–good and bad.  And I do post honestly here and now, but sometimes I guess that I am lying by…omission. By not blogging anything, I may not be telling the truth.  
I feel like I have too many of you guys "counting on me" now, and I am scared that if you know I am stealing my kid's smores and wandering to the kitchen in search of beer… you will gasp, call me a fraud and abandon your "fearless leader."
[Me. I'm the fearless leader. In case you were wondering. Ah-hem.]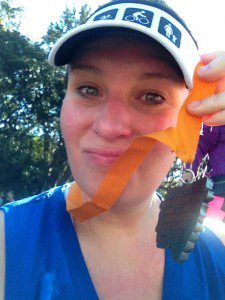 Things that are good: 
1) I have a family who loves me (most of the time);
2) I have a job that pays me; and
3) I have all the things I "need."
Things that are bad:
1) My eating habits;
2) My triathlon training; and
3) My emotional state.
Oy vey to the bad. 
So in dissecting my gloominess, here's what is fact:
The "big" things are in tact….family, work, shelter. 
The "little" things are all out of whack. But the "little" things are, in my mind, also very big things.  My training? HUGE to me. My emotional state? Well, that's important to keep in check.  And finally, we all know how my fat rolls and eating impacts everything. Everything.
But alas, another lesson in perspective. 
I posted this post about my great results on the new eating plan… and that was ONE week ago. ONE WEEK!  That's all. I've had ONE BAD WEEK (which included a half marathon, for Pete's sake. How BAD is that?) 
But I've also been very sick. Probably the sickest I've been in eight years. So I've missed out on my training, which makes for a cranky mama.
I have lots of SBM friends who are counting on me to spout out words of encouragement about making it happen and just moving forward and Don't Pants Your Poop… but really, I'm just ME… just ole Swim Bike Mom, who is in a rut.  I hate to admit it, especially now that I'm coaching a handful of great beginner and intermediate athletes–I want them to believe in themselves AS MUCH as I believe in them. And then I post something like this… they will probably want a refund and to get a new coach. "My coach is crazy." (Which reminds me, I still have TWO more slots for athletes. Not that you want a crazy coach or anything… but…)
Sigh.
Anyway, I guess I'm needing some help from you guys.  To snap me out of it.  To tell me, "Get your SBM Butt Pudding moving again and stop complaining." I know this in my head, but someone needs to snap me out of it. [But be kind, for I am very close to calling Pizza Hut.]
After today, wearing an entire outfit of grey clothes, having a bad week and spending a ridiculous amount of time moping, I'm trying to pull myself out of it. SO.  Tomorrow, I declare the bad week shenanigans to be over. Tomorrow is a new day. Full of sunshine and balanced, metabolically efficient meals. Back to the comfort of my green smoothies, and my workouts.
 Yes. That's it.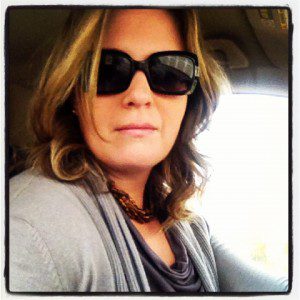 Amen.
=======================================
The Paperback book.
ONLY ONE MORE WEEK TO PRE-ORDER.
Pre-order in the SBM Store .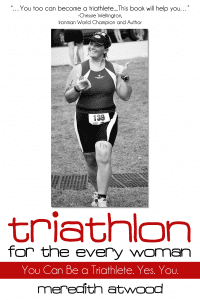 Also available, the nutritional interventions:
Three Week Metabolic Boost and the Nine Week BURN Plans
(regular, Gluten-Free or Vegetarian).