This post is a jointly sponsored post by SBM and On For Life.
If you're tired of hearing about my butt pudding, I'm sorry. But eventually, my hope is that there will be none of the pudding to discuss.  [And there will be no pudding on my butt from these Halloween "brain" cupcakes… I sent every last one of them to school with the kiddos!]
I have completed my 21 days on the Optimal Nutrition for Life Three Week Metabolic Boost  (well, because 21 days is…you got it…three weeks).
I'm down almost 12 pounds! Wahoo!!
Official start: 214.8
Today's weight: 203.1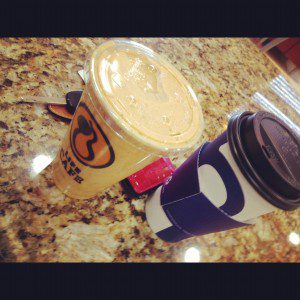 Not too shabby. Especially considering that I didn't follow the plan as completely as I hoped I would. I can only imagine what progress I would have made if I had not fallen off for a few days… regardless. 12 pounds less butt pudding. Yes. I will take it.
Actually, the last time that I weighed 203 pounds… was 2009. I reached 199 pounds right before my 30th birthday because "I'll be damned if I start my thirties weighing 200 pounds." (Well, the next day after a righteous food and drink binge that was my party, I was back up to 203, and I haven't seen "one-derland" since.)
Even before my first half Ironman, 70.3 Miami, I didn't quite make it below the big TWO… I ended up stalling at 206 pounds, and racing my first half Iron as a Clydesdale (only I am a woman. And there was no Clyde class anyway. Ah-hem. In case you were wondering, 206 pounds is apparently too much for either man OR woman to race half Iron. But I still did it. So there. And then I raced Augusta even heavier… what in the world…).
Okay. I digress.  My point is that I am down 12 pounds, and I feel great. And for those of you who are new to me, and my weight struggles… don't start preaching… I "know" it's not about the scale…
So before you waste your breath… the real "why" of why I am doing this can be found here.
After three weeks, what has the plan done for me?
1)  I am at my lightest tri-ing weight yet. Wahoo! (And the speed/stamina increase in my run? Hello!)
2) I am making better nutritional choices.  Even when I fall off plan now, I just stray… I don't leave and end up in a beach in Mexico.
3) I feel better. Allergies, puffiness, mental alertness and overall mood is great. I know it's from the lack of toxins and junk.
4) I have kicked the Diet Coke habit (for good!)…unless Yoda and Iron Diva's bad influence comes back to bite me on anothre 70 mile bike ride. 🙂
5) Accountability.  Doing this with over 300 people (who have already gotten on board) is amazing!! I think twice about what I put in my mouth.
So today, I start Phase II. 
This is the part that Ilana calls… The Metabolic BURN. Yay, so I like anything that says burn.  Burn that butt pudding!  Wahoo! Ilana just released Phase II for all plans (regular, GF, and veg) today.
The Metabolic BURN Plan(s) have NINE more weeks of meal plans (daily menus, one for each day, six mini-meals), with tons of tips and recipes.
The Three Week Boost (Phase I) is still available for $12. Gluten Free and Vegetarian versions too ($15).
The *NEW* Phase II – Metabolic Burn is now available for only $19, in Gluten Free and Vegetarian for $23. 
Go here: www.SBMStore.Wazala.com  (you may need to scroll right to see the vegetarian versions).
Also, don't forget that Ilana and I have setup Facebook Page set up too for those of us who are on plan. Link here: www.facebook.com/metabolicboostandburn  or search "Metabolic Boost and Burn" on Facebook.  It's really growing and you can see some of the successes from your friends (if you don't trust me…)
Me before plan:
Me last week: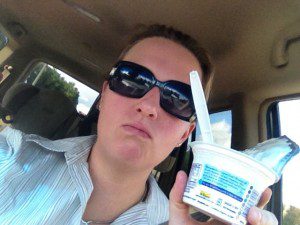 And Me Today:
[Oh, that is just Me… the triathlon and nutrition ninja.  Wha-pow! Scared ya, didn't I?  Just wait until I start posting picture of my abs. Okay… so I'm about 50 pounds away from that… but whatever…]
I feel great. This is a great plan. It works. That's all.
Keep on moving, ya'll.  Let's DO this.