Of all of my years, you have been my favorite.
You have also been the most difficult. Interesting how that works out. Dear sweet 2011, you were full of victories and heartbreak, but most of all you filled my heart with joy, a sense of immense gratitude and reflection.
2011, you will always be the year that Coach Monster took residence in my psyche with a shiny training program- my first official dabble into triathlon culture. The year the Expert and I celebrated ten years of wedded blisters, er… bliss, I mean,bliss.
You, 2011, are the year that I burned a ridiculous number of bridges… so the flames could light my way to a better future.
You will always remain the year of my proudest athletic accomplishment to date: my first half-Ironman.
I love you, 2011. But I am bidding you adieu.
Love, Me
What's in store for January 2012? As I mentioned before, I'm not making resolutions… just setting some goals.
My Goals for 2012:
1) Quit caffeine. Not give Starbucks another cent of my money.
2) Forgive myself.
Forgive others.
3) Pay cash for everything.
5) Make time with my family more quality time.
6) Make peace with my war on food. Take control. And if I do, then I will simply p
ut on a pair of size 8 jeans. (Has never happened in my life). The goal is not to put on the jeans. The goal is to gain control. The jeans will be a snappy by-product.
7) Finish 2 half-Irons (New Orleans and Augusta).
8) Run the Rock 'n' Roll Savannah Marathon. The entire thing.
9) Have a consistent attitude of gratitude.
10) Meet and speak to my Ironwoman.
11) Volunteer for Ironman Florida 2012… then register for Ironman Florida
for 2013… and really mean it, believe it, and set out to achieve it.
The Expert's Goals for 2012:
(Yes, these are sanctioned goals by him – he's sitting here!)
1) Quit booze and coffee.
4) Find a new house and buy it. For ten dollars.
5) Get the kids out of diapers. Forever.
6) Have the kids run their first race.
7) Read 12 books. Real books, without pictures.
8) Be a better friend, son, grandson. (I tried to coax out "husband." He didn't budge. Tee hee.)
9) Do something really scary.
10) And do it better than anyone else.


(I like this picture of the dude. He's handsome,
and it looks like a tree is growing out of his head.)


I tried to tell the Expert that his #9 and #10 should be combined into one, because they are one thing… he said, "They are my goals, leave them be." He's right. I'll add this one to mine: 11) Mind my own damn business.


And carry this sign wherever I go.
I wish you all a wonderful New Year! The Expert and I are ringing this year in with hot tea and television. Yes, it's true. Lame-o. And wonderful. First time in fourteen years that I will remember the ball dropping. Yes, the ball. Singular.
What are you going to do in 2012? Shout it out loud!!!!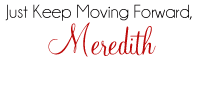 __________________________________________
Come play with us!
Swim Bike Mom on Facebook, Twitter, and Daily Mile