Sponsored post in all or in part by Sponsors.
All opinions are my own. FTC and Privacy Policy here.
How is 2018 around the corner? What the heck?  The good (and bad) news is: it's shopping time!
To help you out, we put together a special Swim Bike Mom Holiday Gift Guide with gift ideas and hundreds of dollars in savings for YOU and the swimmer, cyclist and runner in your life.
Happy deals and shopping! Let's get started!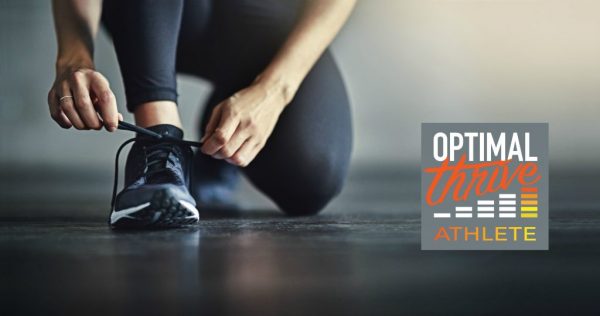 ---
Cycleops
Save 10% off and a FREE trainer giveaway
We heart Cycleops–the best indoor trainer products in the world, hands down. They are giving readers 10% off their Fluid Indoor Trainer and Mag Indoor Trainer with code ClassicHoliday-2017.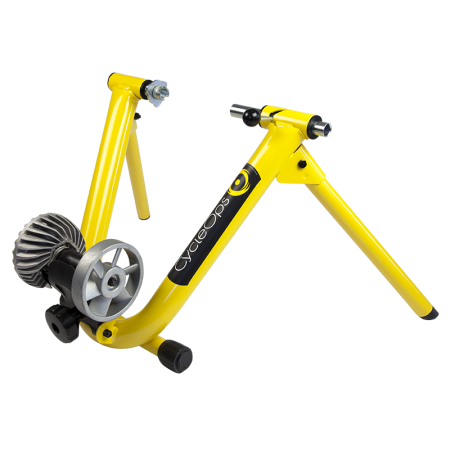 In addition… Cycleops is giving away a trainer!
Wahoo! Click HERE for the giveaway!

---
Rudy Project
Up to 40% off 
Rudy Project is a partner with Swim Bike Mom and the Tri Club since 2017, bringing us amazing helmets, sunglasses, and more–especially great deals.
These are the new Sintryx .    (All together now, Ooooh, ahhhhh.)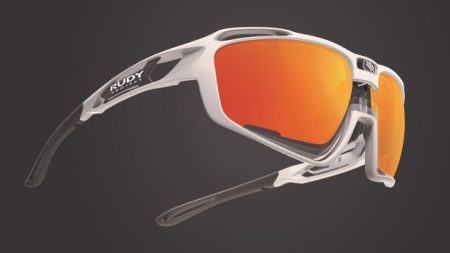 Shaped by speed and dynamically designed, the brand new Sintryx blends style with performance.
Featuring the new quick change lens system,  the full-coverage frame offers high-wrap protection and a wide field of vision. A single push on the spring-loaded central logo releases the lower half of the frame, allowing the  lenses to be removed without putting stress or pressure on the lenses or frames.  Sporting fully integrated ventilation thanks to the Power Flow System (TM) and adaptive tips for helmet compatibility, the Sintryx also introduces the Ergonose XI – a nosepiece specially molded and coinjected with two polymers for sweat-proof grip and comfort. The Sintryx is fully Rxable, and available in multiple lens configurations including ImpactX-2, the world's most advanced photochromic lens technology, engineered to ensure unbeatable eye protection.
Use code "ba-swimbikemom" here for 40% off  at Rudy until December 24th, 2017.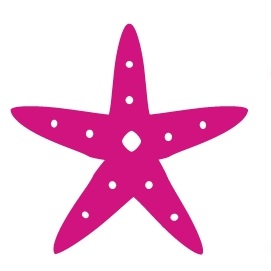 ---
Athlete Inspired
15% off now 
Save 15% at Athlete Inspired and FREE shipping with code SBMholiday (good through December 16th).
Check out the new TRI INSPIRED Pink Silk Wrap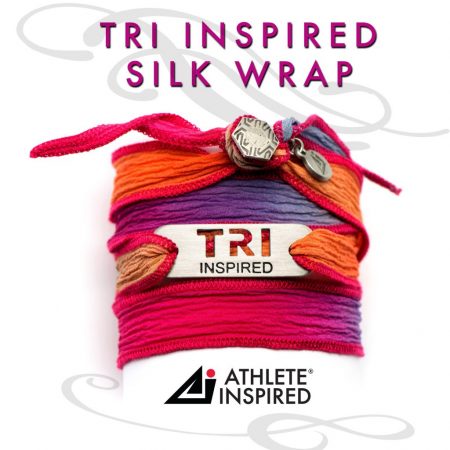 ---
ORR Carbon Wheels
Save $200 off wheels through the end of the year!
ORR Carbon Wheel Systems – Gen3 BLACK LABEL SERIES, superior aerodynamics in crosswinds with our U-track Technology, the best carbon fiber in the world (Toray Carbon), the top rated spokes in the industry (Sapim CX-Ray) and our upgraded hubs designed and manufactured by White Industries in California USA!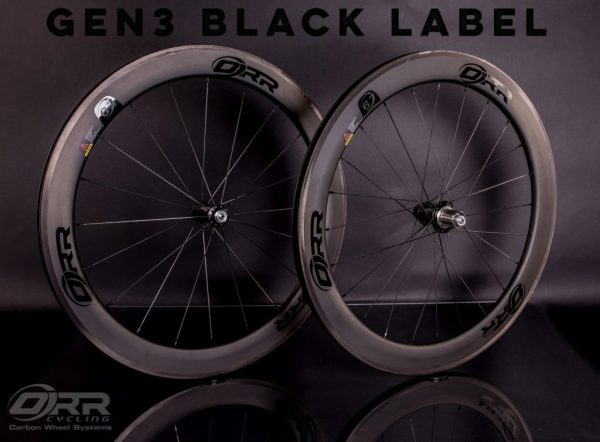 Use Code: SBMGIFTGUIDE to receive $200 OFF all wheels at ORRCYCLING.COM today through December 31st. 
---
Quintana Roo Tri 
Black Friday Deals & More Coming
We are excited for our partnership with Quintana Roo Tri for 2018 with Swim Bike Mom and the Best Tri Club Ever.
[If you join the Tri Club did you know you will get 20% off Quintana Roo bikes all year long?]
Pssssst….. how amazing is the PRfive?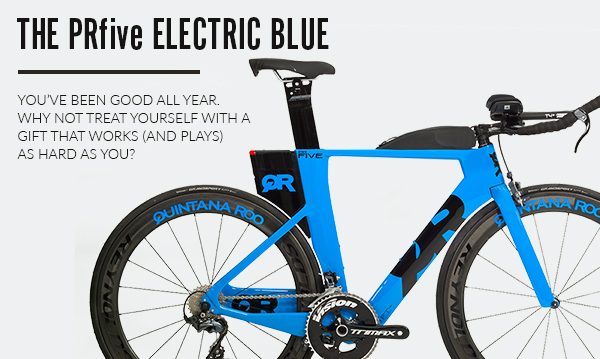 Black Friday deals are here.
---
Rev 3
10% off race entry
2018 will be a great summer of racing and we would love to see you at a Revolution 3 Triathlon!
From Kids Splash & Dash to Sprints to 70.3 we have a distance for everyone!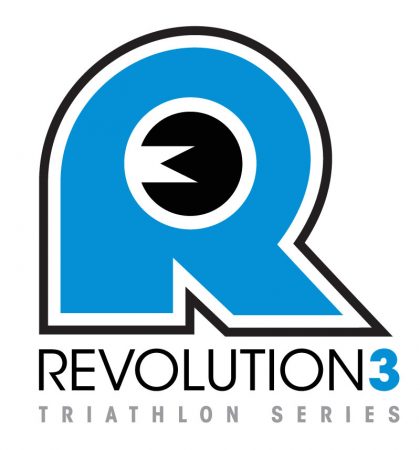 Check out our full 2018 schedule here and use the code SWIMBIKEMOM for 10% discount.
Happy Holidays— we hope to see you this summer!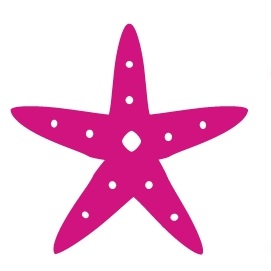 ---
Klean Athlete
Save 20% now!
Introducing NEW Klean Hydration™ and 20% off all Klean Athlete® products for the Swim Bike Mom community!  (Use this link to save 20% in your cart).
An athlete's most important asset on game day, during training, or out on the race course is his or her engine.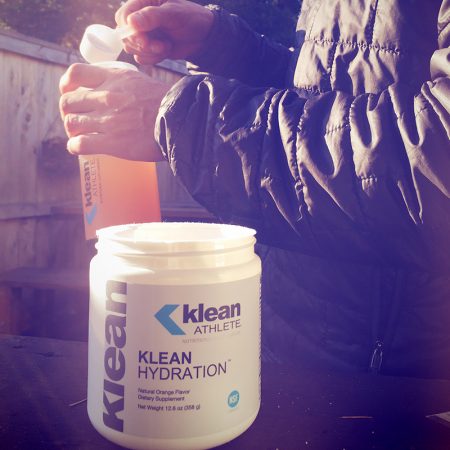 To perform at its best, the body requires adequate fluid and electrolyte intake before, during and after exercise. Klean Hydration™ is a NSF Certified for Sport® supplement that consists of 6% carbohydrates with additional minerals for the replacement of fluid and electrolytes during physical activity.†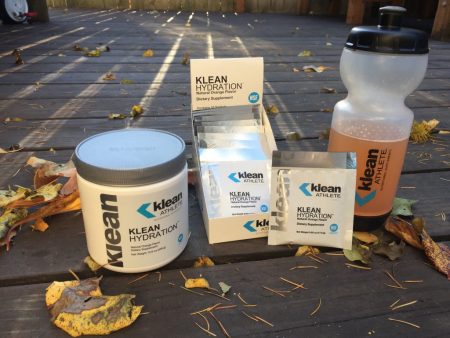 ---
The Original Worm
Relief from knots.
This season's go-to stocking stuffer, The Original Worm is perfect for everyone on your list.   For under $35 you can give the gift of relief and relaxation with this portable, versatile tool. The Original Worm combines the benefits of therapy balls with a foam roller to provide neck to foot relief (and pretty much everything in between).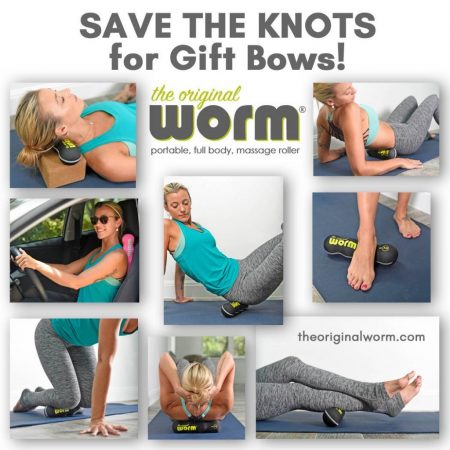 Perfect for holiday travel and keeping your body in tip top shape throughout the season.  Available in 2 sizes, both in pink or black.
Available on website, Amazon or at retailers nationwide.
---
Best Tri Club Ever
Save $10 now!  
The Best Tri Club Ever is virtual tri club full of amazing people from around the world who love to tri and love to be a part of a community. We do not replace your local tri club, but we can be your home club if you do not have one.

With the way of the internet, virtual everything and friends who we have across the globe–who we have never met–we have a tri club that can meet these demands.
Buy your friends and family a GIFT MEMBERSHIP here.
It's the place where you may be new to the sport and just want to do your workouts (alone), but also desperately need a support network–that maybe can't be or won't be local. Maybe you live in the middle of nowhere, work the night-shift, have young kids, and more. Maybe life is just too busyto commit to the local groups.  All of these lifestyles are all really tough to schedule with a local tri club. (And how can you get to know people when you can never be there?)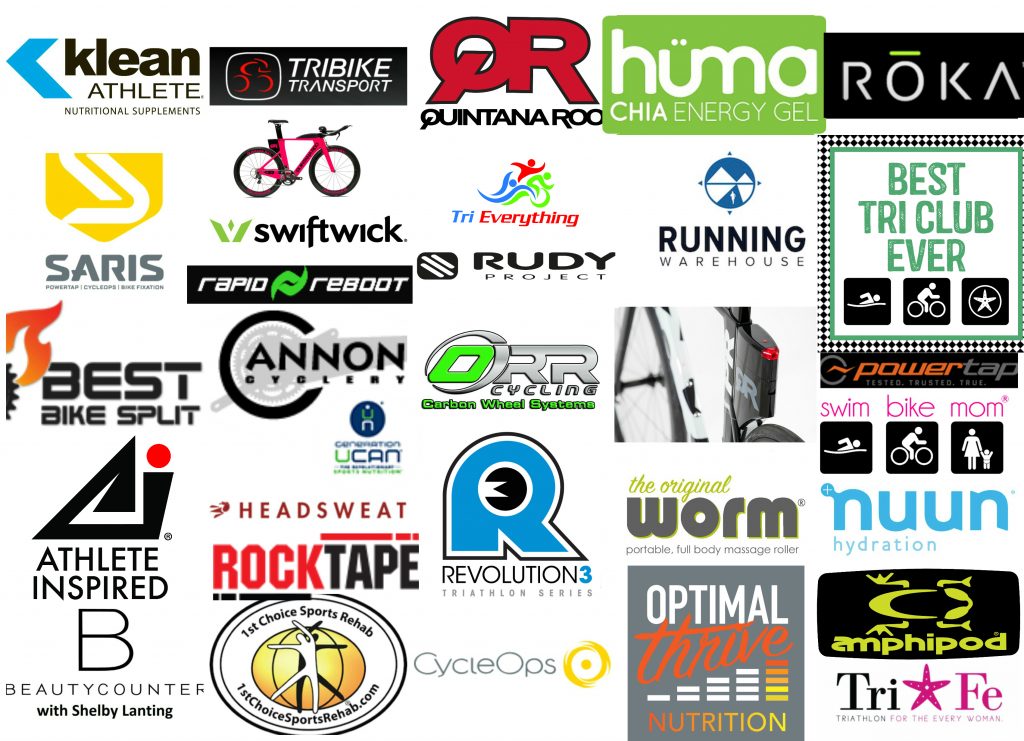 In our second year, the Tri Club is continuing to think outside of the box with the ideas, the inspiration and the discounts. We are available all the time. For virtual trainer rides. For connection. For advice. For laughter. For tears. For a sense of community that isn't filled with any sort of elitism, specific speed requirements, or anything other than L-O-V-E and T-R-I.
Use code "BlackFriday" for $10 off registration through the end of the month.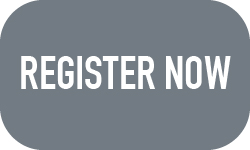 Or, give a gift membership here.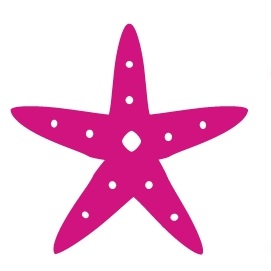 ---
Generation UCAN
25% off starting 11/27
UCAN is hosting its Cyber Week Sale starting  Monday, 11/27 through Sunday, 12/3.
We are offering 25% off + free shipping on our entire product line – the only time we do this all year!
Use code SWIMBIKEMOM to save starting Monday.
---
Headsweats
Save 20-75% off now
Check out the amazing headwear at Headsweats.

Headsweats is a long-time friend of SBM, Tri*Fe Tri, and the Best Tri Club Ever.
Save 25% with code SWIMBIKEMOM17  for your holiday shopping AND year round.
Also, save 30-75% off during Black Friday weekend on site with code Thanks30.  
---
Huma Gel
Save 25% off now
My favorite gels for training and racing, Huma Gel has been a support of SBM since early 2013…  when they did a run of gels with Swim Bike Mom plastered proudly on the bottom.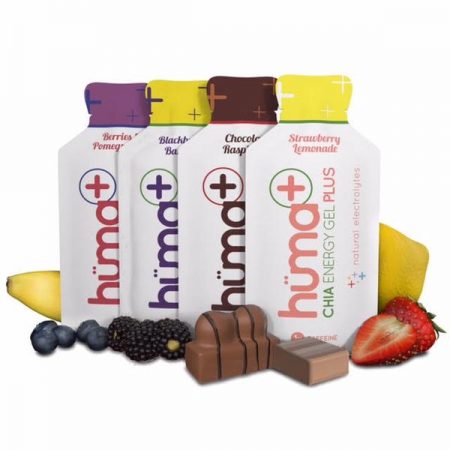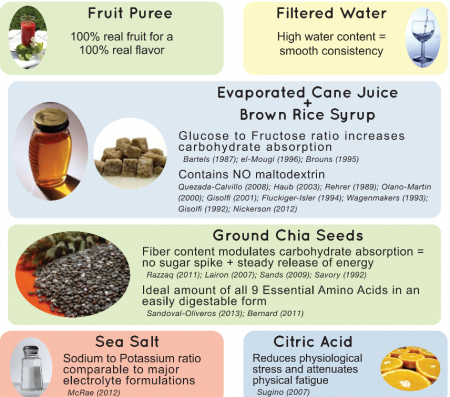 Use code "Atwood25" to save 25% off now.  
Nutrition info here.
---
Takeya Water Bottle
Sales going on right now.
My new FAVORITE bottle.  Put in ice, 12 hours later, water is still cold.  These bottles are GREAT for kids at school, as well, with the small opening and easy-close.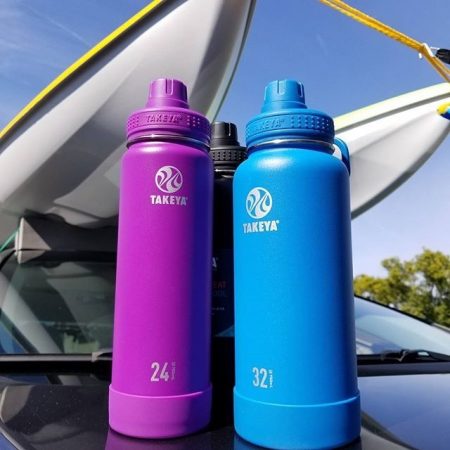 The
Takeya
difference is rooted in a leak-proof, sweat-proof and insulated lid, which has been coined by the brand as the "Best Lid Ever." Designed for athletes, weekend warriors and overall active individuals, the lid features a unique spout design that combines the convenience of a wide mouth bottle with a smaller opening for ideal beverage flow— perfect for sipping, chugging or pouring out beverages without having to remove the entire lid. The innovative Hinge-Lock allows the cap to lock back when opened so users can easily guzzle on the go. The lid is topped off with an easy-carry loop handle for all-day carrying comfort.
Beyond The Insulated Spout Lid™,
the brand has added other benefits intended for active use, including a vacuum-insulated design that keeps drinks ice cold for up to 24 hours, a double-wall to prevent condensation, and a double powder coating and silicone bumper for added durability.
---
Optimal Thrive Nutrition
Two new programs are starting January 1 to kick-start your life, health and nutrition for 2018.  Take charge of your whole health and become a master of your sports and training nutrition with Optimal Thrive with Dina Griffin, RD.
2018 starts with program for the "every day" person and a program for the Athlete.
Save $10 on your single registration through the end of the month with code: ThriveYourWay.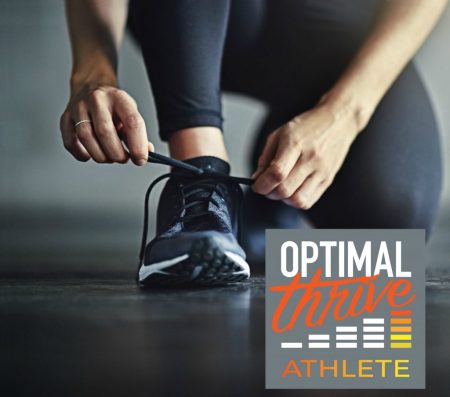 Go here to learn more about Optimal Thrive
---
Nuun Hydration
New flavors in hydration
Nuun Performance has two new flavors:  Orange Mango and Blueberry Strawberry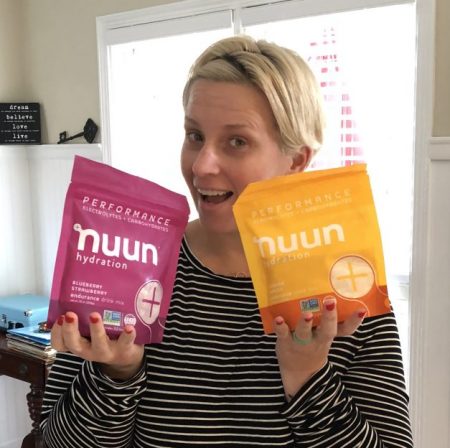 hydrationmonday for 25% off plus free shipping at nuunlife.com/shop and nuuncanada.com/shop.
Active dates: 11/24 to 11/28
Customers must create account to apply code and must order tubes in multiples of four
---
Tri*Fe Tri
Free shipping on gear that fits YOU.
Save shipping and get your stocking all stuffed with the hottest tri gear that fits you.  
Use code BlackFriday33  at www.TriFeTri.com to save on standard U.S. shipping through Cyber Monday.  (Discount does not apply retroactively).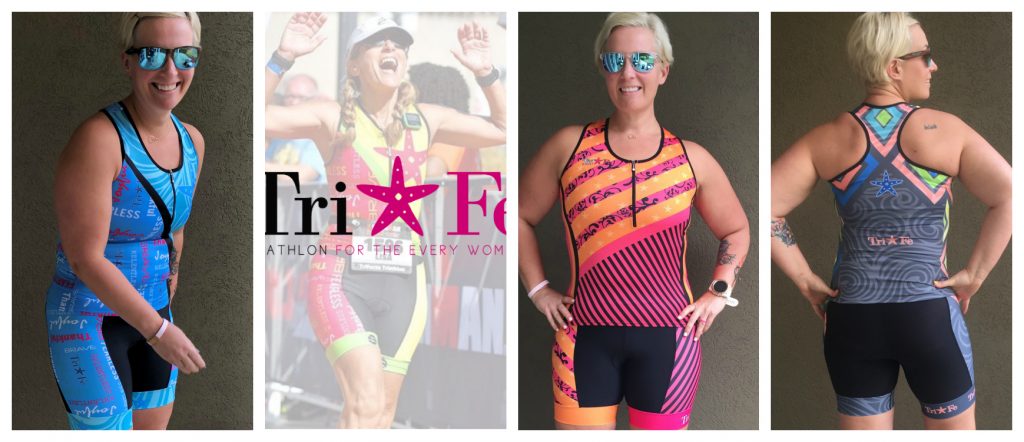 Gift cards are available here.
Check out what's NEW and on clearance.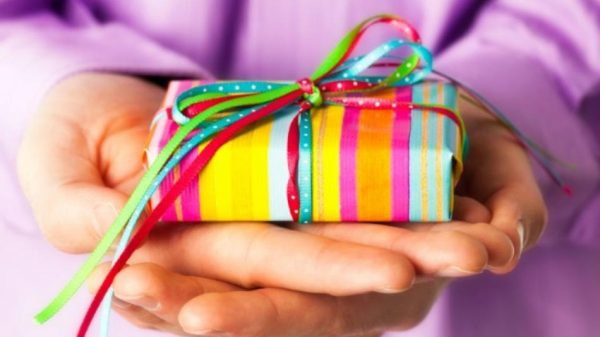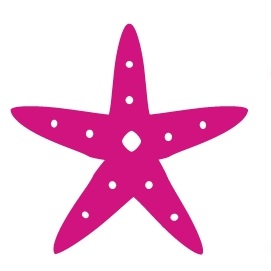 ---
Skirt Sports
Comfy and cute. 
The amazing Nicole DeBoom founded Skirt Sports, and we heart her gear and her message (#RealWomenMove).
She also partners with the Tri Club for 2018.
---
Tailwind Endurance Fuel
Tailwind Endurance Fuel, is designed to be simple and complete, easy on the stomach, and tasty all day. It contains all the calories and electrolytes a triathlete needs while exercising and has a clean, light flavor that tastes even better the longer you go. Hydration pack friendly and available in seven flavors, Tailwind Endurance Fuel is vegan, all natural, and dairy, soy and gluten-free. All you need, all day. Really.
For more information visit www.tailwindnutrition.com
---
Swiftwick Socks
The life and fee saving amazing socks of Swiftwick!
Check out the VISION™ American Spirit.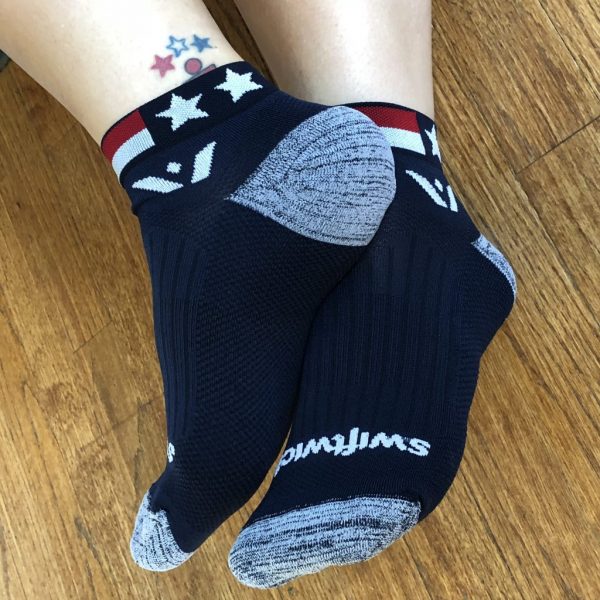 The patriotic designs of VISION Spirit offer the performance you demand and a platform for change. The ONE ankle sock combines love of country with love for community by giving a percentage of VISION™ sales to charitable initiatives.
---
Tri Everything
15% off year round with the Tri Club Membership
Shopping for triathlon all in one place?  Yes, please!  Check out Tri Everything for your triathlon needs.  Membership with the Best Tri Club ever gets you 15% off year round at Tri Everything!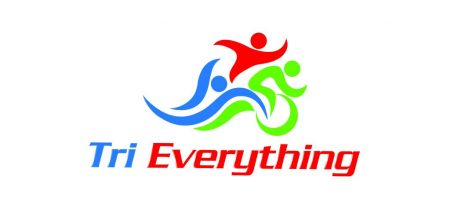 Check out some of these great holiday buys!
XLAB STARTER KIT
https://trieverythingstore.com/collections/hydration-systems/products/xlab-starter-kit
XLAB TORPEDO VERSA 200 – ALLOY
https://trieverythingstore.com/collections/hydration-systems/products/xlab-torpedo-versa-200-alloy
SBR TRI SWIM SAMPLER
https://trieverythingstore.com/collections/skin-care-lubricants/products/sbr-tri-swim
SBR TRI SLIDE
https://trieverythingstore.com/collections/skin-care-lubricants/products/sbr-tri-slide
TYR ALLIANCE 45L BACKPACK- USA
https://trieverythingstore.com/collections/tyr/products/tyr-alliance-45l-backpack-usa
XRCEL SAMPLE PACK
https://trieverythingstore.com/collections/liquid-nutrition/products/xrcel-sample-pack
---
Beauty Counter
Free Gift with Purchase
Enjoy the gift of safety and performance with these luxury BeautyCounter products! Free gift with every purchase.
Click on any picture and shop via those links for your Free Gifts – any purchase via these links will get a FREE GIFT (sent to you separately from BeautyCounter by Shelby Lanting).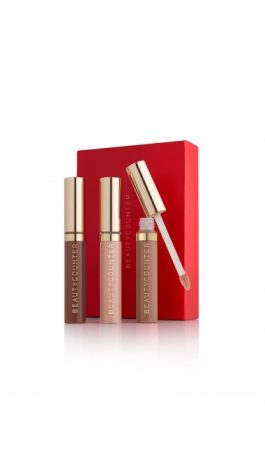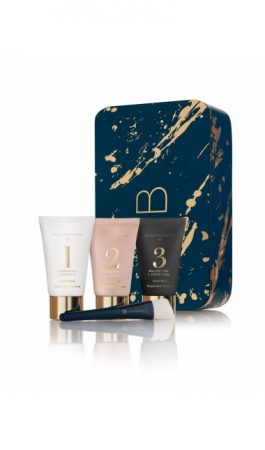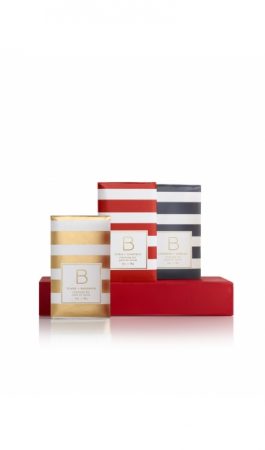 ---
Cannon Cyclery, Atlanta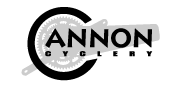 Cannon Cyclery is our club bike shop sponsor and your one stop shop for all service/maintenance (for local members) needs, as well as new bike purchases (Quintana Roo, of course!), bike fitting, accessories and more!
Best Tri Club Ever members receive a 10% discount on all products and services as well as incredible club pricing on new bike purchases. We also offer gift cards which make a great holiday gift for that rider in your life!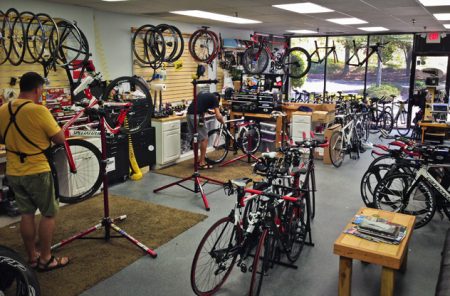 Members outside Atlanta/Georgia can purchase a new bike, receive a virtual bike fit and have the bike built and shipped to your door or local bike shop. Check out www.cannoncyclery.bike for more info.
---
Swim Bike Mom Freebie
Don't forget your FREE full-length copy of Triathlon for the Every Woman for your favorite e-reader.
---
Okay, so maybe there was only nice on this list.
But that's they way we like it around here.  🙂
Happy Holidays, everyone.
Love to you all,
Meredith
---