With 39 days left to my next 140.6, I decided it was time to roll some nuts.
What??!
Well, with most of my training buddies just days away from Ironman Chattanooga, I didn't really have anyone who wanted to go ride 100 miles with me on a Saturday.  So I decided to drive four hours and go roll nuts.
Huh!?!?!
Oh! The Albany, Georgia Nut Roll Century, that's what!
100 miles of heat, humidity and nuts.
(Although ….where WERE the nuts?!  Oh that's right, the nuts were the people on bikes.)
| | |
| --- | --- |
| Distance: | 105.06 mi |
| Time: | 6:07:28 |
| Avg Speed: | 17.2 mph |
| Elevation Gain: | 2,190 ft |
Fueled well on the ride.  Tailwind, Huma Gels and water.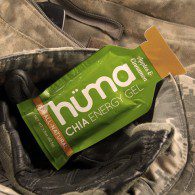 Powered well.
Powa!
| | |
| --- | --- |
| Avg Power: | 134 W |
| Max Power: | 583 W |
| Max Avg Power (20 min): | 162 W |
As I passed by the first rest stop, I heard what I thought was,
"There goes Swim Bike Mom!" but I wasn't sure.
At rest stop #2, I was sure that I had heard that.  SBM Army member, Jamie, found me and along with a few others, we grabbed a quick series of shots. But not before I dropped my bike on Michelle's leg. Sorrrrrry!
Got to see Plains, Georgia and be a little political.  Which anyone who knows me, knows I am not.  But I did go to law school with Jason Carter, Jimmy Carter's grandson, who is running for GA Governor… so I had to stop and get this shot with Andie the Bike.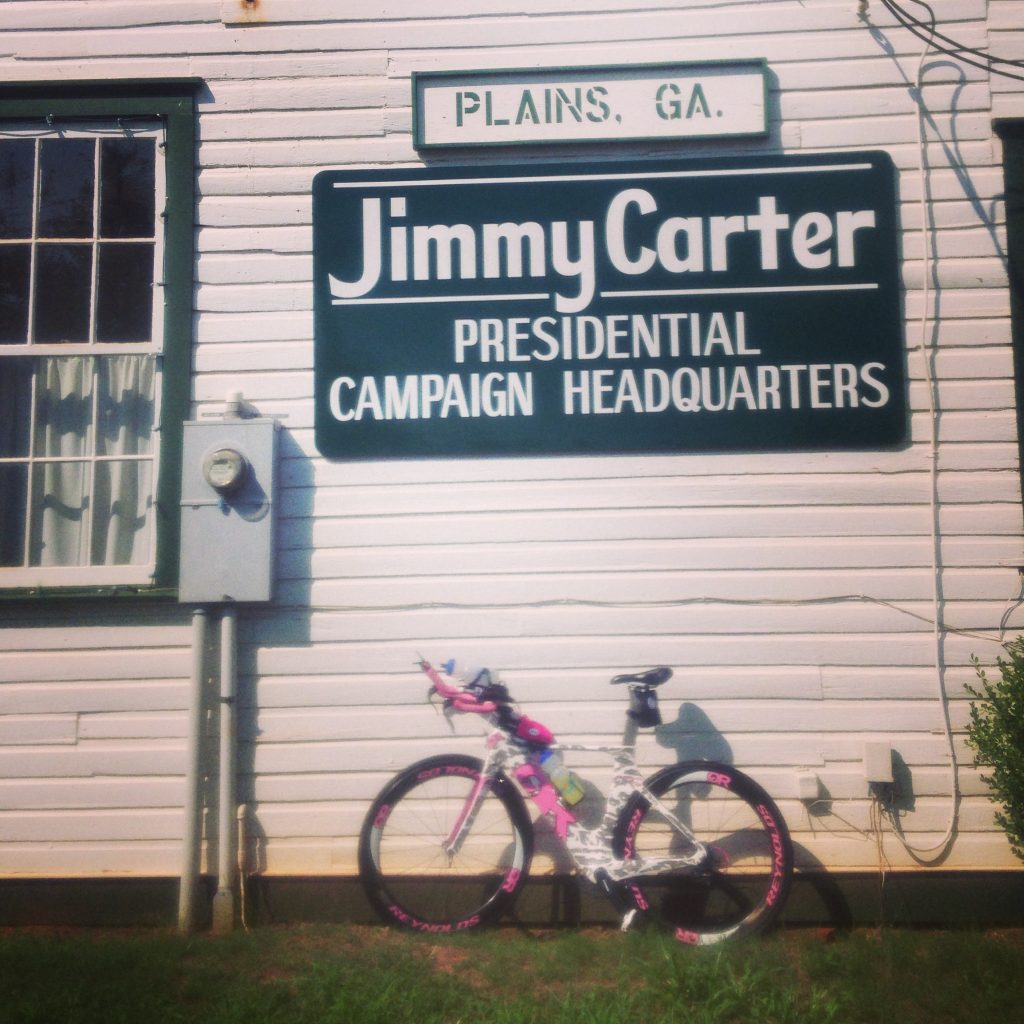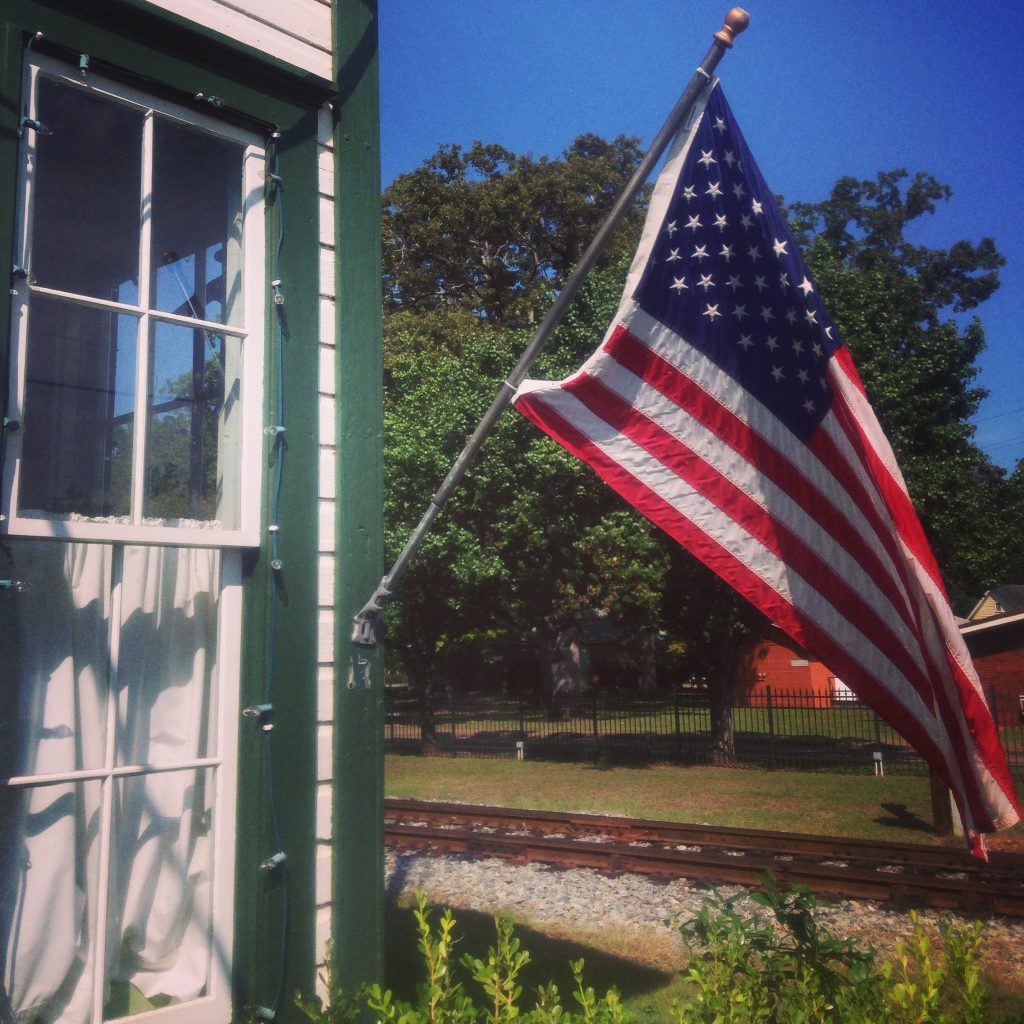 But at Mile 86…
Rest Stop #4 for me, I was feeling a little hot. And not in a good way.
And covered in gnats, for the love.
I really enjoyed this ride, says No One Ever on Mile 85 of a Century.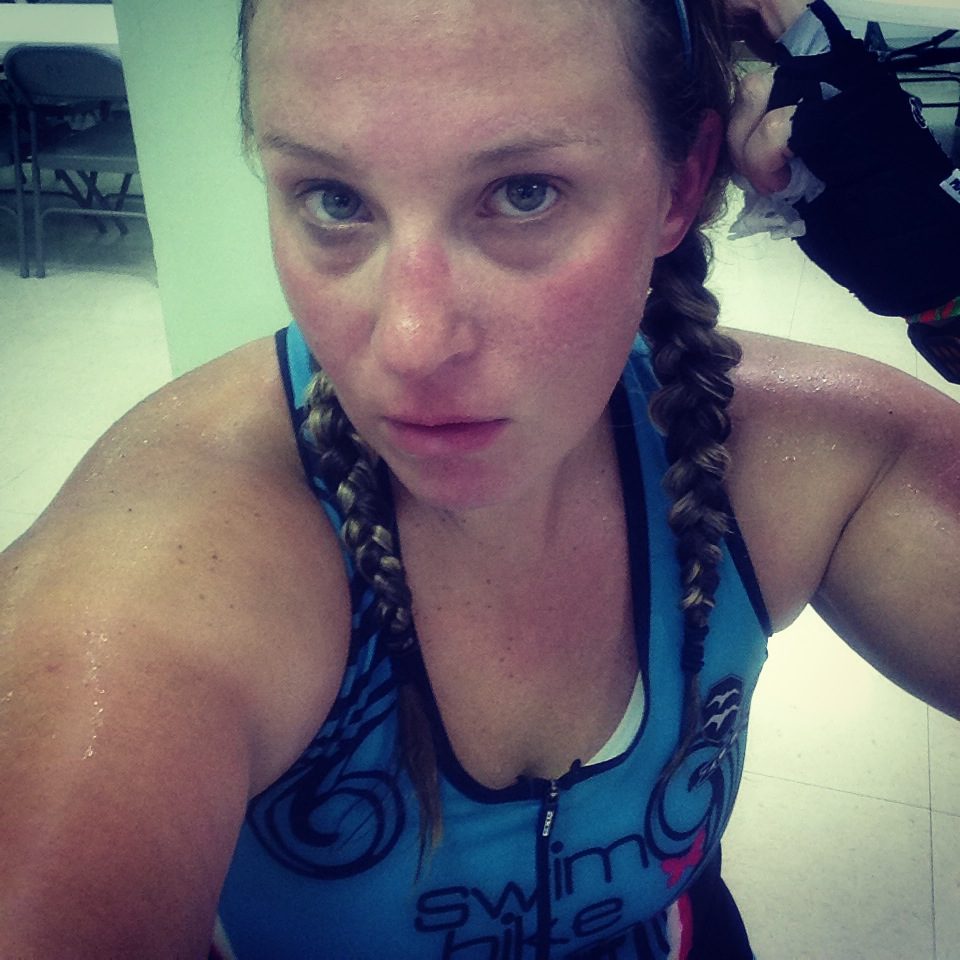 Oh, and this century ended up being 105 miles. Boom!
Just a few miles short of 112.
But a few PB&Js, pickles and cups of water at Mile 85, and I was good to go the last 20 miles.
And while I know I won't have the chance on race day, I did get to ride in a real pace line for about 8-10 miles.  So that shaved some time and taught me some cycling ettiquette. Even though I was there on my tri bike, the cyclists let me play along.
It was a great day.
And after a hamburger and a rain shower, I was even better.  I bought a $2 towel at Dollar General, stood in the rain shower, dried off and then changed clothes in the car. Ate a burger at the gas station Denny's and #yep.
The drive home was long and hard, but it's all good.  That's what she said.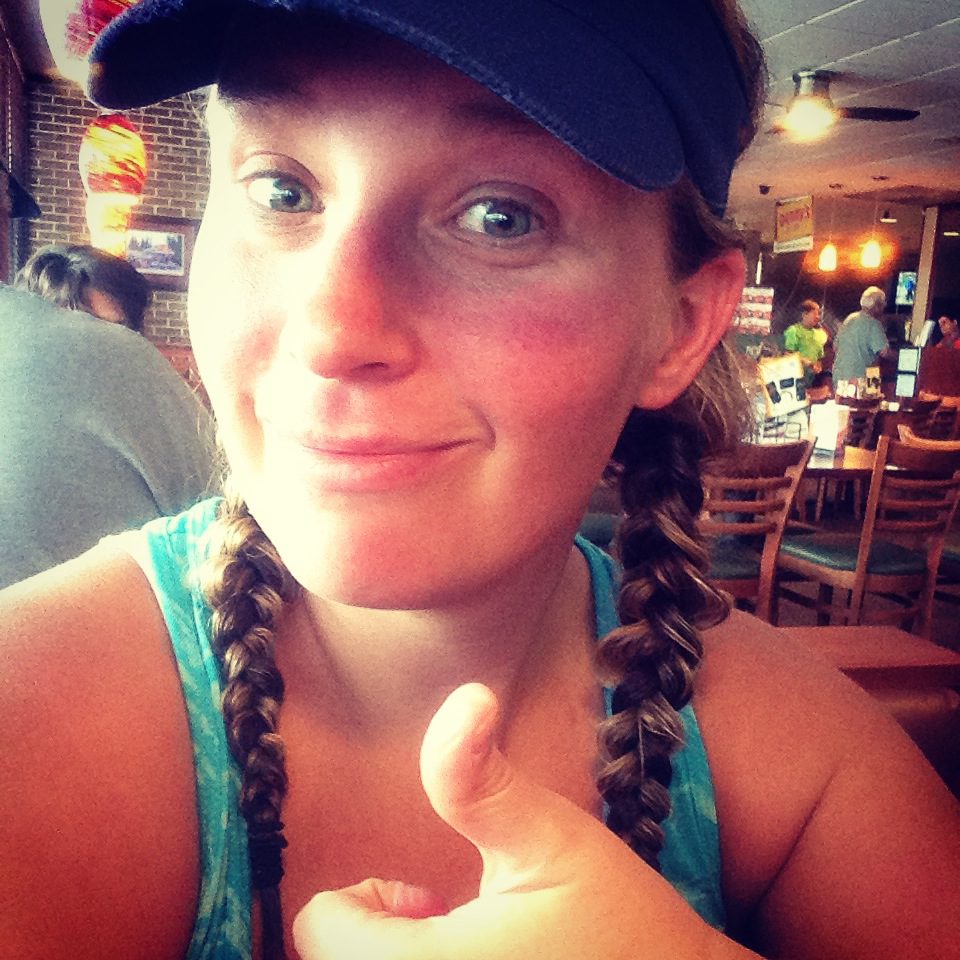 The Queen was dead, for sure.
On Sunday, the Swim Bike Kids and I did another day at the kiddo race – Iron Kids in Alpharetta, GA.
Awesome event! Stella girl (in her All3Sports top!)  is all about the race for her race plan for next year.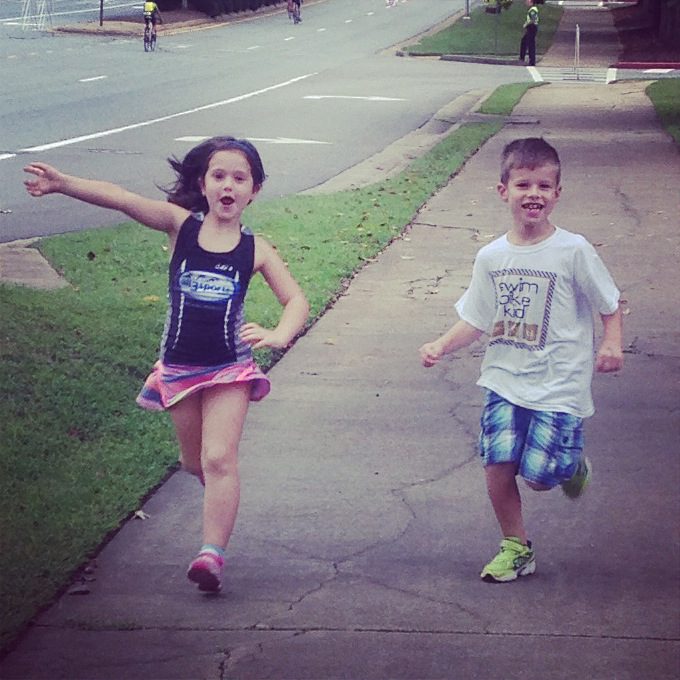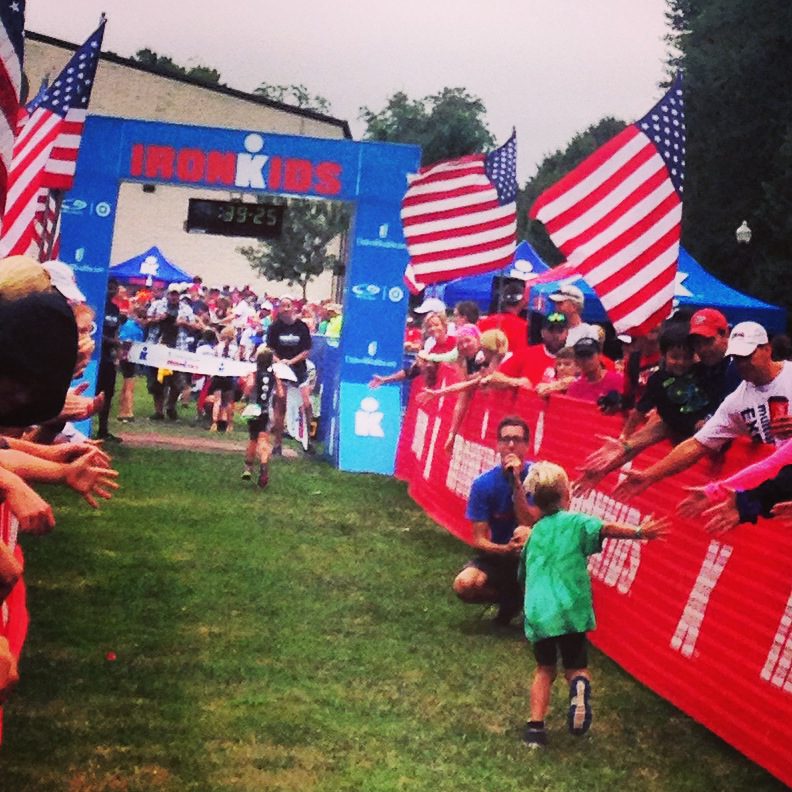 The boy child is still on the fence about triathlon.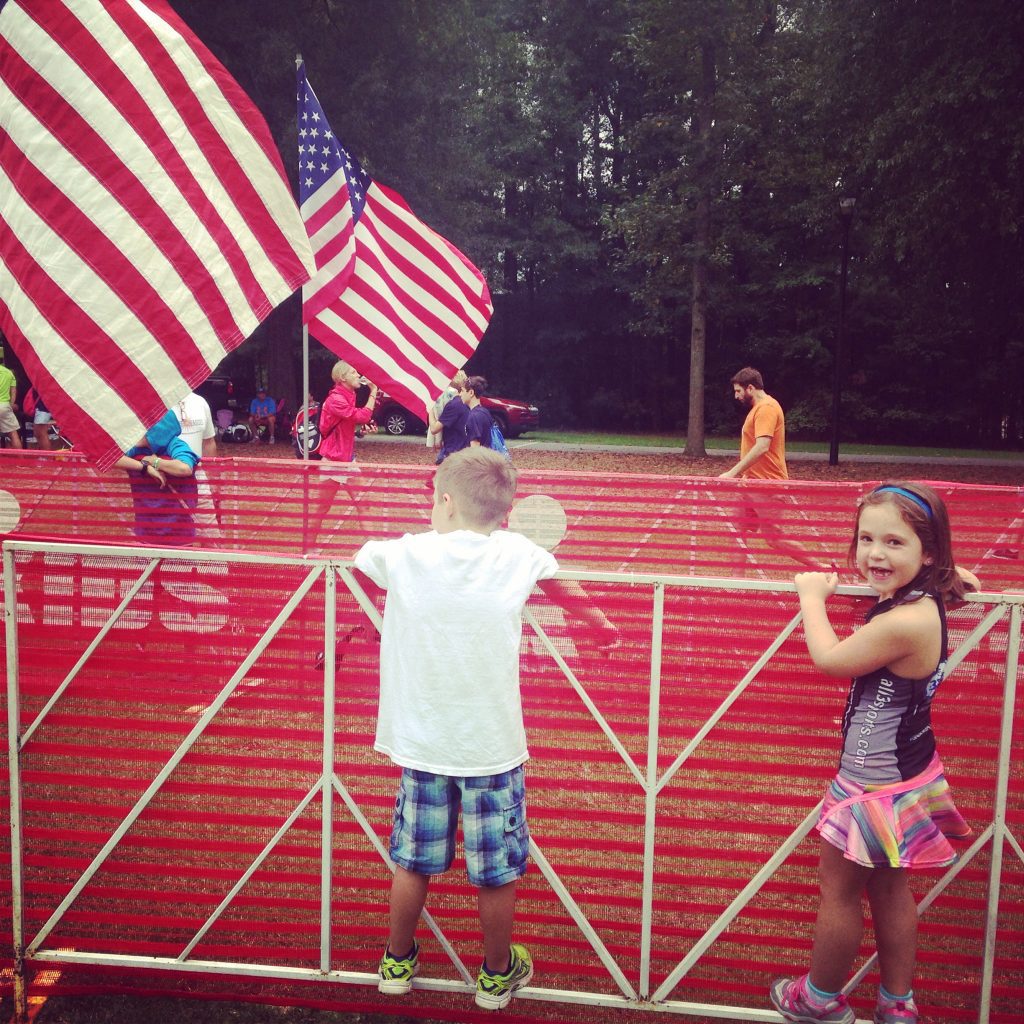 Literally.
Next up on the Tour of Centuries in the final countdown to Beach to Battleship 140.6?
The Budweiser Plant Beautiful Backroads Century in Cartersville on Saturday.
For those of you racing Ironman Augusta at the end of the month, look for the HOT PINK SBM Tent on the Run Course. Lots of final plans being made for the day!