Scroll down for the Manifesto. 🙂
So I dropped out of Florida 70.3 for April. But the Expert is still hot on the Florida 70.3 trail.  I agreed to go with him for a brick today (plus, I am heading to Greenville for the Two Twenty Two Duathlon next weekend and I hadn't ridden Andie outside!).  (BTW – if you are near Greenville – come out!) Our sitter came at 8:00 and we drove to BFE for the non-construction-fied entrance onto the famed Silver Comet Trail.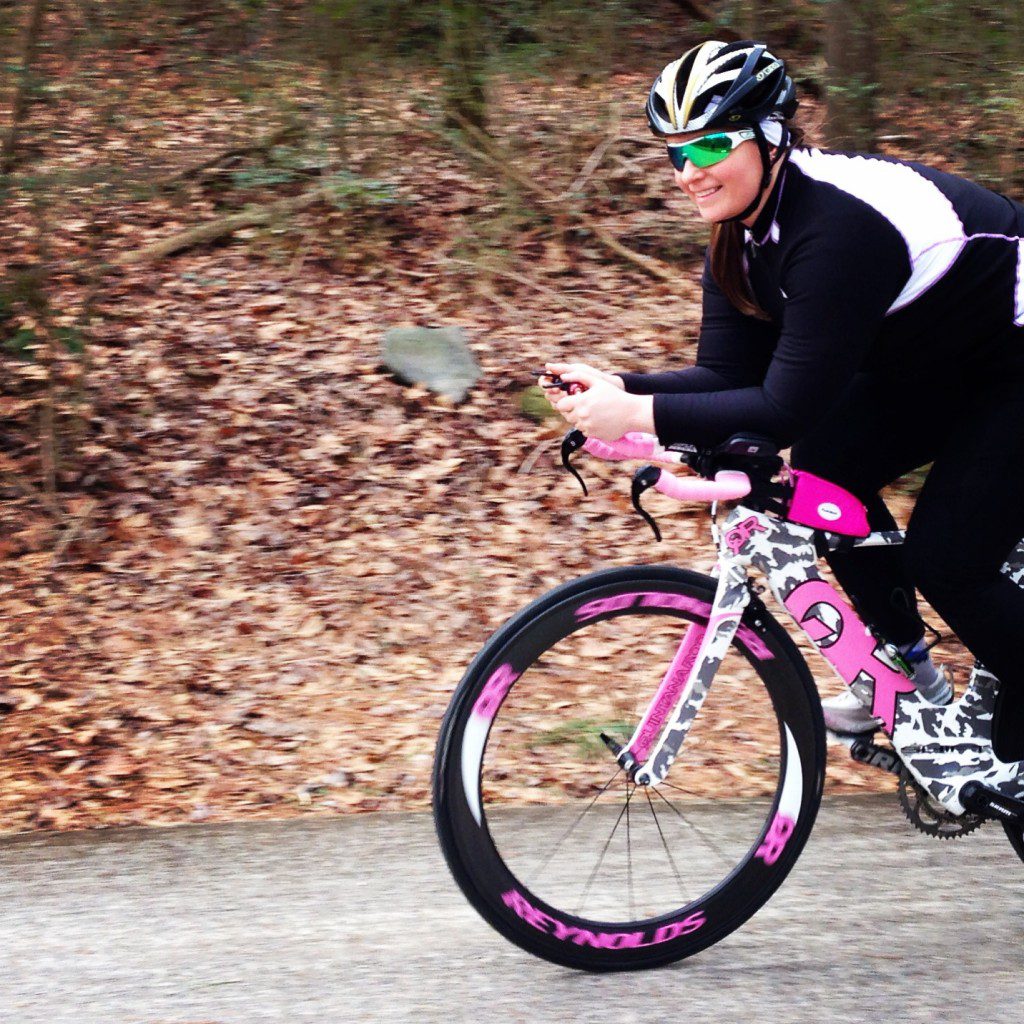 Pretty uneventful day except for the fact that I have been pretty slug-like and my last few days look like this: 1) Thursday:  Hot Yoga; 2) Friday:  Swim workout written by a masochist friend of mine; 3) Saturday: 5k PR; followed by a bunch of valiant attempts at yoga crow pose; and 4) Today:  Brick:  25 miles / 5.4 mile run I'm so, so  sore today. But here's the things I love: 1) ANDIE. She is a really fantasic bike. I know you guys are rolling your eyes ("I KNOW she's awesome, stop rubbing it in!") …but I'm saying– many bikes are pretty. But this is a pretty, but GREAT bike. There's a difference. Smooth gearing, wonderful ride. I really love it.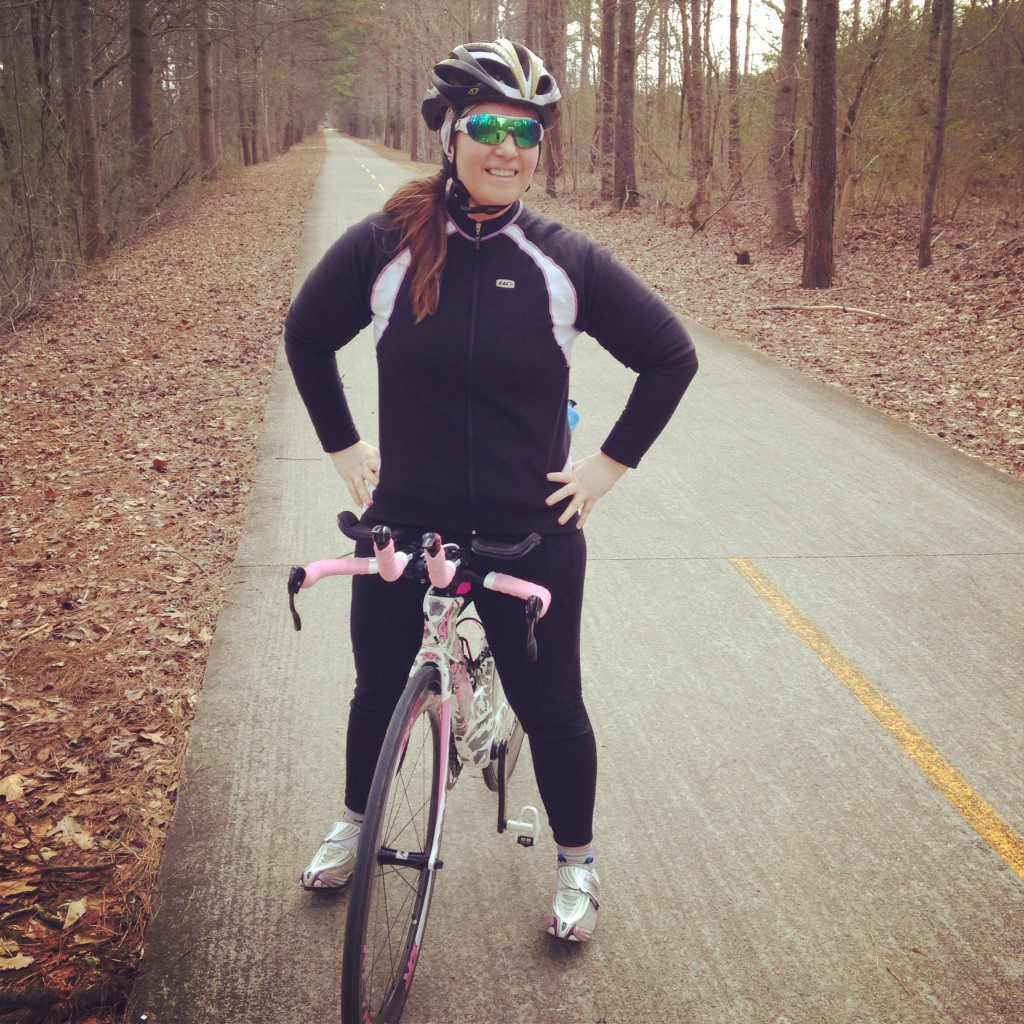 2) I LOVE RIDING. I haven't been out on the road, since, I don't know – Augusta 70.3 in September.  Going outside to ride? I said, "Aw hell."  I dreaded it. But why? I love to ride!  I love to ride!! (I have not loved to ride since Ironman. I mean, the hours I spent in the saddle leading up to that… 8-10 hours a week? Lawd! The Queen was removed on that fateful race day, and I have been pretending that the Queen is a starfish that can grow back.) Okay that was dramatic and too much information. But all my Ironman people are nodding. Crotch death happens.  It does get better. But the pain is not forgotten. Long live the Queen.
Today, I remembered why I loved to ride. And run.
Freedom. The freaking freedom that comes with a ride. There's nothing in the world like it. Free. And to get off the bike, and run for another 5 miles? It's freedom at it's most painful/finest. When can we, as 9-to-5 people say the words "free"?  Never. Unless on a bike.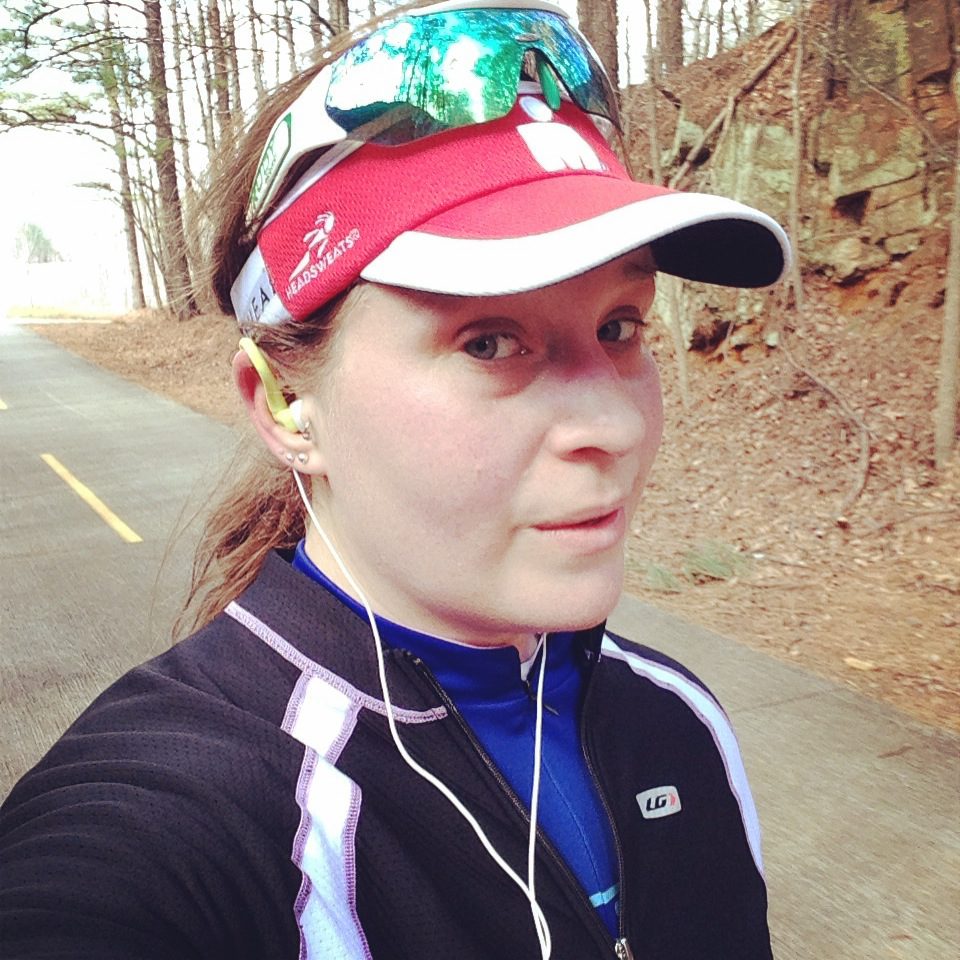 3) THE MANIFESTO
Okay, here's the Parenting Manifesto. The Expert and I have been exactly 71 days without a day away from the kids. Seventy-one days.  (Yes, those of you with parents living near you. Hug them today. Like now.) We have a babysitter that comes sometimes so we can ride. But we have been that long… without time, without kiddos. We have no family, no back-up in Atlanta. It's me, or it's him.
And the kids.  (Not complaining, but seriously…everyone needs a break sometimes.) Parents need time away. Today, we spent our four hours of "free" time on saddles and then followed it up with a duo of painful 5 mile runs. And that was just perfect.
As the Expert and I sat at dinner with the kiddos, we were FAR more patient parents. Far better. Just with a little ride and run. I get it now. We need to TRI. We need it.
And I won't apologize ever again. I see what today meant.
Breathe. Ride. Run. Parent.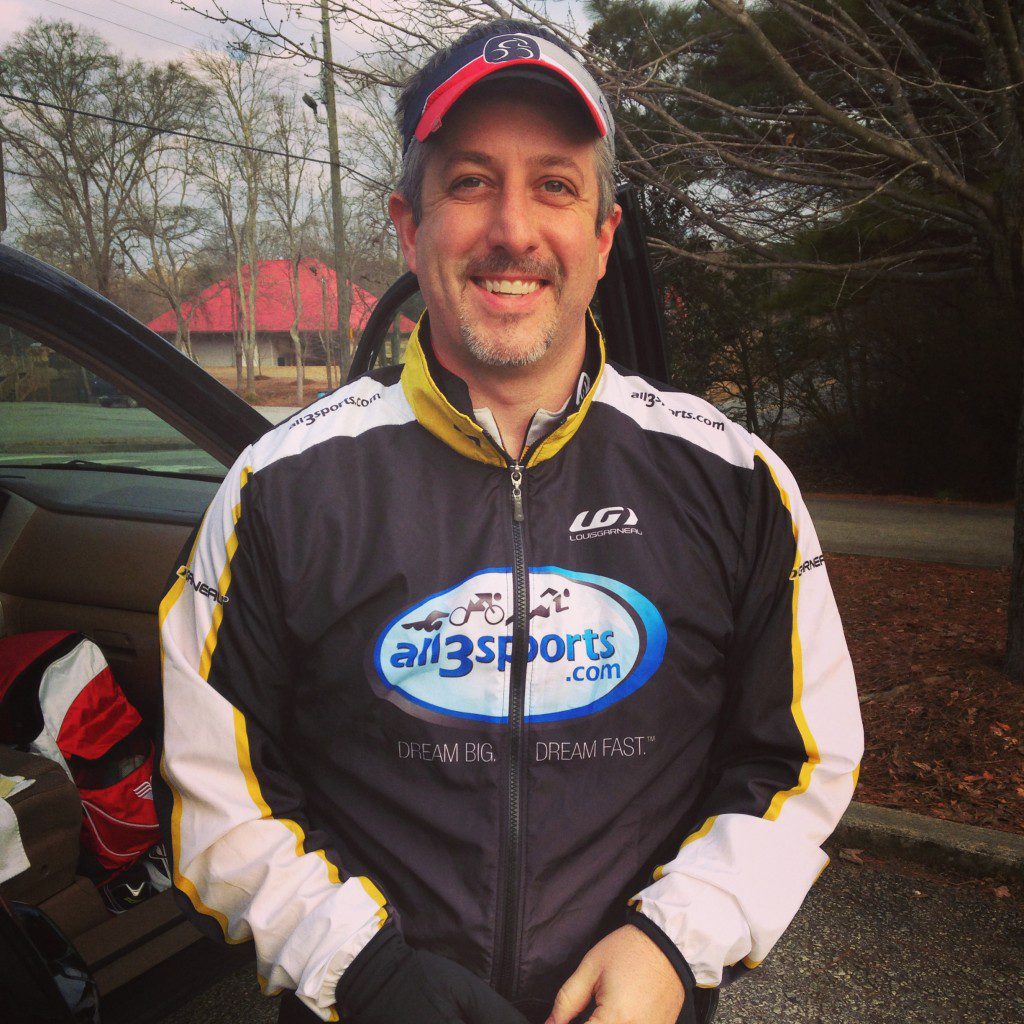 Yes. You can do it all. And sometimes, doing it ALL means for a better WHOLE. Who knew. Oh, that's right I did. It's what I preach.
The children matter. But before the children was a human, a couple of married people, who also mattered. Sometimes we forget that if Mom/Dad isn't happy/healthy that the kids won't amount to much. Today, we returned home and I went upstairs to shower.
The Expert sat outside in his folding-I-watch-kids-chair while the kiddos did laps around the cul de sac on their bikes.  They went up and down (we have great hills!) and then they put up the bikes.
The girl child said, "Daddy, I would like to run now."
He said, "Go!"
She ran at least 1/2 mile and said, "I feel good!"
I hear often,  "What you do, as a parent triathlete 'does not matter.'"
You are "wasting your time running when you could be with your kids."
You as a "triathlete are selfish."
Whatever.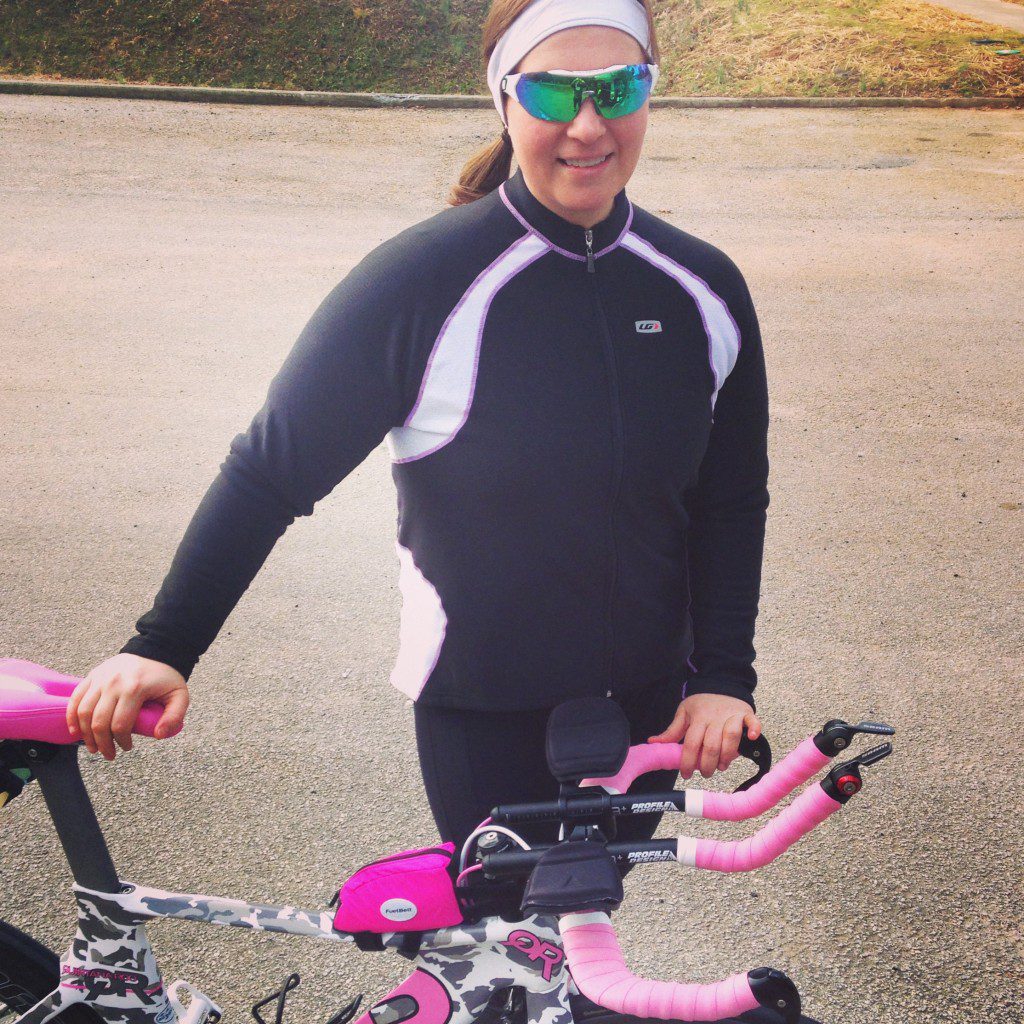 The Expert and I have kids that have absorbed triathlon by simply watching. No pressing. Just watching. We don't even talk about it. We don't make them run. They have limited swim lessons. No biking. They just see it.
Our daughter biked and ran today without us saying a word.
For all you naysayers… here's something: kiss my ass!  As parents, we lead by example. (Which means my kids will have a potty mouth, I guess. Whoops!)… Anyway, we parent by proof. By action.
I'd rather my daughter see me sweating, working and hideous more than anything else. I want her to know that "pretty" is a nice thing–but "strong" and "confident" are the things that makes women survivors in this world.
I care about little else. I care that my children survive this life …knowing less that I was their friend–and knowing more that I was someone that could save them from the shit this world has to deal.
I'm a mom. I'm a triathlete. Now, girl child, let's run that dumb boyfriend away.
Triathlon is an amazing shit-buffer.
It breaks through the barriers, the garbage and makes things more clear. You swim and bike and suffer and LEARN how to handle the real world. I believe that whole-heartedly.
And I applaud all of us trying to TRI.  Especially the Swim Bike Moms and Dads of the world–because lawd knows, we gots our work cut out for us.  So here's to all of us, trying to balance the Tri-Fecta (family, life and triathlon)… #justkeepmovingforward We'll get there.