The Expert and I were watching Sunday Morning today and we ended up watching a snippet interview on Cher… it was fascinating.  Of course, Cher, is fascinating – love her or hate her.
One of the things that struck me during the interview was these few lines:
The interviewer stated, "My sense is that you've always kind of underestimated your own voice."
Cher responded, "I'm not a huge Cher fan."
Wow.  Even Cher doesn't have it figured out.  Go figure.
I had a conversation with Coach Monster awhile back, and I said, "If I have three great weeks out of every twelve, then I am succeeding. I am moving forward."  For what ever reason, I appear to be incapable of really constant change.
"I am not a huge Meredith fan."
Then, the Expert and I had a great coversation on Friday night.
"Why do you and I beat ourselves up?" he asked.  "Why, do we say, 'We suck. We 'only' ran 5 miles.'  There was a time when you and I could not run at all. You used to wear sweaters in the summer, for the love.  And now we swim and bike and run – and sometimes all in one WORKOUT… yet, we beat ourselves up about it. We can't even see the progress."
I nodded. I agreed totally. I wasn't going to beat myself up any longer.
Well, we woke up on Saturday morning to head to the lake for a swim and bike.
In the car, I grabbed my gut and said, "Look at this disaster."
The Expert looked at me.  "Yep. You are a disaster. You are about to do a three or four hour workout. You suck."
Arrrgh.
"I am not a huge Meredith fan."
I'm not sure why all the negative self-talk creeps in.  I try to keep it down.  But then…. maybe I don't really try. It's a way of life. It's what I am accustomed to doing:  being shitty to myself. Yay me.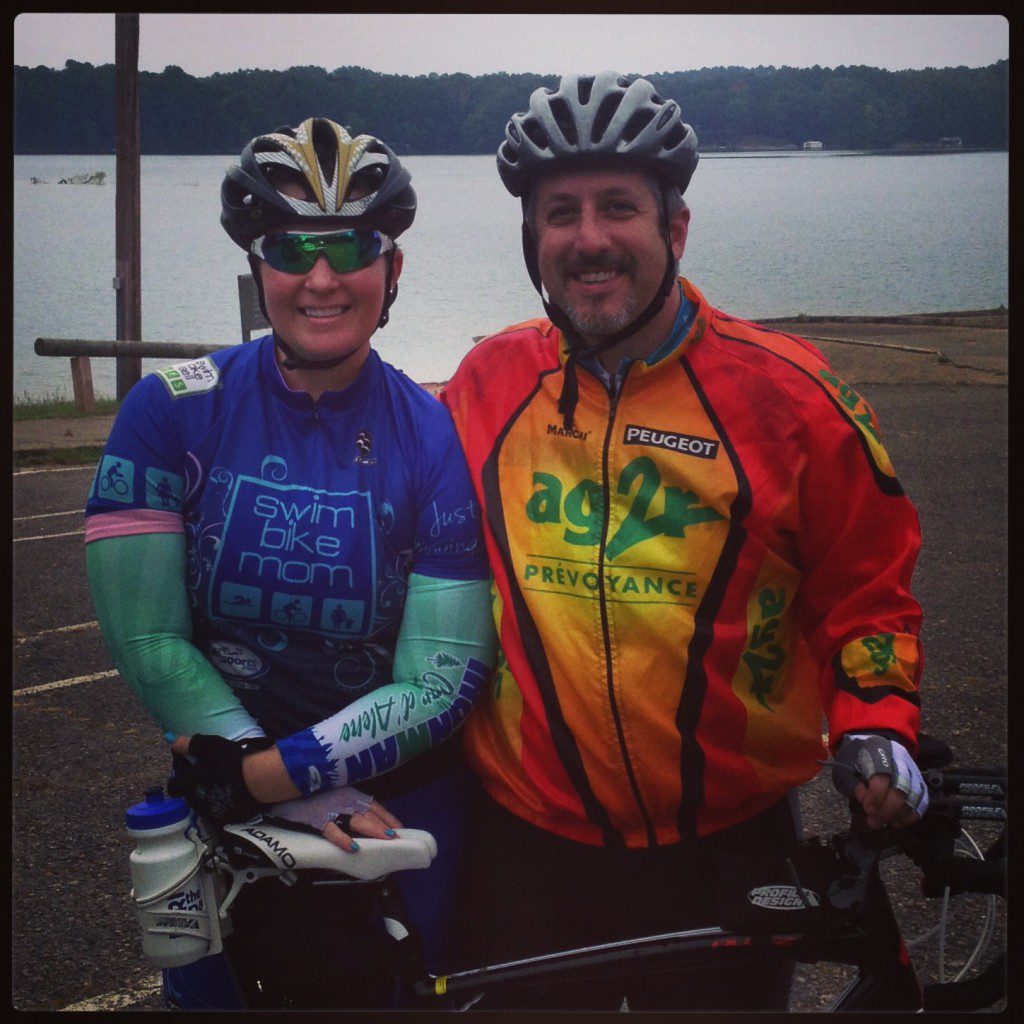 The Expert and I had a great swim with a friend …then we rode 30 miles.  In the pouring rain. On a route that, at one time, almost killed both of us. It's tough.
A miserable, challenging 30 miles. The Expert was chased by two dogs for about a mile. (Oh, and did I mention….a flat?) ….And yet we did the ride. And it was good. Poor us.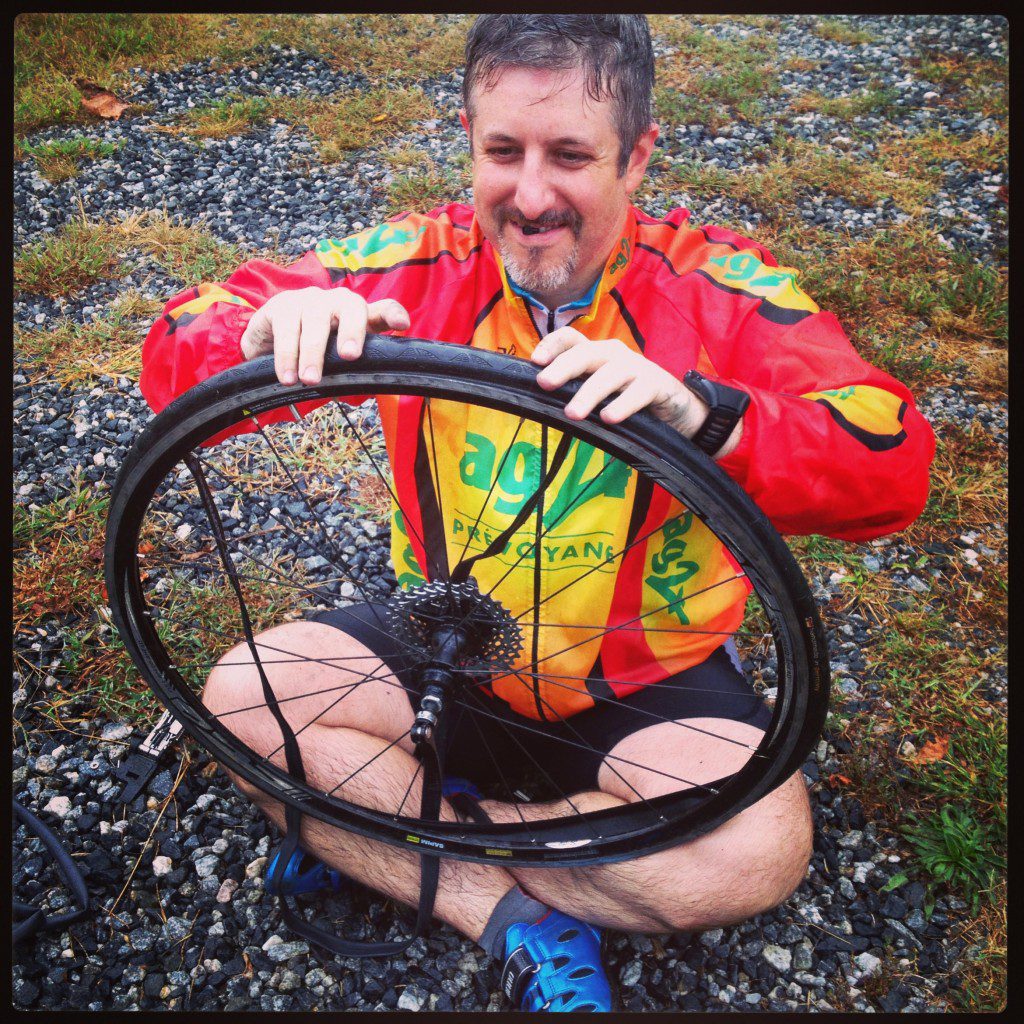 As I am a week away from my third 70.3, Augusta, I am not "ready."
But when is anyone actually ready to travel 70.3 miles by water, bike and feet? The whole thing is silly anyway.  It's entirely too many miles to go without bus, train or car.  So starting from the premise that this is an amazingly difficult challenge anyway—- my attitude about me in this race has changed.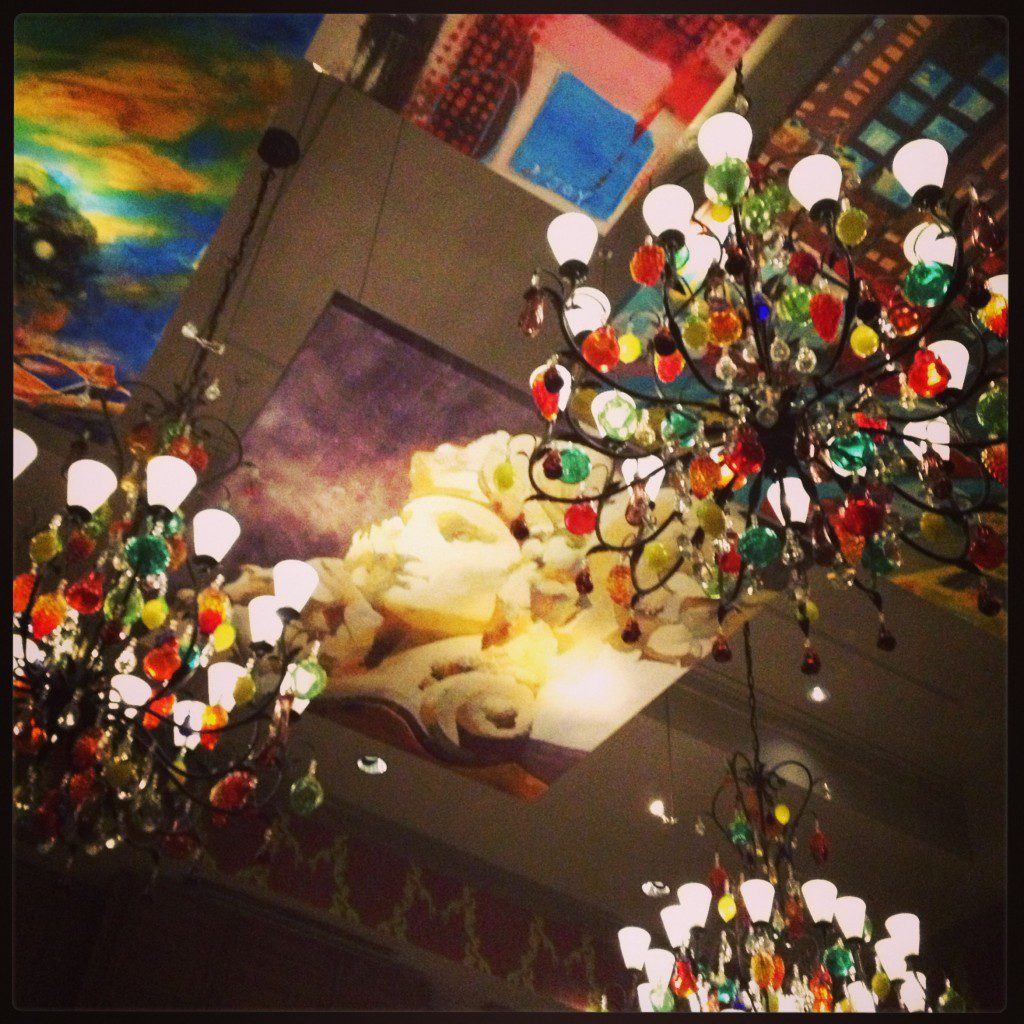 I am not "in shape" for this race.  But I started triathlon because it changed me —because I love triathlon.
So I am going to go do the race and LOVE it. I will hug the SBM Army members on the course. I will smile and enjoy the day. I will have a great race no matter the lessons I learn. (And lawd knows, there are always lessons. Always.)
"I will be a huge Meredith fan."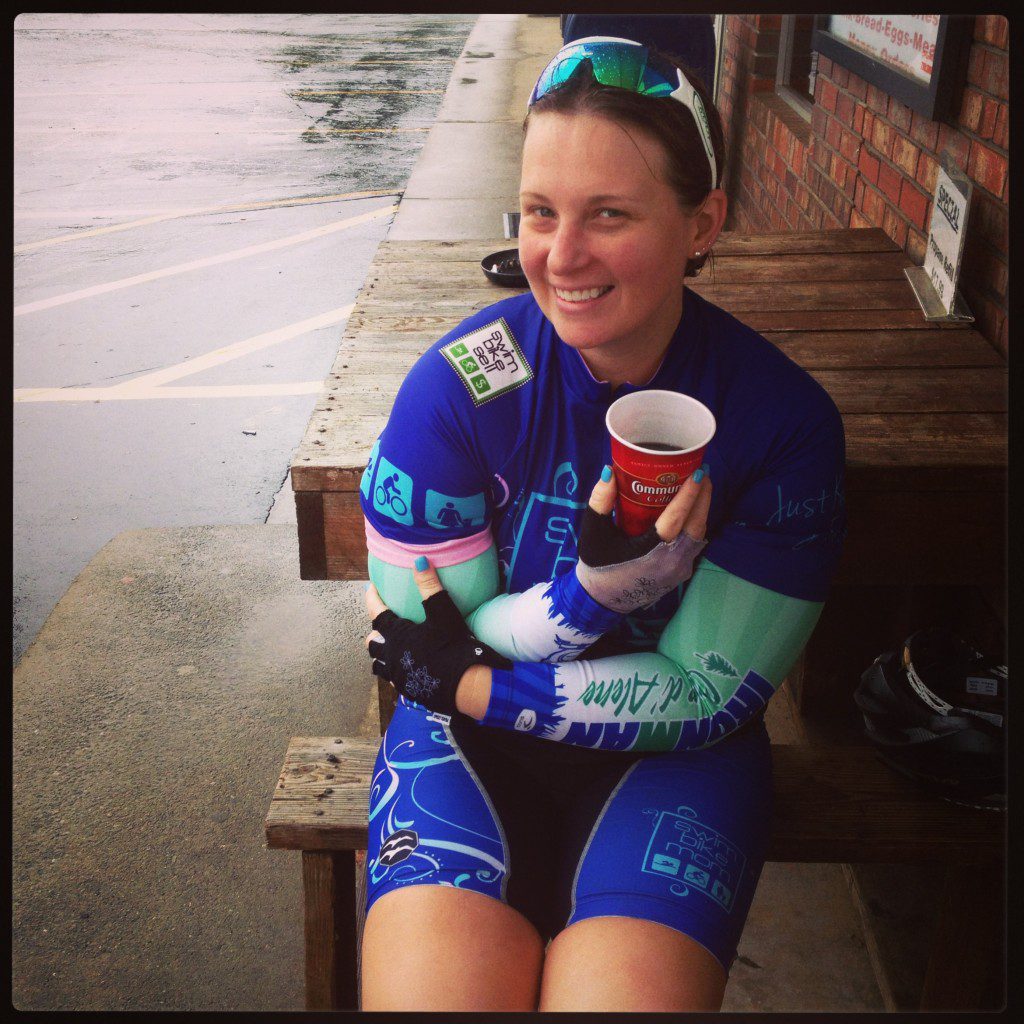 Disclaimer: I realize that I write A LOT about food… and self-loathing… and food…. and food… and self-loathing.  I also realize that I am immeasurably blessed and that some of you don't like to read about stuff I write.  I am just fine with that.  Just please realize that you are not forced to read anything on SwimBikeMom.com… not a word.  I write for those who care to be encouraged… who want to know they are not alone. Those who might battle the same weariness, addictions, fears and hopes for their lives, their families and their triathon dreams.  The day that SBM stops being a forum for encouragement, laughs and resource for beginners… I will stop writing.  So please realize the purpose of "all of this."  And realize that tearing others down is a bloody stupid waste of time.
Love to you all. 🙂