So I think the events of the last five days might seal the offer for Swim Bike Family reality show.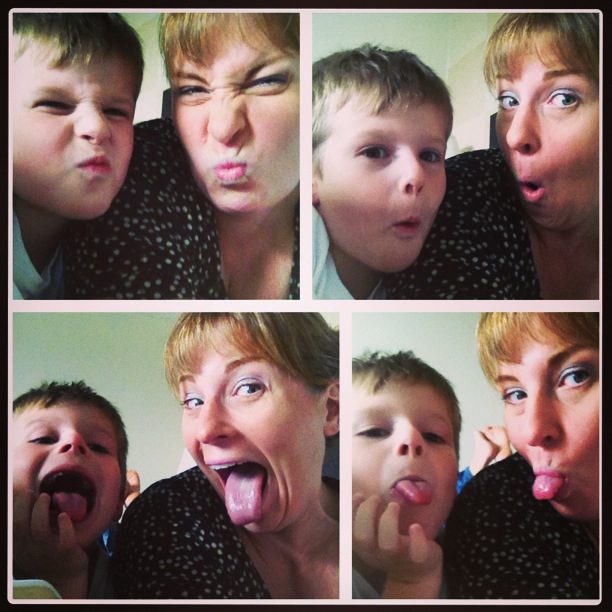 There's so much humor in our life.  Or, horror.  I mean, humor.
First, the fact that Ironman absolutely changed NOTHING. I thought I would feel like a superhero or something kinda special—that I would have some sort of huge boost– but the truth of the matter is that it's almost like the whole thing was a dream that never happened.  And people at work are like, "Why? Why would you do that?" And I don't have any real good answer.
"Ummmm, I don't know WHY I did an Ironman, really…" 
Then they really look at you like you're nuts.
And considering how chunky I feel right now (continuing to eat like I am training for an Ironman, but only running from the couch to the kitchen is killing me), I am considering taking a pocket knife and cutting off my Ironman tattoo. I feel like a fraud. Especially because I have not really gotten back into the swing of training for anything yet (except a beer drinking and food eating contest. I got that training in the bag. Boo yow.)
So here's the latest drama-rama.
A few months ago, we moved.
And I called that time the "Gift of Chaos," because it was one of the nuttiest times ever.
Well, on Friday… we moved again. Again. Less than four months since the last move.
Whhhhhhhy?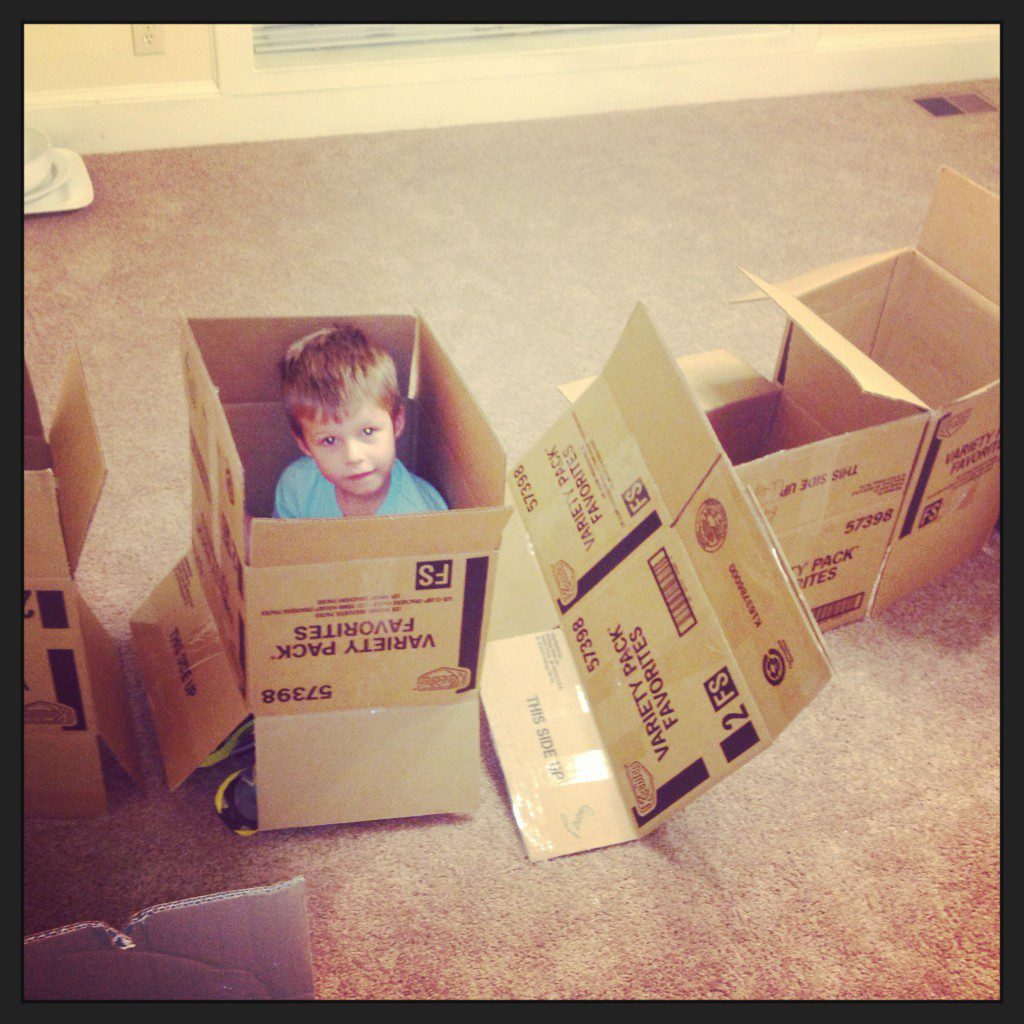 Well, we were living in a place that was cute as pie on the exterior and interior… but had some seriously big construction, health and smelly issues.  Since moving from our house before that (the one we actually owned), we have been renting. And it turns out that the Atlanta housing/rental market is more insane than our family.
I dusted off my lawyer skills and got us out of the oppressive two-year lease with some threats about litigation and blah blah… which is good.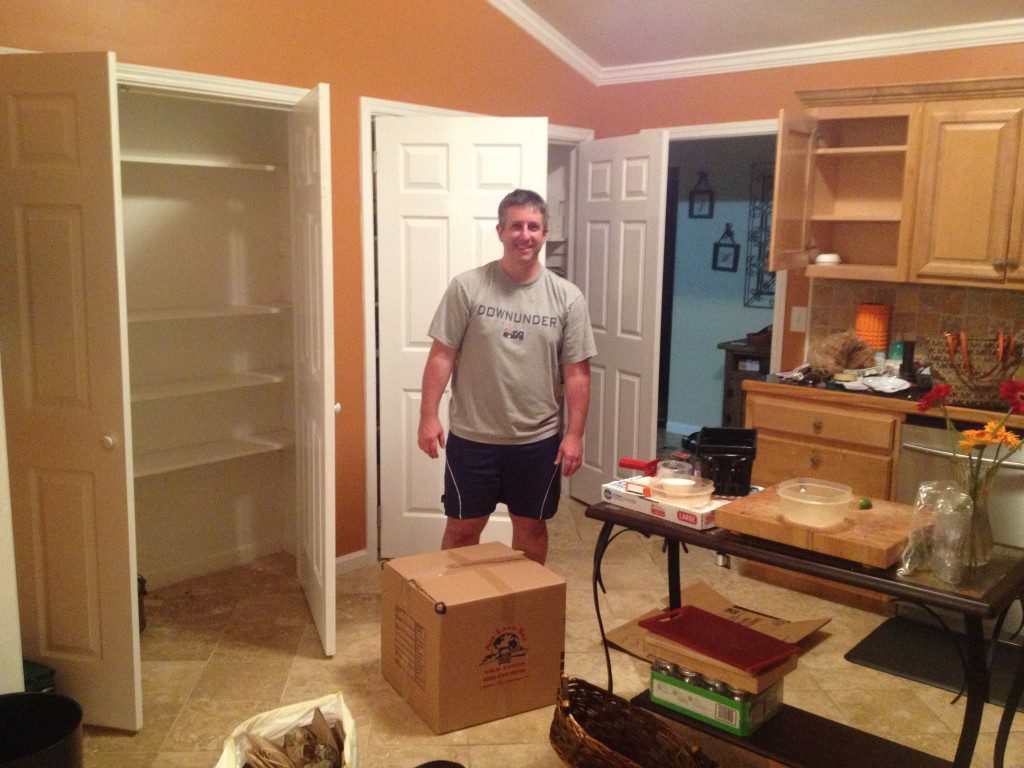 We found a super cute "three bedroom" rental house in our budget.
I put "three bedroom" in quotes, because it's really a two bedroom with an office (or a place to put our bikes).  So our kiddos would be sharing a room.  The funny thing, though, is that they've been sleeping in the same bed since Couer d'Alene…. they love "camping out" as they call it.  So we were like, oh, it's fine. It's just a year lease… we can always get bunk beds if it gets complicated…. but they are 4 and 5, weigh 45 pounds, so they can easily share a queen bed for awhile.  
We put down a deposit.
Hired movers.
We packed up our stuff AGAIN.
But then we discover, after we move in, that there is a crazy, 1980's geothermal air conditioning unit. Which could be cool. If it worked. And it doesn't.  At all.  And $800 later, it still wasn't fixed.  And it's July in Georgia.  [Luckily, one of the mildest Julys in the history of the South. But July, nonethless.]
The heat was stifling in the house.   We spent the weekend in a hotel that I had reserved for my parents to come help us move. At the last minute, I told them to stay in Savannah—-because I thought we might need the hotel.  I was right.
So we spent two nights in the Westin, and watched the fireworks, which was great.  To the kids, it was like a vacation.  But the Expert and I were staring at each other with wild, rabid animal eyes—-total fear.
Because there was more to the story than air conditioning.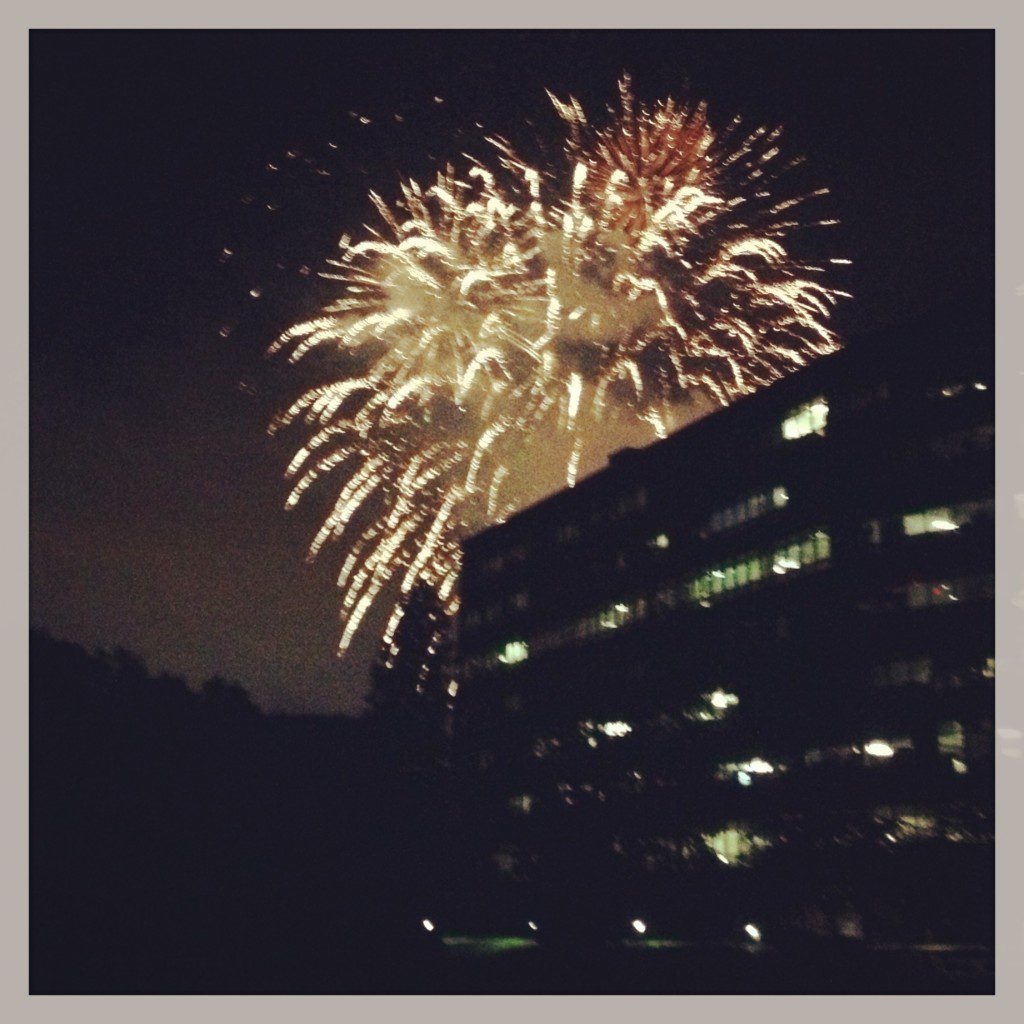 Because we are actually kinda of homeless.
Because we don't technically have a lease yet.  What? You are a lawyer and you moved into a place without a lease?
[Yes. Yes, that is correct. Reason # 320 as to why I am now a Recovering Lawyer.]
To my credit, we were assured that the lease would be available on Tuesday (three days before move in) for us to sign. Then Wednesday.  But then the 4th of July happened, and no lease on a holiday. Then Friday was moving day, and supposedly it was going to be dropped off for us to sign in the morning—-but the property management company was moving offices and we were lost in the shuffle.
And our stuff was moved and there we were.
With no lease, a pile of boxes, and no air conditioning.  [Oh, and two kids who thought this was the coolest jungle gym ever.]
So after two nights in the Westin, and no working air conditioner (despite having people coming out to try and fix it on our own…  See… when you have no lease,  you have no maintence… see how this works? Cluster. Yes.)…we found ourselves putting down the credit card for an Extended Stay.
Ah, Extended Stay.
One of those places where people kill themselves, find crack and hire hookers—not necessarily in that order.  But yes, that kind of place. (I'm really proud of everything that's going on right now, really.)  I mean, just yesterday, we were accosted by a guy who claimed to be from Canada and wanting to know where the grocery store was…and then when we told him, he said that Publix was too expensive.  And he did not have a Canadian accent. A thick Russian accent, maybe, but not one from our northern neighbors. I have no idea.  But I imagined a pocket full of heroin and a trench coat about to be involved. It was just scary.
Here it is, Monday… and we are technically homeless.  It's not just the air conditioning issue.  We technically don't have a place to live.  Yet.  And I look back and think, how could I be so stupid?
I mean… it's kind of insane. Homeless?
And we just turned over the old rental house yesterday so we could get our security deposit back and pro-rated rent for all the money we are burning and flushing and wasting right now.  Make that money, watch it burn.
At the old rental, in the fridge, I found a who-knows-how-many-day old marinating flank steak that the Expert and I had intended to make one night last week (month?).
Crap, gotta take that with me?  Yes.
So the Expert was driving the lawn mower and other equipment to the NEW non-working-air-conditioning-house, and I took the flank steak with me to throw out with the hookers and syringes in the extended stay dumpster…
I put the steak (which was in a casserole dish) in the floorboard of the car.  As I was driving down the road, I took a corner a little hot, and the lid flew off the casserole dish and out into the floorboard. I saw the steak slosh up on the side of the dish, and the smell that escaped was something special.
And the kids screamed in terror,  "What's that smell!!?"
I then realized that the boy child was holding the Expert's phone.  And I had mine.  And no one knew where the Expert really was.  And it's not like, "Oh, well, we will just see him at home later."
'Cuz who knew where that was.
I told the boy child, "You took your Daddy's phone???? Now we'll never find him."
Then the girl child screamed, "Our daddy is GONE???? We don't want a new daddy! Oh nooo."   [Mother of the Year. Mother of the Year.]
Once I had the drama queen kid quieted, I dragged the kids to check into the Extended Stay, where the receptionist had a cigarette hanging out of the corner of her mouth. [Okay, no she didn't. But really, it was the one thing missing from her face.]
"You can't check in until 3:00," she growled at me.  And a dude with a mustache stared at me over a pile of sheets in the hallway. Omg.
Speaking of mustache… the Expert decided that he would grow a 1970's mustache in protest of our housing situation. ("I will shave this when we know where we are living.")  I lost my mind. I made him shave it. He complied. Otherwise, I would have held him down and removed it myself with tweezers.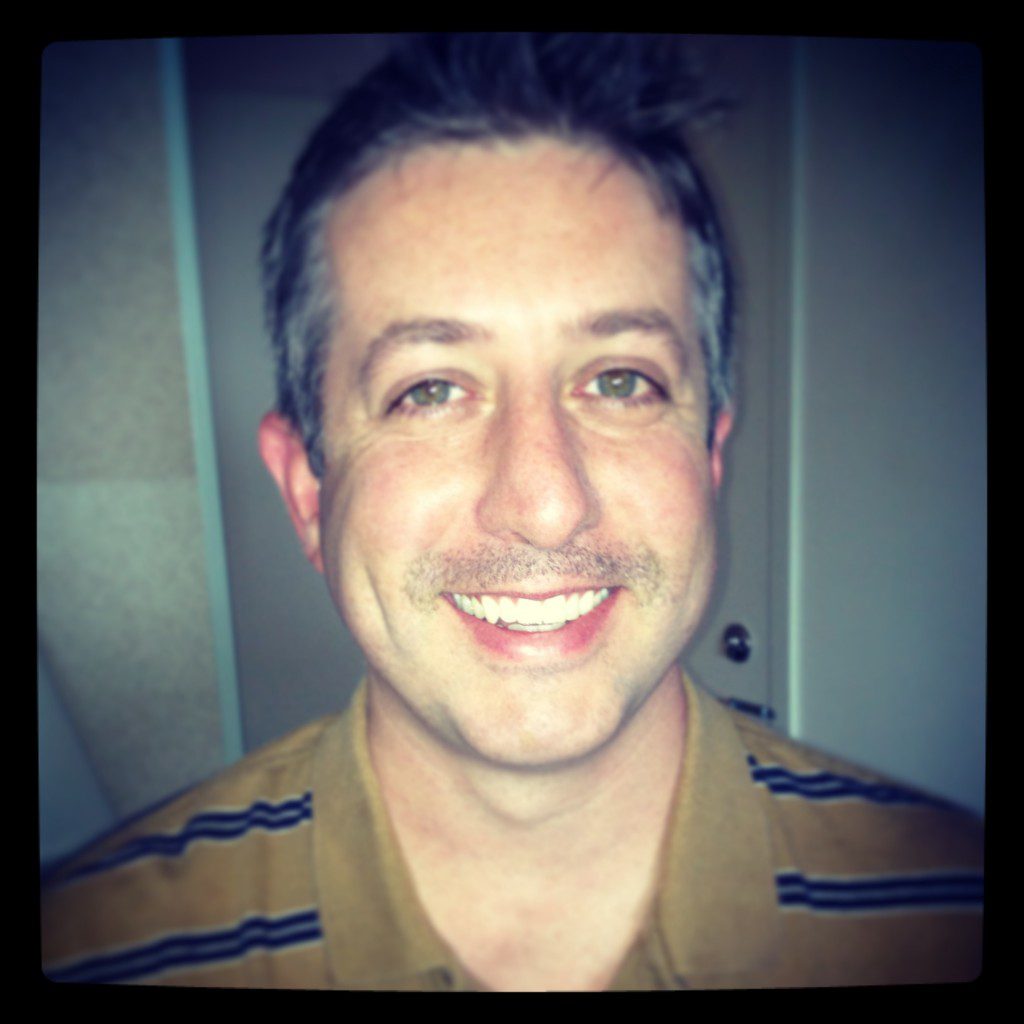 I found the Expert.  He had gone to the gym.
"What?" he asked as I stared at him with dagger eyes, "Not like it's an unlikely place for YOU to be. It's like our safe house."
Point taken.
We got in a workout, and then back to the chaos.
For we have all these unpacked boxes, in a house that we technically don't live in yet. We are ping-ponging the kids around like some reenactment of The Pursuit of Happyness. Living out of a suitcase. Carrying around a marinating flank steak like it's a bone scanner I have to sell.
So now it's Monday.  The air conditioning repair, Round II, starts in a few hours.  We have a lease signing appointment today. Yes, seriously.
*Since I wrote this blog post, my dear friend from college, Heather, offered up her house while she was out of town on business. I literally almost cried when she texted me.  We are out of the Hooker Hotel… but who knows what adventures await. 😉