…wait, what? Do you think I am crazy?
[Don't answer that].
So ever since returning from Ironman Couer d'Alene, I have had a bad case of RRCD—-Race Registration Compulsion Disorder.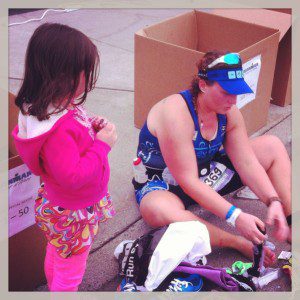 I have written about RRCD before.
RRCD is a serious, dream-like condition. You may easily contract RRCD from rubbing up against a spin class full of triathletes, going to a sprint tri and crossing that finish line for the first time, or watching the Ironman World Championships on NBC.  RRCD has been known to appear in mild cases after participation in a first 5k or 10k.  RRCD, once contracted, may be spread to family members, peers or innocent co-workers.  RRCD may cause you to register, zombie-like, for races completely out of your so-called league, giving you feelings of greatness, coupled with a meth-like rush. Contain your RRCD to home, as RRCD is dangerous and slow on the iPhone.
My RRCD has been especially bad lately.  So bad, that I actually tried to sign up for Ironman Louisville a few days after CDA…. an Ironman which was 8 weeks away. After CDA. Seriously. Not well.
It would have been okay and I might have overcome the RRCD…
…but the Expert has been feeding the RRCD beast lately.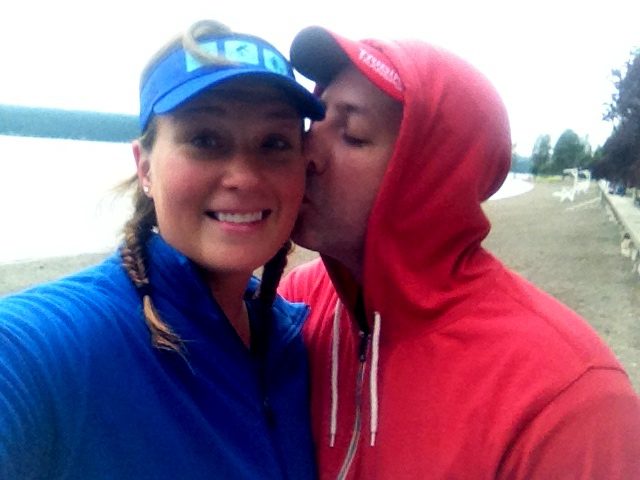 "You should do another one in 2014," he texted me.
"Another what?"
"Ironman, he said.  [BTW – he has his eyes set on his Ironman in 2015. He wants to do two half irons next year, make sure his knee holds up, etc. So before some of you start saying, 'this was his time you horrible wife woman'…. hold your horses…]
Instead, I signed us both up for Ironman 70.3 Florida on April 13, 2014.  And the Rock 'N Roll Savannah Marathon in November of this year.  That RRCD seemed reasonable. Sort of.
That should be enough, right? Right? Right?
Well, it is.  
My name is Meredith and I am not letting my RRCD win.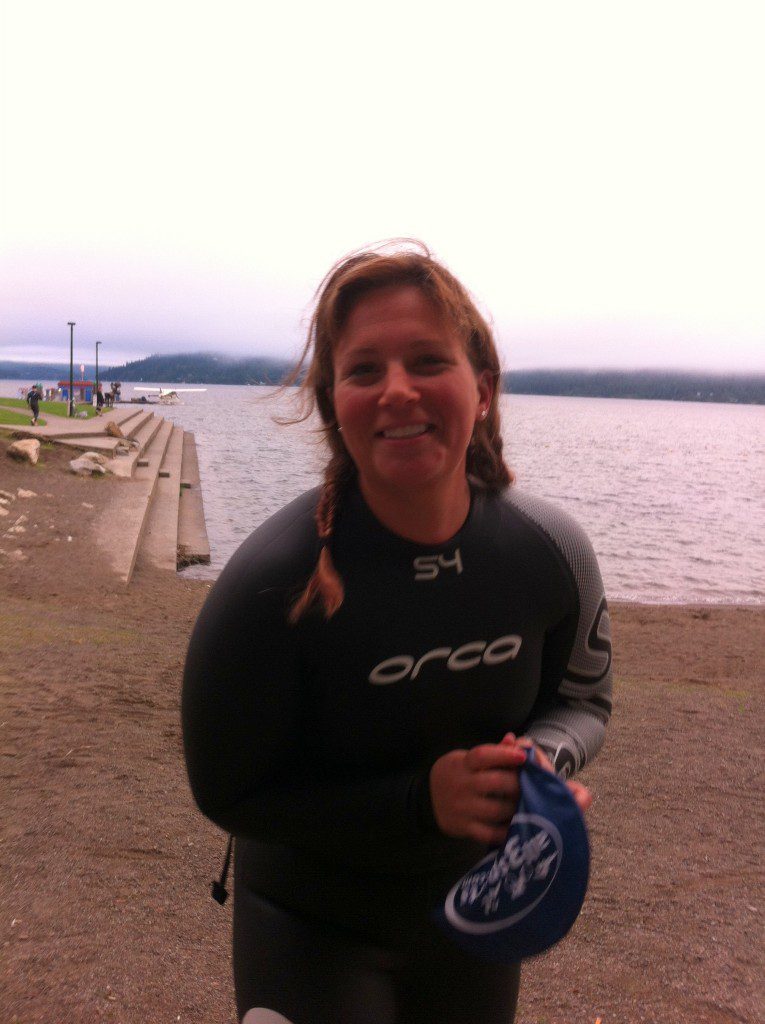 I am not doing an Ironman in 2014. Or 2015.
[Or possibly ever again!]
I need to focus on finding some balance in my life.  Especially with all the horrendous stuff going on. Triathlon is an amazing balance when it's used correctly.  But I feel like I am trying to take triathlon and turn him into some evil, crazy clown on my nutcase train of life.
Dimity from Another Mother Runner and I had a nice tweet-fest, where she reminded me what fun 70.3 races can be… how her family (and body and mind) would never survive another Ironman (for at least 5 years)… and how I should take a step back and breathe. (BTW – She wrote a great article on Ironman.com about CDA, here.)
When I emailed the Expert and told him I had decided. No Ironman for me, he called me back all panicky, "Why? Why no Ironman?"
[Clearly the Expert has his own disorder going on… Talk Wife Into Crazy Things That Will Make Both Husband and Wife Crazier (TWICTTWMBHWC Disorder, clearly. It's textbook. Heh.)]
"Because." That was all I could say. But I know why.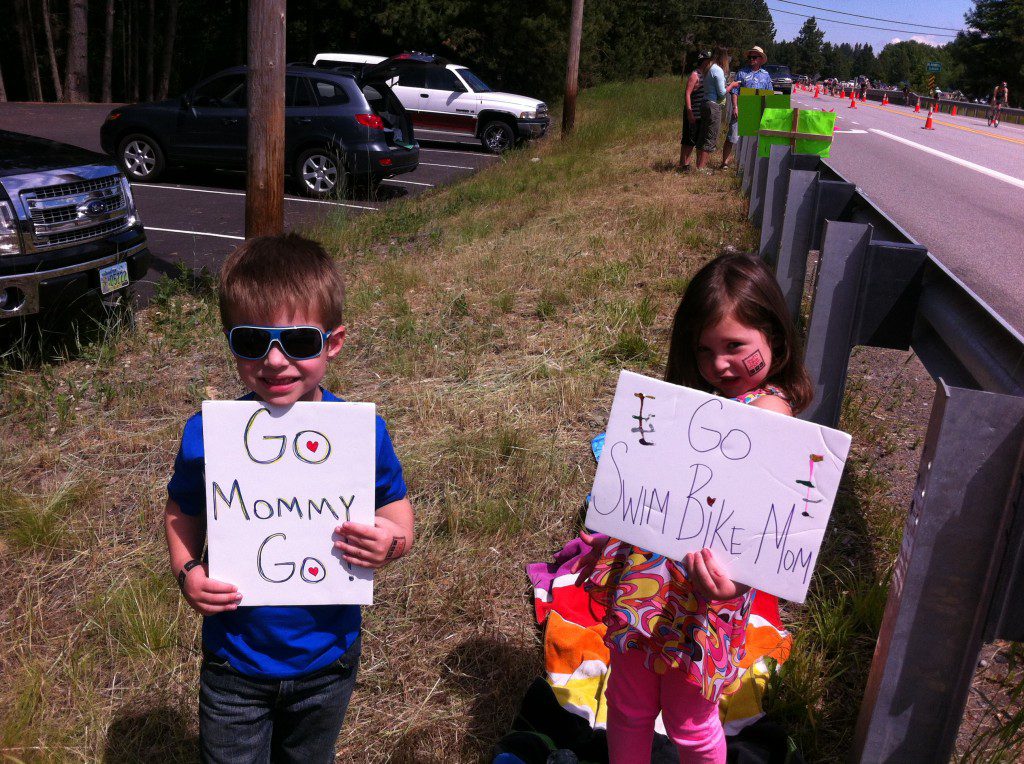 Many of the reasons why I signed up for Ironman Coeur d'Alene were very valid at the time.  And I am so glad I did the race, didn't give up, kept moving forward and all those shenanigans.
But when I hold those reasons up—to compare them to any reasons I might have for signing up for a new Ironman—it's not the same. It doesn't fit.  Not for my kiddos. For my marriage. For my folks. For my job. Or for me, really.  (I mean, my hips hurt all the time. Hello.)
And… seriously, look at my poor family after the race last month…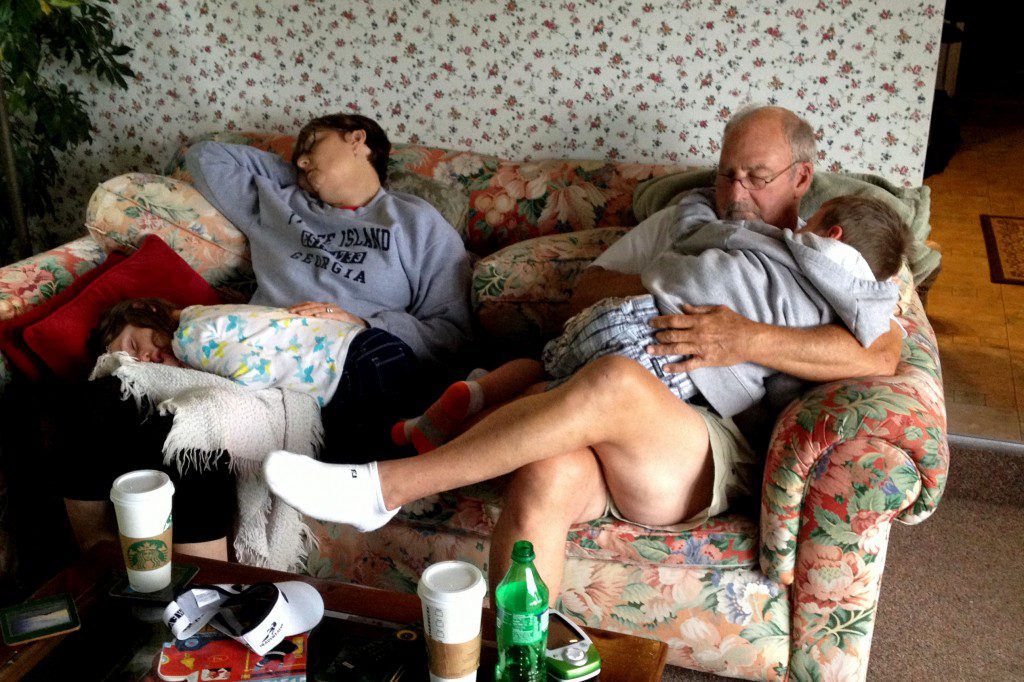 I can't do that to them again anytime soon. 🙂
SO there you have it.  [It's okay, Mom. You can now breathe a huge sigh of relief…oh, and you too, Coach Monster.]
Onward to the year of the 70.3!