"There's an old voice inside my head that's keeping me awake…
tell her that I miss our little talks."
– Of Monsters & Men
I sat down to write a post. Then I thought, "I have nothing to write about.  Nothing to say."  But once I wrote, "I have nothing to say" then I started rambling and I realized that I have more issues than shoes. Whew.
For the past few days, I have been a little down.  Not really feeling sorry for myself, because I don't usually lean that way—-just down. Blue. Fearful. Things I had hoped would be in place at this time are not.  I am not where I'd hoped to be.  And it's nobody's fault but my own. And my own two feet.
A big part of the triathlon journey, I think, is learning to focus on what my body can do —and to completely ignore the ugly voices in my head telling me what I can't do.  (I can't run fast. I can't bike fast…. maybe not, but I CAN run and I CAN bike…so that should be my story.)
I am working on ingraining this into my head right now, because the almost-thirty-days-until-race-day factor is pounding in my head like a drum.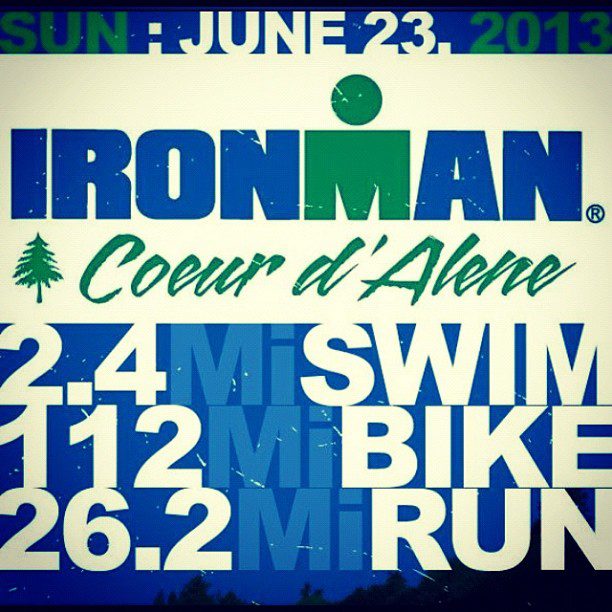 I mean, when you think about Ironman… it's incomprehensible. Really. 2.4 miles, 112 miles, 26.2 miles.  Who can do that? Well, apparently many people. Some can do it very fast. So starting from the premise that I am attempting something that's kind of silly to begin with…that I'm doing it in my non-running-ability, overweight body… then, I just invite a ton of room for self-doubt and well, sometimes self-mockery ("You dumb silly fat girl" is my favorite self-mockery. And there's always "Fatty Fatty Two by Four," though I haven't heard that in my head in a while.)
But yes, there's stuff bouncing around in my head.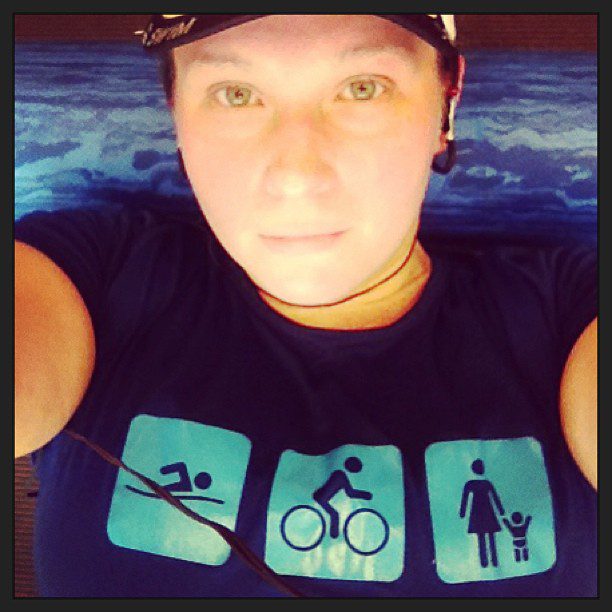 I should have been down another 20 pounds by now.
I should have run more – I can't believe I'm going into this Ironman having only my highest milege run being 14 miles—and that was over 6 weeks ago.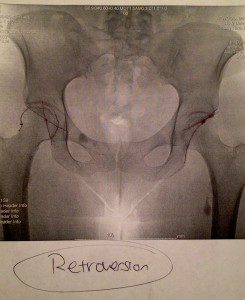 What am I thinking.  This is insane.
All these little negative voices. Rumblings. Complainings. Whinings.  None of this is new for me. It's a constant struggle of mine.
Especially when I have so so so much to be thankful for.
Then, I made the mistake of reading race reports on blogs from last year's Ironman Coeur d'Alene.  I found my heart literally racing… and I was holding my breath. I read reports of DNFs (did not finish) and the reasons why the writers didn't finish… the bike cutoff, the swim.  Then my favorite:  "I'm not sure what happened. All I know is that I didn't finish."  (What?!)
Race reports = bad idea.
One thing Coach Monster reminds me (almost daily at this point), is that rarely does someone go into an Ironman feeling 100% awesome, prepared enough, or super healthy.  So my theory is that approximately 90% of the people standing on the shore of the race will have a pain somewhere on their body, a doubt in their head and a fluttering in their stomach.  The other 10% (who feel awesome) are actually aliens.
So the old voice inside my head… I am telling her that I do NOT miss our little talks.  (This was Coach M's advice too. Yes, with the song lyrics.)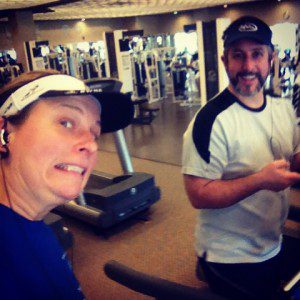 And my dear Expert… he's so supportive. He's at the point where he's encouraging me every day—because I think he sees the wild look in my eyes, and is witnessing me attempting to self-destruct myself into Ironman oblivion..and he's not letting me do it, knocking food out of my hands and the like. And I love him dearly for that. I need his support right now more than he can possibly imagine. I am leaning so heavily on him…even if he can't feel it yet… he will.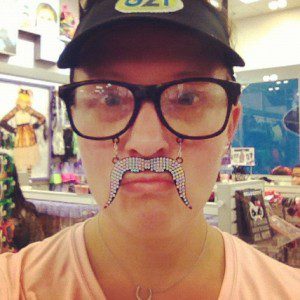 So for the next thirty days, I will focus on what I can do. I will lean on those who are here to support me. I will pray. I will be grateful (because I am!). I will dream. I will wear a mustache if I need to. And that's all I can (literally) do.