It may seem like I have fallen off the planet recently. (You know, blogging 1-2 times a week instead of 1-2 times a day :))  And I sort of have. Because life—the big crazy day-to-day L-I-F-E—-has been so busy, so stressful, and yet—strangely so blessed.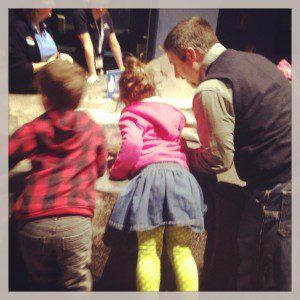 No one really knew, but the dear Expert became unemployed in January after a layoff.  [Insert giant Diary Queen Blizzard into my gullet].
So everything that goes with job loss came with this his job loss… but each emotion came with a food or frosty beverage.  Frustration [giant bottle(s) of wine], fear [Big Mac], anger [onion rings], sleeplessness [cookies], blame [ice cream], sadness [guacamole, chips, and giant cheese dip with margaritas], and more fear [sweet potato tots and large Reese's blizzard].
And I couldn't blog about it because the Expert said I couldn't blog about it….until he had another job.  And you may not believe it, but I do listen to and love that man… so I kept my word.
But here I am blogging about it… so guess what that means? He got a new job on Friday. [Deep breath, good run, healthy smoothie.]
But… the new job requires a move to a new city. [Filet-o-Fish with large fries.]
Four days from now. [Beer! Tacos! Reese's Peanut Butter cups!]
The list began.  First, must find a new house to rent (which we did on Saturday, signed lease yesterday evening) [Spaghetti].
Must find new preschool for the kids (which we did today) [quesadilla with extra cheese].
And then, must do all things along with moving–utilities, movers, money money money [large pizza(s) and martini(s)].  (Which we have not even started….eeek).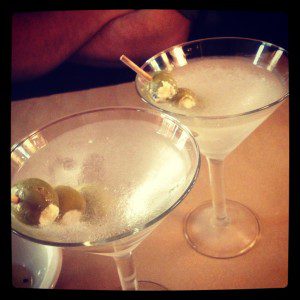 Oh, and continue to train for Ironman. Holy….
This "stress" is really wonderful, amazing, and answer-to-prayer type news for our family.  I've been driving 60+ miles total, to and from work, for more or less 6 years; the Expert, before the layoff, had been driving 75+ miles in the other direction for more years than that.  This move makes my drive shrink to virtually nothing, and the Expert's reduces greatly too. We'll be near a strong triathlon community. The kids will have great public schools when that time comes.  We found a great quirky house to rent, with a fenced-in back yard for the kids, and a surrogate dog next door (I can't have dogs—allergic…ah-choo. But the kids love pups.)  And I had a great Queen-busting 4-hour ride beginning at 4:30am on Sunday.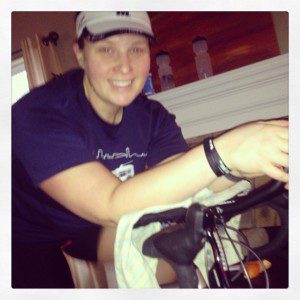 All positive things. Really. Can't complain.
Except…
We currently have a wonderful babysitter, Ms. J., for our kids.  I always say she's a better mom to the kids than I am. The kids love her. We love her. When Stella gets mad at me and the Expert, she says she's going to live with Ms. J.  After the Expert's job loss, we didn't want to lay her off during the transition, so we kept her employed because we didn't want to lose her in the event that the Expert ended up working near our current house.  And I watched as some days the Expert had a babysitter there while he was at home. It made me crazy, but we had to do it—because we loved Ms. J. and the kids loved her. There was never any question about what we would do, no matter the cost.
Well, today…we had to let Ms. J know that we were moving. And that it was the end of the road for our family and her.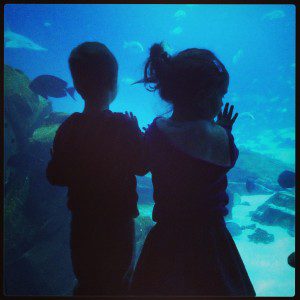 And because everything had moved so fast with this new job and the move, it hit me like a ton of bricks this afternoon.  And I couldn't stop crying. I hate that we have to unemploy her. I hate that the kids are going to miss her so much. It makes me feel like a terrible mother… even though I know we have to do it, and the kids will be just fine in the long run.
It's been heart-wrenching.  This coupled with a dear friend's father's funeral on Thursday—it's been many, many emotions in the past week—good and bad and life-changing.  [green smoothies, french fries, salmon with fruit, tacos, cheese, ice cream, beer].
But with all these blessings and emotions and fears—I am humbled and so thankful.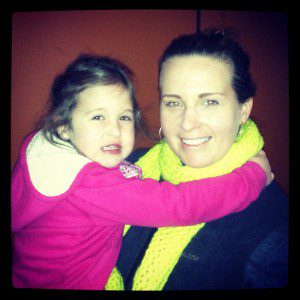 For the first time EVER, I will pick my children up from school.   Yes, I said ever. Whaaaaat?  Well, when you work 32 miles away from the school, you can't leave at 2 to pick them up.  But when I work 4 miles away from the school with an afterschool program—I can. I can, and I will.
And for the first time EVER, I will rotate with the Expert in taking the children to school. Yes, I said ever. [fruit and protein shakes and Omega-3s!]
Meaning that it's me and the Expert and our babies.  For the first time.  We get to be there for the kids. And because of that, my heart is so filled with joy.  I have always done the best I can with regard to time with them while juggling lots of other things. The kids have always been so  well-adjusted because of it, I said.  And I still believe that.
But now… to get to pick them up from school? It makes me happy. And I can't believe I will be able to do it.  Finally.  Now that they are 4 and 5…
But at the same time, leaving the past and people dear to us… the word "bittersweet" just doesn't cut it.