After my post yesterday about love and being nice to oneself, I couldn't believe the thoughts banging around my head as I walked down the hall at the office a few moments ago.
As I walked down the hall at the office a while ago, I felt a little bit of a butt pudding jiggle going on, so I said to myself, inside my brain, Fatty fatty two by four, can't fit through the kitchen door.
It might have gone unnoticed in my ping-pong of my brain, except as I walked by the elevators, I saw my reflection and it happened again. Only this time, I said it out loud.
I kid you not.
Now.  I spend most of my day at a desk, poring over emails and tiny printed documents, so sometimes when I walk to the bathroom, I talk out loud—maybe just to clear the air, to breathe. I don't talk loudly, but more of a mumbling, muttering, crotchety thing. It's just a thing I do. I get it from my dad. I remember watching him sitting on the porch, and talking to himself most of my childhood. I thought, Crazy man!  Now, I inherited the crazy. I am my father's daughter.
But it's not the muttering that bothers me… it's what I said.  First I thought it, then I said it. To myself? I called myself fatty fatty two by four. Good grief. This sh*t has to stop.
How?! How do I make the negative garbage stop?  Yes, I'm still seeing my hypnotherapist and that's helping a ton (Two Ton Tussie!… okay, stop it.)  And when I fall off the nutrition wagon, I hop back on it much, much quicker… now, I'm only wander around, off  the wagon, a few days, instead of a few years.
There's a part in my book where I write, "I don't know when my body image innocence disappeared, but all I know is that when it did…it was gone for good."
And the fact that I sing-songed myself a tad of taunting hate speech this morning took me back to maybe where it all came from.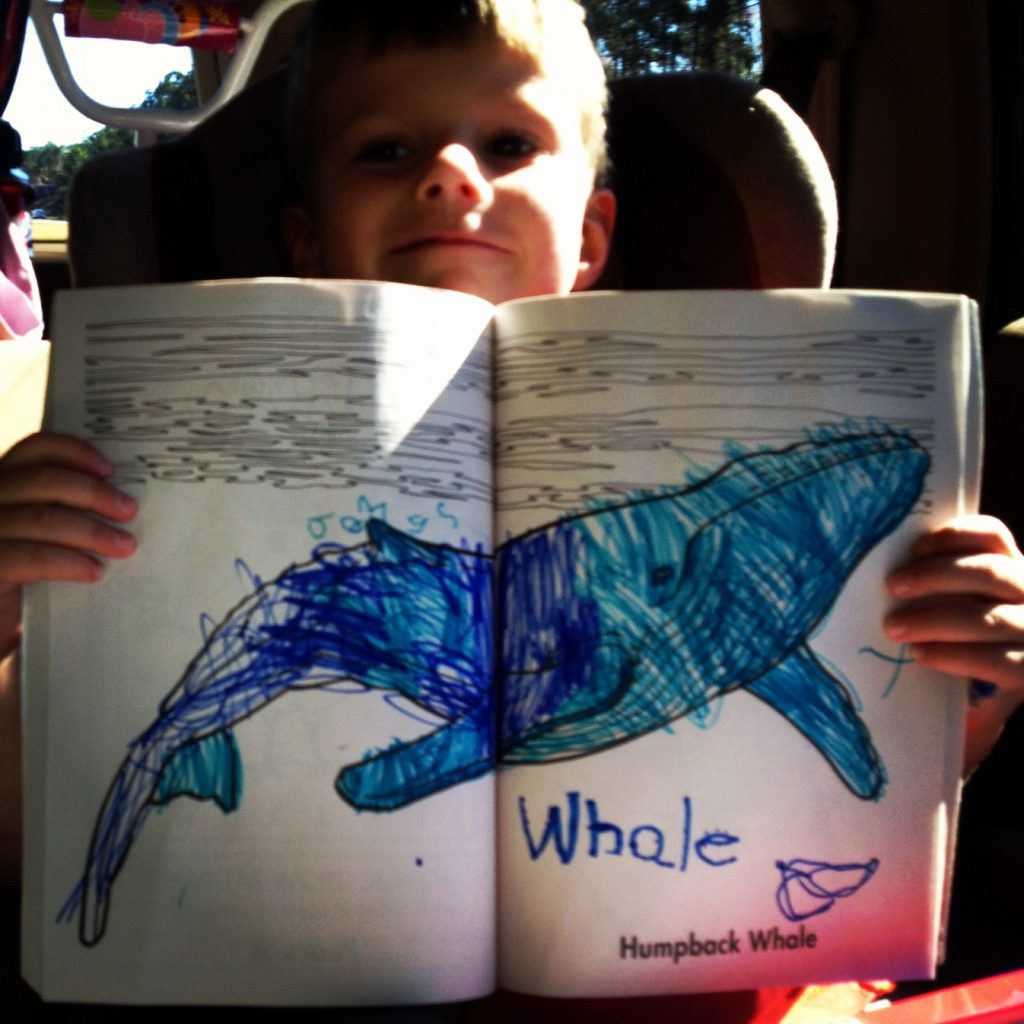 This miserable little kid in my elementary school used to make fun of me hardcore. He was a little shrimp, and he loved to call me fatty fatty two by four. And I hated him. But I was never one to take his crap, so I dished stuff out to him too… four eyes, four eyes (which was stupid, because I wore glasses too), and other stuff I can't remember now.
The interesting thing is that I don't think I ever knew I was a fatty fatty two by four until the kid called me that.  And I hate thinking about elementary and middle school for that very reason.  Things I was called;  things I called others.  Yes, kids are stupid and cruel.  I was hurt; I hurt others. Awful childhood crap.
Fatty fatty two by four.
Does the correlation to my weight issues correspond to these memories of my childhood?  The eating in secret? The fatty fatty taunting? Does somehow walking to the bathroom in the middle of my miserable day trigger something in the forgotten place of the past?
Or does it go further down the line?  Like as a teenager, how every single guy I even remotely "liked" ended up with someone who was thin, enjoyed the fine arts and didn't like monster trucks, UFC or beer? (Okay, so the monster trucks are a bit of a stretch. Sorta).  Or was that just my perception?  That I wasn't good enough for those people… so therefore, I wasn't good enough? Of course, now I see it differently, but is that part of the years of bad talk?
Boy, is this an epic ramble…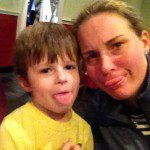 Okay. Fine. You can delete me from your Google Reader now. I know this might be too much hogwash (oinky oinky little piggy) for anyone to take.
But seriously… why do I have these thoughts? After all these years… after two and a half years of tri-ing.  I mean, I wake up before the sun most days. I swim far. I bike far. I run far (but very, very slow… porkchop!) …and the best I can say to myself  this morning is fatty fatty two by four?
Maybe you have a nice person for an internal talker… but if you are struggling too, with negative talk about your weight, your life, your job, your worth… whatever it is… maybe we can figure this out together.
Here's the best advice I've got right now in the plan to self-love:
1) Recognize the self-hate talk and tendencies. In other words, I am trying to pay attention to the thoughts I am having. Today, I noticed the fatty fatty. That's a good step. For years, I believe I have just talked, without noticing the hate I was showering upon myself.
2) Vow to make the self-hate chatter stop.  I am vowing to stop saying awful things about myself to myself.  Now, putting that into practice is proving difficult. Obviously.
3) Work hard on nutrition, training and implementing good mantras.  As Coach Monster says, You must keep the good streaks going.  The better the "good" streaks, the less the mean thoughts will likely arise.
4) Surround myself with positive people.  I will no longer go to lunch with people who make me miserable. I will not email or Facebook with idiots who make me crazy. For the most part, I have a great, positive force field around me… but there's always times when the Energy Vampires come out. I try to keep my garlic close.
And finally…
5) "Do your best and forget the rest." (Credit to Beach Body/P90X guru, Tony Horton.)… this is a tie-in to my, Just Keep Moving Forward.   I will do my best in the present, and no matter what the result… keep on, keeping on, in a forwardly, Oprahly direction.
If not for me, then for my children. So at least maybe I'll know what to say to them… if they start muttering negative things to themselves.