Call it the post-race slump.  Call it the scary holiday rush that's upon me.  Call it laziness, fear, and general self-destruction.  But for the past two weeks, I've been the Head Conductor on the Hot Mess Train.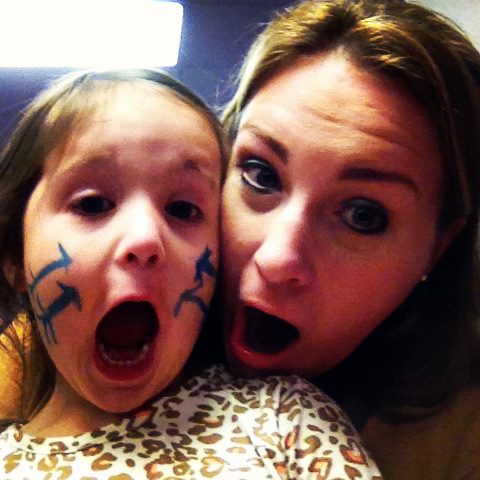 And boy, is my Caboose paying for it.
I've had people guest posting for my blog, because I haven't had anything nice to say except:  mmmmmmm, food.
And last night, I bought this scully at the the gas station. With chips.  And beer.  Okay, fine. And a Reese's Cup.  What in the…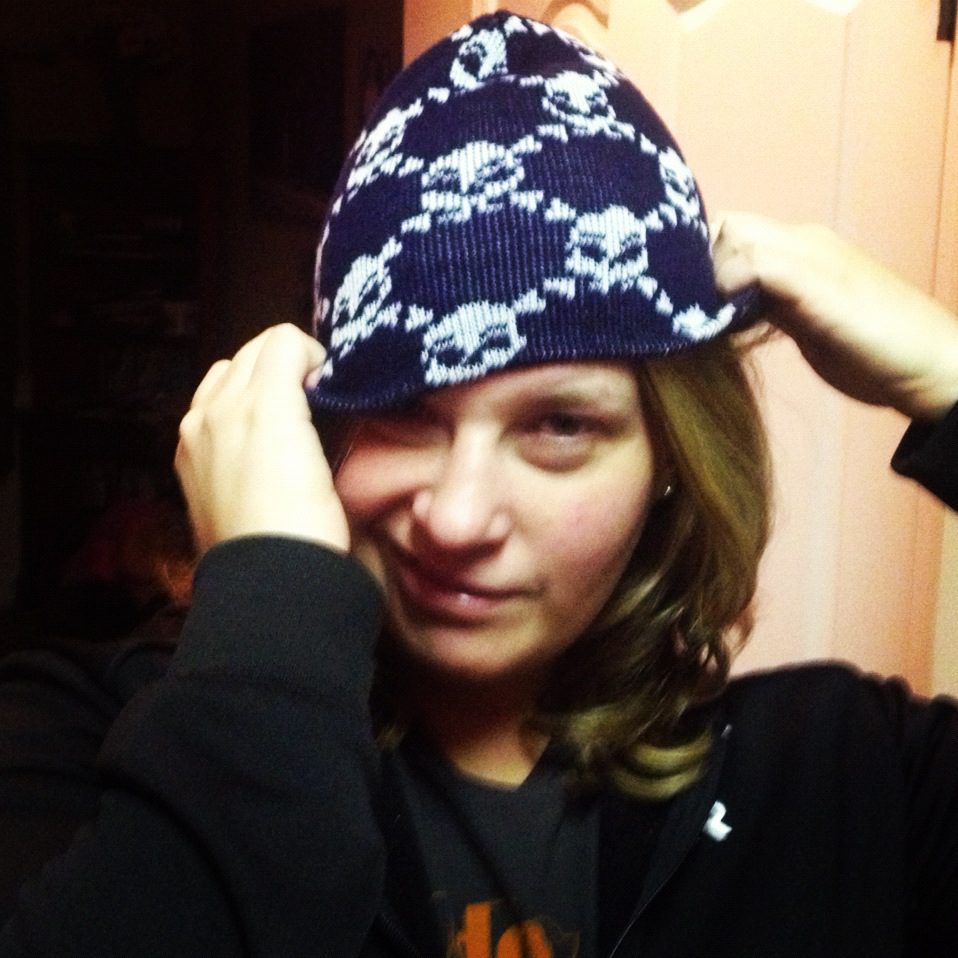 Hot Mess. Me. My Ironman Miami jacket, a skull scully, and a shirt from Halloween that reads:  "I do tricks for treats."
Choo choo!  What's on my train? What do we have here, Bob?
Oh, lemme see!  Missed workouts! Bad eating! Terrible habits! Sleep deprivation!
Yes, it's been bad. But there were some really good, clean eating and workouts somewhere in there too.  Yesterday was not so great. But today is good. Tomorrow will be good. Saturday I'm taking my bike out for the first time since Augusta, so I'm looking forward to getting back in the saddle. Andy has been cold and lonely in the garage by himself.
I have learned that being a Hot Mess is part of who I am, so I am learning to adjust… to pick up, move on, and work on bettering myself today.  Not dwelling on the mistakes, but looking towards the future.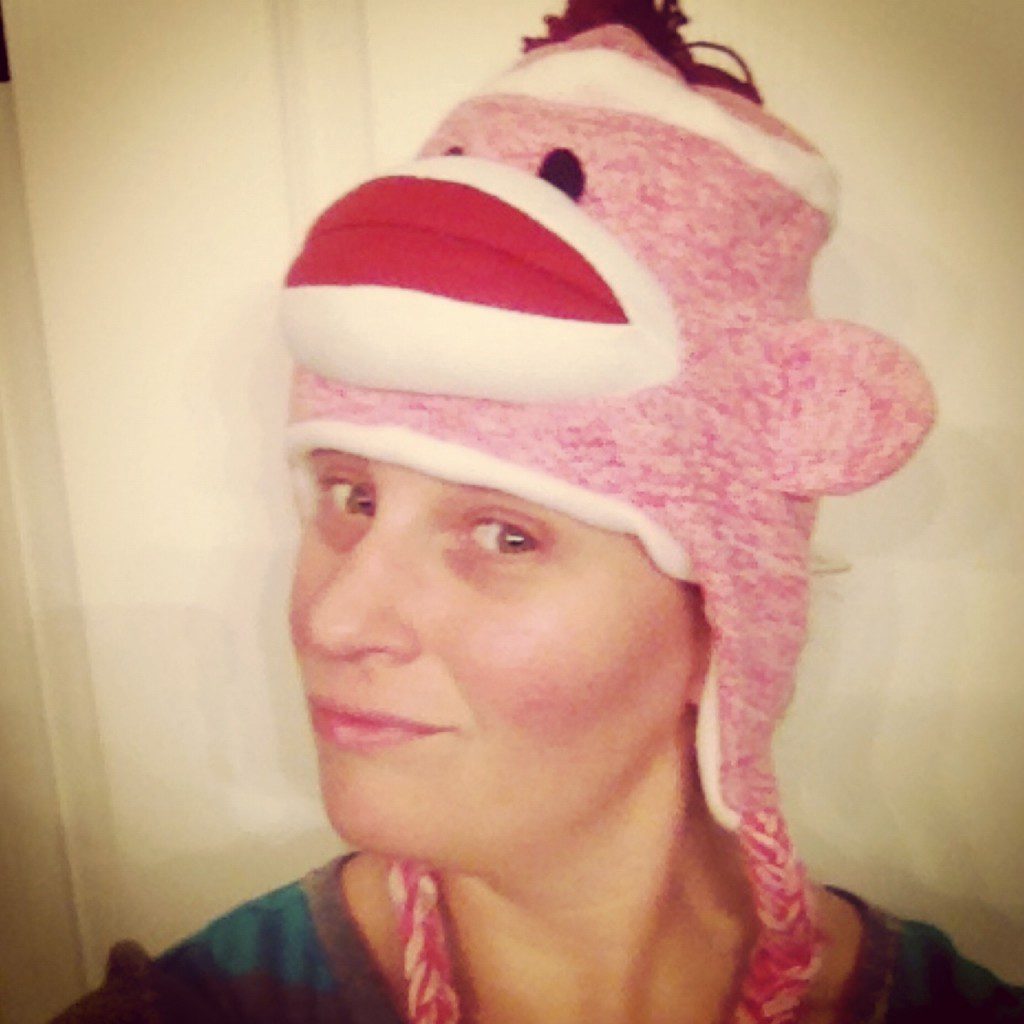 [Oh, and here's the Sock Monkey hat I bought on Monday.  What is happening here??]
I told Sweet Red that I can't get away with bad behavior when I blog.  She said, "It's because you tell on YOURSELF."   True. I'm a tattle tail.  Actually, my art teacher in high school fashioned me a tail and made me wear it… Now, I don't tell on others. I just tattle on myself.
I'm telling on myself. So there. Now, with the bleak realization that this Ironman ain't going to train for itself.  Train. Choo Choo!!!  I'm hopping on a new train.
Luckily, I'm still down 6 pounds (but that means that my Hot Mess Train has added 6 back)…ugh.  However, the Expert and I are getting our acts together. In time for the holidays. If we can survive the holidays with good eating, then we can do anything.
219 days until Ironman Coeur d'Alene. 7 months, 7 days.  Lucky 7s.
Again. This Ironman is too big, too important to be floundering.  No more flounders (tilapia, maybe….)
Watch out. The Ironman Train. Chugga chugga choo.  Time to put on my Chubby Engine That Could hat… and get cracking.
=================================
The Paperback book.
Available NOW on Amazon.