So the Expert and I are running the Rock and Roll Half Marathon in Savannah, GA on Saturday…which is fun for many reasons.  Savannah is my hometown –and all of our family is still in that area. Can't beat a trip to see family AND run a ridiculously long distance first thing in the morning.
We originally planned to run the FULL marathon. I decided against it after breaking my foot in February and just getting back up to long runs before Augusta 70.3.
And then I decided that I wanted my first marathon to actually be in an Ironman.  Since my first half marathon was in a half Ironman.  Tradition and all (crazy once, crazy twice).
I have run one "stand-alone" half marathon to date (where I spent the vast majority of the race chasing a man dressed as a Pabst Blue Ribbon can…)
But I have completed two half marathons… in half Ironmans. For some reason, I don't "mind" the 13.1 miles after a swim and bike.  But the stand-alone 13.1 fills me to the brim with dread.
I think because in a triathlon, I am able to take each event at a time… the swim and the bike are all I can think about for four or so hours, that by the time the run appears, I'm so "warmed up" and ready to finish up the race, that I don't dread the run as much. Also, in a triathlon, I have moments where I feel fast… in the swim and on the bike.
In a running race? I never feel fast.  Never. Nev-uh.
Also, I'm waking up to only RUN.  Which is tough. I like to swim and bike. A sane person would think… "That's easier. Two less things to do."
True.
But… running.  Oh, running.  Me and my chicken wing.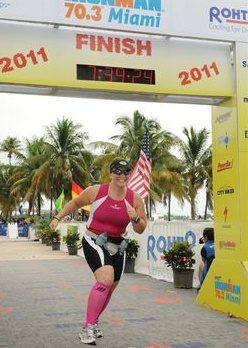 Technically, I guess this is my fourth half marathon and I shouldn't dread the distance….
Maybe I'll get up at 3:00 am… swim 1.2, bike 56 and then roll up to the starting line. "I'm here! Ready to run now!"
Is it totally weird that… that idea actually sounds more appealing to me?
=======================================
The Paperback book.
 Available Now on AMAZON.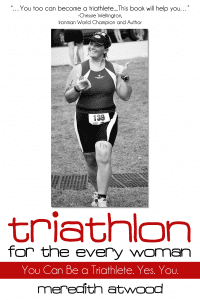 Available the SBM store:
Three Week Metabolic Boost Nutrition Plan 
(regular, Gluten-Free or Vegetarian)
and
The Metabolic BURN Nutrition Plan
(regular, Gluten-Free or Veg)