I experienced a very weird feeling yesterday. Very weird.
The weird thing that happened was a ten mile run. The other weird thing is that I think my mind is writing checks that my body doesn't want to even present to the bank… because it feels almost like check fraud.
Here's what I mean.
So Saturday was the Boy Swim Bike Kid's 5th birthday. We had a party at Chuck E. Cheese for him, and it was great.
My family came up from Savannah, Sweet Red (Ansley, the friend formerly known as Ralph) came with her kids, and everything seemed to go great. I made a giant Spider-Man cake and only had like 1 or 2 reasonable bites. Really. No fib.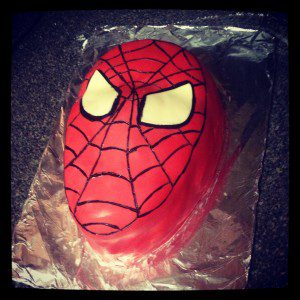 I ate a little more than I would have liked this weekend…but nothing overly insane. A few pieces of cheese pizza at the party (but I had a smoothie for breakfast, and chicken soup for dinner). Breakfast Sunday morning was a smoothie, and I ate well yesterday. The main thing was the beer and wine, but that's just another one of my evil vices, that results anytime there's a party.
So actually, I was pretty proud that the weekend did not result in a complete nutritional binge blowout. (Really, I think alot had to do with my friend, Life Coach Carrie pestering the living hell out of me via text message on Friday with all the ways that I should remain in control of my nutrition over the weekend. I intended to ignore her, but it crept into my psyche and she probably saved me from myself… she's so awesome.)
I'm learning. I really am. Weekends are tough… but the step ups are getting better, and the slip-ups smaller. I'm rolling with it….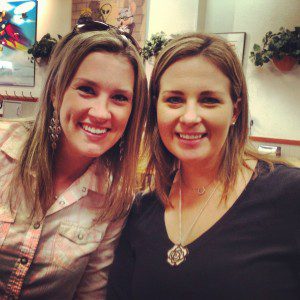 Still, I woke up a little puffy and icky on yesterday (Sunday) morning. Made breakfast with the Expert for the family, and then I packed up my stuff for a run.
The Expert and I have the Rock 'n Roll Savannah half marathon on Saturday, so I need to put some miles in…I knew my schedule had 10 miles on it (which I had not run more than 7 since Augusta 70.3)… so I wasn't expecting the run to feel that great.
The weather was chilly. I Camelbaked some water and gels with my music, and I took off running.
And the run was hard. And it sucked. And I just kept going, ignoring how tired and sluggish I was. And I pushed, thinking… this music is nice, this breeze is nice, look at the trees, that's mile 4…mile 5…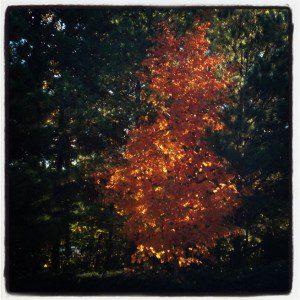 Around Mile 6, I had to go to the bathroom, so I ran into a fast food joint, did my duty, and took a picture with a Slushy.
Why?
Who knows.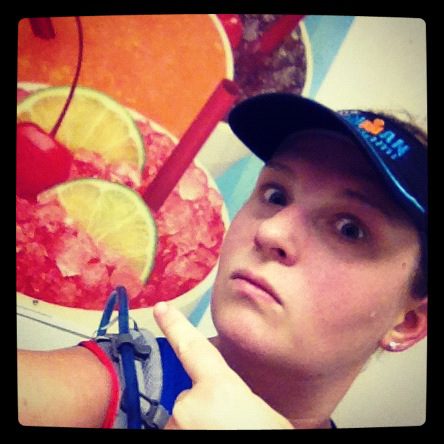 Then I got lost.
I was running a loop I knew pretty well, but I usually end up running a lap around a grocery store parking lot at the end to squeeze in a last 3/4 of a mile (because my loop is a loop which I can do 7-10 miles, depending on where I turn). Anyway, the grocery loop to top off a Ten Miler annoys me… so I went a new way.
And I had the best 1/2 mile detour ever, except I realized I had no idea where I was. Had to pause and Google Map my way out of the neighborhood.
Anyway, just shy of 2 hours later, I ran into my driveway. 10 miles done.
So when I say that I feel like my mind is writing fraudulent checks for my body… here's what I mean.
I walked into the house, I grabbed a snack. The Expert had run on the treadmill and he was feeding the kids. The kids were occupied, so I decided to grab a quick shower, but then I realized that I was FREEZING. So I got in the tub and I couldn't get warm. An hour later, I was nodding off like an old man on the couch, with one kid draped over me, doing the same. Before I knew it, it was dinner time. I stood up and I was completely exhausted. Like a complete crash cart.
I told the Expert… "I feel like I've been hit by a truck."
He nodded at me. (I guess I looked like it too).
What happened???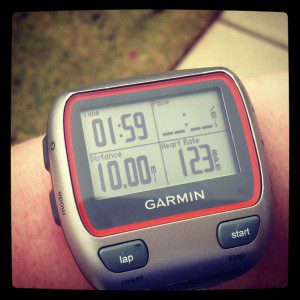 I realized that my brain told my body to run ten miles because that's what was on the schedule. There was no fluff about it.  Brain said, "Go run ten," and my body did.
[Now, my body was very angry afterwards. Very.]
But I learned from yesterday's run… that all the beating down walls in my training–all the really, really tough training days feel like they are paying off.  That my 7 to 10 mile runs are "base" runs now – that I can do them, almost on a sort of auto-pilot …because well, my schedule says so.
I felt weird because for a moment, I didn't feel like….me.
Everything cardio-physical for me has always been SO difficult.  And I find that some days, the struggle isn't as great as I would have thought…that the training is really paying off, and the triathlon lifestyle is really starting to take hold.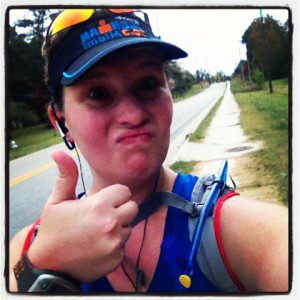 Even in the presence of a birthday cake weekend.
I think it's cool.  But I better be careful… because my Brain, the evil scam artist, is going to do something crazy like sign me up for an Ironman or something…
Oh geez.
=======================================
The Paperback book.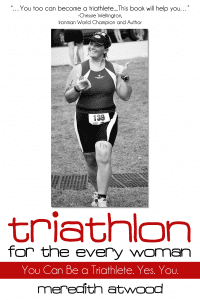 Go HERE to order the best book you'll EVER read
(okay, maybe not THE best… but it's kinda funny.)
Also available, the Three Week Metabolic Boost Plans
(regular, Gluten-Free or Vegetarian).