—-
Today was the first "race" for the Swim Bike Kids.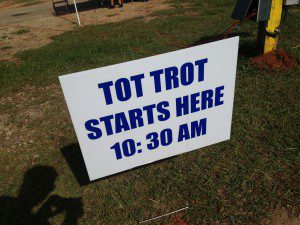 Not watching… but rather, participating.  I had planned to run the 5k, but my knee is still iffy, so instead, the Expert and I just took the Swim Bike Kids out to the race for their first "Tot Trot."
The Boy SBK is the oldest. He's almost 5.  His nickname in our house is "Captain Careful," but because he is timid and pretty much waits for the lead of his daredevil sister, the younger Girl SBK, almost 4.
This race was no exception. The Girl SBK was stoked.  The Boy SBK… not so much.
At the starting line, they both wanted to me to hold their hands.
The Boy SBK refused to run at all until I promised that I would run with him and that it "really wasn't a race."
I held the Girl SBK's hand too.  BUT… after "go!" was announced… the rest was history.
Here's some lessons in pictures from the wee ones.  I'm so proud of my little SBKs.
Here's the start of the race. This is when the director said, "Go!"
The Girl SBK , looked around, saw that it was a race… and she took off running… at an impressive speed.  The Boy SBK and I maintained our own, steady pace.
(She must be Mountain Goat's daughter.)
(The apple doesn't fall far from the tree.)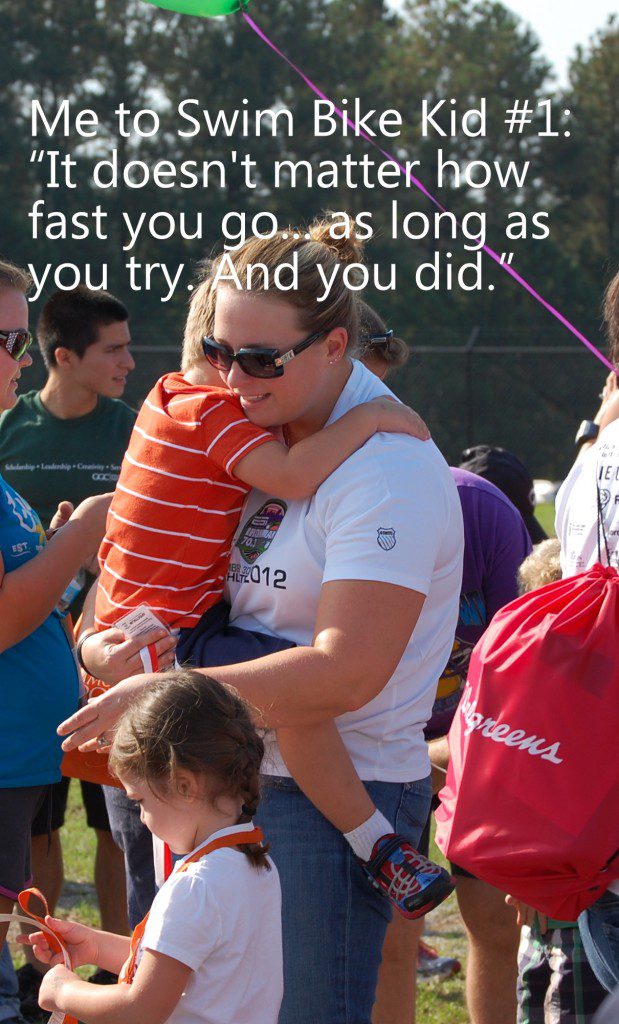 (Be proud of yourself.)
(Enjoy your bling.)
(Show off your bling.)
And…
==================================

 Triathlon for the Every Woman
Paperback.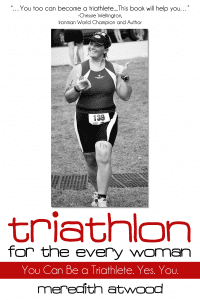 Available NOW.