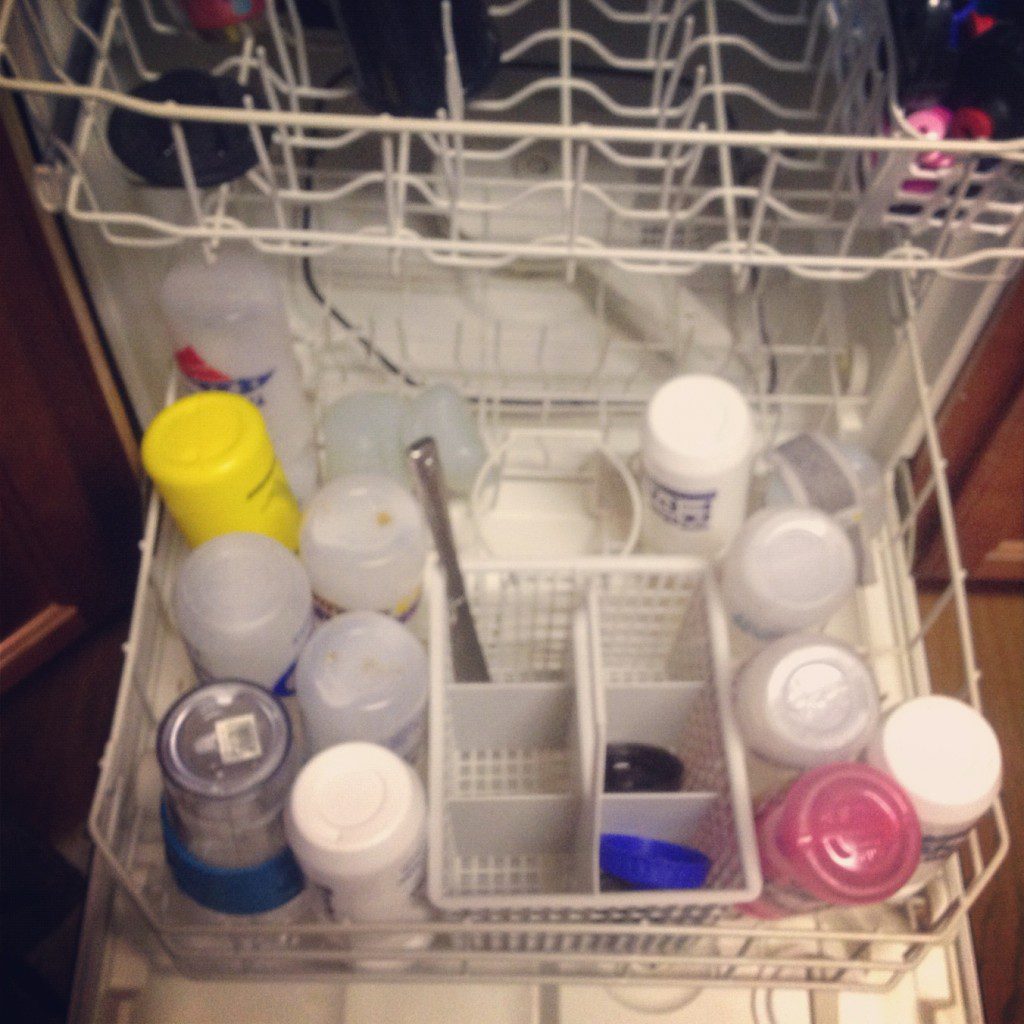 Triathlon-a-palooza weekend! Proof is in the diswasher.  All water bottles, one knife (for the peanut butter, of course!)
The Expert had an amazing showing at his third ever Olympic distance race at Tri the Parks in Elberton, Georgia – taking almost 22 MINUTES off his time. Wowzers.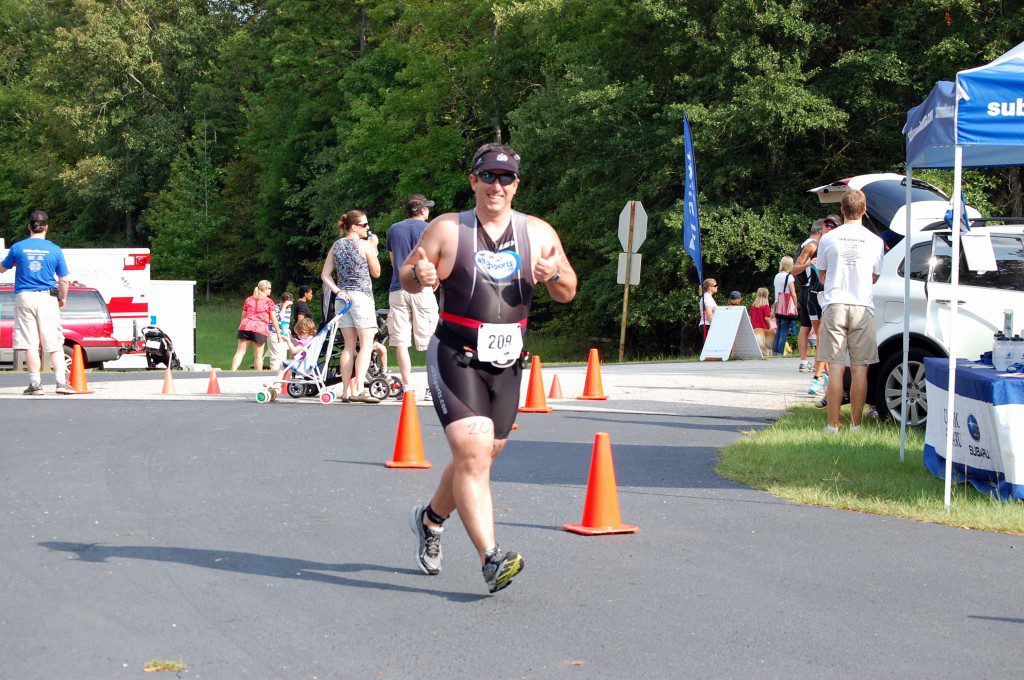 We both raced it last year. This was the one where we had an enormous fight before the race start and drove through the boondocks to find our way to the race. I decided against racing it this year, just in case we had a replay of the pre-race events.
So I crewed for the Expert and cheered for a few SBM friends, Elizabeth, Kimberly and Jackie.
Both Elizabeth and Kimberly did amazing, knocking tons of time off their race too!  Kimberly was FIRST OUT OF THE WATER for the ladies – I said, "Goooooo Andy Potts!" when I saw her!
The weather started out lovely for the race, but a monsoon came down during the run and everyone was soaked.  The Expert has some massive foot blisters from the wet shoes.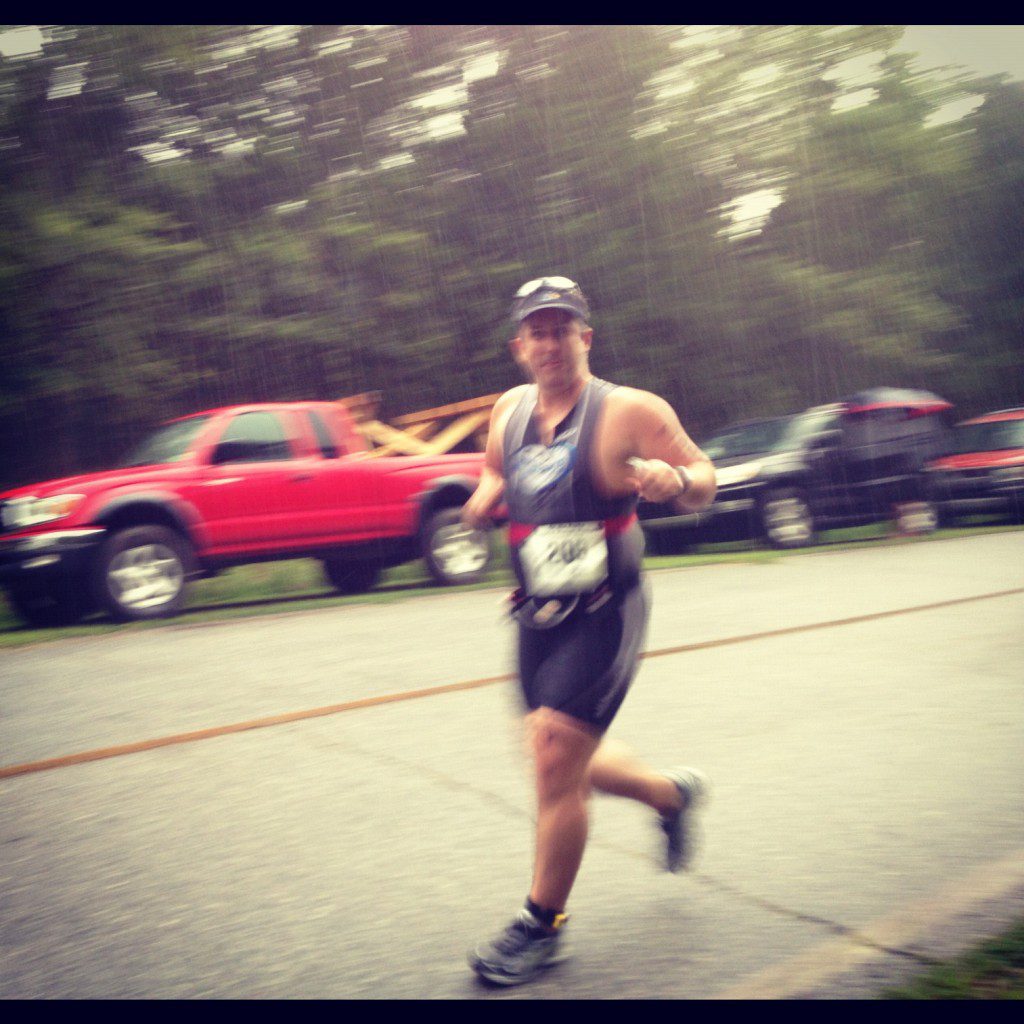 Proud of everyone's effort – it was a great PR race!  I was able to sneak in an open water swim while everyone was out on the bike, and be back in time to cheer everyone in T2.
I apparently walk in circles when I change clothes after an open water swim. 🙂
Then of course, today came the biggest brick workout ever.  A 62 mile ride in the hills, plus a 6 mile run.  The Expert agreed to take the kids for the day, and I took off by myself about 8:30 for the bike. Note to self: leave earlier next time.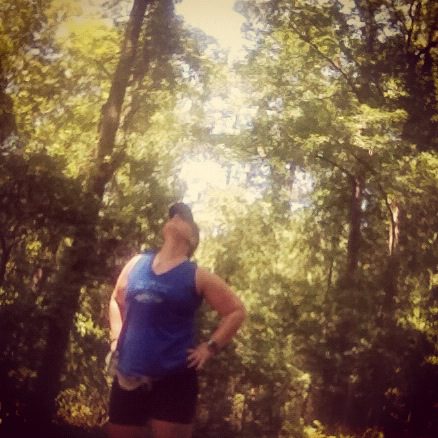 It was a beautiful morning! 62 degrees!? Yes!  By the time I was done with the workout, it was 92 degrees, but still… was beautiful while it lasted.  I wanted to go to Silver Comet Trail for the ride (flat and fast trail ride), but I decided to bring the pain in the hills. And the pain was there.
But still, it was  a good exercise in mental toughness today.  Especially to put out a 5+ hour effort by yourself… whew.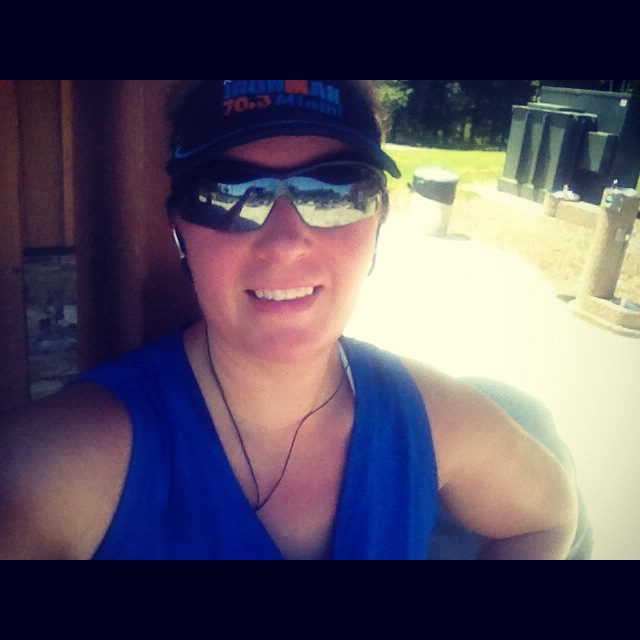 But I needed to put down that mileage.  Basically, I realized that if I paced similar to today's workout during the 70.3 coming up.. then adding on 40 or so minutes for a swim (conservative), and a (very conservative) 14:00 minute mile for the remaining 7.1 at Augusta, then I will finish around 7 1/2 hours easily.  So it was a good confidence booster.
Now, if I can just refrain from breaking feet or spraining ankles for the next 7 weeks.
The strange nightgown was back  hanging on that house too. WHAT DOES IT MEAN!!?

Thank you for all your encouragement. I think about ALL of you when I am working hard – it helps so much to have the accountability!  Have a great week friends!