This morning I was swimming at the gym where it "all" started. By it "all," I mean my triathlon journey. In 2009, I found my way to the Concourse Athletic Club, which was located directly below the towering high rise where I used to work. When I walked into that gym in 2009, I was scared, lost and lonely. I had absolutely no fitness about me, and I was so tired. Life was wearing me down.
I found my way to Coach Monster's indoor cycling class …and now, years later, I am signing up for an Ironman. A real Ironman?
What in the…??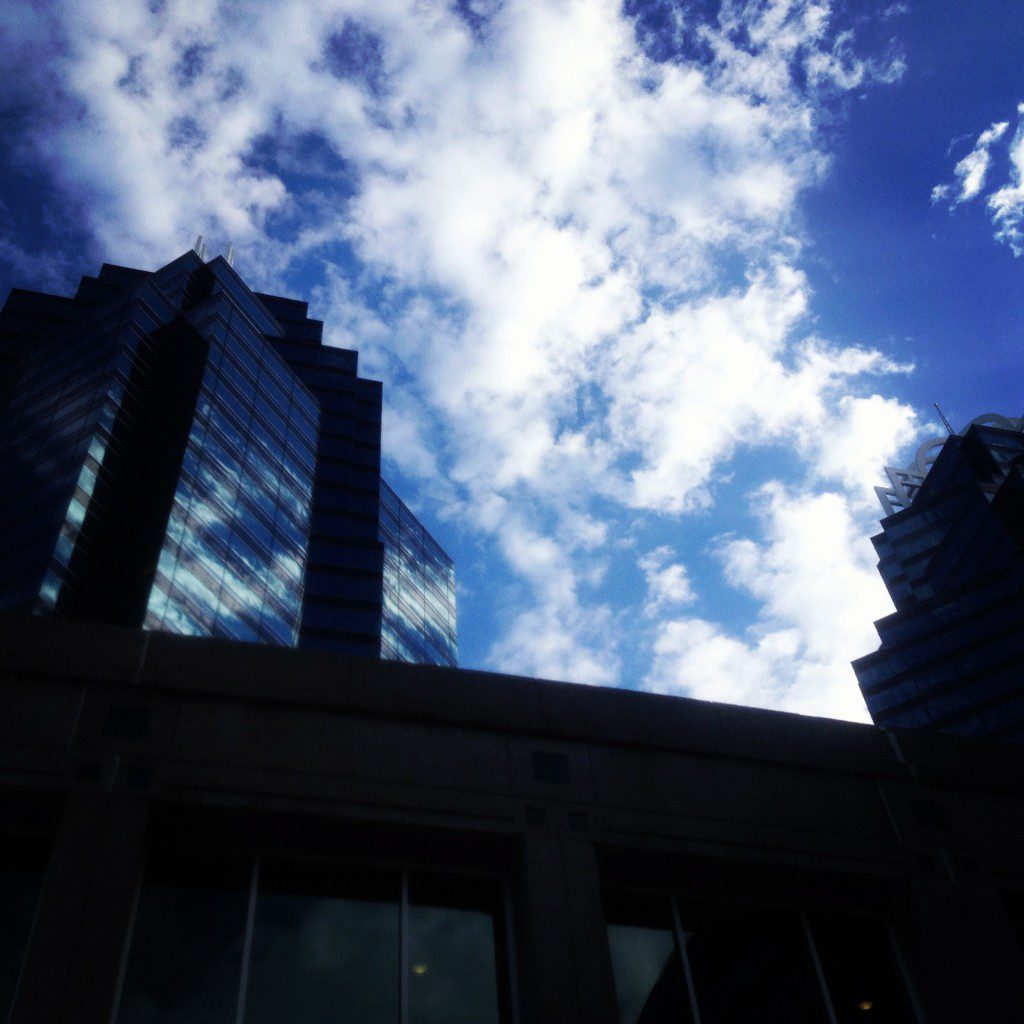 As I looked up from the pool this morning, to the high rise where I used to work… and as I glanced down the lap lane where I first swam only 15 meters and sat up sputtering… I truly appreciated my journey.
When you take your life as a whole and look at chunks of time instead of mere hours, days and weeks… you are likely in one of two frames of mind:
1) Amazed at how far you've come; or
2) Disgusted at how far you've been gone.
From 1998-2009, I would look back on each previous year and think, Ugh, I was thinner last year. Or, I can't believe I have wasted this last year. Year after year, I was heartbreaking myself with my own action (or, inaction).
Finding my way to this gym and starting triathlon was about making the committment to look back on my chunks of time and seeing something better.  Every year, I want to be better than the last year. And since I have found swimming, biking and running for the past two years I can say, "I am better this year than last."
Now, I know I won't necessarily be faster or thinner each year (I hope so, but realistically… maybe not).  But as a whole, I hope to see that the prior year made and molded and worked me into a better person, wife, mother, friend and athlete.
Today, someone at the gym commented, "OMG, an Ironman? But you have two young kids, and a job? Are you serious?" For a moment, I had a Coeur d'Alene panic attack and these words, He's right, I can't do this I can't do this I can't do this I can't can't can't… crazy ….where's the doughnuts and ice cream …I need a drink, bounced around inside my head.
But then I realized something…
If back in 2009, I had been able to fast forward my life… to October 2011…  I would not have believed it.  Me? I would have finished a half Ironman? Ha, yeah right.
What if I could merely have fast forwarded to this morning?  I'd be running 4 miles and swimming 3000 yards before work? Okay. Yeah, give me some of that crack you are smoking.
My point being… one day you may be looking up at the same building and seeing your world in a whole new way.  Yes, it's still the same view, but your perspective will completely different.  I just hope that the perspective brings on feelings of joy, success and perserverance… not sadness and regret.
For so many years, I wasted time on sadness and regret.  I hope to never do so again.
When I die, I want my tombstone to read…
"Here lies Swim Bike Mom.
Since 2009, right now is the first time
that she won't be better than she was the year before.
At least… here on Earth." 
🙂
For now… we move forward, we try harder, and we never give up.  That's the real goal.