I have hesitated to do this for a long time…
This?
is telling my weight to the entire world….

Well, it's official. I have a metabolism. And a good one. I believe Ilana's words were "Your metabolism is actually above average."
And because of this, I am going to tell you what I really weigh…
After the testing, I was waiting to hear: "You have no metabolism" or "It's just terrible and that's why you struggle with your weight."
The Expert and I went in this morning for our BMR (Basal Metabolic Rate) testing with my favorite foodie/nutritionist, Ilana at Optimal Nutrition for Life. Ilana is a-maz-ing. I just am a bad student. The first time I followed her plan I also felt a-maz-ing and lost 7 pounds in 2 weeks.
Well, in light of my recent weight gain and the new my Ironman fear… I have been scared straight and I am on the super bandwagon 'o health. I am down 1.2 pounds today. Just in a day. Just from sheer lack of cookies.
The Expert went first. I was scared of the nosepiece and the mouthpiece… because I am claustrophobic. (Turned out to be just fine, BTW.)
Well. Apparently, the Expert's "super fast man metabolism" was ….not. His metabolism is actually below average, which means that between the two of us, we can actually follow similar, if not identical, meal plans.
Then he told Ilana his weight. And I stared at him. "WHAT??" I wailed.
We are only 12 pounds apart in weight. Oh, this bummed me out. Big time. (Consequently, you should have seen the perfect metabolic meal I just ate and how fast I moved on my session on the elliptical…)
So Ilana went over the results. My BMR is hovering around 1987. Which is considered a "fast" metabolism. Who knew.
So anyway, I thought I would be bummed to learn that my metabolism is normal… not to mention "fast." But Ilana said something that was awesome and I think is going to do wonders.
She said, "Use this fast metabolism to your advantage. Eat well, and your fat will burn off."
As I was on the elliptical (only a few more weeks to run!)… I was looking at my jiggle thighs and singing, BURN BABY BURN it's a THIGH RUB INFERNO… but I was thinking, I got it this time. I got it.
Additionally, the Expert agreed to a bet. I am spreading the word because I want you guys to hold me accountable.
So, on this day, I am going to tell you my weight.
Why?
Because:
1) Some of you send me messages saying, "But you don't understand, because you're not as BIG as me" or "You don't weigh as much as me, so I can't run like you." You will be surprised in about six seconds.
2) I want you to know exactly the struggle and truth that I am going through, so that you can see… that YOU can do triathlon (at your current weight), try to lose weight and be happy doing it (at least that's my goal!)
3) I need your help to get me to my goal. I really do!
If I eat well and reach my Augusta 70.3 goal weight, then I get a tri bike for my race.
Not a "new" tri bike, but a tri bike nonetheless. I really, really want the bike. And I want to feel good. I want to feel good in my skin, in my race.
So here are my numbers. Don't laugh. Don't cry. Just absorb them. 🙂
180 Pounds
218.8
What I Weighed After I Gave Birth
to my Second Child
265
What I Weighed When I

Started

Triathlon
239
What I Weighed at my
First Olympic Distance Race
215
204
So, as you can see, I have not been under 200 pounds since I started this journey. Actually, I have not been under 200 pounds since 2009. And that was only for a day, when I reached 199 for my 30th birthday.
I was on a good trajectory after Miami, but I've put on weight again. I am not settling for this battle. I know it's not about the SCALE, and I still don't cling to my scale, and I won't. I am going to keep my scale hidden most of the time, and only weigh at Ilana's.
So who's with me?? Really? Who is going to change? Let's do it for ourselves.
I love you guys. I mean it. The Swim Bike Mom community is amazing and I would have never imagined I would have so many thousands of amazing people who feel just like, and who are, friends.
You have given me endless inspiration and hope. I want to do the same for you.
By putting my weight out there, I am showing you what I want to be… BUT…I am also showing you what I accomplished during my "fatness."
So. Don't let weight stop YOU either.
We can ALL be better. But let's all be honest with each other, ourselves and get moving to being exactly who we dream to be.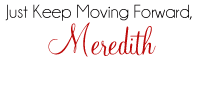 Swim Bike Mom on Facebook, Twitter, Daily Mile, YouTube and Pinterest