>I had a rather ridiculous post after I finished my first (and only to date) 70.3 race. I entitled the post "70.3 Piggy" and really, if you read the post, there's not a reason to doubt the title.
Today, I was a non-70.3 Piggy. Seeing as how I had a similarly ridiculous menu as the day after my 70.3 (but TODAY I only swam 1700 meters today and not 70.3 miles of swimming, biking and running, and am at least 5 weeks away from any sort of running movement (thank you, broke foot boot), I might as well come clean.
For the pure humiliation factor, I present you with the shameful-no-excuse-that-I-ate-all-this Menu 'O the Day:
I couldn't sleep last night, so I woke up at 4:30 and drank an entire pot of coffee by 6:45. Then I had breakfast: 2 biscuits with cheese (but the home kind, so not as evil as fast food, but still evil). On the way to the gym, I snagged some of the kids crackers. I swam, and then we ate at LifeTime Cafe where I had a "healthy" chicken quesadilla. Healthy because it was at the gym, near the treadmills. On the way home, the "kids" wanted ice cream, so we stopped by the yogurt bar (danger! danger!) where I had a "sugar free" vanilla yogurt topped with all the peanut butter-esque toppings they had: Reese's, Butterfinger, and Reese's Pieces. For dinner, the Expert and I shared a crabcake. And I had a salad. A giant salad covered in calamari. Calamari, which was of the fried variety. Then some peanut butter crunch ice cream. (And 2.5 glasses of wine). In the movie theater (on our date to the appropriately named movie, THE HUNGER GAMES), the Expert and I smuggled in 2 wine coolers each, which were both delicious (and classy). Finally, when we were on the way home, there's nothing like a fun night if it's not topped off with 3 hot Krystals.
Homemade Peanut Butter Crunch Ice Cream. Word.
Holy. Guac. A. Mole.
Wait. No, actually, the guacamole was at dinner last night, along with tacos, chips and marga—-. Sigh.
Once I began typing this out, I got sick. Clearly, I'm hitting the breaking point with my nutrition. That eating pattern is insane. Holy….
And I know what to do, but I apparently do not give a flying rat's ass (why a flying rat? I never understood this) about what I know. Good grief. Unreal. What in the world???
I have had excellent guidance from my girl, Ilana, at Optimal Nutrition for Life. And when I implement, I see and feel the difference immediately. SBM friend, Steve, is working me on the Herbalife line and I am trying the shakes for two meal replacements.
But I really like food, and I wish I could somehow make real, live food work in my favor. Not protein shakes, not liquid… food. F-O-O-D. I have never been able to make this happen for any long period of time.
I blame two things: wine and ice cream. And peanut butter. And cheese. Dear sweet cheese.
Wait. I blame another thing: allergies. I'm allergic to everything. Seriously. Soy. Corn. Wheat. Pork. But I eat it all. Even on ice cream.
Peanut Butter Ice Cream with BACON and CARAMEL (corn syrup).
But worth every sneeze, sniffle and pain. I love you, San Diego.
Seriously, I am not stupid. I know know know how to make this happen. I fail at the implementation. Food is always my thing, the big rebellion. But damn, I am tired of the psychological fatness warfare.
And now? Being unable to burn 800-2200 calories on long weekend runs and rides? Woooooo-eeeeeee. Send me to the fat farm now.
If only I could put down the peanut butter… the ice cream… the vino…the cheese… the pizza. All of the allergens would disappear. I would feel better. I've done it before. But how can I put this crap down for good?
How? How can I? Tell me.
And don't say moderation. That is not a word I understand… (And apparently, not a word familiar to Planters, either….) Seriously, if I hear "moderation," I'll crawl through my computer and smack you with my extra arm fat.
Mmmmm. Big Triple Salty Nuts.
Tomorrow is a new day. Thank goodness.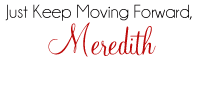 So fat. Can't button pants. Pass the peanut butter.