On my way out the door to work this morning, I ended up on the concrete.
I don't know what happened, except there was a snap and a landing on the left knee and a terrible feeling in the right foot. I'm not sure why I can't ever have a "cool" injury. I always do something butt stupid.
The neighbor was in his driveway across the street, saw the whole thing, and I was so humiliated that I hopped up, leaving my purse, yogurt and work bag in the yard, dragging my right leg behind me and dinging the doorbell a million times for someone to let me in. I had grass all over me, where I apparently rolled off the driveway and into the grass.
Immediately, I was hysterical, crying. Thinking not about: "how am I going to drive to work," but rather, "Oh no no no no no New Orleans New Orleans New Orleans."
One hour post-fall. Right Foot.
The Expert will be home to take me to the ortho at 2:30. Right now, I cannot put any pressure on it to walk, so I am hopping around the house. The crutches we have are upstairs (which for future reference – is a bloody stupid place to store crutches).
Left Knee.
I am trying so hard not to freak out. But I am freaked out.
And I can't stop crying. I'm blubbering and blubbering. I'm not seeing a run in my future anytime soon. Or a bike. Or a flutter kick. Here, I go again, crying. Okay. Breathing. Going to doctor, see what she has to say.
Two hours later… not looking better.
Not going to find the sky falling yet…..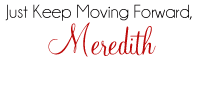 (Even if it's a crawl?)
If you want to be friends with a Klutz….