Finally! Healed from the
blasted Christmas plague
! Had an awesome spin class and two mile run today. Took it a tad easy, but really… I feel great and ready to get back into the wellness bubble. My heart rate was nice and low, my body felt rested, and my mind at peace. For now.
The Expert and I are hitting the road for a ride tomorrow. First time on the bikes together since Miami. Time to get cracking. Less than 112 days to
New Orleans
!
With this fact in mind, I wrung my hands a little and fretted to Coach Monster this morning.
Me: Only 112 days, I'm freaking out.
Coach M: No need to freak out. 112 days is an eternity. You will be fine.
(I blankly stare at him)
Coach M: It is. Stop looking at me like that. And you have to remind me. I need to register for that race.
One thing I am thankful about the NOLA course: no loops. I can't imagine seeing Coach M finish when I am just starting the bike. 🙂
So… The Expert and I had a craaazy day. Took the kids to the
train museum
in celebration of Stella Rae's third birthday.
Her birthday is actually tomorrow, on New Year's Eve, but we had the best opportunity today to break out the bubbly for her, so we did. I will never forget when she was born, only four hours later, we rang in 2009.
By the way, having kids is insane. In-sane. The Expert and I are laying on the couch, looking like we've been shot after the events of today… I had no idea how easy it was pre-kids. Ridiculous. The juggling act is getting to be a tad hysterical…
Anyway…
I am such a fan of New Year's Eve. Big events. The Expert and I started dating on New Year's Eve in 1998 (old farts). Of course, Stella's birth. The new beginning factor. I checked out my
other (mom) blog
, for the post from last year, and I found this quote. Seems kind of fitting for this year.
"I don't know if I continue, even today, always liking myself. But what I learned to do many years ago was to forgive myself. It is very important for every human being to forgive herself …because if you live, you will make mistakes- it is inevitable.
But once you do and you see the mistake, then you forgive yourself and say, 'well, if I'd known better I'd have done better,' that's all.
…If we all hold on to the mistake, we can't see our own glory in the mirror because we have the mistake between our faces and the mirror; we can't see what we're capable of being. You can ask forgiveness of others, but in the end the real forgiveness is in one's own self
….The real difficulty is to overcome how you think about yourself. If we don't have that, we never grow, we never learn, and sure as hell we should never teach."
[
I'm not sure if the above quote is actually from Maya Angelou, although the
source
claims it is (I haven't found the actual attribution and the link's "source" button isn't working – bah), but regardless, and even if penned by some random, angry teenager, I find wisdom in the words.]
So here's to new beginnings, and big 2012. And happy birthday to my baby girl. The runner in the family.
And the biggest priss pants ever.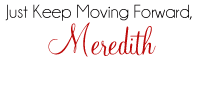 __________________________________________
Come play with us!
Swim Bike Mom on Facebook, Twitter, and Daily Mile
Got a confession to make?
Try out the Swim Bike Mom Confessional!