Lifestyle Coaching
Do you:
Feel stuck or overwhelmed with your future plans?
Want to get out of your own way?
Need to start a new career path and direction?
Have trouble with follow-through? Sticking to goals? Habits?
Want to a fitness and health routine, but don't know where to begin?
Need a whole-life overhaul?
Feel sick of the Nonsense in your life?
Want a path to sobriety that is unconventional?
Contact Meredith. for LifeStyle Coaching options with a wide-range of services tailored to YOUR needs. Send a detailed description of what you feel you need so that the response can be thorough.  LifeStyle Coaching can be used in alongside Endurance Coaching.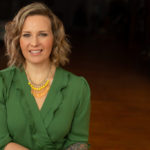 Meredith Atwood is a recovering attorney, sober warrior and dream-chaser. Meredith is not only an endurance coach, but also a "life and dream coach"–with a passion for helping individuals to get out of their own way and into their true selves.
Her next book, The Year of No Nonsense: How a Little Less Bullsh*t Can Change Your Life is the foundation for her this newest LifeStyle Coaching program.
She's a four-time IRONMAN finisher, seven-time IRONMAN 70.3 finisher, IRONMAN certified, USA Triathlon Level 1, Youth and Junior Certified triathlon coach, Level I Metabolic Efficiency Training Specialist (METS I), and USA Weightlifting Level II Advanced Sports Performance Coach.
A long-time Georgia resident, a short-time resident of Kansas, Meredith and her family are moving to Sudbury, Massachusetts in May.
Contact Meredith.