Thrilled to finally make the official announcement.
This is the first of two BIG projects for 2019. 🙂
"Triathlon for the Every Woman" has been completely revised and updated, and being released in March 2019 by Da Capo Lifelong Books.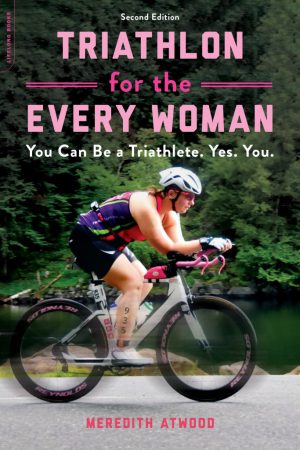 It's available for pre-order now.
If you pre-order a copy, send me an email with proof of purchase (meredith@swimbikemom.com), subject: I PREORDERED! so I can add you to the exclusive Triathlon for the Every Woman group list – where you'll stay up to date with the 2019 book tour, events, giveaways, swag and more.
If you loved the first book, you will LOVE this one.
It's completely revised and updated with more stories, more long(er) distance racing info, nutrition info, and Training Plans (and more).
Thank you, as always, for the love and support.
#ImSoExcited #TriathlonForTheEveryWoman #2Book19