Two 

Boston events on March 25, 2018!

How to Prepare for Your First (or Next) Triathlon
9:30am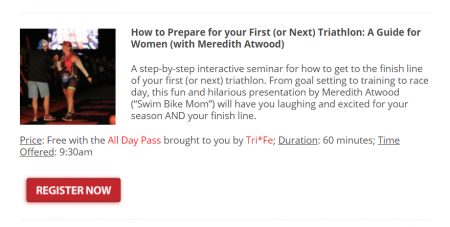 More information here.
Seminar is included in your Race Mania pass (which is $5!!)
but you must register for this particular seminar because of the limited room.
WHAT YOU WILL LEARN
In this 60 minute workshop attendees will learn:
Soup to nuts about swimming, cycling and running to train for a first or next triathlon
Race day tips and tricks
Embarrassing questions ASKED and ANSWERED!
JUST FOR ATTENDING
Meredith will have a variety of giveaways for attendees of this workshop including swag from Klean Athlete, Huma Gel, Rudy Project, The Best Tri Club Ever and more. One lucky attendee will receive a FREE Tri*Fe triathlon kit for her 2018 season ($195 value).
---
THE ART OF MOVING FORWARD
12:30 pm
Main Stage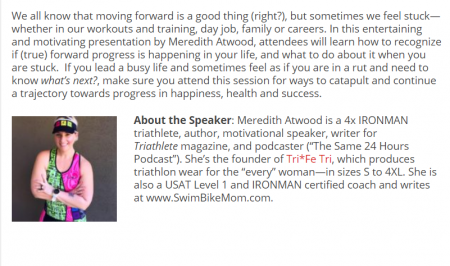 Seminar is included in the Race Mania Registration
We all know that moving forward is a good thing (right?), but sometimes we feel stuck—whether in our workouts and training, day job, family or careers. In this entertaining and motivating presentation by Meredith Atwood, attendees will learn how to recognize if (true) forward progress is happening in your life, and what to do about it when you are stuck.  If you lead a busy life and sometimes feel as if you are in a rut and need to know what's next?, make sure you attend this session for ways to catapult and continue a trajectory towards progress in happiness, health and success.
Learn more about Race Mania!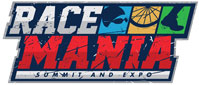 ---