Since the dawn of my triathlon journey, I have learned to take race photos for what they are—frozen images that hate me and want to make me hate myself.
Can we just all take a moment and appreciate how race photos are the absolute worst?
I felt the consensus run through social media and messenger today as they were released… the collective sigh of "UGH."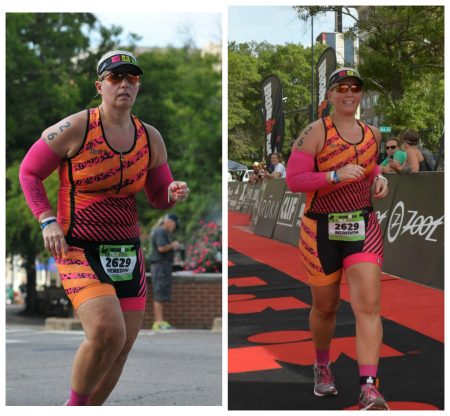 Same race. Same day. Same body. Same person. And I could be my own crappy "before and after" photo–within minutes of each other.
We cannot and MUST NOT let race photos (or any photos) define our bodies or our experiences.
[Our bodies are amazing! After all, look at what they can do!]
Today, I gratefully say "THANK YOU" to this body — in whatever light it was captured and frozen for all time in these photos—some great, some not so great.
I can appreciate this amazing body for all the miles it has traveled—and all the miles it will travel in the future.
That's the way to keep going: grit, gratitude and grace.