I received this email this morning.  I was actually dreading writing the Wine and Dine Disney half marathon report, so I decided to take a few minutes and respond to this email via a blog post, especially since Ironman Florida just happened on Saturday. I will eventually write about Disney. 🙂
Also, I also wanted to evoke some of YOUR thoughts, as readers and fellow athletes, and get some of your insights.  Please freely comment and respond to this post with your experiences.
The email was this:
I have read and followed you during my training for IM Florida. Your blog and insights and just real life truthful perspective has been inspiring. I was a DNF at the race and devastated. So much sacrifice, financially, time from kids , mentally… Just crushing.  Any stories or words from some of your followers that might experienced this? 
For those of you who might be wondering what a DNF is… it's tri-lingo for "Did Not Finish" a race.  So if you missed the official time cutoffs (even if you crossed the finish-line), walked off the course, were pulled for whatever reason by race officials, this is considered a "DNF."
The perplexing thing emotionally, sometimes, is that you can cross the finish line of a longer distance race (half Ironman / 70.3 or Ironman / 140.6) and still be an official DNF.  This happens especially with time-trial swim starts or rolling starts.  More about the rolling start in the Louisville race report, and an explanation of the time-cutoffs in Ironman particularly are in this report.
Disclaimer: I have not DNF'd a race (yet).  But I have been very close in two of the biggest races of my life – and I had a really "bad" experience in one of them (Lake Placid). So I am going to come at this post from that experience and angle, as well as my coaching experience, and then for those of you who have things to add or correct me on – please do!
I would love for this to very much be a collaborative post, full of heart and wisdom and experiences from our tri community.
As a triathlon coach, I have had a few athletes DNF, and I know the heartbreak and devastation associated with it.  First of all, it just sucks.  But these are the few things that I say and remind my athletes experiencing the aftermath of a DNF.  I am going to approach this from an long course perspective (half Ironman and Ironman… the brand or the non-brand. It's easier to call it "Ironman" for simplicity sake).
But the same principles in this post apply for ALL distances.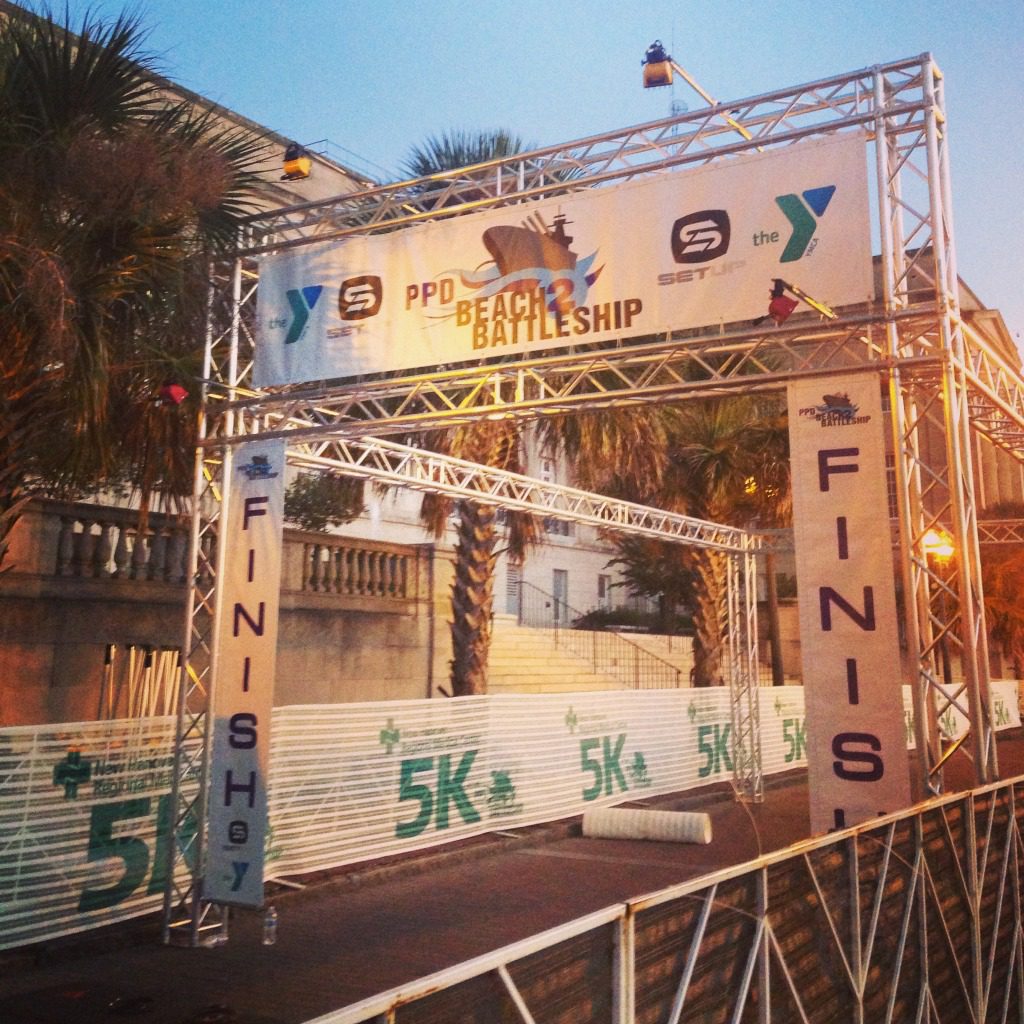 Distinguish Between a DNF… and a DNS
First of all, you showed up to the race.
You were NOT a DNS ("Did Not Start").  That alone is a huge accomplishment. Think of all the training and dedication and hours that you put into showing up and putting yourself in the game on race day.  Take one small moment and pat yourself on the back for the following:
Dreaming big
Settling a goal
Training for that goal
Believing in yourself
Showing up on race day
You should be proud of the fact that you put on that stretchy suit, goggles and a swim cap and you showed up.
I do not mean to say that DNF is better than DNS. There are circumstances where racers should absolutely NOT race, should NOT start, and should NOT show up—but I AM staying that if you put in the training and you are able to start in a healthy and trained body, in a race that you have every right to show up and race… THAT is something good.
Something like 3,300 people register for Ironman. And on race day, approximately 2,500 show up.  That means that EIGHT HUNDRED PEOPLE did not make it to the start.  However, you were one of the ones who made it to the start, well-trained, healthy (or healthy enough) and injury-free (or mostly-injury free).
That alone is a big accomplishment.  Congratulations on that.  Seriously (no sarcasm here).
[Side note: I'm not saying that if you DNS a race that you failed … I'm just saying that if you have the chance to make it to the start, you are: a) lucky you made it (some people would give anything to be there!); and b) you should be proud of you for doing so.]
[As another side note: I absolutely, positively do not endorse showing up an "trying" a race. I AM a cheerleader–but you should be trained and ready for the race of your capability and level before you attempt a race on race day. Someone in the comments brought this up and I wanted to revise to be clear.]
Distinguish Between What You Could Control and What You Could Not
In my first Ironman, I had an acquaintance who was super fast. And he finished in 14 hours and some change. (To me, that IS super fast… but he was more like a 12 hour guy).  What happened?  Well, he had not one… not two… but FOUR flat tires on the course. He changed his tubes FOUR times.  It cost him over two hours on the course.  He had three tubes on him (kudos for being that prepared), but he had to wait for Ironman mechanical for the fourth, which took a massive chunk of time.
Guess what? If I had had ONE flat tire in my first event, that would have likely been a DNF for me.  I finished my first Ironman with only 16 minutes to spare.  I'm a pretty quick tube-changer, but I don't know if I could have done it perfectly in 16 minutes and not have a pinched flat later, etc.
So that would have been something out of my control.  I mean, sure I could train harder and get faster and lose weight and be like my friend–so I have a cushion of HOURS. (We can always get better, I know).
But you get my drift.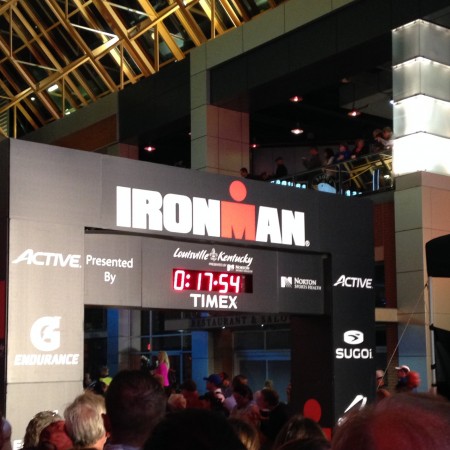 If you showed up on race day in the best version of yourself and were "ready" to race… and then you have a mechanical, or a crash, or the weather was out of control and unforeseeably crazy, or something  worse… you can't beat yourself up over that.  If the weather was tumultuous and caused you to have all sorts of physical issues–you couldn't control the weather.
Focus on what you could control on race day.
If an unforeseen event knocked you out, then breathe.  What could you have done about that?  Nothing.  You can't beat yourself up about what you can't control.
Grieve.
I believe wholeheartedly in taking time to go through the emotions of what just happened.
Give yourself time to be mad, cry, throw things, toss your bike down a mountain…  this is like a complete loss. Acknowledge it as one.
I wrote a post a long time ago about the stages of triathlon injury.  That there are three stages: grief, madness, and coping. I think the same can apply for DNF.
Missing out on hearing the words "You are an Ironman" or receiving your finisher's medal at your first race, while your whole family was there to support you–that is a LOSS.  And you have the right to be sad and mourn it.
Give yourself some time to do that.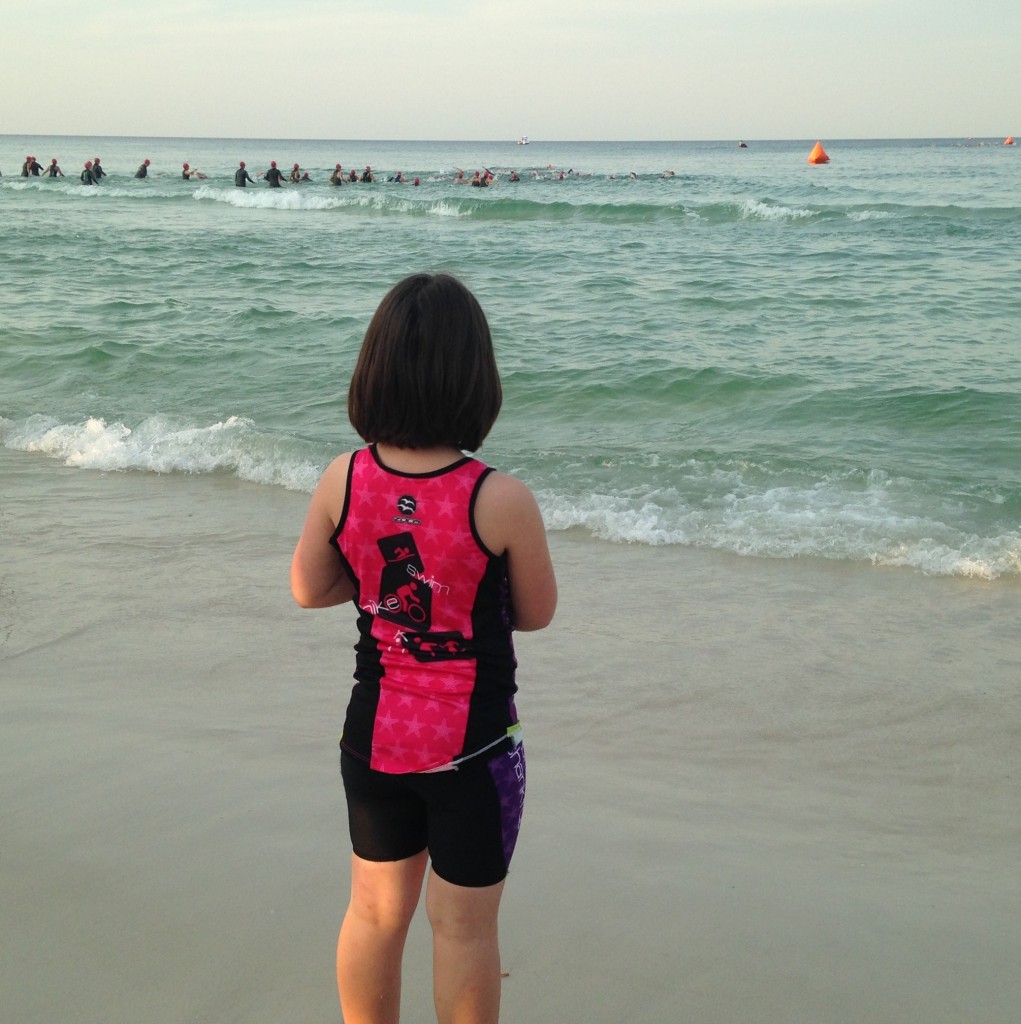 The next stage is what I like to call "madness".
The Madness is the in-between stage. The no man's land. The What-In-The-Hell-Am-I-Going-To-Do-Now question. The loony bin. The wringing of the hands. The belief that you hate all things triathlon. Or trying to give your bike away to the kid down the street who is seven and has no use for your P2.  Sometimes there are cold sweats, and lots of talking to oneself, and recurring "What ifs".
This is also natural.  Let it flow. And take a little while to take comfort.
I hate when, I am in the middle of a personal or triathlon crisis that "It could be worse."  I think that is an insensitive comment akin to "Everything happens for a reason" after you lose a loved one.
Of course it can always be worse!
That doesn't mean that you aren't in the middle of a pig pile of shit.  So.  I am NOT going to say, "It's JUST a race and it could be worse".  Because I don't think that is true.
Right now, your truth and your reality HURTS.  And it SUCKS.  And right now, it can't possibly feel worse.
So, I get that.
I spent the last 2.2 MILES of the Lake Placid course walking and literally weeping. Because I really didn't think I was going to make the race cutoff–it was so close, I was in so much pain, and my Garmin had died so I wasn't sure what time it was, or what kind of time I had left.
I cannot imagine the sadness and madness I would have felt missing that cutoff after working SO hard in my training and on race day.
Grieve. Have your time of madness.  Take the time. I repeat. Take the time.
And after you have sufficiently done these things, only THEN is it time to figure out how to cope and move on.
Well… Now What?
The final phase is figuring out how to cope with the situation. Really evaluate what happened on race.  What story is your story of the DNF?  What are the lessons to be learned?  What do you want next?  If anything?
I encourage my athletes to always write a race report.  Even if they don't have a blog or a public place to post it. I want them to write a summary of the day–immediately–only a day or two MAX after a big race.  The emotions, the facts, and everything in between. Really analyze what went wrong and what went right–where they could change things if they could. Where seconds could have been saved, or what not.
Race day may have included curve balls that caused or contributed to your DNF.  Race day may have presented challenges that you weren't prepared to handle–physically or emotionally or gear-wise. Or pure and simple (the hard question and hard-to-swallow reality)… it could be that, on that day, we just weren't prepared for that particular type or distance race on that day, in that particular time in your life.
(Note: it doesn't mean that you won't EVER be.)
Accept the truth of the race–whatever that may be– and then forgive whatever may have happened (the weather, your bicycle, yourself)–and prepare to be Frozen and let it go.
Somehow, let it go.
Be kind to yourself.
It won't be instant. But it's part of the process.
Because here's the ultimate truth:
Regardless of the why behind the DNF, the DNF does not define YOU.
As a person, it's an event in your life.  The race sucked–YOU do NOT suck.  The race was incomplete–YOU are NOT incomplete. The race was a failure–YOU are not a failure.  The race was amazing event and a worthy accomplishment–YOU are also AMAZING and WORTHY–as you are, without the race, without the finish, without the sport of triathlon.
A finish line is NOT WHO YOU ARE.
Many of us, especially the card-carrying Ironman diehards, have so much of the triathlete world as part of our identity.  I mean, I am the guiltiest one in the bunch:  Wife. Mom. Ironman. Coach.  I am a label-nut.  It's part of my personality flaw: I put  things in boxes.
I have to pause many days and breathe–and remember that I do triathlon. But I am not triathlon.  I am a triathlete–a person who does the sport.
I have to remind myself that triathlon, while it is a HUGE part of what I do, it is not all I am. 
I have to remind myself WHY I do the sport.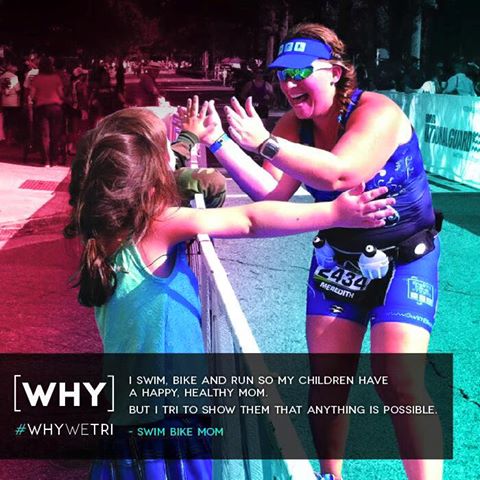 I'm a mom. A lawyer. A wife. A friend. A coach. A grocery shopper. A laundry folder. A type-A introverted high-strug people-pleaser who gets her feelings easily hurt  …I'm many, many things.  Triathlete is just a sliver of it all.
And you are many wonderful things too.
The Pep Talk
If the wounds are new, then just grieve and come back to this post or these thoughts later.
But you will survive and move on, and figure out what you want. Just if it's fresh–now is not the time to think about that. 
When it's time to think, then think about this:
There is always another race–there is only one life.  YOU missed out on the finish of a single, yet important race. Just remember, though, that the finish line does not define you or your life or your purpose. It was one day that ended in a way you didn't want.
But YOU, the perfectly imperfect and strong and fantastic YOU, are still here, still fighting and still here to dream another dream, and live another day.  You can pick your goals and you can try again.  You can return with a vengeance. Or you can sell your bike and take up another adventure entirely.
In closing, after giving yourself some time (could be a lot of time), then ask yourself: what does this sport add to my life?
Make a list and really study and evaluate. Then set your goals for the future. Figure out what's important going forward–triathlon or not–and draw strength and hope and focus from what is important to you.
Either way, with or without triathlon, YOU are amazing.
That's my story and I'm sticking to it.
#JustKeepMovingForward
(Please feel free to share your experiences and anecdotes in the comments below).