Spotlight for this post is on SBMAT Ambassador, Jillian O'Malley.  I met Jillian via the "interwebs" several years ago, and then we met in Augusta in 2013.  She's such an amazing person, friend and motivation to me. I look forward to crossing the finish line at Ironman Louisville in just 50 days and seeing her there ('cuz she'll be having a beer, waiting on me… this gal is speedy too!).  Check out her story.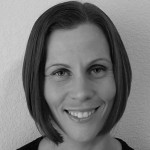 Name: Jillian O'Malley
City/State: Fort Riley, KS
Age Group: 30-34
Biggest Inspiration:  Really difficult to pinpoint just one. So many people inspire me for different reasons. My husband inspires me because of how far he has come; he started his fitness journey with me and has completed several century rides and a half ironman. Before I started my journey he was a non athlete.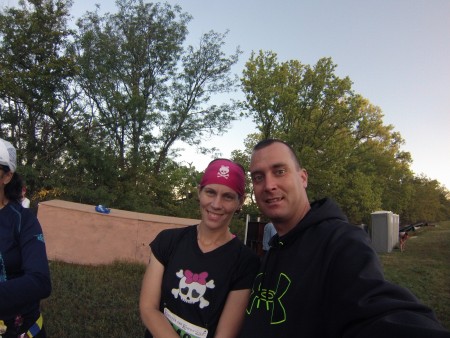 My friends inspire me, we may not all do the same sport, but I follow their training and see how hard they are working and it inspires me. All moms who get their training in even with the demands of life inspire me. My fellow military veterans who get out and get after it in their sport of choice inspire me. The people who have every excuse not to but still get out there and get it done inspire me.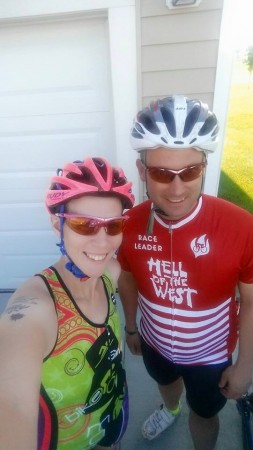 Scary 2015 Goal: (if any) Sub 14 hour Ironman at Ironman Louisville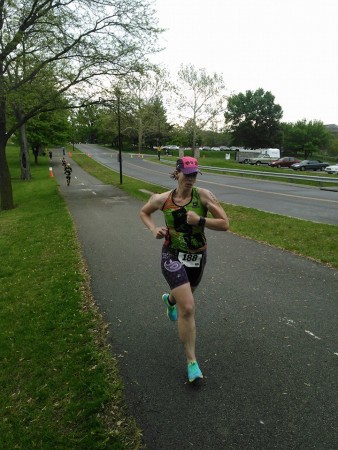 How Triathlon Changed Me: I did 2 tours in Iraq for Operation Iraqi Freedom, after the war I struggled to adjust to life again. In my struggle I put on a lot of weight. I was honorably discharged from the Army in 2006.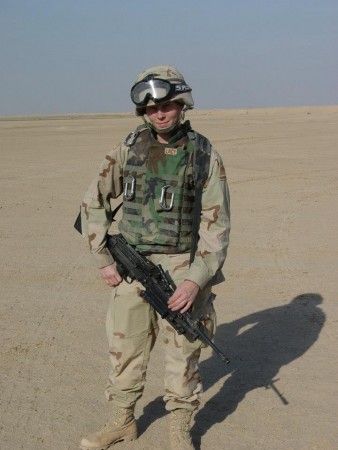 I was given a second chance and underwent Gastric Bypass surgery in 2009 which helped me lose 130 pounds. Going through my weight loss journey, I needed a sport, a sport I would love that I would be willing to work at tirelessly to get better at. I started researching triathlon and I was intrigued, so I bought a cheap road bike and registered for my first triathlon.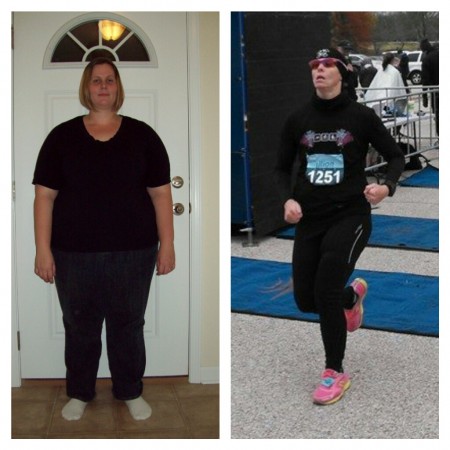 Training was a challenge, but I was determined. Crossing the finish line at that first triathlon was the spark that ignited the passion I have for my sport. I fell head over heels in love with triathlon. I couldn't get enough, shortly after that first triathlon I registered for my first Ironman taking place 11 months later.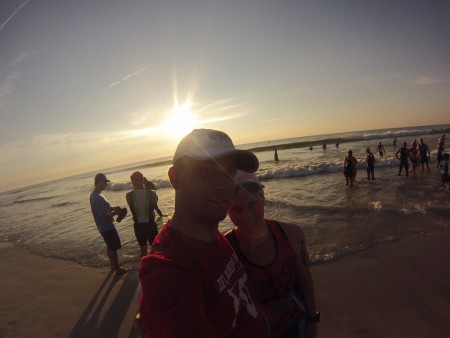 Through the process of long course training, so much mental therapy took place. I was able to come to terms with my past, and made peace with myself. I realized I needed triathlon in my life; triathlon gave me an outlet for my frustrations. Since triathlon makes me happy and gives me balance in my life, it has made me a better wife and mom. In addition to that, it has boosted my confidence in other parts of my life. I have finished 2 Ironmans, when I have something challenging coming up in my life, I tell myself "you can do this, you have done 2 Ironmans".  Triathlon has given me so much, it has changed me for the positive both physically and mentally, it made me the woman I wanted to be.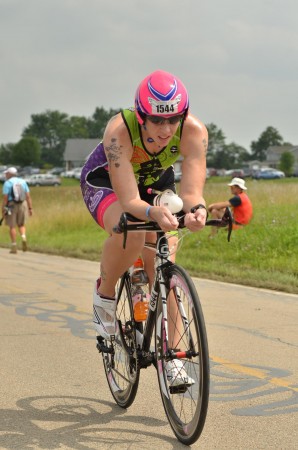 Favorite Piece of Gear: My Garmin 920xt watch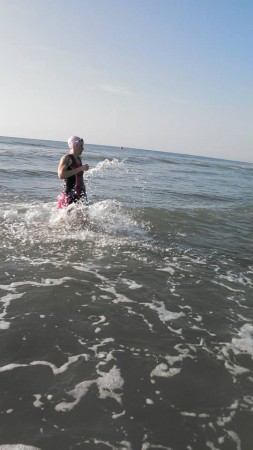 I Race For:   I race for several people. My family, they have shown me so much support in their unconditional love. My 2 girls, ages 6 and 8, have learned so many life lessons from witnessing my races.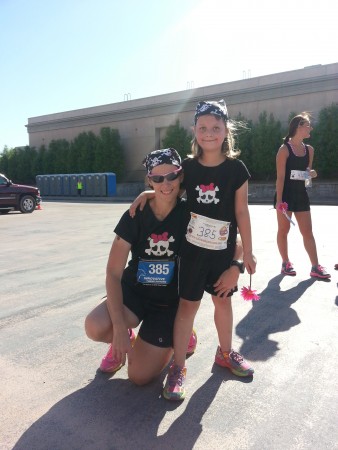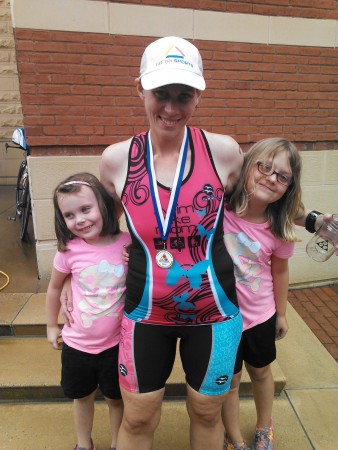 I race for those I know who are living with debilitating diseases, when I am hurting during a race, I think of them and how much they would love for their bodies to even have the ability of what I am able to do at this moment, and I push harder for them. I race for my fallen brothers and sisters in arms, who made the ultimate sacrifice so we can have the freedom of participating in triathlons and athletic competitions. I race for those who are in their own weight loss journeys, to show them what is possible when they set their mind to a goal.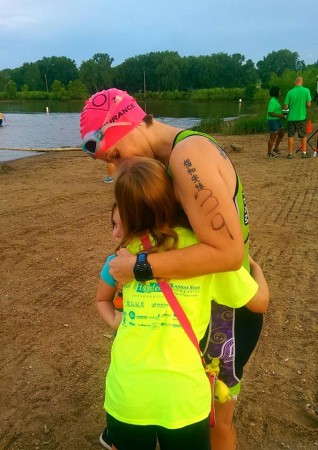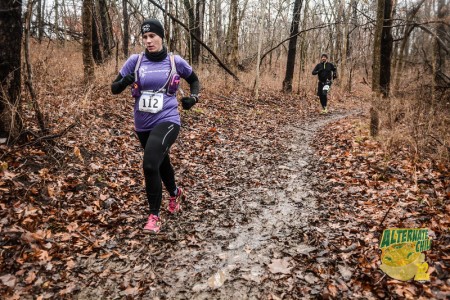 How I Pay It Forward: I help those who need training/racing help or advice with triathlon or running. I love helping other achieve their goals. I volunteer with Girls on the Run to empower young girls through running. As an army wife living on a military installation, I encourage and help out fellow spouses who are trying to get active and offer to be a workout buddy.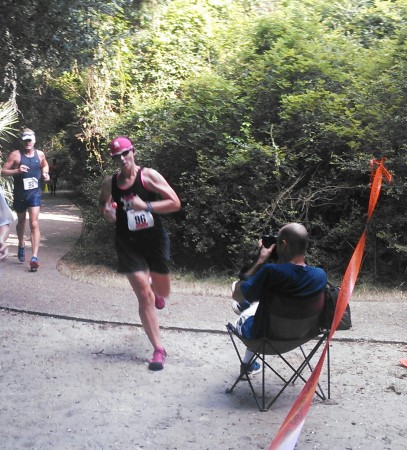 What Else You Should Know About Me: I love the color pink, and I am a big time nerd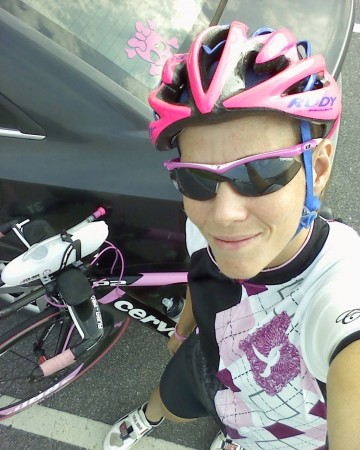 How to Follow Me:
My Blog: http://gojilliango.blogspot.com
Twitter: http://twitter.com/GoGoJillianGo
Instagram: http://instagram.com/jillian.omalley1