…oh, I don't know the answer to that!  Wait! Maybe I DO…
Tip Number One:  Be
not

afraid to look very, very scary.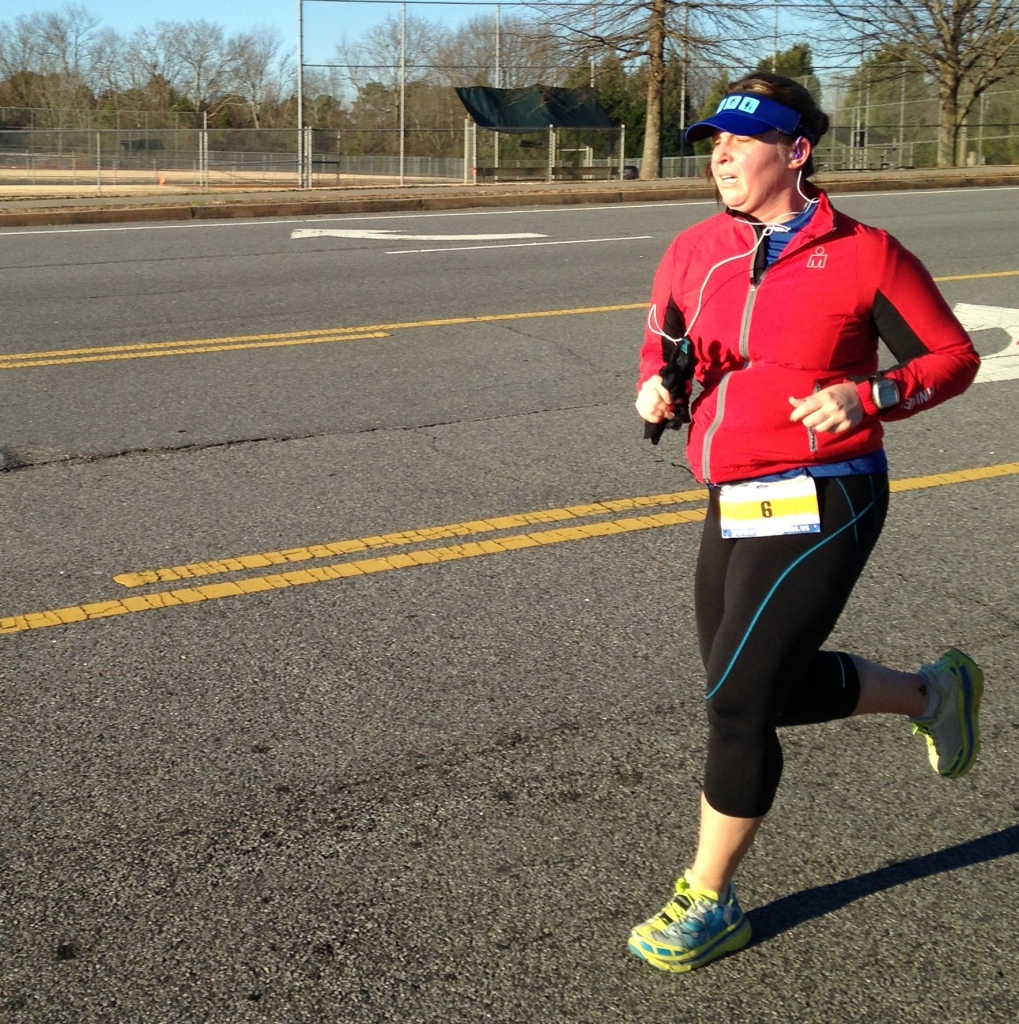 Wowzers.  Okay, so that's a start. Besides the the basic running things like faster foot turnover, better running form and get yourself fitted for running shoes… what is the best advice for a faster 5k?
Well… I think it's just this:  you must be prepared to suffer.
And that might make you pout.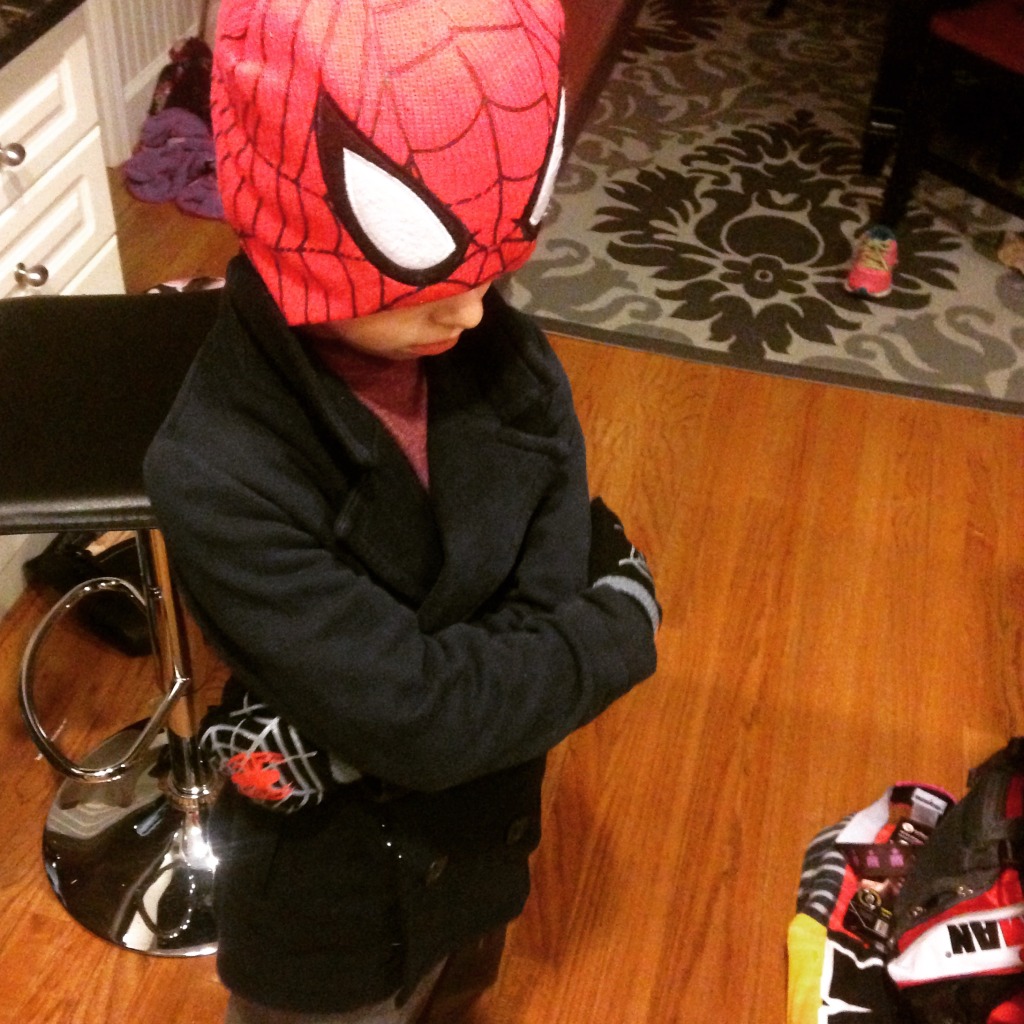 So the Swim Bike Family set out early Saturday morning for a Cupid Chase 5k sponsored by PT Solutions in Roswell.  I hadn't run a 5k in a long while and thought it would be a good chance to get out there and cross a finish line, even if it was 30 degrees.   The kiddos were going to run the 1k Cherub Chase–which was going to be a distance PR for them.
At the start, the Swim Bike Boy Child looked thrilled as usual.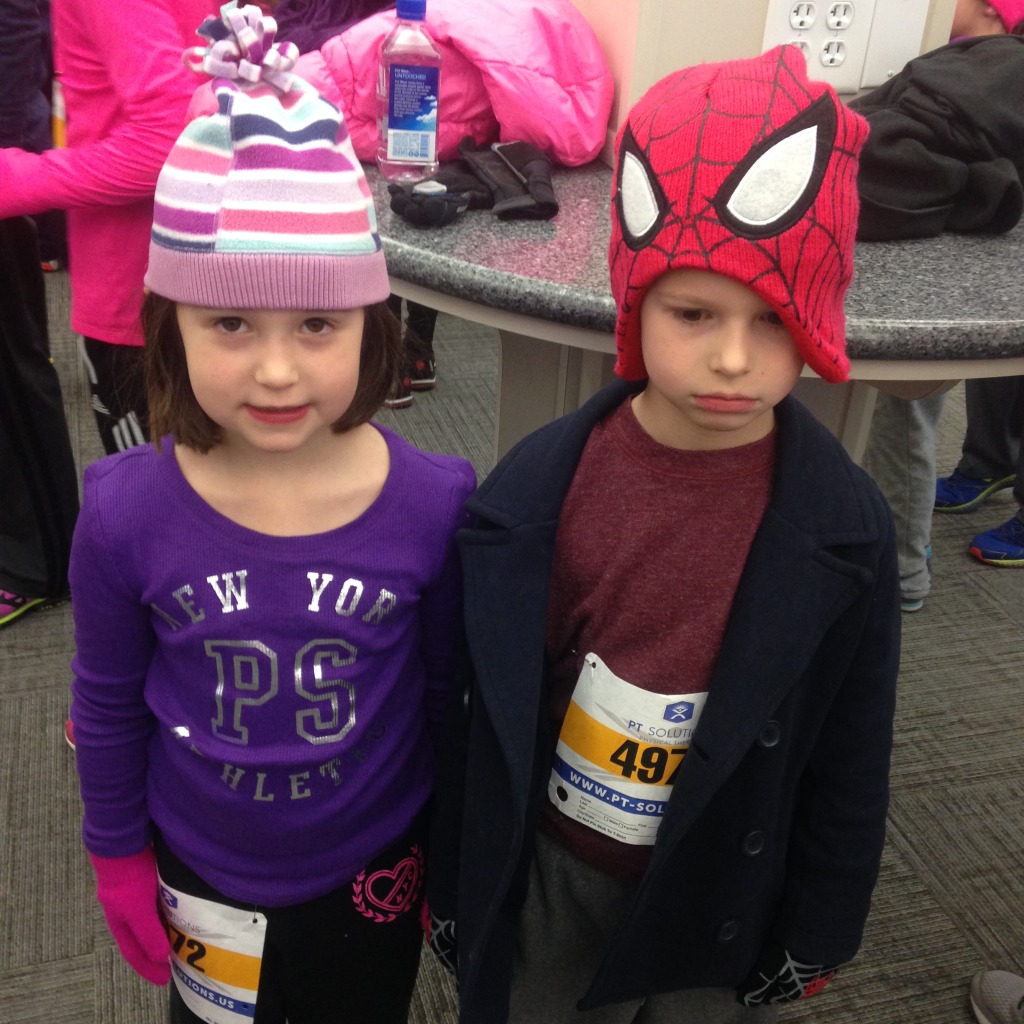 I headed to the start line and readied myself for a course that was described as:  "Zooming fast for 2.3 miles, and then uphill to the finish."  Since hills and I are the best of friends (no), I was looking forward to it (no).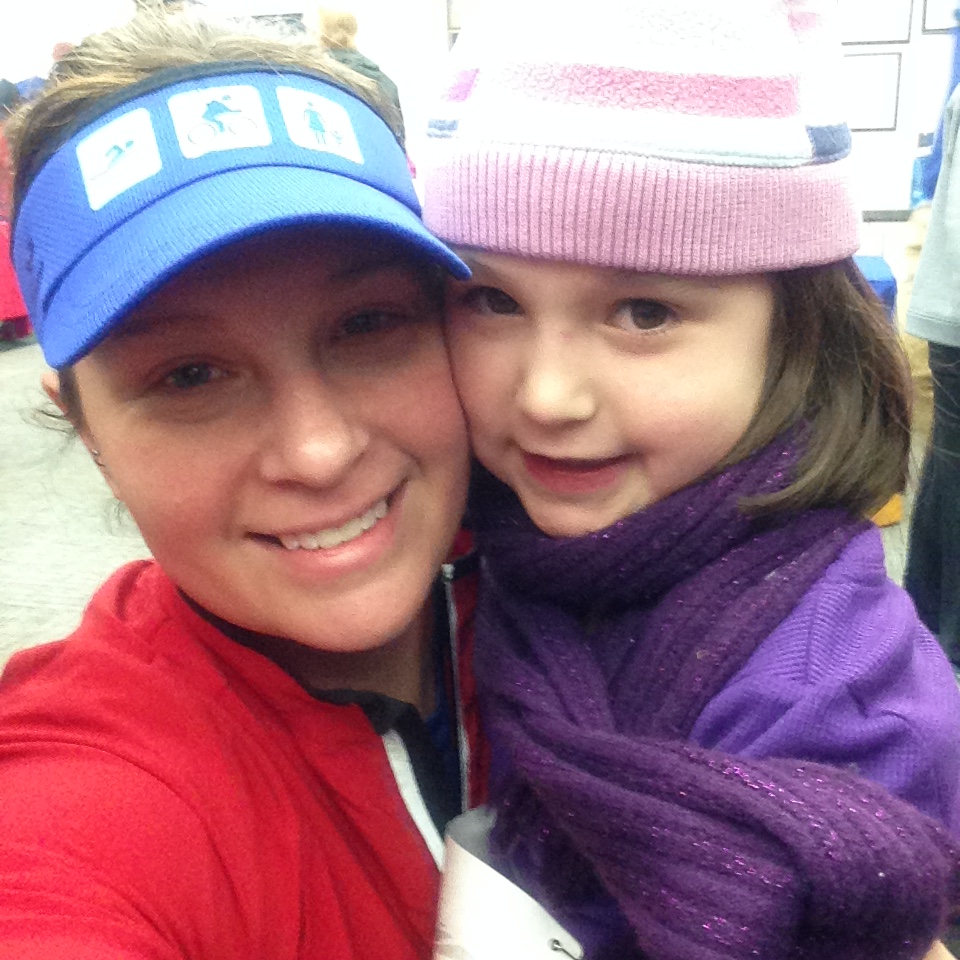 The "go" happened, and I trotted off… only to realize about 100 yards in that I hadn't tied the drawstring on my pants… and they were falling down. Trying to tie a drawstring, while running AND wearing bike gloves isn't the easiest feat. I managed to tie a knot and move along.
I was pacing great for the first mile (around 8:45-9:00 min/mile), and had my eyes set on a sub-30 minute race–which, for me, is a fast run.  I knew if I could pace around 9 minutes, then I would have some leeway for that last mile or so uphill.
I saw Coach Brett and Mountain Goat zoom pass–they had reached the turnaround and were heading back to the finish.  Mountain Goat was the first place girl.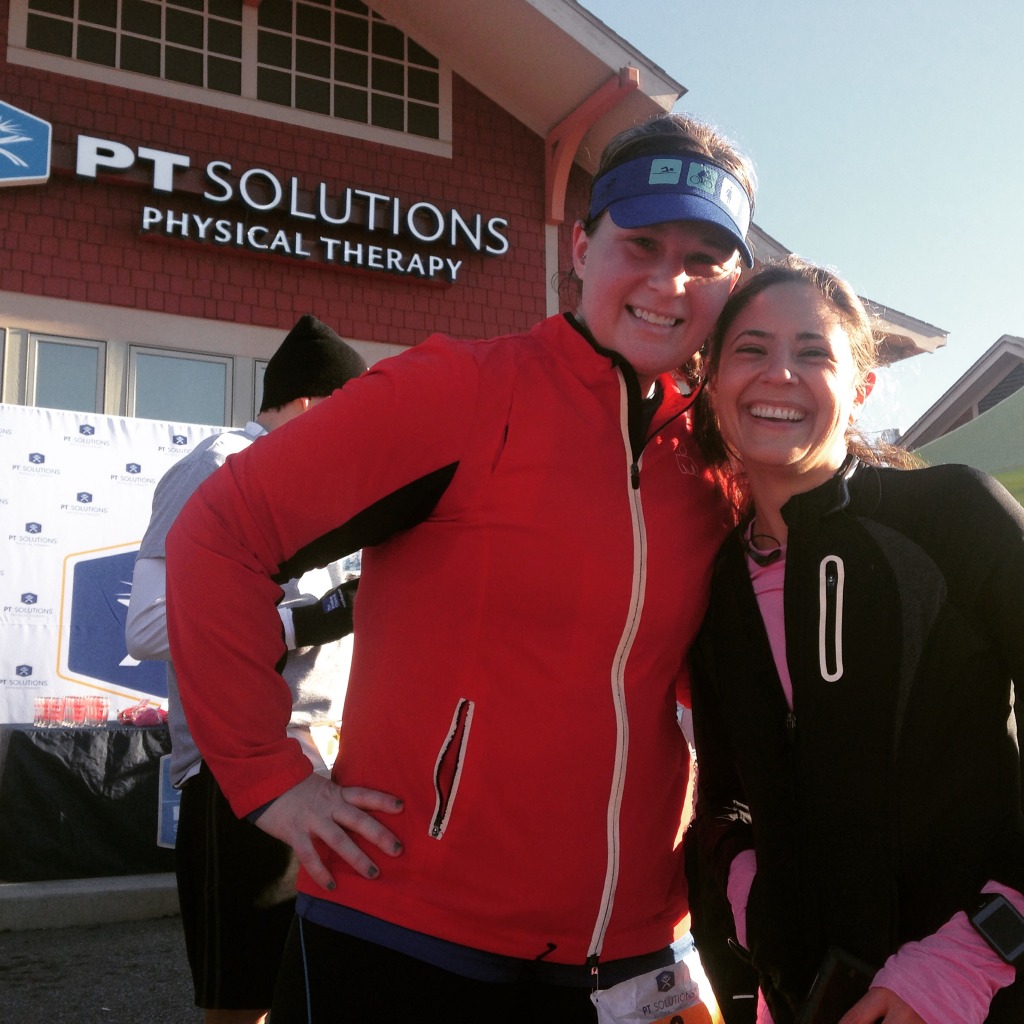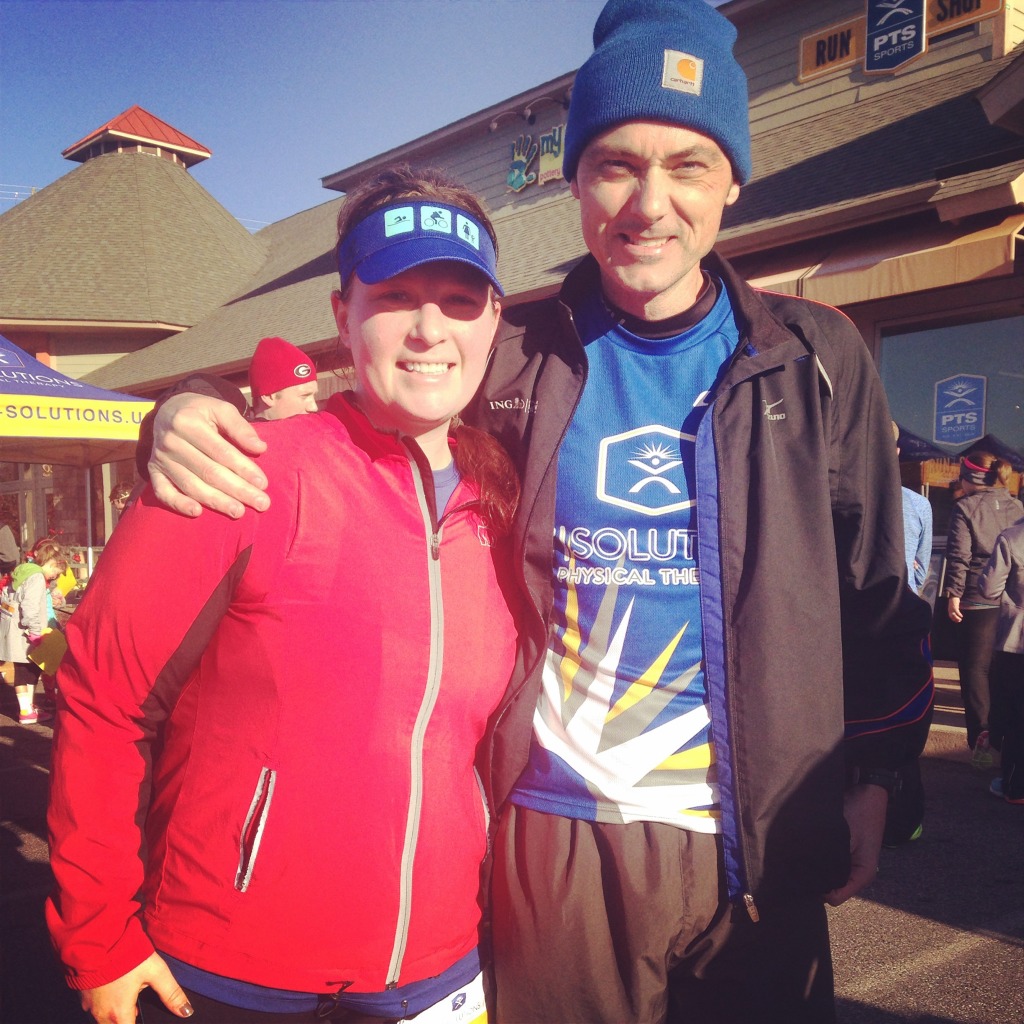 Tip Number Two:  Be not afraid to suffer… immensely.
Young kids were passing me left and right, but I trying not to think about that.  Started to suffer pretty righteously at the turnaround. Then the uphill began.
To run a 5k the fastest you are able–you cannot be afraid to hurt. Running as fast as you are able on any given day? Well, it just hurts.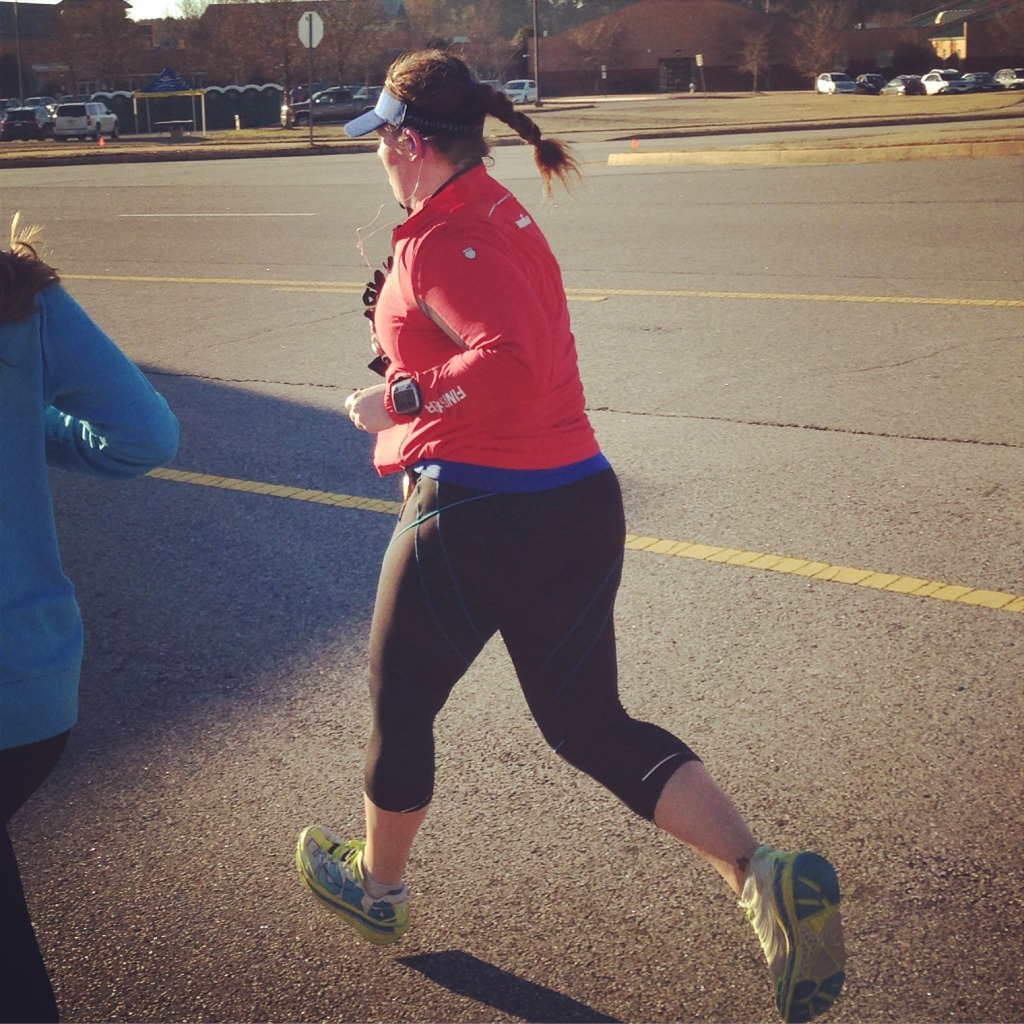 Understand that your heart will not explode.  Really, it won't. I hadn't worn my heartrate monitor, which was stupid, because this would have definitely been maximum HR data.
5k races are so much different than longer distance training. Totally different approach and cardio engine. And pacing is tough! Sometimes it's hard to know how to pace a 5k race.  There are a zillion different theories and methods. For me, I like to run hard (but sustainably) for the first mile, crank it up the next mile, and then really kill myself on the final 1.1.  This was hard on this particular course, because the last portion was uphill and that added a special suffering in itself.
Tip Number Three:  Leave every last bit of your effort on the course.
I was freight-training (sucking wind and sounding like a train) like crazy by the last half mile… then, I looked at my watch… I had a little under two minutes, and about 0.3 of a mile to go.  Yikes.  I put down the suffer throttle and eeked in under 30 minutes.
So no, I'm not a "fast" runner.  But for my size and my self-proclaimed crappy running form, a sub-30 5k is a feat of wonderment.  I'm a fast runner for me.
The secret to running a faster 5k is just being able to tolerate the suffering. To swallow it, and push through to the finish. If you can mentally dig in, suffer and keep suffering–that's a huge key to a faster 5k.  I'm looking forward to running some more 5ks this season and ticking off some more time.
Today's race landed me an 8th place AG finish (out of 44)… which is probably my best running race finish ever. Progress!  (And yes, with a time of 29:58… that is truly "eeking" out a sub-30). 🙂
Oh, and the kiddos had a great 1k run!
That's a long distance for little legs!
For the boy who didn't seem to interested, he did amazing with a third or fourth place finish in the Cherub Chase. And check out the amazing run form (which he does NOT get from his mother).

I was proud of the girl child as well, who, when she stopped running she said, "I am so fast and I ran so far." She has awesome confidence. Also, not onbtained from her mother.
I love taking the kids to races and I am even more thrilled when they have an amazing time.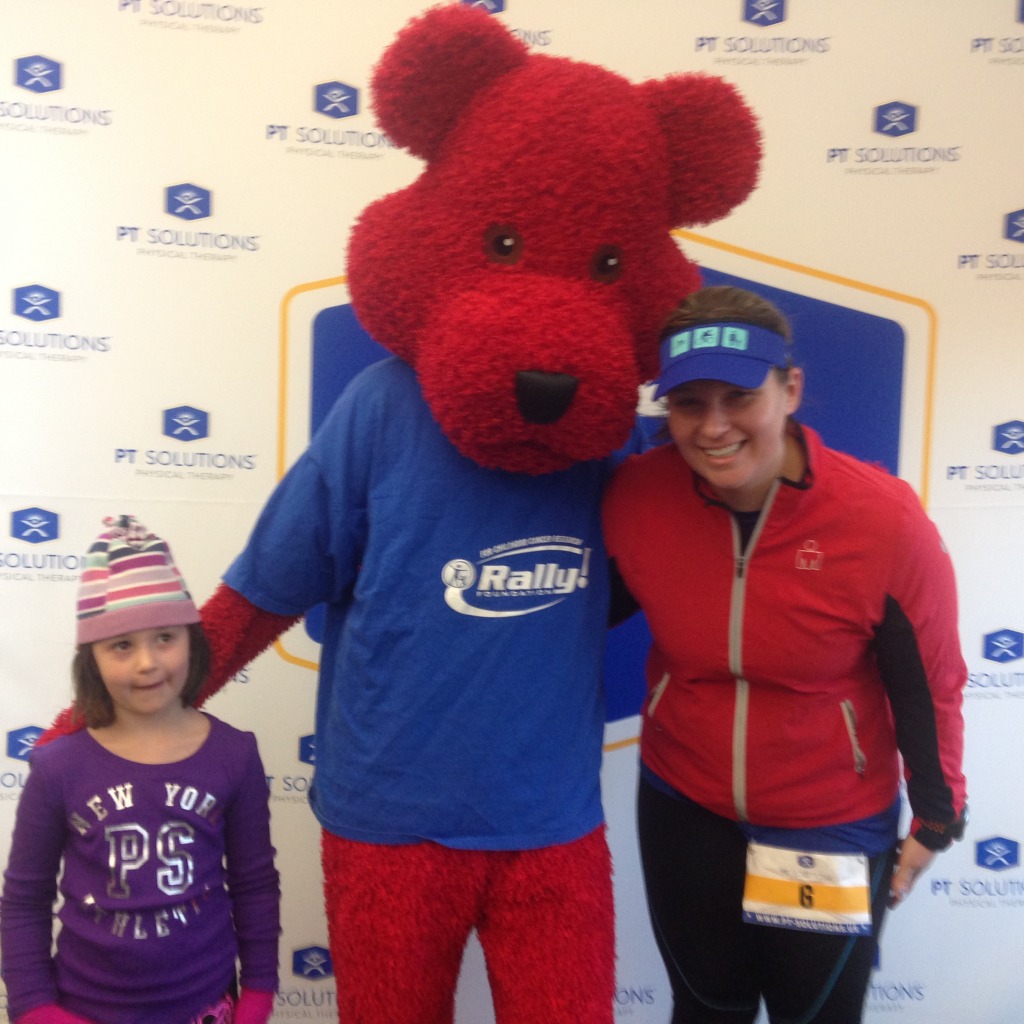 Have a great week, friends!