The most common question I receive is:
"How do you get to a half Ironman or an Ironman, manage all that training with a job and a family?"
The only answer to that question is:  carefully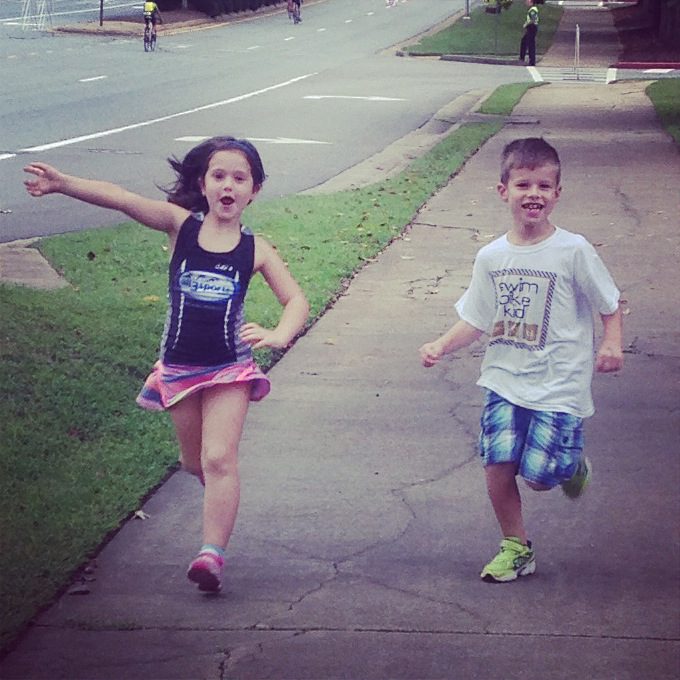 I have an upcoming article in Triathlete coming out in a few months where I talk in-depth about my experience with Ironman (my first)  and 140.6 training (my second), and how things were different, and how I handled them differently the second time.  I just can't share it yet (of course), but it is SUCH a common question, I thought I would write an additional post about it.
So how do  you make the family balance work?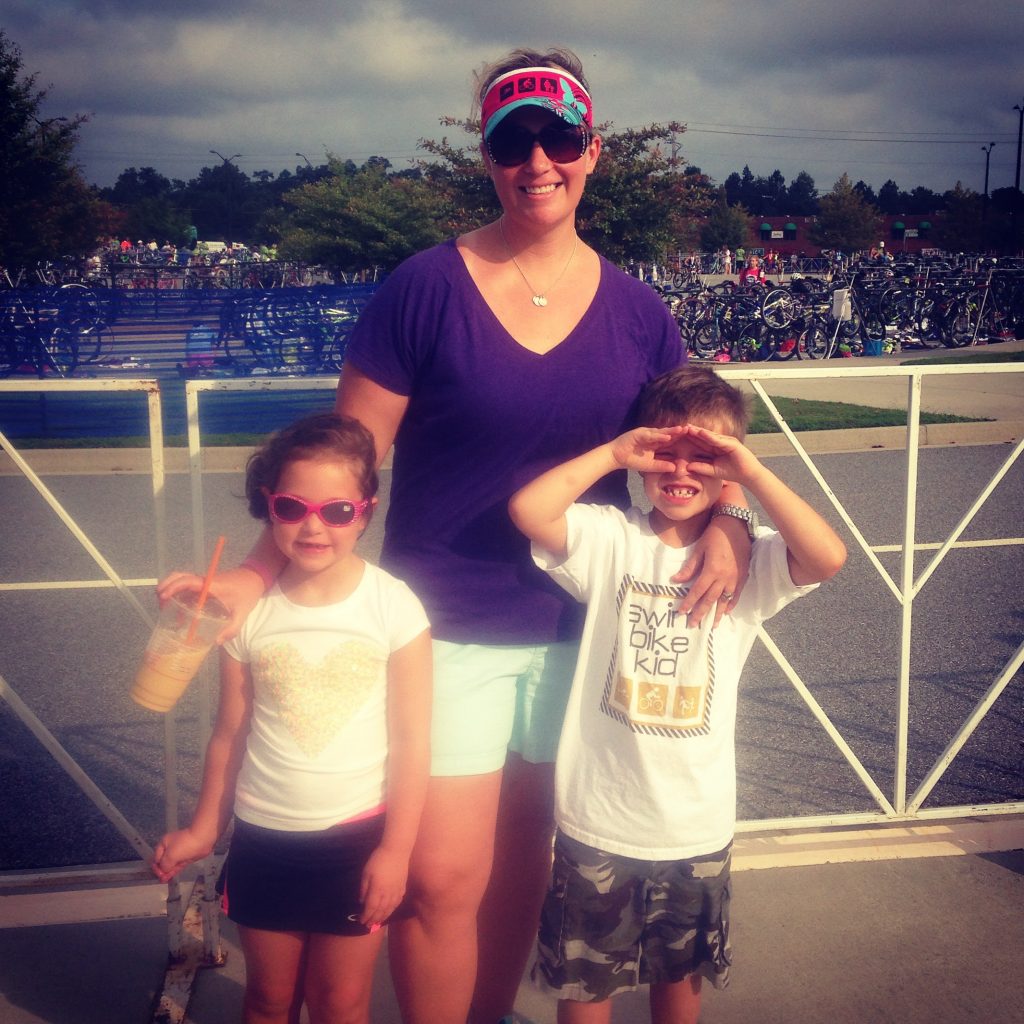 Well, there's the suck line and the sucky rotation schedule – if you don't know about the suck line, go here to read.
Next, making it all happen is really (really) tough. I found that with my first Ironman, it was a mess because I needed to train long on Saturday and Sunday, which meant that the Expert was stuck with the kids A LOT during the final weeks. During this last 140.6 training, I made my long run happen during the week, and went short on one of the weekend days so he could have that day to workout or do what he needed. That made for a MUCH happier household the second time around.
With a half Ironman, the training is much more "manageable," though still requiring a chunk of a time commitment.
Below are a few example "schedules" of how I juggled training for a half and a full during some of the peak training weeks.
Note: there are a million ways to make it to a finish line. These are just some examples to give those of you dabbling in the idea some perspective on the time commitment or how you might could juggle your schedule.  I understand that some of you may have done it differently, etc.
Here's an example week's schedule during Half Ironman Training:



Sunday:  Recovery Day
Monday:  45 min Swim / 1 hour run
Tuesday: 1-2 Hour Bike / Short brick run
Wednesday: 45 min-1 hour Swim / 45 minute-1 hour run
Thursday: 1 Hour Bike
Friday:  Long Run
Saturday: 45 minute Open Water Swim / Long Ride (2-3 hours) / Short Brick
Time commitment:  12-15 hours a week
 


Here's an example week's schedule during Ironman:
Sunday:  Short Run or Swim, or Recovery Day
Monday: Long Swim /  Run
Tuesday: 1-3 Hour Bike / Brick
Wednesday: Long Swim  / Run
Thursday: 1-3 Hour Bike
Friday:  Long Run
Saturday:  Open Water Swim / Long Ride (4-6 hours) / Brick
Time commitment:  17-24 hours a week

It's a juggling act for sure, but it can be done!
Remember that yes you "need' to hit all those key workouts, but during the process it's extremely important to sometimes skip and listen to the family dynamic (take the day off and snuggle in bed with the kids all day instead of riding, etc.).Those one or two workouts aren't going to "cost" you the race if you are hitting everything consistently. Consistency is key for the race, but also for the family.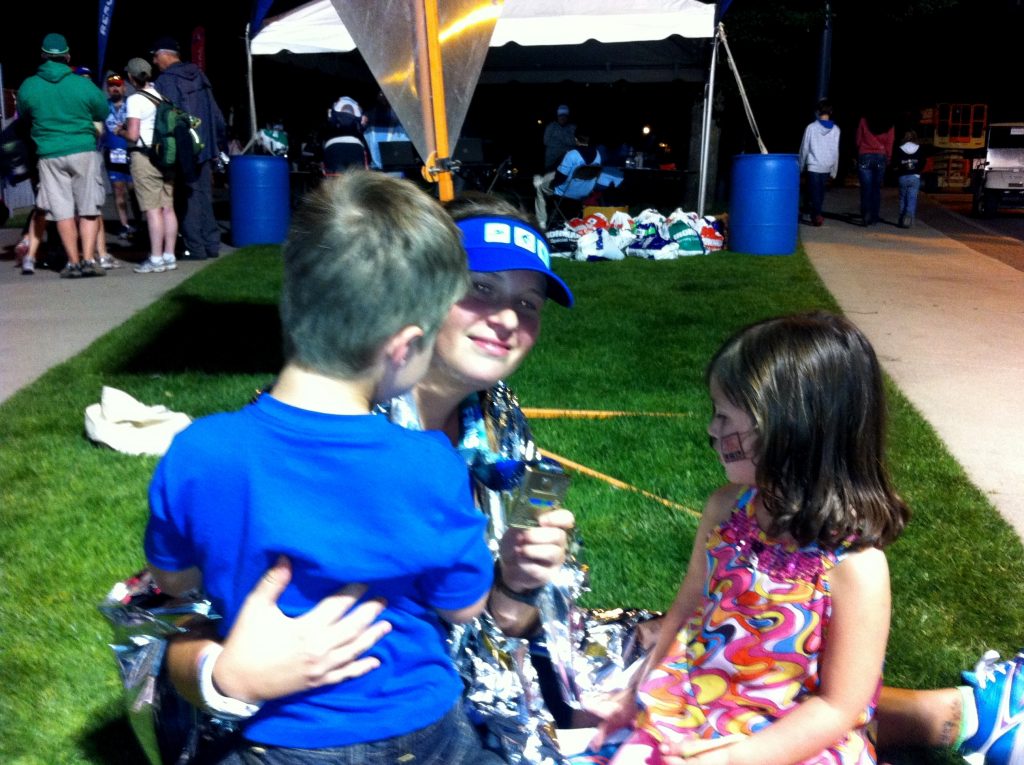 Also, don't forget to talk with your spouse or significant other during this time. It's really easy for them to feel left out and ignored while you are busy getting the training done.
You must negotiate a schedule and stick to it, that way everyone in the house knows what to expect.  If you don't get your butt out of bed and go in the morning (and that's the agreed schedule), don't expect your partner to be thrilled when you arrange his or her evening schedule to get in your workout. That's not fair either.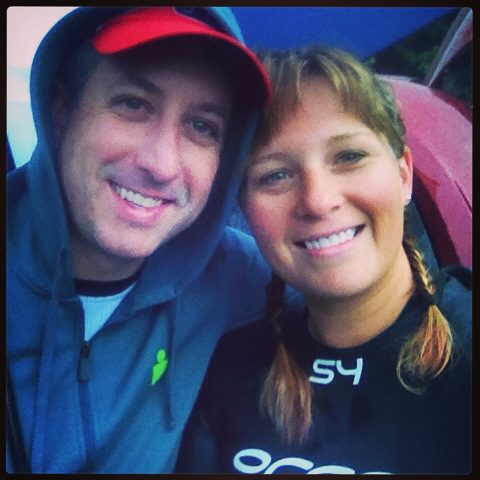 Most of all, enjoy the process. You only have that first half iron or iron distance ONE time in your life.  Enjoy the journey and learn lessons at every turn.
Now… feel free to share your tips in the comments!
How do YOU make your training, work and family time happen?