I didn't even watch "The Biggest Loser" last night, but heard about it on the radio.  Came into the office and clicked on Google to see what all the fuss was about.
So apparently, the winner of this season's show, Rachel Frederickson, lost 60% of her body weight. Went from 260 something to 105 pounds… and everyone is in an uproar.
The LA Times wrote, "She was a competitive high school swimmer who gave up a full college scholarship to follow her boyfriend to Europe. The relationship ended, and Frederickson came home full of regrets and ate to tamp down her sorrows. She said she gained more than 100 pounds and had trouble recognizing herself in the mirror. Earlier in the season, Frederickson said that winning the show would allow her to reclaim the champion within and embrace an empowered new future. Week after week in the weight-loss competition, she proved what a fierce competitor she was and was all but destined for a spot in the finale."
Well, she won. Alright.
Girl is thin.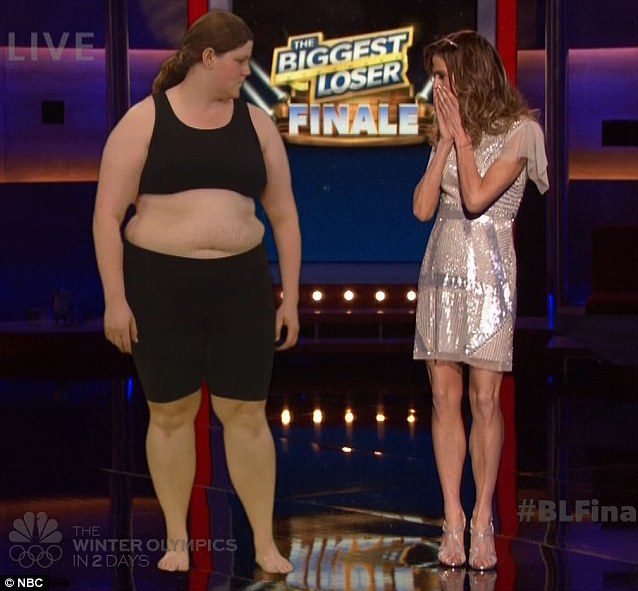 Every "fat" girl's dream.
And I put "fat" in quotes, because a size 8  is  the new "fat" – and girls don't even know which way is the "right way" to look anymore.
I don't care who you are. If you are a "fat" girl watching that show, you're thinking, "Well, she may be a little thin, but I'll take it."
And look at you… YOU aren't even fat either.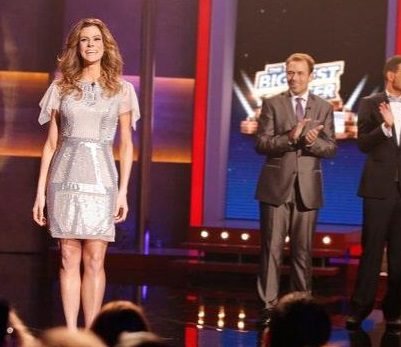 And everyone is screaming at the television, "Eating disorder!" and "OMG!" and "She is clearly starving!"
When before everyone was screaming, "fat" and "worthless" and "ew."
Hey, here's an idea. Why won't we all not have an opinion on her weight?
I hate this show now.
I can't even stand to watch a second of the damn thing. I used to love it.  So inspiring. So many amazing stories. The stories are still there, I guess. But it feels so very wrong in so many ways, I can't even count. Because of the way it makes me feel. 
I think she looks very thin, yes.  But I always say that I would LOVE to spend just one day in a 100 pound body, just so I could run.  I mean, how fast would I actually be if I was 100 pounds less? I mean, I can run a 8:30 minute mile (for one mile only!) now.  So like a 6:30?  Would I hold the land speed record? Would I be Swim Bike Cheetah?
When I see the negative reaction to "fat" in the media, and then I see the reaction to this. I just shake my head.
It's also funny to me that suddenly, everyone is "concerned" about Rachel – and how she needs "help".  Don't people realize that eating disorders are BOTH sides of the spectrum? Why is the public only worried about the skinny girls?  Why are the "fat" girls not-so-worrysome …because they are "lazy"?
There's also a pile of money at stake here. It's a competition. As a former Olympic-style weightlifter who cut 16 pounds in two weeks before a competition, I wonder if Rachel–as a former competitive swimmer–just put on her game face, laid down the gauntlet and collected her winnings… (of course, not healthy either…)  But put $250,000 in front of me, and see what monkey tricks I can do. 
But guess what?  We can't know her motives, her situation or her current state of health. It's her journey.
We can only do better with ourselves, and with our children.
This whole situation reminds me of this fabulous post, "How to Talk to Your Daughter About Her Body."
"How to talk to your daughter about her body, step one: Don't talk to your daughter about her body, except to teach her how it works. Don't say anything if she's lost weight. Don't say anything if she's gained weight…Remind your daughter that the best thing she can do with her body is to use it to mobilize her beautiful soul."
I wish that for one day, I could turn on the television or radio and not be forced to think about my body. That I could just run and be free and work on being healthy… for the sake of sport, for the sake of my family, for the sake of feeling free.
You're Too Fat. You're Too Thin.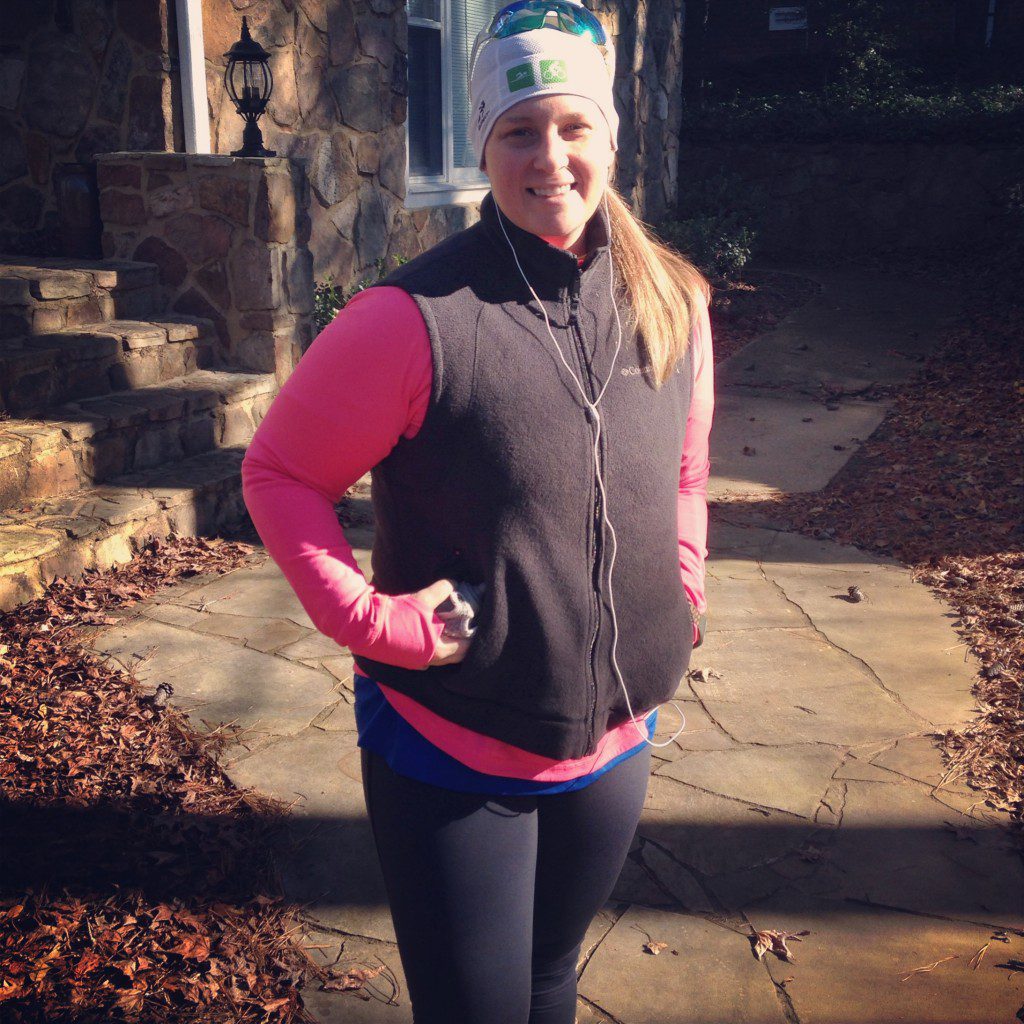 Holy crap.  I wish it would all just stop.  I work on it every. single. day.
I tell my athletes all the time, "Celebrate what your body CAN DO. And forget what it LOOKS like." (And I say this to them so I can also hear it myself!)
Easier said than done.
But I have tiny little non-athletic (and don't care to be athletic) friends who would fall over after 20 miles on the bike.  And guess what? They look better than me in jeans. So-the-F-what.
Until we, as a whole, stop feeding this crap to ourselves …it's never going to stop.
We are athletes here. Or, we are baby athletes-in-training. But one thing we have in common—we are better than the damn scale, a size of jeans and a skewed perception in a bathroom mirror.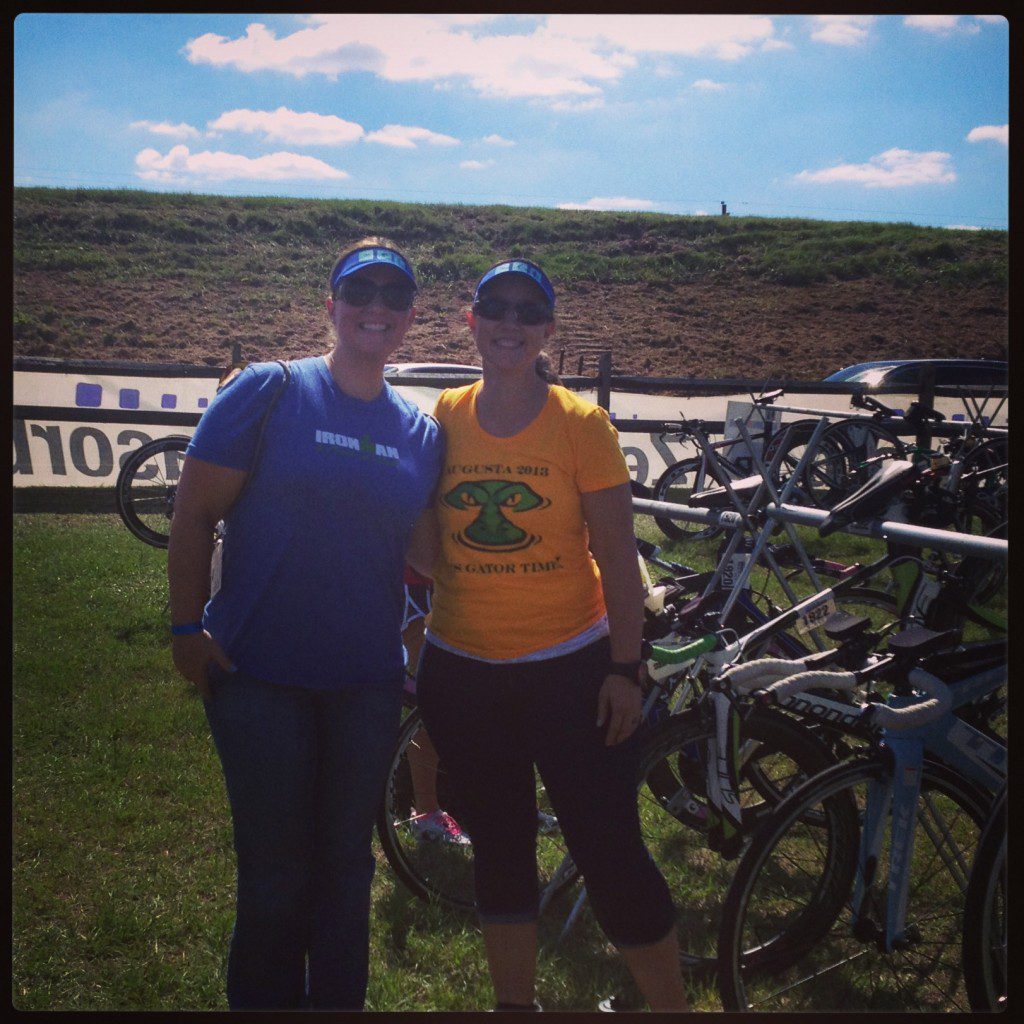 We can swim and bike and run. Or, we are trying to swim and bike and run.  We are DOING something.  We are not pretty pet rocks, sitting, waiting for someone to tell us how pretty we are.  We are people in action. We are sweaty, stinky people in motion.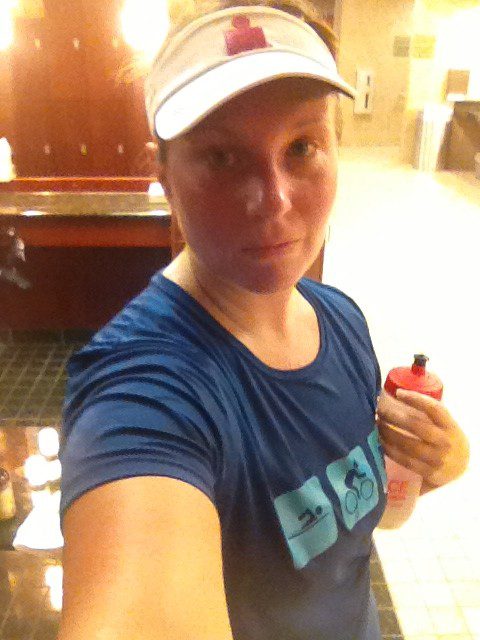 How amazing is that?
This morning, I felt overwhelmed by this whole Biggest Loser crap.  How Rachel looks. How she doesn't look. How I look. How I don't. Whatever.
So I chose, instead, to close my eyes for one minute. During that one minute, I thought about all my triathlons and training, and I CELEBRATED what MY body can do–and what my body has done–and the things I know my body will continue to do.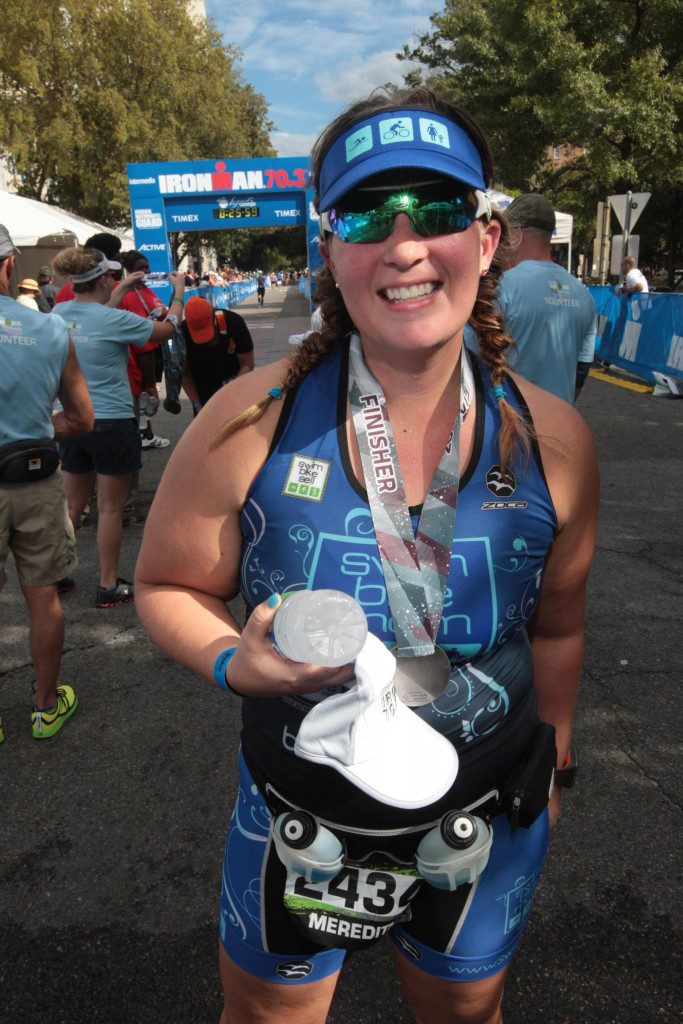 And I opened my eyes and felt amazing.
I encourage you to just do that today, at some point during your day. CELEBRATE where you are, celebrate where you have been–and put your eyes towards the future and what you WILL DO.  Do it. It will make you feel amazing.
Happy hump day, friends. We are all a work in progress… #justkeepmovingforward