Guess who's coming to All3Sports THIS Friday night?  (Boy, they are really on a roll!)
It's pro triathlete, Hillary Biscay!
And it's LADIES NIGHT at All3Sports.
But first, the boys are invited for a Q&A session (which is actually being hosted by the Coach Formerly Known as Monster!), which starts at 5:00.
Then the Ladies Night starts at 6:00 and is sponsored by Vixen Vodka.  Yes, there will be drinks WITH this amazing triathlete.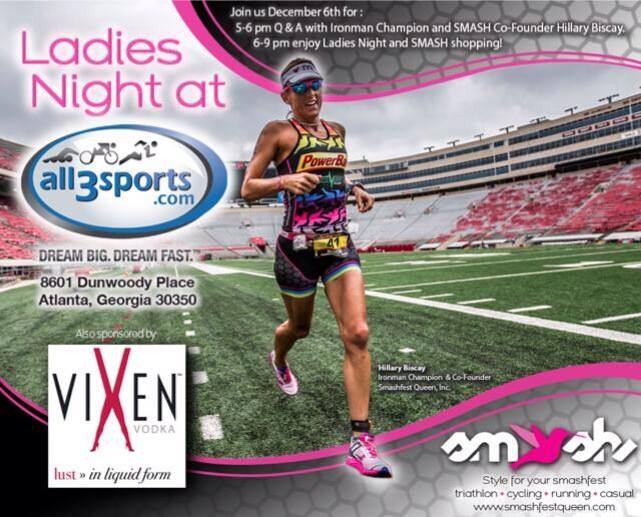 If you don't know much about Hillary – check this out.  She is THE most prolific iron-distance competitor on the professional women's racing circuit – with FIFTY-EIGHT (58!!!)  iron-distance finishes to date and often races ironmans on back-to-back weekends.  In 2006, Hillary set a standard in Ironman racing by becoming the first person to record six top-five Ironman finishes in one season. She now has 18 podium finishes and 30 top-5 finishes at the ironman distance to her name.
And she's a vegan.  Wowzers. She runs on plants, man!

In 2010, after completing 8 ironmans during the season, Hillary took on a new challenge at the Ultraman World Championships in Hawaii. She finished second and recorded the fastest women's Ultraman debut in history, while also finishing over an hour under the 21-year-old course record time. Hillary also owns the women's swim course record with a time of 2 hours 20 minutes for 6.2 miles.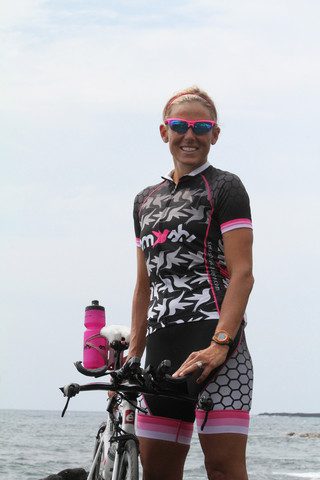 Just this week, she finished as 2013 Ultraman Champion—and 2nd across the finish line— in brutally hot & humid weather for the double marathon day.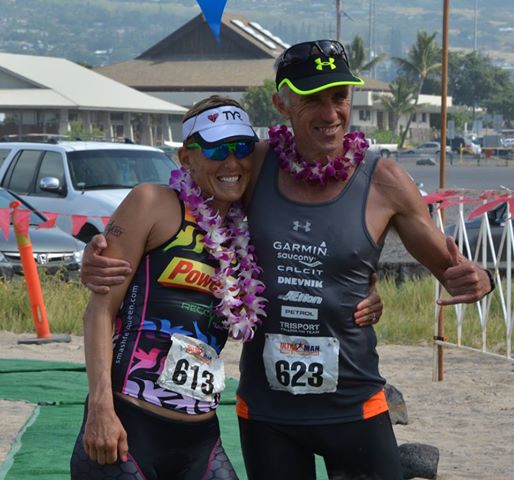 In addition to the fun Q&A and ladies night, All3Sports will have Hillary's awesome line of clothing, Smashfest Queen available.
Hope you can make it!
Go here to learn more on the Facebook Events page here.
Location:
8601 Dunwoody Place #420, Atlanta, Georgia 30350