Hi guys.  The Expert here.
Back in my weightlifting days, there was a fellow gym rat who would espouse "the power of three."  [Now, this guy also huffed gas—and for his "intense" diet would eat twelve oranges for dinner. But not really eat. He would chew on the orange the spit it out.] 
So you can imagine, in my mind, his version of "the power of three" went something like this: huff gas, lift weights, chew and spit oranges—rinse and repeat. I guess that is technically four things but who cares. The guy huffed gas! [SBM will give you a free gift if you can guess this dude's current occupation.]
So I gave Gas-Huffer-Dude's "power of three" concept no real thought until today.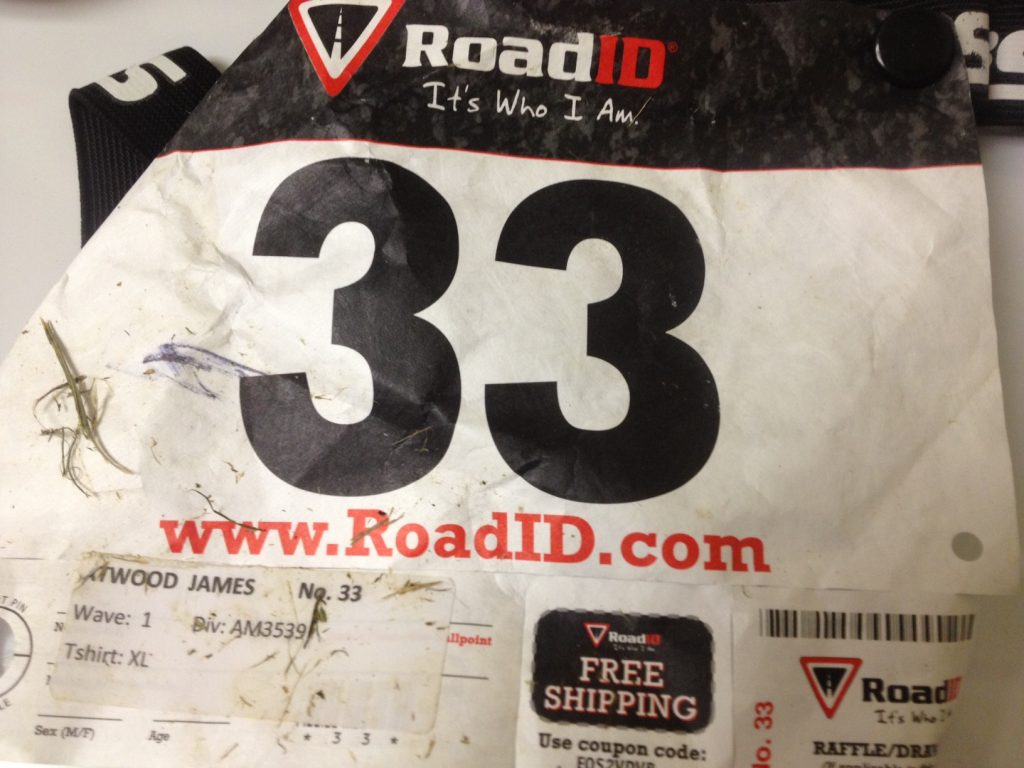 Oh, and Mere has always believed in "3's" as well. But not the huffing gas trilogy—more like, "things happen in threes" and her lucky number is "33" (which coincidentally was my race number two weeks ago—and then her IM race # was a derivation of 3 (369)).
So yes, the power of three…
Since Mere's Ironman things have been a bit crazy. The IM was crazy enough—but then to come home, pack the house (again) and move….well, that was not fun. Unlike Mere, I don't work out when things are crazy. So to say I am not ready for Augusta 70.3 is an huge understatement.
But I am no different than most dudes.  Like most men, it's all about fixing the current situation. Total tunnel vision. [BTW- I'll let my wife fill you in on the house situation. It's stranger by the day. I can't type that much.]
I managed to squeeze in a sprint tri last weekend, which was a muddy, anaerobic mess—-but it was awesome!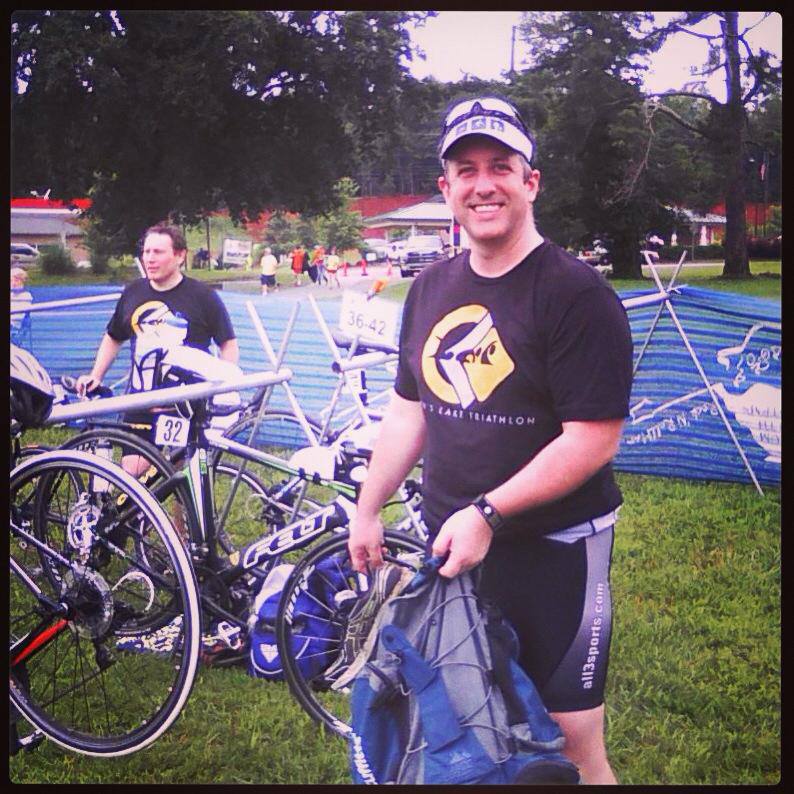 Last week things started to settle down, and thanks to Mark (who Mere calls "The Weatherman"), I set out for my first real training ride of the season Saturday. Mark was nice enough to slow down and wait for me while I suffered through the last 10 miles and did not even mock me for it. Such a nice guy. [And handy to know… being "The Weatherman" and all.]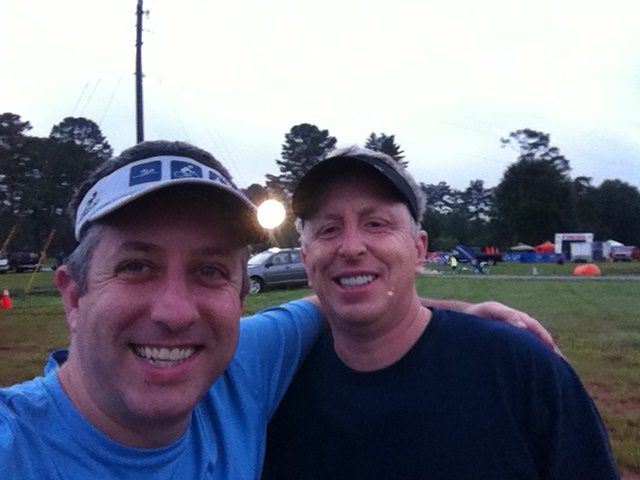 Forty miles later, and some really sore legs I was feeling better. 
Yesterday's workout was 1800 meters of swimming —-followed by 5 minutes sitting out at the pool. Why 5 minutes? Well anytime I show up to the pool for "relaxation time," it starts to rain. If you are currently experiencing a drought in your area, and need some rain—–just fly me out to your pool and it's guaranteed to rain. I promise.
Okay, so anyway.  This mysterious "power of three" came to fruition this morning with a 6:00 am spin class.
After many (many) weeks of feeling like crap, all it took was three consecutive workouts to feel great again.  I think that "just keep moving forward" stuff really makes sense. 
While Augusta is only 10 weeks away, I am left with the hope that I can get to the starting line. It's not going to be easy, but then this triathlon thing never really is.  
And who knows—-maybe I will feel that much better after another three workouts.  Heck, I might even chew and spit some oranges tonight.