Thank you all for your comments and support over the last twenty-four hours… even the bad comments. Because the funny thing is… I am rubber and you are glue …Ah-hem.
Here's the thing(s):
I KNOW that marriage is a highly personal matter. I know that.  Most of what I write about is personal, hello. I'm not a complete moron, despite going to law school. (Oh come on, all you oh-so-serious lawyers out there—-don't get defensive. This is what people call a "joke."  The ability to fully appreciate a  real joke was removed from most of us in Civil Procedure II…just try and remember… you can do it…)
But despite the common sense knowledge of "some things shouldn't be personalized," I actually disagree. Because a triathlon marriage is different. I have never skirted away from anything that made me uncomfortable—-IF it could help someone else out there who is feeling alone and crappy—- I want to talk alllll about it.  And sometimes, that's been at the cost of a few fights in the marriage. I get that. I see it.  The Expert knows where I'm coming from… and has been a prince about me and the SBM world. He really has.
He actually owns and wears Swim Bike Mom cycling shorts. Enough said.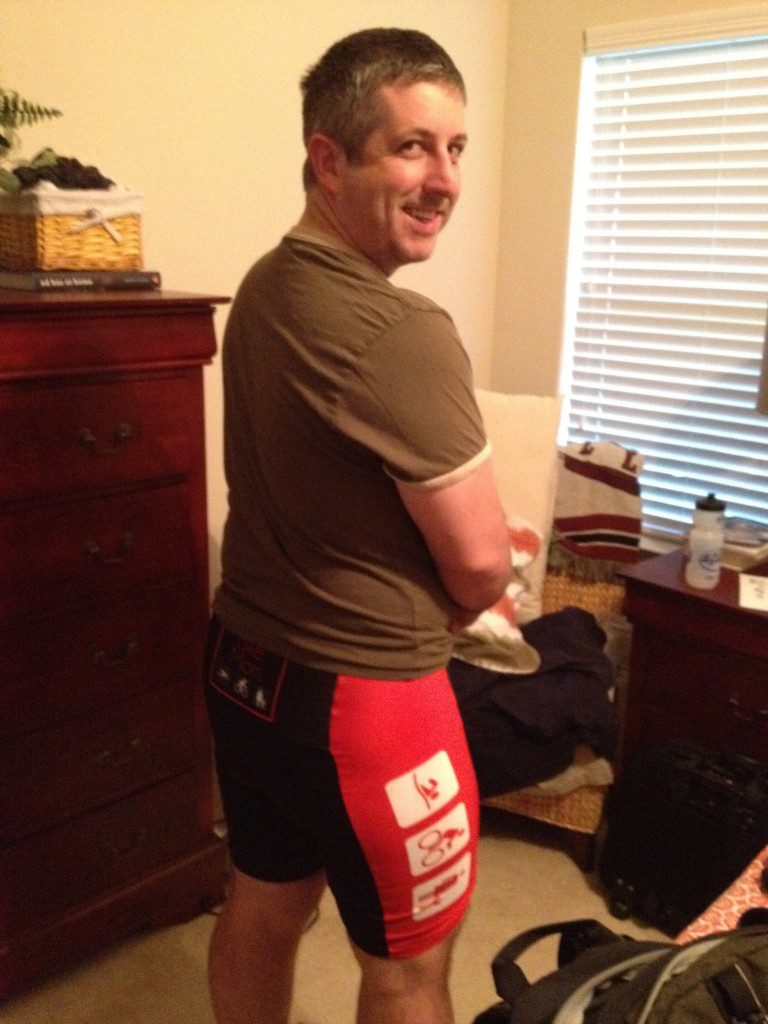 However, from the dozens of emails I have received today, I know that our post was the right thing to do. Many of you guys are struggling just with what the Expert says… and vice versa.  I didn't want anyone to think Ironman marriage was a cake walk. I couldn't let that go. So, in that sense, I'm glad we posted.
But what I love most about the Expert's post?  That despite that things that drive HIM crazy about me… he made the gesture this time to speak my language.  It was an incredible gesture —–that he spoke BLOG.  He wrote a post and posted it.  It melted me. It was like a courtship. When you do incredibly uncomfortable things in the beginning of relationships for the other.  And I appreciated it more than words.
Next, I am COMPLETELY aware that the Expert deserves to be supported, in his way of choosing (race, diet, whatever), after this race.  As of now, I have hung up my race for 70.3 Augusta, and I'm letting him take it on himself.  He claims he wants me to do it because we can train together, but that's up to him, completely.  I will only do it if he wants a training buddy.  And maybe even still not. Really depends on many other things (hip, Ironman results, general tiredness…).  I miss sleeping in.  I'm thinking of becoming a yogi.
Finally, divorce and separating are terrifying.  Neither of us are taking an idea like this lightly.  My mom texted me, and said, "I want you to work this out. I don't want to know Steve." (If you guys read the Expert's 10 Day Dedication, you'll know who Steve is). Point well taken, Mom.
I think Ironman, while it's been the "blame" in all of this—is a blessing. Because if it wasn't this hard time (e.g., Ironman) —it could possibly be something else, something major (cancer, sickness, severe disability, another job loss)—I would much rather learn what we are made of in something not-so-important as Ironman, than when the fight "really" counts.
In all things, a reason.  In all mistakes, a lesson to be learned.
I'm not the same person I was two years ago. I'm not the same person I was twelve years ago. And for that, I am thankful.  I hope tomorrow I can be better than today, and that the Expert and I can just keep moving forward. (Really. I said it.)  The Expert wants to be better too—-and now it's his time to grow and find out what he's made of.  I'm proud to be able to try and walk (limp) alongside him and see what it may bring.
And today, I got to wear scrubs for about thirty minutes while someone injected cortisone into my hip joint.  Right now, it feels like crap, but I am hopeful.  I almost decided to change my profession to nursing today after these comfy things. Niiiiice.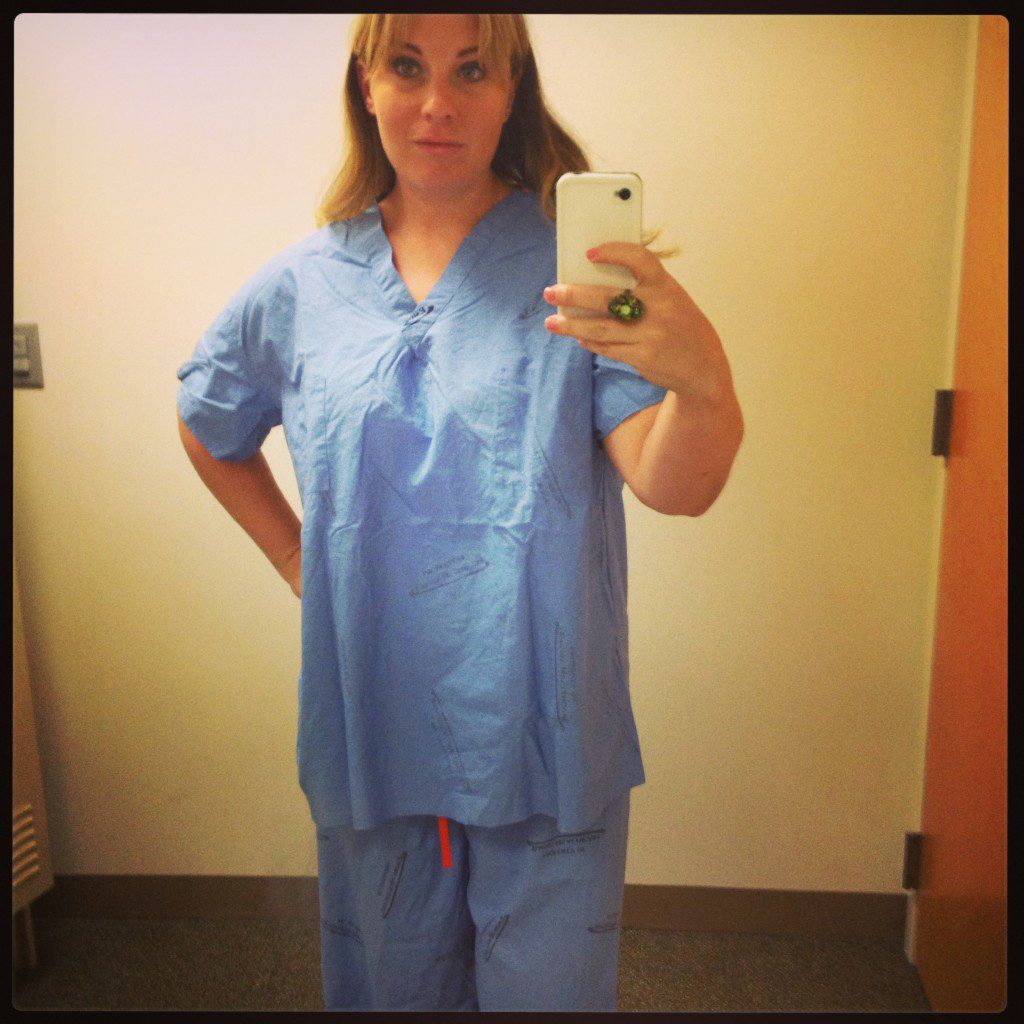 Thank you all.