1. I am thirty-six years old. A father of two kiddos–ages 4 and 5—girl and boy. Married to Swim Bike Mom Meredith for almost 12 years.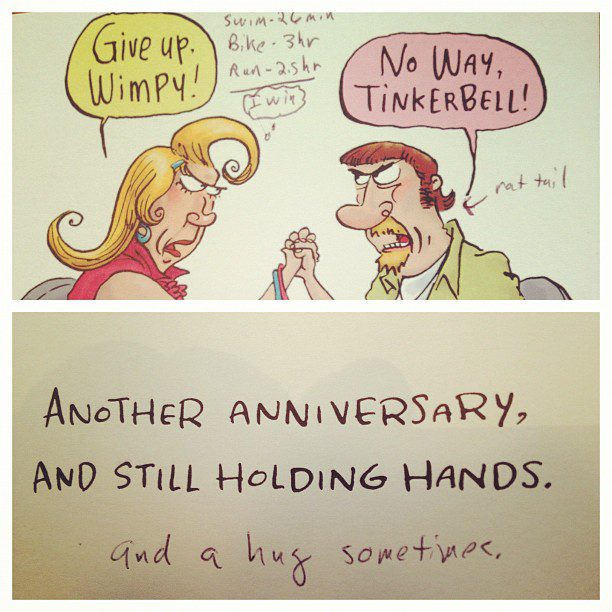 2. I have completed two half Iron distance races (Ironman 70.3 Miami in 2011, and Ironman 70.3 Augusta in 2012). I have no desire to do a full Ironman.  That statement may or may not be true. Waiting to see how Ironman CDA pans out for the woman!!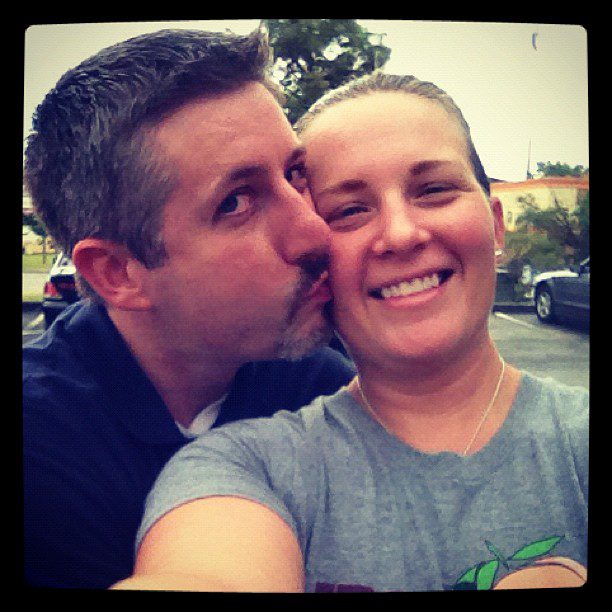 3. Like the wife, I am also a former Olympic-style weightlifter turned endurance athlete.  It's true that she "dragged" me into triathlon.  It's also true that I did an Olympic distance triathlon as my first race. It was the hardest day of my life.  Where Meredith had trained for five months for it, I had trained about five days—-and while I finished—-I almost had a coronary.  Still, it was enough to give me the tri bug.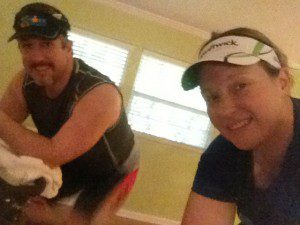 4. Currently, I am battling a torn meniscus in my right knee, and hoping the Swim Bike Dad-ishness will bring me back to training life.
5.  I like swimming the best out of the three sports—-especially in the open water.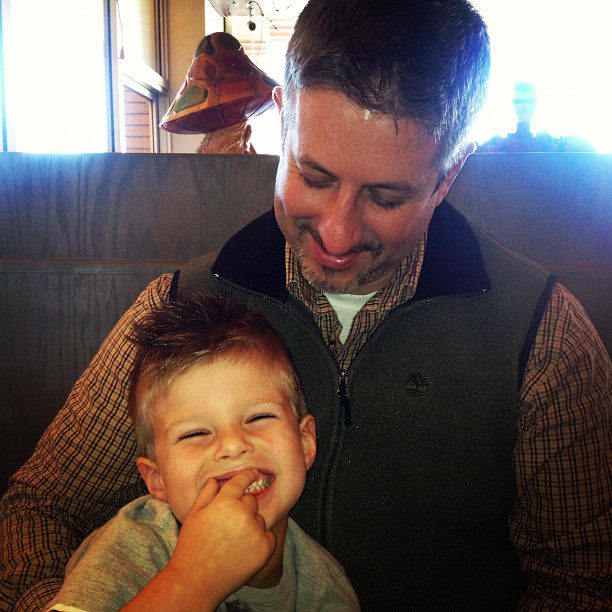 6. I can do a flying dismount.  Okay, so I have done it once.  Just to show the wife I could.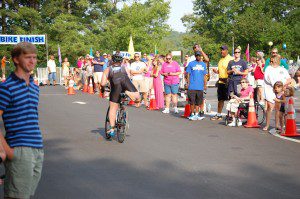 7. I will end up in the medical tent at the end of a race and not think twice about it.
8. Being the "Iron Dad" (the support system to an Iron person-in-training), is tough, but it has given me some extra quality time with my kids.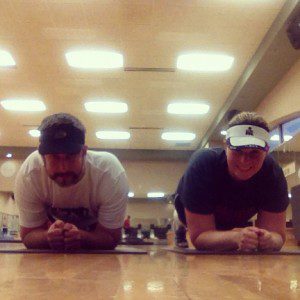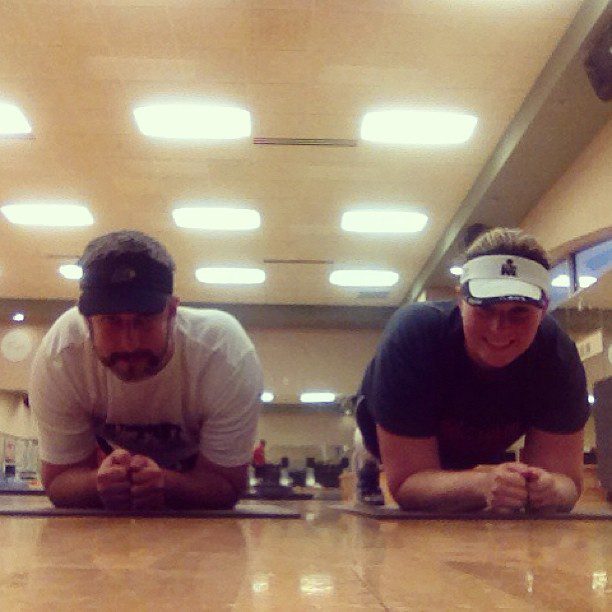 9. Yes, I often tell my wife to stop being a sissy and suck it up. I think marriage is about being partners, so I treat her always like an equal. I don't let her quit or slack or complain—-and she doesn't put up with my crap either. Together, we are hard on each other.  And I wouldn't have it any other way.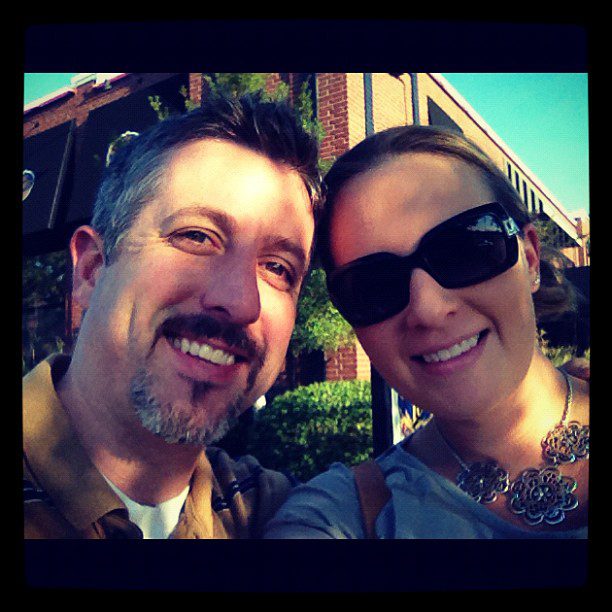 10.   My wife likes a goatee and a beard. I have determined the beard to be "unlucky," and I hate the goatee… but I keep it just for her.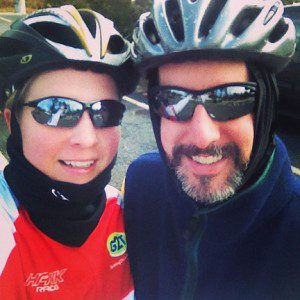 11.   The next "big" race is Ironman Augusta in September. Training commences hardcore after wife is done with Coeur d'Alene.