As we all prepare to stuff our gullets with Thanksgiving tomorrow, I have a few words on being grateful.
I am thankful for my dear Expert husband.  The Swim Bike Kids. For my parents.  My grandparents. My health. My job.  My family. My SBM friends and pals. I am thankful that my ankle/foot sprain from Saturday appears to be healing. I give it a week, and I'll be back running. Woot woot.
I am thankful that Coach Monster is okay after the accident at Ironman Arizona on Sunday (for those of you who don't know, Coach M and another cyclist were involved in an accident where a RACE official motorcycle pulled out onto the bike course, causing both cyclists to hit her).  I just spoke with him for the first time since the accident, and I am glad to hear that he is doing well.  Many, many prayers going out to the other cyclist – who still remains in critical condition. He is a father to three young children. 
Times like Coach M's accident make me question why we do this sport. 
But I always come back to the reason… because triathlon, for me, makes me thankful. I am always most thankful for my true blessings… when I am in a race, or on the bike, or sweating on a run. Triathlon is the vessel through which I am able to see my blessings and appreciate all the people in my life.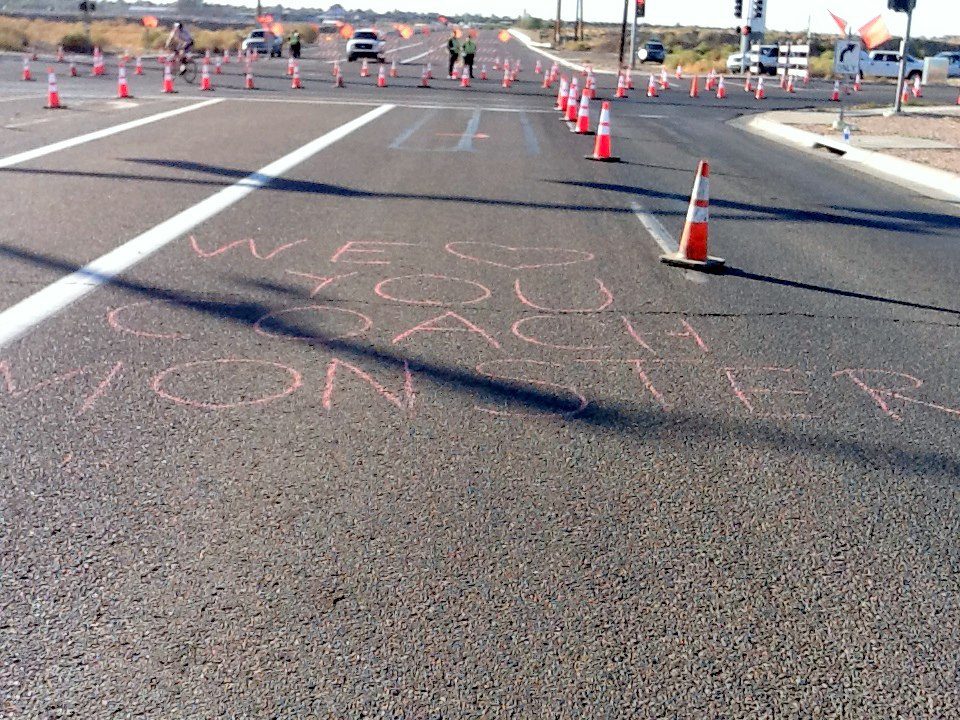 On this Thanksgiving, I am thankful for all my SBM friends.  We have grown into quite a community of support for each other-and it warms my little heart… as one Swim Bike Dad calls us….we are "The Swim Bike Mom Army."  I love that.
Have a wonderful holiday. Love to you all.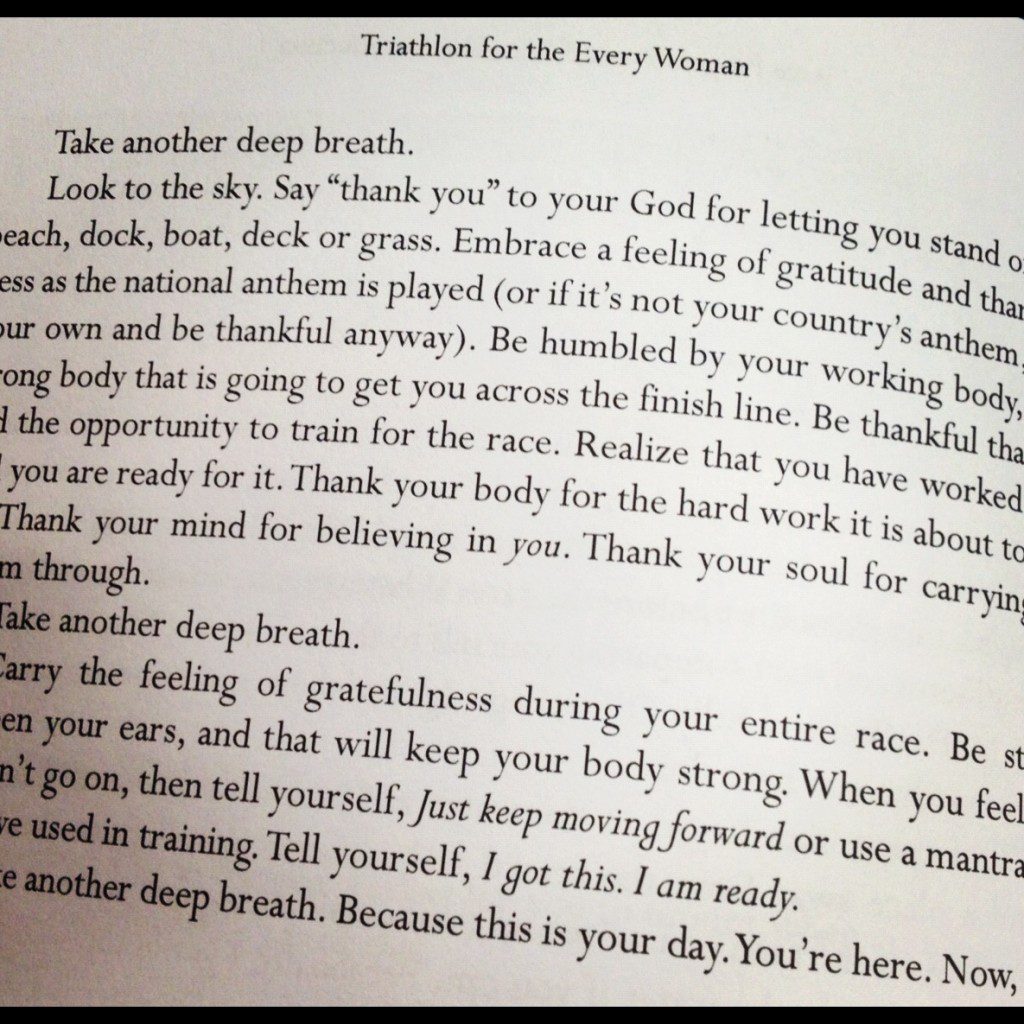 ======================
As many of you know, I received my book proof yesterday. To hold it in my hands… was so unreal.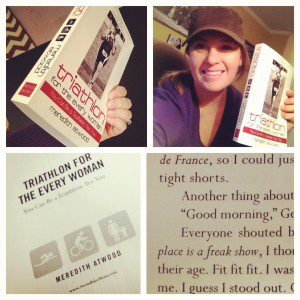 We're still about 5-7 weeks away from delivery of the pre-order book, for those of you who have already ordered.
I'm so sorry for the delay, but it was unavoidable. If you have questions about the delay, go here. And if you'd still like to place your pre-order, we have a little while longer. Go here. (And I will sign any pre-ordered copies. Thanks ya'll!)