Now, that I have finished watching this and drying my eyes….
I truly believe anything is possible when you want it bad enough. I have always believed that.
But watching this, I know it to be true. What an inspirational boost for this Monday.
"Never underestimate what you can accomplish… when you believe in yourself." Thanks for the amazing story, Arthur.
I have no excuses.
Do you? Really? Let's keep going. Let's make it happen!
(Thanks Amy M. for sharing this video with me. 🙂 )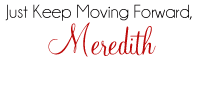 Swim Bike Mom on Facebook, Twitter, Daily Mile, YouTube and Pinterest