Thursday is the boot coming off appointment (fingers crossed!). So I am ready to breathe some serious triathlon inspiration from you guys.
I know you all will be crying that I might be rid of Wilson in just a week… but alas, the boot must go! The road to recovery may be slow. I need your inspiration just to start walking again after this klutz event.
Here's the deal:
Send me your motivational story of how you started "tri-ing" or a report from a big race that you want to share. I will publish a few on this blog to get our race season motivation cranking!
Send your story to swimbikemom at gmail dot com. Happy Monday!
**Note: As of April 19, the response has been amazing. I am going to post ALL of them… but I can't send that many tech shirts… so I'll come up with something. But I could not choose any one story. Here's a preview of the coming attractions! Keep them coming! 🙂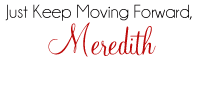 Swim Bike Mom on Facebook, Twitter, Daily Mile, YouTube and Pinterest