I swam 1600m tonight (about a mile), which is the first real swim since I had been nursing the shoulder injury. (Injury = putting gym bag in passenger seat incorrectly).
Shoulder = great.
Attitude = great.
Pool companions = weird as all hell. [Seriously, I've never seen such weird pool behavior as the dudes/dudettes surrounding me tonight. I can't even talk about it.]
Truly, truly, truly,
I feel different
. There have been other big changes in our family recently… but for some reason, the scale change feels the most tangible. Even the Expert says so.

http://penelopeillustration.com/2008/05/30/freed-om/
I have eaten very well for the past three days. I just finished up my last of my six meals for today: small piece of chicken, three mini gold potatoes and salad…and I'm not worrying about how "heavy" the food was (e.g., how it would show up on the scale in the morning).
Even as I walked by the mirror in the gym tonight… wearing the tighter-than-usual swimsuit and goggles,
I didn't have a number to associate with the jiggle.
I was able to look in the mirror, acknowledge my body, hit the pool and think about
New Orleans
, and nothing else.
[One of the last times I remember feeling truly free. Three years ago. Too long ago.]
When was the last time you felt free? Do you feel free now? What's weighing you down?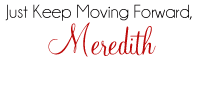 __________________________________________
Come play with us!
Swim Bike Mom on Facebook, Twitter, and Daily Mile
Got a confession to make?
Try out the Swim Bike Mom Confessional!
Questions for the SBM Life Coach?
Ask away here!