Landed in San Diego around 10:30am. I headed to the rental car place to pick up my convertible. Yes, it's true. I was in California. What's a Georgia girl to do? Well, rent a convertible. Duh.
Fancy Sebring. I was told that the rental would be a "Mustang Convertible or Equivalent." Not sure on what planet a Sebring is a Mustang equivalent.
But I'll take it. I loved the convertible. I rode with the top down every time I was in the car.
And got the Bridget Jones hair.
Room with a view.
*And yes, this is what Paige actually looks like.
See? In case you were wondering, that's her on the right. I know… you got her confused with me for a second.
Getting kicked in the rear. Literally and figuratively.
Workout 1 = Complete!
After TRX, we headed to meet Mickey at 4S Ranch LA Fitness for her spin class. Now. Coach Monster has a ridiculously hard spin class. Mickey is the FCM. Female Coach Monster. I have never seen legs move that fast.
That's Mickey on the far left. She fussed at me for taken the picture post-spin and not pre-spin. I'm sorry. But you look better than me Mickey! That's Leah on the right – new SBM friend who joined the class for the night.
Several others joined us for the crazy spin class, and we got a serious work out. Check out Deb's dedication above. Just had wrist surgery. Nice work, D!
After spin, we showered and a group of us went over to Miguel's, a Mexican restaurant, to basically undo all of our hard work in the form of margaritas, chips and Mex fare. Robyn talked me into a Habanero Margarita, which was awesome.
(L-R: Rachel, Leah, Mickey, Robyn, Michelle, Susan and Moi)
By the time spin class was over, I was hurting, still on East Coast time, and it was 11:00pm. By the time margaritas were over, I was a little woozy and the walking dead. Fell into bed, and slept like the dead.
Woke up Friday morning and hit the RB Inn's fitness center and put down 6 miles on the treadmill. The view was spectacular.
Workout 3 – Complete!
These 6 miles were the best miles I've had in recent months. I'm not sure if it was because I was away from home and therefore, no emergencies could interrupt. Maybe because I was on no "real" schedule. I'm not sure what. But I felt strong, and the run was good.
I forgot how much I loved being at the ocean.
Carrie and her Nutzo shirt.
I look 15. Workout 4 – Complete!
I mean, really. People get to live in this place all the time? Not fair. Just saying.
On the beach, I did a video blog. I am nervous about posting it, but I was told to give it a shot. I was pretty moved by the place, so the VLOG is a little mushy and contemplative, so forgive me.
Headed back to the hotel exhausted and sunburned, but feeling just so lucky and blessed to be alive, to be in San Diego. Awesomeness.
Scooted on over to La Jolla for a ridiculously quick yogurt with Tanya and Marison with GOTRIbal. Tanya says, "OMG you are just like your blog." I said, "Well, I did write it." Nice meeting with them FINALLY.
Fought traffic back to Rancho Bernardo in time to grab a quick happy hour with Carrie before the crazy train came and picked me up.
========================================================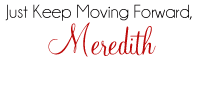 Come play with us!
Swim Bike Mom on Facebook, Twitter, Daily Mile, and Pinterest
Got a confession to make?
Try out the Swim Bike Mom Confessional ========================================================