The gym where Coach Monster teaches spin is under big dog renovations. Today, I walked past the old spinning studio and got a little sad. This little Studio A …was where it all started for me.
I'm not sure if I've ever shared my how-this-all-started story. Maybe I am saving it. Maybe it's too personal (as if…).
Anyway, we have a fabulous new spinning room at the gym. This is my spin buddy Mark.
Mark and I always "parked" our bikes next to each other in the old spin studio. If he was a no-show at class, I never knew where to park my bike…because I based my parkage off of his bike. Today, Mark was very disturbed by the room and the placement of the bikes. I told him, "Mark, I have learned more about you in the past five minutes, watching you freak out about the new room." He says, "I don't like new things." I said, "I don't like all these mirrors." He nodded.
Coach M is now on a platform at the front of class. The proverbial pedestal.
That dude takes spinning to a whole new circle of hell. Tough. As. Nails.
Felt good to be moving after a few day hiatus. I am eating better, but still not super. I assume that Santa cookies will derail me tomorrow night, along with the ten bottles of wine I will have to consume in order to wrap all the tiny little presents my spoiled baby monkeys are getting.
With resolutions and dieting just around the corner for most (all) of us, I pulled some wisdom from Coach Carrie's personal email to me earlier this week for our Fix Your Life Friday gig, with her permission of course. Since my food issues have been on my mind lately (and from your emails and comments, clearly, I am not alone in this). Thanks for your wisdom, Carrie. Self kindess is a big one…
_______________________________________________________
From Coach Carrie:
"
I think one of the best gifts we could give and receive is the ability to truly see ourselves through the eyes of someone who loves us…no shame, no negativity, no guilt, no judgment. Can you imagine? Imagine looking at yourself with none of the bullshit self-talk that we do to totally destroy ourselves. Imagine truly seeing the beauty that makes up you, but with no "yah but" attached to it. What would that feel like?


….We get in the way of ourselves all the time and that just feeds all the bad self talk and eventually feeds our face. So, when tomorrow rolls around and the stress hits, remember all the things that make up wonderful you! Remember to treat yourself with the respect you deserve. Be kind to yourself. Focus on being good to yourself.
…Remember, everything doesn't need to change at once. If you have a good understanding of what is fueling your eating then it's time to start a plan. You don't have to change everything all at once. Just pick one thing you want to change and work hard on changing that one thing.


…Every morning we wake up, we're given the gift of a new day, and throughout the day you have a million opportunities for new starts. Every second of every day is the opportunity to start again! It's time to stand up for yourself."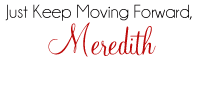 __________________________________________
Come play with us!
Swim Bike Mom on Facebook, Twitter, and Daily Mile
Got a confession to make?
Try out the Swim Bike Mom Confessional!